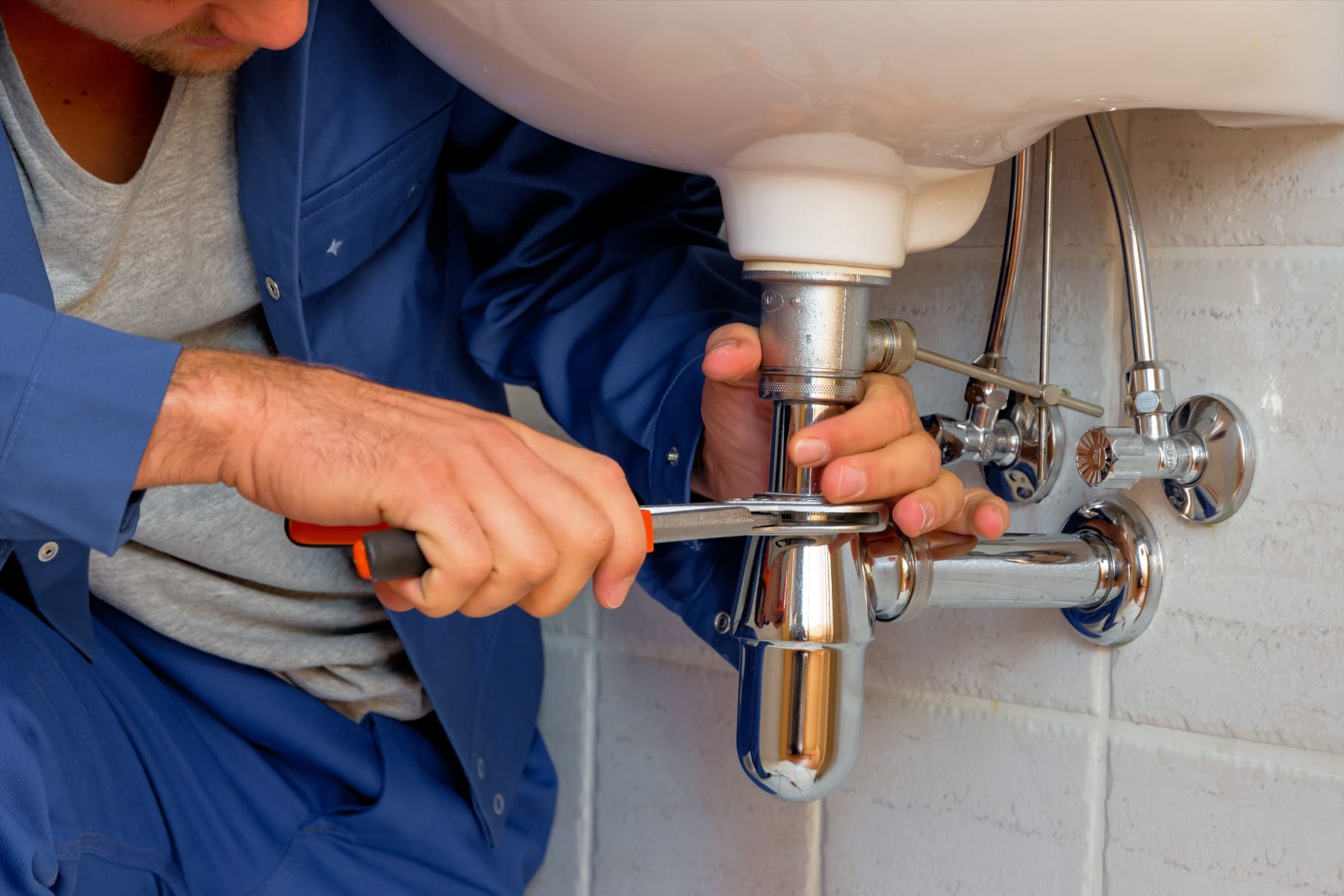 How much does a plumber cost?
How much does a plumber cost?
$45 – $150
average hourly rate
$125 – $450
average job cost
---
Small plumbing repairs like unclogging a sink or drain cleaning costs $75 to $250, while larger jobs like fixing a water heater or sump pump cost $500 to $800. Some plumbers have fixed rates for common jobs or a call-out charge of $50 to $200 that covers the first hour of work.
Get free estimates for your project or view our cost guide below:
$45 – $150
average hourly rate
$125 – $450
average job cost
---
Small plumbing repairs like unclogging a sink or drain cleaning costs $75 to $250, while larger jobs like fixing a water heater or sump pump cost $500 to $800. Some plumbers have fixed rates for common jobs or a call-out charge of $50 to $200 that covers the first hour of work.
Get free estimates for your project or view our cost guide below: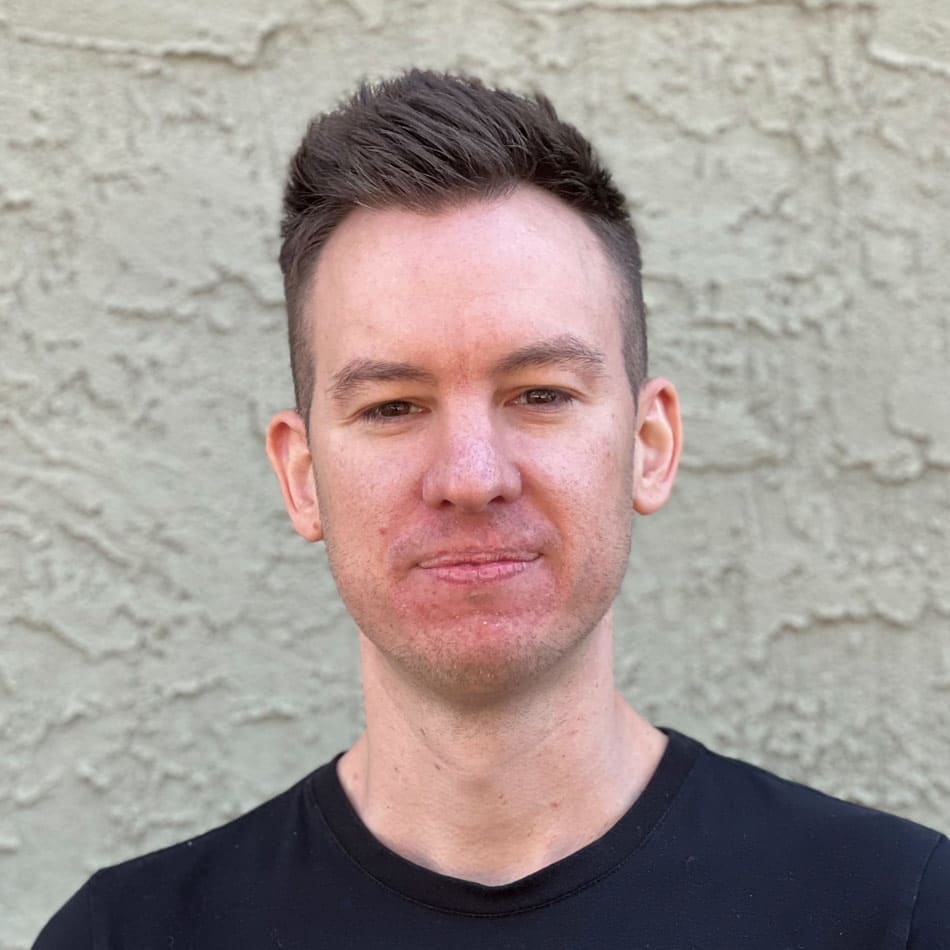 Average Plumber Rates
Average plumber rates are $500 to $800 for large repairs, and $125 to $350 for small jobs like repairing toilets, sinks, faucets, or bathtubs. Most plumbers charge $45 to $150 per hour and have a minimum service call-out fee or flat rate of $50 to $200.
Plumbers work on anything that involves the plumbing system of pipes, tanks, fixtures, fittings, and pumps required for the gas and water to flow through your home.

Common plumbing jobs include fixing leaky faucets, replacing burst pipes, installing a hot water heater, repairing gas lines, installing water lines, or adding new plumbing fixtures such as sinks and bathtubs.
Plumber Cost

National

Average Cost
$280
Minimum Cost
$75
Maximum Cost
$850
Average Range

$125

to

$350
How Much Do Plumbers Charge?
Plumbers charge by the hour or by the job, with hourly rates ranging from $45 to $150 or a flat fee of $200 to $250 for small repairs. Hiring a master plumber costs $100 to $200 per hour, while handyman rates are $50 to $80 per hour.
Additional costs are for travel, which is worked in with either:
Minimum service call-out fees of $50 to $150

Travel and trip fees of $1 to $2 per mile after the first ten miles

A $200 to $250 flat fee for standard services or the first hour of work

Setting a minimum number of hours to be billed for each service call
These costs are just the base rate to have a plumber in your home—add the price for materials and supplies, the cost of travel to and from the job, insurance, and the cost of getting equipment to the job.
Plumber Cost Per Hour
Plumbers cost $45 to $150 per hour, depending on experience, union dues, overhead, parts, tools, insurance, and job type. Plumber hourly rates average $75 before trip fees and materials. A handyman or apprentice charges about half at $25 to $45 per hour.
Flat-Rate Plumber Prices
Flat rates for smaller plumbing repairs like a clogged drain pipe are $75 to $250, while bigger jobs like fixing your water heater or sump pump cost $500 to $800.
Plumbers save time and money by determining the general cost of common issues rather than creating individual quotes for every customer.

Customers may save money with a flat rate if the job takes longer than expected.
Plumbing Prices Per Fixture
Plumbing prices cost $100 to $600 per fixture, depending on the location and the type of house.
To get a general cost estimate for new construction, a plumber can add up the number of fixtures and multiply it by his "fixture rate."
Master Plumber Hourly Rate
Master plumber rates are $75 to $125 per hour because of the education and experience required, and to cover overhead costs. A master plumber can own his own business and is qualified to supervise journeyman plumbers and teach apprentice plumbers. They are also eligible for bonuses, profit sharing, and commissions.
The requirements to qualify as a master plumber are:
At least seven years of education

A minimum of 2 years as a journeyman plumber

A minimum of 5 years of experience

Three professional references
Pay Per Hour for a Journeyman or Apprentice
An apprentice plumber earns $14 per hour while journeyman plumbers who have completed their apprenticeship make about $24 per hour. The plumbing company they work for bills out higher rates to cover their overhead.
Apprentice plumbers work for about 5 years under a master plumbing and learn as they go to gain experience.
Commercial vs. Residential Plumbing Rates
A commercial plumber charges $85 per hour on average, and then in 15-minute increments after the first hour. Residential plumbers average about $70 per hour.
Commercial plumbers are required to adhere to strict building codes, and they likely will not take on any residential work.
Weekend or Emergency Plumber Cost
You can be billed double or triple time on weekends, after hours, and holidays, or about $125 to $170 per hour when you need emergency plumbing services. Weekday nights typically cost time and a half or more. Most plumbers are available for emergency calls.
Plumbing Prices
Plumbing prices mostly depend on the location, materials needed for the repair or installation, and the plumber's experience. Most of them will not have a plumbers price list on their website, so you'll have to call and ask to find your local prices.
Plumbing Repair Costs
Plumber Installation Services Price List
Plumbing Services Price List

| Installation | Average Prices |
| --- | --- |
| Faucet Installation Cost | $120 – $300 |
| Water heater gas valve replacement cost | $150 – $550 |
| Shower valve installation cost | $225 – $575 |
| Sink Installation Cost | $230 – $6,500 |
| Toilet Installation Cost | $250 – $750 |
| Sump Pump Installation Cost | $550 – $950 |
| Cost to Install a Garbage Disposal | $600 – $850 |
| Water Heater Installation Cost | $600 – $1,800 |
| Tankless Water Heater Installation Cost | $800 – $3,500 |
| Shower Installation Costs | $2,000 – $9,000 |
| Bathtub Installation Cost | $800 – $4,600 |
| Walk-In Tub Installation Cost | $700 – $3,000 |
| Bathtub Liner Installation Cost | $730 – $1,830 |
| Water Main Installation Costs | $800 – $1,950 |
| Water Softener Installation Cost | $800 – $3,000 |
| Install Water Treatment & Purification System Costs | $750 – $2,675 |
| New Plumbing Pipes Cost | $2,280 – $5,120 |
| Sewer Main Installation Prices | $1,500 – $3,500 |
| Septic Tank System Cost | $3,280 – $5,040 |
| Drainage System Cost | $1,000 – $15,000 |
Cost of Plumber for a House Call
Plumber Service Call Costs
Plumber service call fees cost $50 to $200 on average, which usually covers the first hour of work. The reason for this charge is to discourage casual clients who are only seeking free information. When requesting on-site quotes, be respectful of the plumber's time, and remember they have other jobs scheduled as well.
Plumbing Trip or Call Out Fees
Many plumbers charge travel and trip fees of $1 to $2 per mile after the first 10 miles. This fee covers their fuel and most of the cost of travel between your home, the plumbing supply store, and their office. Others will charge for the full first hour, even if the work only takes 15 minutes, in lieu of a plumbing service fee.
Plumbing Permit Cost & When You Need One
Plumbing permits cost $30 to $500. You won't need a permit for regular repairs or replacement work. You typically need a permit if you open the walls to work on the plumbing, install new pipes during a home addition, or change any of the plumbing in the home.
Check your local building codes for permitting requirments. Having a permit and receiving the resulting inspection upon completion of the job ensures the job is done safely and according to code.
Frequently Asked Questions
Why Are Plumbers So Expensive?
Plumbers are so expensive because they are educated, trained professionals. They've spent thousands of dollars on training, and they've worked many hours as an apprentice (at a low rate of pay), up to the point where they have invested in their own business.
A plumber will come to your home in the middle of the night, will crawl under your house, and will do all kinds of extensive work you don't want to do.
How Do I Find Inexpensive Plumbers?
If you hire a cheap, inexperienced plumber and something goes wrong, you'll have to pay out of pocket for another master plumber to fix the damage. To find a high-quality plumber, ask around for recommendations from friends and coworkers or compare quotes on HomeGuide for free. The cheapest plumbers might only be less expensive because:
They have no insurance

They aren't licensed

They are not experienced
How Do I Pay a Plumber?
You can typically pay a plumber by check or credit card, usually when the repair is complete. When you get your initial estimate, ask how they prefer to be paid. Sometimes they will prepare your final invoice in the office and then mail or email it to you.
What is a Plumber's Hourly Wage?
The basic hourly wage for an apprentice plumber is $22 per hour. The wage changes as the plumber works additional years and receives more education, going up to an average of $45 per hour.
Do Plumbers Give Free Estimates or Quotes?
Many plumbers will give free estimates; however, keep in mind that preparing an accurate quote can be a labor-intensive project. If a plumber does charge for the time the estimate takes, they will often deduct this cost from your final bill, if hired.
How Much Does a 24-hour Plumber Cost?
A 24-hour plumber who charges more for late night issues charges $195 to $260 per hour. Some plumbers charge you the same rate no matter what time you call them. Before you have an emergency, call some plumbers in your area to find out what their policy is.
How Much Are Plumber Union Fees?
Plumbers who belong to a union pay dues of $20 to $30 per month. Some unions take a percentage of the plumbers' wages that can be as high as 20%.
Roto-Rooter Labor Rates
Roto-Rooter doesn't publish its labor rates online because hourly rates depend on the location of the business—some areas of the country have higher labor rates. Based on online reviews of the service, Roto-Rooter prices are 3X to 4X more than the cost of getting a handyman to do the same work.
Hiring a Plumber
When it comes to hiring a plumber, you'll either hire a general plumber who handles basic repairs, or a plumbing contractor who specializes in new construction and remodeling projects.
General Plumber
A general plumber is who you'll call when your kitchen sink gets clogged up, or you have a leak or the toilet's overflowing. Master plumbers typically own plumbing businesses and have the knowledge and experience to handle any problem that might occur.
Plumbing Contractor
A plumbing contractor handles things like remodels and new construction. They will act as a general contractor and oversee the water, sewer, and gas lines in the new construction project, hiring subcontractors to handle different aspects of the project.
Hiring A Plumber
Before hiring a plumber, be sure to:
Get at least three estimates to compare.

Ask for recommendations from family, friends, and neighbors.

Read reviews and check out their previous work on HomeGuide and Google.

Select companies that are insured, bonded, licensed, and have been in business for 5+ years.

Avoid selecting the cheapest quote as quality may suffer.

Ask for a written warranty on their work, including any parts.

Avoid making large payments up front, and never pay in cash.
Questions To Ask
Are you licensed, bonded, and insured?

How long have you been in business?

Can you provide references with contact information?

What hours do you work? Do you charge more for after hours and weekend jobs?

How long will the job take?

How do you handle damages if they occur during the job?

How do you handle additional work that arises?

Do you offer a warranty? If so, what does it cover?
Check Licensing Information
Call your local building department and verify the license of the plumber you're considering. Every state licenses plumbers who prove through testing they have the education and experience needed to receive a plumbing license.
Hiring someone without the proper training and expertise could be disastrous for your plumbing problems and your home.