How much does toilet installation cost?
How much does toilet installation cost?
$350 – $800
average total cost (toilet + installation labor)
---
Get free estimates for your project or view our cost guide below:
$350 – $800
average total cost (toilet + installation labor)
---
Get free estimates for your project or view our cost guide below: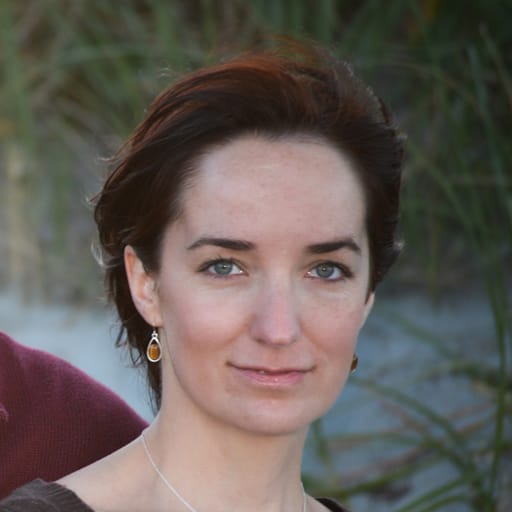 Fact-checked by
Kristen Cramer
Average cost to install a toilet
Toilet installation costs $350 to $800 on average for the unit and plumbing labor. New toilet prices range from $100 to $3,000+. The labor cost to replace a toilet is $150 to $450+. The cost to replace a toilet depends on the type, location, and the existing plumbing conditions.
Cost to replace a toilet

| | |
| --- | --- |
| National Average Cost | $600 |
| Minimum Cost | $220 |
| Maximum Cost | $22,000 |
| Average Range | $350 to $800 |
New toilet cost by type
Toilet prices start as low as $100 for the most basic two-piece fixture, not including installation. Prices can reach $20,000+ for a high-end, smart model with all the best comfort and luxury features.
Toilet cost by type

| Type | Average unit price | Average installed cost |
| --- | --- | --- |
| One-piece toilet | $200 – $900 | $350 – $1,400 |
| Two-piece toilet | $100 – $500 | $250 – $950 |
| High-tank toilet (two-piece) | $1,000 – $3000 | $1,200 – $3,500 |
| Low-flow toilet | $100 – $500 | $250 – $950 |
| Dual-flush toilet | $100 – $1,000 | $250 – $1,500 |
| Upflush toilet / macerating toilet | $750 – $1,500 | $1,000 – $2,000 |
| Wall-mounted toilet | $300 – $1,500 | $600 – $2,400 |
| Composting toilet | $100 – $1,000 | $250 – $1,500 |
| Smart toilet | $600 – $2,000 | $750 – $2,500 |
| Corner toilet | $350 – $800 | $500 – $1,300 |
| Pressure assisted / power flush | $350 – $1,500 | $500 – $2,000 |
| Bidet toilet cost | $500 – $1,500 | $650 – $2,100 |
Two-piece toilet
A two-piece toilet costs $100 to $500 on average before installation. Two-piece toilets are the most common toilet type in the U.S, consisting of a tank and a bowl connected at the time of installation. Two-piece toilets come in many shapes and styles to fit almost any home design.
One-piece toilet
A one-piece toilet costs $200 to $900 before labor, and as the name suggests, the tank and bowl are one solid piece. One-piece toilets are heavier and cost more to transport, but they have a more streamlined look and are easier to clean. Still, the entire unit needs replacing if something breaks.
High-tank toilet
A high-tank toilet costs $1,000 to $3,000 for the unit alone. High-tank toilets are an older Victorian style of two-piece toilets, with the tank located high on the wall above the bowl, so gravity assists the flush. These vintage style toilets typically use a pull chain instead of a handle for flushing.
Low-flow toilet
A low-flush or low-flow toilet costs $100 to $500 before installation. These eco-friendly toilets use significantly less water than a standard, high-flow toilet, and therefore cost less to run. However, homeowners must be mindful to avoid excessive toilet paper use, as the low water flow makes them more clog prone.
Dual-flush toilet
A dual-flush toilet costs $100 to $1,000 for the unit alone. Dual-flush toilets conserve water with two flushing options—a standard flush for solid waste and a lower flow option for flushing liquids only.
Pressure assisted toilet
A pressure-assisted or power flush toilet costs $350 to $1,500, excluding labor. These toilets use a pump concealed in the main tank to create a more powerful flush, preventing clogs, saving water, and keeping the bowl cleaner. However, power flush toilets are louder than other toilets and sometimes costlier to repair.
Upflush toilet
An upflush or macerating toilet costs $750 to $1,500 before labor. Upflush toilets use a macerator pump to grind up waste solids and discharge them through a small-diameter pipe rather than a standard waste pipe. This smaller piping allows for installation in areas where a traditional toilet may not structurally work.
Wall-mounted toilet
A wall-mounted toilet costs $300 to $1,500+ before installation and installs on or in the wall, with no parts touching the floor. The free floor space design helps make small spaces feel bigger, but installation typically costs more due to the extra work inside the walls.
Composting toilet
A composting toilet costs $100 to $1,000 before installation. These waterless toilets require no plumbing and instead use aerobic bacteria to break down the waste into compost material. Composting toilets are a popular choice for tiny houses, RVs, and campsites.
Smart toilet
A smart toilet costs $600 to $2,000+ for the toilet alone. Smart toilets conserve water and come with extra features like heated toilet seats, touchless operation, lighting, automatic lids, built-in bidet functionality, and self-cleaning. Installation costs more for some units due to the added electrical requirements.
Toilet installation cost factors
Several factors influence the cost, including:
Replacement vs. new installation – The cost to replace a toilet is typically less than a fresh installation that requires running new plumbing lines.

Toilet type – Floor-mounted toilets cost less to install than wall-hung fixtures. Smart toilets and toilets with extra features may require electrical work, increasing the cost.

Toilet location – Installing or replacing a toilet upstairs or in an area with obstructions costs more than installing one on the first floor that is easily accessible.

Features – Features like a heated seat, smart functionality, and ADA compliance increase the toilet cost.

Business hours vs. emergency – Hiring a plumber outside of regular business hours sometimes doubles or triples the cost.
Installation labor
The labor cost to install a toilet ranges from $150 to $450 on average. However, labor costs can reach $900+, depending on the toilet type and whether it's a replacement or new installation. Standard floor-mounted toilets typically require less labor to install than wall-mounted toilets.
Replacing a toilet involves disconnecting, draining, removing the old toilet, installing, and testing the new one. New installs require new plumbing lines, increasing the cost.
Here are some additional labor costs to consider:
Old toilet removal – Removing and disposing of an old toilet adds $50 to $200 to the installation cost.

New toilet location – Plumbers charge $75 to $150 per hour on average to relocate a toilet or to install a toilet where there wasn't one before.

Unexpected repairs – The average cost to fix leaking pipes is $150 to $850, depending on the damage.
Brand
Well-known brands often charge more than lesser-known manufacturers, but a well-established company may offer a longer warranty and better product support.
Toilet prices by brand

| Brand | Unit price* |
| --- | --- |
| American Standard | $200 – $500+ |
| Delta | $150 – $300 |
| Kohler | $200 – $5,000+ |
| Saniflo | $1,200 – $1,500 (toilet kit) |
| Swiss Madison | $250 – $700 |
| TOTO USA | $350 – $8,000+ |
*Not including installation.
Additional costs
Toilet installation may involve flooring and drywall repair, especially if the old toilet and new toilet are different styles or sizes or if the installers damage the flooring during removal.
If you're researching the cost of new toilet as part of a larger project, a professional bathroom remodel costs $2,500 to $15,000+, while a DIY bathroom remodel costs $1,500 to $10,000, including the new toilet.
Signs you need a new toilet
Toilet repair costs $130 to $300 on average for materials and labor, but if the toilet needs frequent repairs, replacing it may be more cost-effective. Signs you should consider replacing the toilet include:
Frequent clogs or leaks

Wobbling seat or tank

Cracks in the bowl or tank

Discoloration inside the bowl

Constantly running toilet, even after changing the flapper

Inefficient older model
Ways to save on new toilet installation
Here are some tips to save money when installing a new toilet:
Remove the old toilet yourself if you have enough experience to do it safely.

Check with the toilet manufacturer, plumber, and local utility company for discounts or rebates.

Choose a high-efficiency toilet to save on future water bills.

Opt for a basic model instead of one with "smart" or luxury features.

Replace multiple toilets at once or bundle the installation with other projects.
Toilet installation FAQs
How long does it take to install a toilet?
Installing a toilet takes 2 to 3 hours in most cases when hiring a professional. Installing a wall-mounted toilet or a new toilet where there wasn't one before takes 4 to 6+ hours due to the extra plumbing and drywall work. Unexpected repairs can also add to the installation time.
How long do toilets last?
Most toilets last 10 to 20 years, though some models last 50+ years. Some toilet parts, such as the flapper, chain, and wax seal, may need replacing sooner. Replacing the whole toilet earlier than its projected lifespan may save on utility bills as today's models are much more efficient.
How long after installation can a toilet be used?
Technically, you can use a toilet immediately after installation. However, professionals recommend waiting 48 to 72 hours for the sealants to dry completely before using the toilet. Some caulking dries within a few hours, while other types take 24+ hours to cure and dry. Confirm the correct wait time with your installer.
Getting estimates from toilet installers
Follow these guidelines to help you find the best toilet installation service near you:
Compare at least 3 detailed toilet installation estimates.

Choose a licensed, insured, and bonded plumbing company with positive reviews on HomeGuide and Google.

Avoid hiring the company with the cheapest estimate as this may signal low-quality work.

Get a detailed contract and warranty in writing before the toilet installation.

Don't pay in full until the installation is complete.
Questions to ask your plumber
Consider asking the following questions to help you hire a plumber for your new toilet installation:
How long have you been in business in this area?

Do you have experience installing this type of toilet?

How quickly can you do this installation?

Can you provide references?

Does the estimate include removing and disposing of the old toilet?

Is your estimate based on an hourly rate or is it a flat fee for this service?

What additional costs might come up during the installation?

How long do we need to wait to use the toilet after installation?

Do you offer a warranty on labor?

Do you submit the manufacturer's warranty registration for me?