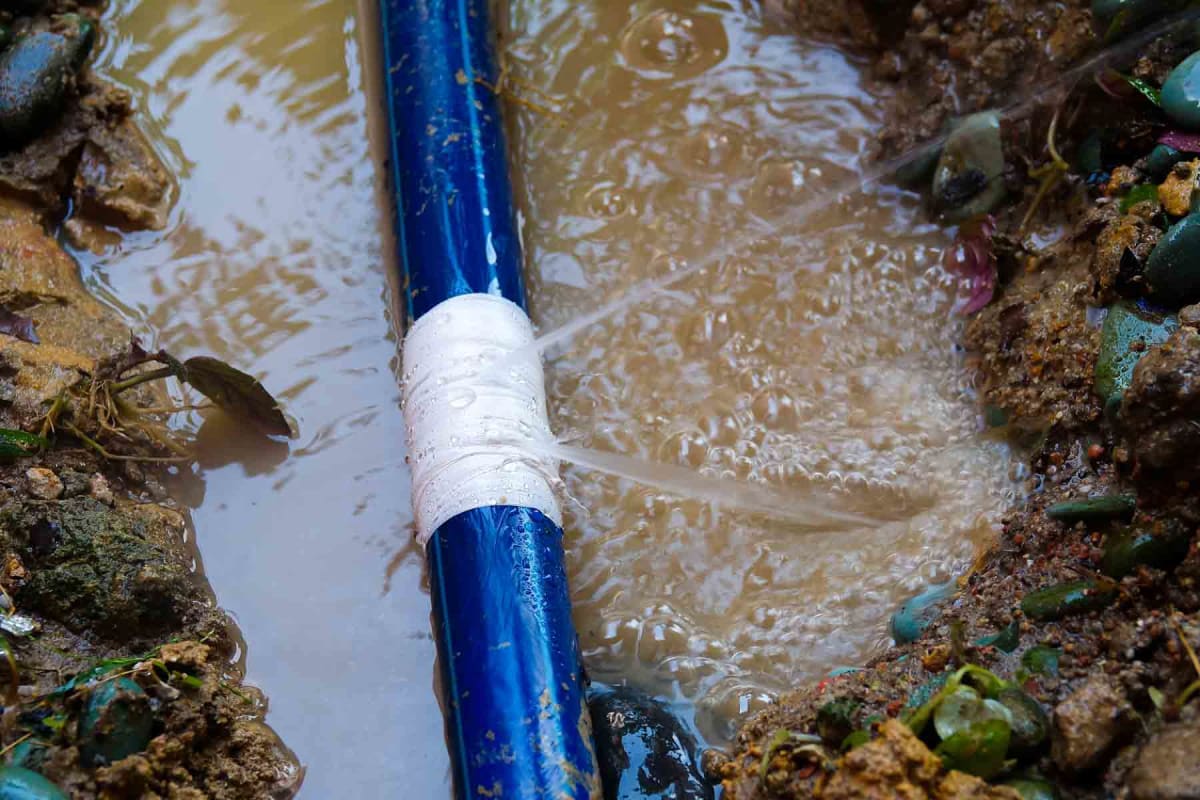 How much does a main water line repair cost?
How much does a main water line repair cost?
$400 – $1,500
average repair cost
---
Get free estimates for your project or view our cost guide below:
$400 – $1,500
average repair cost
---
Get free estimates for your project or view our cost guide below: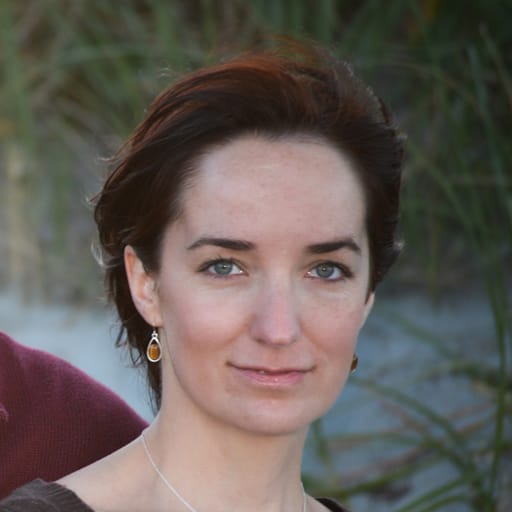 Fact-checked by
Kristen Cramer
Average water line repair cost
The average cost to repair a home's main water service line is $400 to $1,500, with most homeowners spending about $950 for labor and materials. The total cost depends on the pipe material, location, and damage extent. Labor costs for underground water line repair average $75 to $150 per hour.
Average cost to repair a water line

| | |
| --- | --- |
| National Average Cost | $950 |
| Minimum Cost | $150 |
| Maximum Cost | $5,000 |
| Average Range | $400 to $1,500 |
Get free estimates from water line repair services near you.
Water line repair cost by type
Most water line repairs involve a broken valve or broken pipes. Simple and easily accessible repairs such as a small leak in a pipe under the grass or a faulty shut-off valve cost the least. Costs are higher when replacing entire sections of pipe or repairing expensive copper lines.
Water line repair cost by type

| Repair type | Average total cost |
| --- | --- |
| Broken shut-off valve | $200 – $600 |
| Small & accessible leak | $150 – $300 |
| Severe leak / difficult to access | $600 – $5,000 |
| Corroded or broken pipe | $500 – $5,000 |
| Copper pipe damage | $500 – $1,500 |
Broken shut-off valve
Replacing a broken shut-off valve costs $200 to $600 on average, depending on the valve type, size, and accessibility. Expect to pay more if the valve is buried or difficult to reach.
The home's main water line shut-off valve is found inside the home, often in a basement, near the water heater, or under a sink. The water service line also has a valve at the other end, where the service line meets the city's main line. Both valves are typically the homeowner's responsibility.
Broken or corroded pipe
Replacing broken or corroded pipe sections costs $50 to $250 per linear foot, depending on the replacement method. Trenchless replacement costs more but does not require digging up the ground. The trenching method costs less but often involves significant repair of the surrounding area afterward.
Total main water line replacement costs $2,000 to $5,000 on average. If the water line is old or has severe damage in several areas, it may be more cost effective to replace the whole thing.
Copper pipe damage
Copper pipe repair costs $500 to $1,500 on average. The total cost depends on the pipe size, location, and the number of spots along the line needing repair. The repair process for copper pipe often involves soldering, which takes more time and skill than repairing PEX or PVC piping.
Water line repair cost factors
Factors that influence the cost of repairing the main water service line include:
Repair type – Minor repairs cost less than major repairs that replace multiple sections of the water line.

Accessibility – Repairing a shallow water line or one buried under the grassy part of your lawn requires less labor and skill than repairing a deeply buried line that runs under a driveway, patio, or walkway. Trees, bushes, and other landscaping may also interfere with line access.

Diagnostics – Before the plumber repairs the line, they must inspect it to determine the issue and provide you with repair options. Some companies charge a flat diagnostic fee while others charge an hourly rate.

Emergencies –Hiring a plumber outside of normal business hours can double or triple the normal rate. Still, if you discover flooding or significant damage, contact a professional as soon as possible to avoid an even larger repair bill.

Permits – Plumbing permits cost $50 to $300, depending on the job and location. Some repairs may not require a permit.
Materials
The cost for materials when repairing a water service line depends on what the line is made of. PVC and PEX are the cheapest and commonly found in newer lines. Copper costs more to repair but also lasts longer. Galvanized steel and cast iron corrode easily and are found mostly in older homes.
Main water line cost by material

| Pipe material | Average price per linear foot* |
| --- | --- |
| PVC (polyvinyl chloride) | $0.50 – $4.00 |
| CPVC (chlorinated polyvinyl chloride) | $0.50 – $5.00 |
| PEX (polyethylene) | $0.50 – $5.00 |
| Copper | $2.00 – $10.00+ |
| Cast iron or galvanized steel | $2.00 – $10.00 |
| Fiberglass | $6.00 – $13.00 |
*Material price only.
Labor
The average cost for a plumber to repair a water service line is $75 to $150 per hour. The total labor cost depends greatly on the damage extent and location. If the line runs under concrete, the repair will likely take longer and cost more than one running just beneath the grass.
Additional costs
Depending on the repair location and accessibility, additional costs when repairing the water service line may include:
Signs of main water line damage
A professional plumbing inspection costs $100 to $200 for a visual inspection or $300 to $1,100 for a camera inspection that is better for detecting water line damage.
Signs that your water service line may need inspection and repair include:
Get free estimates from water line repair services near you.
Discolored or foul-smelling water

Decrease in water pressure

Foundation cracks

Increased utility bill with no usage increase

Puddles or soggy areas in the yard

Potholes in the driveway or on the walkways

Water backup in the basement

Interior water damage or mold
Water line repair FAQs
How long does it take to fix a broken water line?
Fixing a broken water line takes 4 to 8 hours in most cases. The total repair time depends on the extent of the damage and how easy it is to access. Extensive repair work or fixing deeply buried lines that require trenching can take several days to complete.
How long does a main water line last?
A main water line lasts 40 to 70+ years on average, depending on the material, climate, and soil conditions.
Copper piping lasts 50 to 100+ years.

PEX piping lasts up to 30 to 50 years.

PVC piping can last 100+ years but cannot handle extreme temperatures.
Does homeowners insurance cover water line repair?
Most homeowners insurance policies do not cover water line repair on the pipe running from your house to the city's water main. Some companies offer water line protection plans for $40 to $100 annually. This coverage may be worth considering if your older home still has the original line.
Check your homeowner's insurance policy terms before buying additional water line coverage.
Do I need a permit to repair a water line?
Most municipalities require a permit to alter an existing water line or install a new water line. Small water line repairs may not require a permit. Check with local authorities to confirm the requirements in your area.
Getting estimates for water line repair
To ensure you hire a high-quality water line repair service, remember to:
Get at least three in-person repair estimates to compare, unless you're dealing with an emergency, like flooding.

Search for companies that have been in business for 5+ years and have positive ratings on HomeGuide and Google.

Check the company's insurance, license, and bonds.

Be wary of companies with extremely low quotes as this may indicate lower quality work or lack of experience.

Require a detailed contract and warranty in hand before the work begins.

Avoid large upfront payments, and don't make the final payment until the repair is complete.
Questions to ask water line contractors
Ask the following questions to help you choose the best main water line repair service near you:
How long have you been in business?

What experience do you have repairing water service lines?

Is your company licensed, bonded, and insured?

Can you provide a list of references?

How long will it take to repair the water line?

What kind of piping material do you recommend, and why?

Does this estimate include all materials, labor, permit fees, and cleanup?

Will you need to remove any landscaping, trees, or dig up any hardscaping?

Will you be completing the repair yourself or using subcontractors?

What does your warranty cover?

Who is my point of contact if any issues arise after the repair?