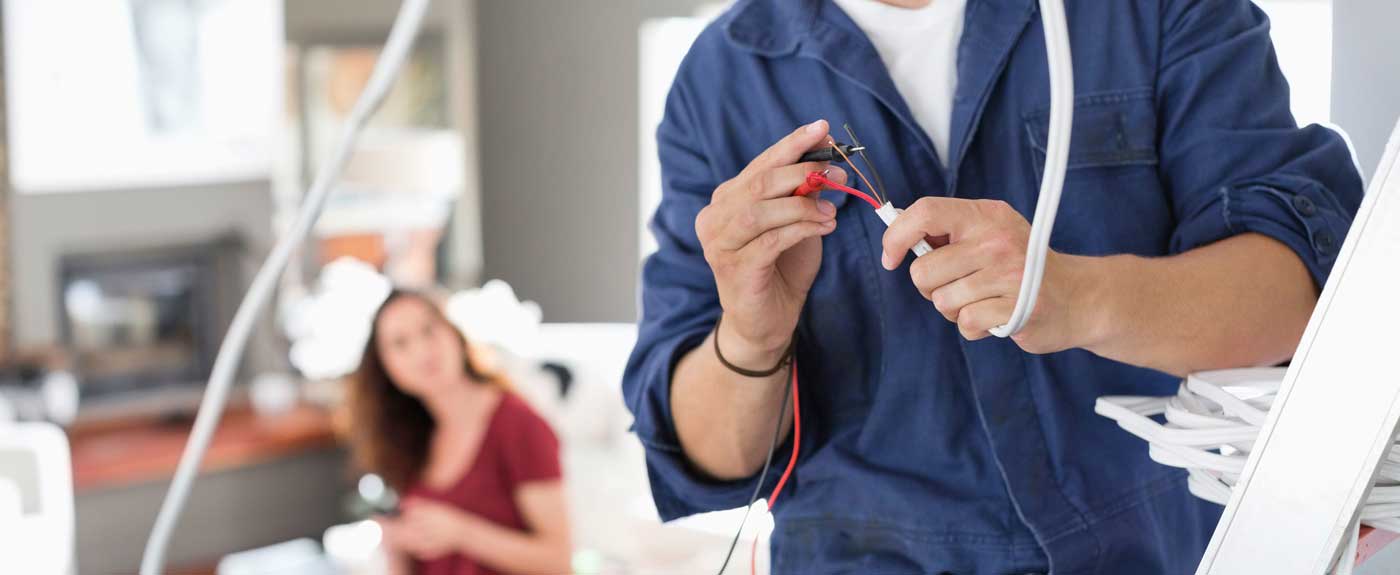 How much does it cost to hire an electrician?
How much does it cost to hire an electrician?
$100 – $200
service call cost (covers 1st hour)
$50 – $130
average hourly rate
$150 – $600
average project cost
---
Get free estimates for your project or view our cost guide below:
$100 – $200
service call cost (covers 1st hour)
$50 – $130
average hourly rate
$150 – $600
average project cost
---
Get free estimates for your project or view our cost guide below: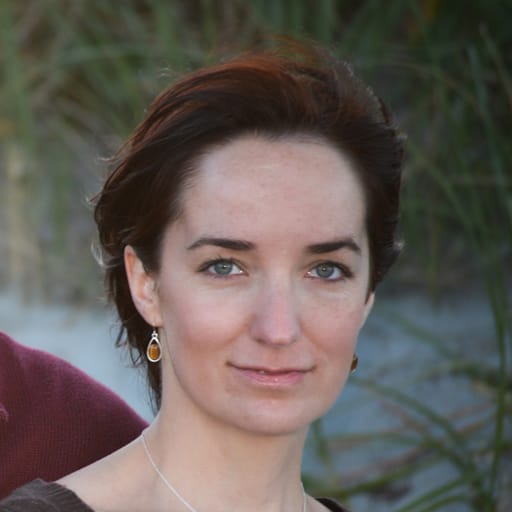 Fact-checked by
Tom Grupa
Electrician hourly rates
Electrician hourly rates are $50 to $130, with a $100 to $200 service call fee covering the first hour. The average cost to hire an electrician is $150 to $600 for small jobs or $2,000 to $10,000 for larger projects. The electrician's cost per hour depends on location and experience.
Electrician cost per hour
Type
Average hourly rate
Experience
Apprentice electrician
$40 – $70*

8,000 hours of supervised field training
Supervised by a journeyman or master electrician

Journeyman electrician
$50 – $100

Completed apprenticeship
Passed Journeyman exam

Master electrician
$90 – $130

4,000 hours of work as journeyman
Passed Master Electrician exam

Emergency electrician
$150 – $200

During non-business hours, weekends, or holidays

Commercial electrician
$100 – $130

More complex power demandsStricter building codes
*A journeyman or master electrician accompanies an apprentice electrician to ensure the work is performed correctly.
Corporate vs. self-employed electrician hourly rate
Self-employed electricians often charge less than corporate prices due to their lower overhead and operating expenses. However, scheduling service with a self-employed electrician may be more challenging as larger companies typically have several electricians available during business hours.
Electrician service call cost
An electrician service call costs $100 to $200 on average when it includes the first hour of labor. Some electricians charge a separate $40 to $100 call-out or trip fee that is not applied to the first hour.
Service call fees cover the electrician's travel time and expenses and remain the same even if the job takes under an hour.
How much do electricians charge per project?
Electrical work costs $150 to $600 on average for small jobs or $2,000 to $10,000+ for large projects.
Electrical project cost
Project
Total cost installed
Attic fan installation
$300 – $900
Average electrical repairs
$150 – $600
Bathroom fan installation
$150 – $950
Ceiling fan installation
$150 – $350
Chandelier installation
$220 – $3,400
Circuit breaker switch replacement
$100 – $260
Dedicated electrical circuit install
$250 – $900
Doorbell, thermostat, or smoke detector installation
$140 – $350
Electric baseboard installation (each)
$200 – $1,100
Electric car charging station install
$750 – $2,600
Electric meter box replacement
$500 – $2,100
Electrical inspection
$100 – $200
Electrical mast or riser replacement
$500 – $1,700
Electrical panel installation
$1,400 – $2,800
Ground entire house
$2,000 – $10,000
Ground one outlet
$100 – $300
Home automation system install
$600 – $12,000+
Hot tub wiring installation
$4,000 – $15,000
Junction box installation
$100 – $300
Light fixture installation
$100 – $650
Light switch replacement or install
$50 – $300
Main breaker switch replacement
$200 – $600
Outlet installation (220v or 240v)
$250 – $800
Outlet installation (new location)
$150 – $350
Outlet installation (replacement)
$80 – $200
Outlet installation (GFCI)
$150 – $350
Outlet installation (outdoor)
$180 – $350
Recessed lighting installation (per can)
$125 – $300
Rewiring a house (per SF)
$5 – $17
Run power line (per foot)
$5 – $15 (above ground)
$10 – $25 (underground)
Security camera installation (each)
$125 – $450
Solar battery system installation
$8,000 – $16,000
Solar panel installation (6kW to 12kW system)
$10,600 – $26,500
Solar panel removal
$400 – $600
Subpanel installation
$500 – $1,700
Transfer switch installation
$600 – $2,500 (automatic)
$400 – $1,300 (manual)
Utility pole installation
$1,200 – $5,600
Whole house fan installation
$600 – $2,300
Whole house generator installation
$6,000 – $11,000
Wiring new home construction (per SF)
$4 – $9
*Total cost installed
Outlets and switches installation
Lighting installation
Attic and ceiling fan installation
Wiring or rewiring a house
Electrical wiring costs $4 to $9 per square foot for new construction or $6,000 to $22,500 for a 1,500 to 2,500 square foot home.

The cost to rewire a house is $5 to $17 per square foot, depending on the home size, age, layout, and number of rooms.

Replacing knob and tube wiring costs $8 to $17 per square foot and often involves adding outlets and updating the service panel to bring the home up to code.
Electrical panel upgrades
Run new electrical service line
Generator / solar battery backup installation
A whole house generator costs $6,000 to $11,000 with installation.

A solar battery costs $8,000 to $16,000 installed before tax credits, or $5,600 to $11,200 on average after a 30% federal tax credit when installed by December 31, 2032.

Solar panels cost $10,600 to $26,500 for a 6kW to 12kW system to power an average home.
Solar panel removal costs $400 to $600per panel.
Smart home installation
Electrician cost factors
Factors affecting electrician cost include:
Job complexity – Complicated repairs or projects take longer and may require more materials than simple jobs.

Experience – A master electrician costs more than a journeyman or apprentice electrician, but master-level expertise may be required for more complicated jobs.

Travel – Rates are higher if the electrician must travel outside their normal work area. Costs also increase if the job requires the electrician to leave the site for additional parts.

Minimums – Most electricians charge a 1-to-2-hour minimum or add a service call fee to the first hour.

Emergency service – Electricians charge 1 to 2+ times more on weekends, holidays, or any time outside regular business hours.

No-show or cancellation fees – Many electricians charge a non-refundable deposit or a trip fee if the job is cancelled after the electrician reaches the job site.
Journeyman vs. master electrician charges
Journeyman electricians perform standard electrical work, such as installing a light fixture or replacing an outlet.
Master electricians are more experienced and handle complex jobs, manage large projects, and coordinate with suppliers. Some states require a master electrician for work involving electrical permits.
Journeyman vs. Master electrician
Type
Journeyman electrician
Master electrician
Hourly rate
$50 – $100
$90 – $130
Duties

Standard electrical work (installing or repairing electrical wiring or fixtures)
Replacing electrical components
Installing electrical appliances
Reading and interpreting electrical blueprints

Standard electrical work (installing or repairing electrical wiring or fixtures)
Project management
Creating electrical blueprints
Obtaining electrical permits
Electrical inspections and permits
An electrical inspection costs $100 to $200 for a basic safety inspection of the electrical panel, circuit breakers, wiring, and outlets. Inspections required for code compliance after an installation or repair are typically included in the project estimate.
Electrical permits cost $50 to $350, depending on the project.
Most cities require a permit when adding or altering existing electrical wiring or fixtures, such as adding a new subpanel or outlet.

A one-to-one replacement like replacing a broken outlet or light switch typically does not require a permit.
Commercial electrician hourly rate
Commercial electrician hourly rates are $100 to $130 on average. Many electricians charge 10% to 20%+ more for commercial work because commercial electrical jobs often involve extra high voltage systems, more complex wiring, and stricter building codes.
Commercial electricians work in retail buildings, public facilities, offices, hotels, and other non-residential settings.
Electrician FAQs
Do electricians charge for estimates?
Most electricians offer free estimates over the phone for common installation or replacement projects as these jobs are typically straightforward and easy to quote.
Some pros charge a diagnostic fee or an hourly rate for troubleshooting and repairs because there are too many unknowns to provide an accurate estimate.
What are signs I need to hire an electrician?
Signs you need to hire an electrician include:
The home lacks three-prong outlets.

The home's lights are faint or flickering.

You are constantly resetting the circuit breaker.

The walls or outlets emit a buzzing or humming sound.

The electrical outlets emit and odor.

The electrical panel, outlets, or switches are hot to the touch.
How to save money on electrical services
To save money on electrical services:
Combine several jobs when possible. Most electricians have a 1-to-2-hour minimum service call fee.

Clearly define the work you need done before the service call.

Hire a nearby electrician to save on travel charges.

Purchase fixtures yourself and hire an electrician for the installation only.

Prepare the work area—clear the floor space and remove anything from the walls—before the electrician arrives.

Ensure each circuit breaker is clearly marked on the panel so the electrician can quickly locate the issue.

Hire a journeyman instead of a master electrician for simple electrical projects.
Getting estimates from electrical contractors
When hiring an electrician near you, remember to:
Get at least three in-person estimates to compare.

Compare warranties to confirm if they cover labor, parts, or both.

Inquire about the electrician's licensing as some projects require more experience and training than others.

Review their customer feedback on HomeGuide and Google.

Hire a licensed, bonded, and insured electrician who has been in business for 5+ years.

Avoid hiring the electrician with the lowest quote as quality may suffer.

Get a detailed contract and warranty in writing before the work begins.

Never pay in full before the project is complete. Get receipts for each payment.
Questions to ask
What do you charge for a consultation or diagnostic fee?

How much do you charge per hour?

How long have you been in business?

Are you licensed and insured?

Can you provide a list of references with contact information?

What is and is not included in the estimate?

How long will the project take?

Does this project require a permit? If so, do you handle the permitting?

Do you offer a warranty? If so, what does it cover?