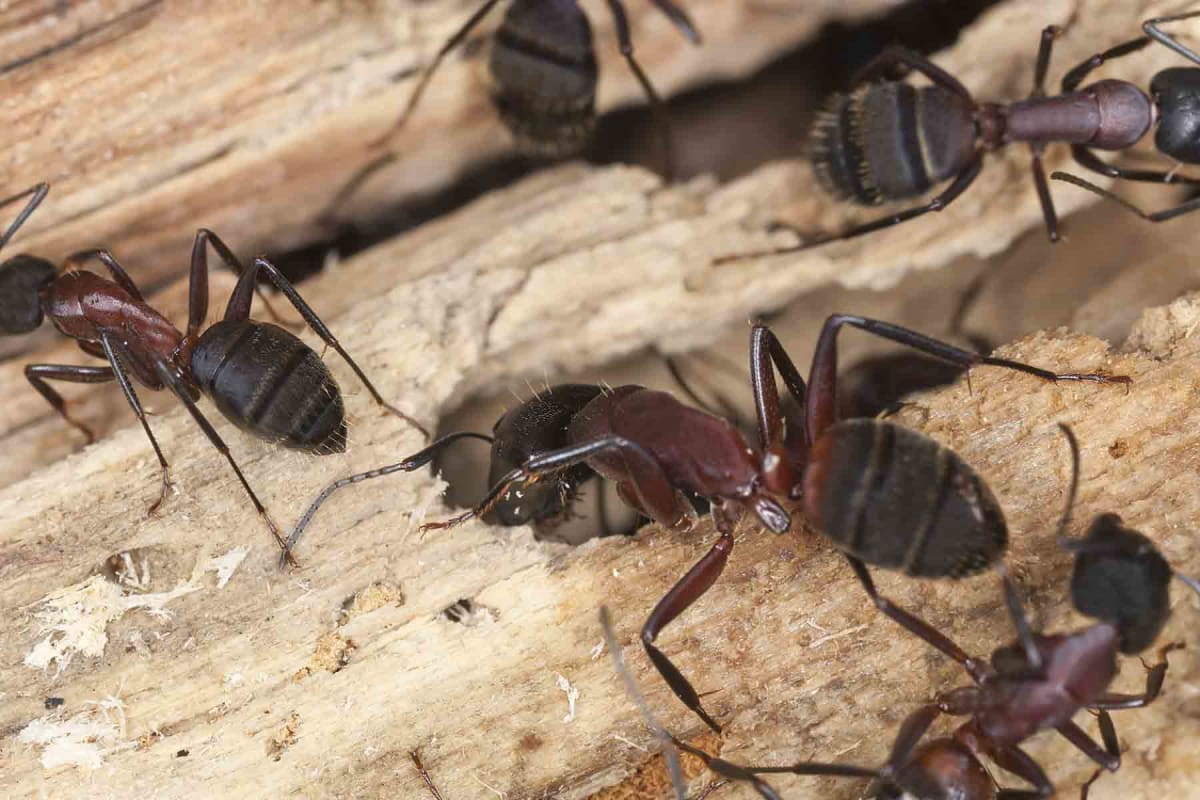 How much does a pest inspection cost?
How much does a pest inspection cost?
$50 – $200
average inspection cost
---
Get free estimates for your project or view our cost guide below:
$50 – $200
average inspection cost
---
Get free estimates for your project or view our cost guide below: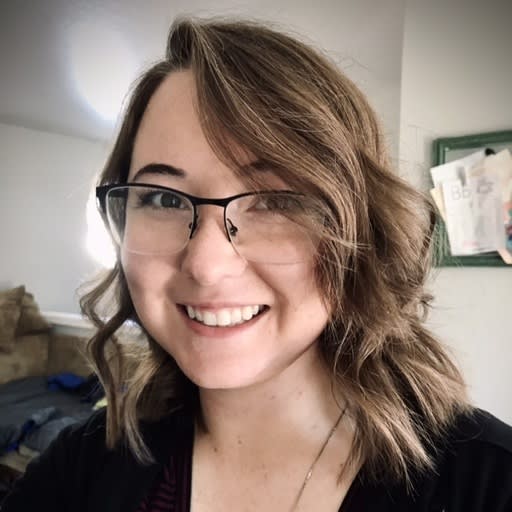 Fact-checked by
Tom Grupa
Average pest inspection cost
A pest inspection costs $50 to $200 on average, depending on the type, location, and company. Many mortgage lenders require pest control inspections before agreeing to a conventional, VA, or FHA home loan. Some pest inspectors offer discounted or free inspections for homeowners who are not buying or selling a house.
Average pest inspection cost

| | |
| --- | --- |
| National Average Cost | $125 |
| Minimum Cost | $0 |
| Maximum Cost | $400 |
| Average Range | $50 to $200 |
Cost data is from research and project costs reported by HomeGuide members.
Pest inspection cost by type
Pest inspections vary depending on the type and the reason for the inspection. Many lenders require certain kinds of inspections before approving a home loan. This protects buyers from unknowingly purchasing a home in need of major repairs.
Pest inspection cost by type

| Inspection type | Average cost |
| --- | --- |
| Wood-destroying organisms (WDO) | $100 – $200 |
| Termite inspection | $75 – $150 |
| Termite letter or report | $100 – $200 |
| VA loan | $50 – $150 |
| FHA loan | $100 – $200 |
| Conventional loan | $160 – $170 |
| CL-100 | $70 – $200 |
Wood-destroying organisms (WDO)
A wood-destroying organism (WDO) inspection costs $100 to $200 on average and specifically targets pests that invade wood. Mortgage lenders across the country commonly request WDO inspections, especially if the home has a history of wood damage.
Consider a WDO inspection if you suspect your home has any of the following:
Termites

Wood-boring beetles

Carpenter ants

Carpenter bees

Soft rot fungi

Dry rot fungi

White rot fungi
Termite
A termite inspection costs $75 to $150 for a basic inspection or $100 to $200 for an official termite clearance letter or inspection report. Reports and clearance letters expire after 30 to 90 days and show prospective home buyers there are no termites in the home.
A termite bond costs $500 to $2,000 and is an agreement between a lender and a homeowner to treat, control, and monitor termites if they're found.
Home loans
Pest inspections for home loans vary depending on the loan type. Most conventional home loan inspections cost $160 to $170, while FHA loan inspections cost $100 to $200. VA loan inspections cost $50 to $150 on average. The inspector issues a report that the home is free of pests.
If you are not selling your home, many companies offer basic homeowner's pest inspections for free or less than average.
CL-100
A CL-100 inspection costs $70 to $200 and is a specialized pest inspection only used when selling or buying a home in South Carolina. This inspection covers a wide variety of WDOs and insects and is only valid for 30 days.
Pest control inspection cost factors
The following factors influence pest inspection costs:
Inspection type – Basic diagnostic or preventative inspections for homeowners typically cost less than inspections and reports for a home sale.

Home size – Larger homes have more hiding places for pests and take longer to inspect.

Location – Some states and climates have more wildlife and are at a greater risk of pest invasions.

Frequency – Some companies offer free or discounted inspections for customers on an annual or semiannual basis.

Company – Different pest control companies have different rates and experience level. Smaller companies may charge less but typically don't offer money-back guarantees.

Pest control – If the inspector finds pests in your home, you'll need to pay to have them eliminated. Pest control costs $150 to $300 for the first visit and $40 to $75 per visit afterward.

Damage repair – Extensive damage from pests costs $600 to $3,500 to repair on average. Common pest repair jobs include the following:
Type of pest
Some pest control companies specialize in pests such as termites or bed bugs, while others cover most common pests. Inspectors can typically find any of the following pests and recommend the appropriate treatment:
Other common pests that inspectors look for include earwigs, fungi, moths, scorpions, silverfish, and spiders.
Pest inspection cost by location
Pest inspection fees vary by location because of local labor, taxes, and fuel costs. Many inspectors charge more for traveling long distances.
Pest inspection cost by location

| City | Average cost |
| --- | --- |
| Atlanta, GA | $55 – $225 |
| Austin, TX | $55 – $225 |
| Boston, MA | $70 – $275 |
| Bridgeport, CT | $55 – $210 |
| Chicago, IL | $60 – $230 |
| Cleveland, OH | $50 – $205 |
| Columbus, OH | $55 – $210 |
| Dallas, TX | $55 – $210 |
| Denver, CO | $55 – $215 |
| Detroit, MI | $55 – $215 |
| Honolulu, HI | $60 – $245 |
| Houston, TX | $65 – $525 |
| Indianapolis, IN | $50 – $210 |
| Los Angeles, CA | $55 – $215 |
| Miami, FL | $50 – $200 |
| Minneapolis, MN | $60 – $225 |
| Nashville, TN | $50 – $205 |
| New York, NY | $65 – $260 |
| Newark, NJ | $55 – $220 |
| Philadelphia, PA | $55 – $220 |
| Phoenix, AZ | $50 – $205 |
| Pittsburgh, PA | $55 – $210 |
| Portland, OR | $55 – $220 |
| San Diego, CA | $55 – $215 |
| San Francisco, CA | $65 – $255 |
| Seattle, WA | $55 – $220 |
| Washington, DC | $55 – $225 |
Signs you need a pest inspection
Professionals recommend getting a pest inspection once per year or before a home sale. This verifies the home is free of pests and enables homeowners to act before an infestation gets out of control. Consider getting a pest inspection if you notice any of the following signs:
Bubbling or cracking paint

Chewed wires

Damaged wood

Discarded wings

Droppings

Grease marks on the floor or wall

Holes in the walls or floors

Hollow-sounding wood

Lawn damage or holes

Mud tubes

Nests

Scratching sounds behind walls, ceilings, or floors

Spots of blood on beds or furniture
Pest inspection FAQs
What is a pest inspection?
A pest inspection is a professional search for bugs and other organisms that cause health hazards and damage to your home. Some homeowners get cheap or free inspections regularly as part of a pest control service. Others get pest inspections as part of the home buying or selling process.
Who pays for a pest inspection?
Prospective buyers typically pay for pest inspections during a home sale as part of the closing costs. Some sellers pay for an inspection before listing their home to show buyers there are no pests. The homeowner pays for any pest inspection not connected to a home sale.
How long does a pest inspection take?
Most pest inspections take 30 to 60 minutes, depending on your home size and accessibility. Pest inspections include examining attics, crawl spaces, exterior walls, and other areas of the house and recording any signs of bugs or creatures in the home.
The inspector will confirm whether you have pests and recommend the best course of action for removal and repair if you do.
How do I prepare for a pest inspection?
Prepare your home for a pest inspection by:
Moving items away from access points to the attic, basement, crawl space, sink, and garage

Making a list of any signs you've seen of pests

Restraining or moving your pets
Getting estimates from pest inspectors
Before hiring a pest inspection service near you, be sure to:
Get quotes from 3 inspection businesses with 5+ years of experience.

Read their ratings and reviews on Google and HomeGuide.

Confirm they have pest inspection certification and insurance.

Avoid the lowest prices, which may indicate subpar service.

Hold on to a copy of the service agreement, warranty, and estimate.

Don't make the final payment until the job is complete.
Questions to ask
Ask these questions to find the best pest inspector:
How long have you been a pest inspector?

What training or certification do you have?

How does the inspection process work?

Can you give me a written quote?

Do you have reviews or customer testimonials I can read?

How long will the inspection take?

Did you find any pests? Where are they located?

Will I need any repairs?

How do I get a report for this inspection?