How much does a roach exterminator cost?
How much does a roach exterminator cost?
$100 – $600
total average cost
---
Get free estimates for your project or view our cost guide below:
$100 – $600
total average cost
---
Get free estimates for your project or view our cost guide below: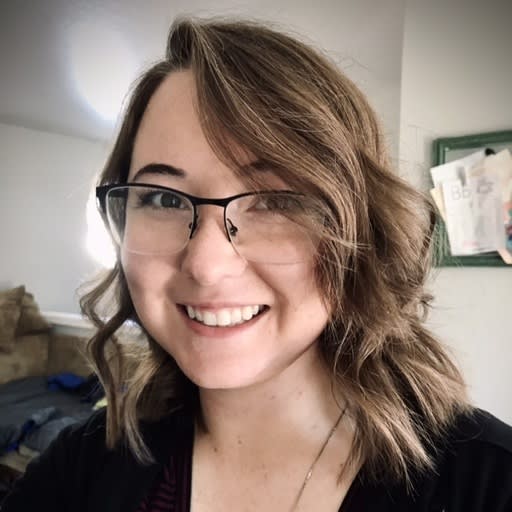 Fact-checked by
Tom Grupa
Cockroach exterminator cost
A cockroach exterminator costs $100 to $600 on average, depending on the extermination method, home size, and severity. Cockroach sprays, dust, and traps cost $40 to $600 and are best for smaller jobs, while large-scale methods like fumigation or tenting cost $1,000 to $7,500 and are best for major infestations.
Cockroach exterminator cost by home size
Home size
(square feet)
Average cost
1,000 – 2,000
$100 – $500
2,000 – 3,000
$200 – $650
3,000+
$400 – $900
Cost data is from research and project costs reported by HomeGuide members.
Average roach exterminator cost
The following table shows the average cost of cockroach extermination.
Average roach exterminator cost

| | |
| --- | --- |
| National Average Cost | $350 |
| Minimum Cost | $50 |
| Maximum Cost | $8,000 |
| Average Range | $100 to $600 |
Cockroach extermination cost by method
Cockroach extermination methods vary in price. Sprays, dust, bait, and traps are best for localized infestations limited to only a small part of the home. Widespread infestations may require fumigation, heat treatments, or tenting.
Cockroach extermination cost by method

| Method | Average cost per visit |
| --- | --- |
| Sprays | $40 – $100 |
| Gel bait | $100 – $600 |
| Traps | $100 – $600 |
| Dust | $100 – $600 |
| Fumigation | $1,000 – $3,000 |
| Tenting | $2,000 – $7,500 |
| Heat | $2,000 – $7,000 |
Sprays
Cockroach sprays cost $40 to $100 per visit and are also called roach bombs or foggers. These sprays use a pesticide mist that permeates the air in the affected area and can be hazardous if not used properly.
Gel bait
Roach gel bait costs $100 to $600 and uses an insecticide to trick the cockroaches into eating poison. Gel bait is often successful, but the results depend on how close to the nest you place it and whether the cockroaches have another source of food or crumbs to eat instead.
Traps
Professional cockroach traps cost $100 to $600 and use bait to lure the bugs onto a glue or adhesive pad that keeps them from getting away until they die. Bait stations are a popular choice for homeowners trying to avoid chemical sprays or tenting.
Dust
Cockroach dust treatments cost $100 to $600 on average and use boric acid powder or diatomaceous earth to poison or dry out the cockroaches. Dust treatments must be applied in the right areas and do not kill eggs on contact.
Fumigation
Cockroach fumigation costs $1,000 to $3,000, depending on the size of your home, and is best for extreme infestations. Fumigation is similar to spraying but is more effective because it fills a larger area with insecticide.
Tenting
Tenting costs $2,000 to $7,500 and is similar to fumigation though not exactly the same. The exterminator uses a large tarp to seal the home and sprays pesticides for several days. This method is extreme but is the most effective at killing cockroaches throughout the whole house.
Heat
A heat treatment costs $2,000 to $7,000 and is the only method that doesn't use chemicals or traps to get rid of cockroaches. This method raises the home's temperature enough to kill bugs, which also sanitizes the home and removes odors.
Cockroach extermination cost by frequency
Some companies offer discounts for frequent visits. Monthly or quarterly visits are best if you have a serious cockroach infestation or want to prevent them from returning to your home.
Cockroach extermination cost by frequency

| Frequency | Cost per visit |
| --- | --- |
| One-time | $200 – $350 |
| Monthly | $50 – $100 |
| Quarterly | $100 – $200 |
| Annually | $200 – $1,000 |
Cockroach extermination cost factors
The following factors may influence the cost of cockroach extermination:
Inspection – Exterminators often charge $40 to $80 for a cockroach inspection to find a nest and decide which treatment method would be best. Some companies include the inspection price in their overall service cost.

Infestation severity – Mild to moderate infestations may only require a few traps or sprays, while extreme cases may need expensive tenting or fumigation services.

Home size – Large homes have more places for cockroaches to hide and require more treatment materials than small homes.

Follow-up visits – For moderate to severe infestations, your home may need several visits to make sure all the cockroaches are gone. If you sign up for a subscription, you may get a discount.

Plans / subscriptions – Some pest control companies like Terminix and Orkin offer discounted monthly, quarterly, and yearly subscriptions to eliminate and prevent bugs from entering your home.

Accommodations – If you need to leave the home during fumigation or tenting, you'll have to make plans to stay at a hotel or with a loved one.

Extra services – Most exterminators are licensed to control other insects and rodents and may offer a discount for treating multiple issues at the same time.
DIY vs. professional cockroach removal
DIY cockroach removal costs $50 to $150 on average, depending on the house size and infestation severity. You can get rid of cockroaches without an exterminator if you catch the problem early on, but unsuccessful DIY methods may end up allowing the nest to grow and creating a bigger problem than before.
Some DIY treatments take multiple rounds and cost more in the long run. Hiring a professional exterminator is often faster and more cost-effective.
Cockroach extermination FAQs
How effective are cockroach exterminators?
Cockroach exterminators use professional-grade traps and insecticides to kill infestations quickly. The cockroaches may not all die immediately, but most clients see a reduction within days. If any eggs survive and hatch after the initial treatment, you may need another visit to kill all the bugs.
How long does cockroach extermination take?
Most cockroach extermination appointments take 1 to 2 hours. Depending on the method, the bugs may take 1 to 3 weeks to die off. If the infestation is severe, it may take several visits to fully resolve the issue. Recurring visits help to kill off any new cockroaches that hatch or return.
Should I call a cockroach exterminator?
If you notice any of the following signs of cockroaches in your home, consider calling an exterminator:
Droppings

A musty odor

Shed skins

Brown smears

Reddish, brown, or black eggs
What time of year is the worst for cockroaches?
Cockroaches prefer warm, humid weather and hibernate or die off in cold weather. Infestations happen more often in spring and summer months, or year-round in warm places like California and Florida.
Are there different types of cockroaches?
There are three different types of cockroaches: American, German, and Oriental. American cockroaches are about 2 inches long, while German and Oriental cockroaches are typically less than 1 inch long.
Getting estimates from cockroach exterminators
Consider these steps when looking for a roach exterminator near you:

Search for licensed, bonded, and insured exterminators with relevant experience.

Read reviews on HomeGuide and Google to find exterminators with good reputations.

Ask which methods or chemicals they use.

Ask for written estimates and compare quotes from multiple exterminators.
Questions to ask exterminators
Ask these questions before paying a deposit or signing a contract:
How long have you worked as an exterminator?

Do you offer a guarantee or warranty?

Are follow-ups included in this price?

Do you offer a free inspection with treatment plans?

How long will the extermination take?

What safety guidelines do you follow while working?

What do I need to do to prepare my home?