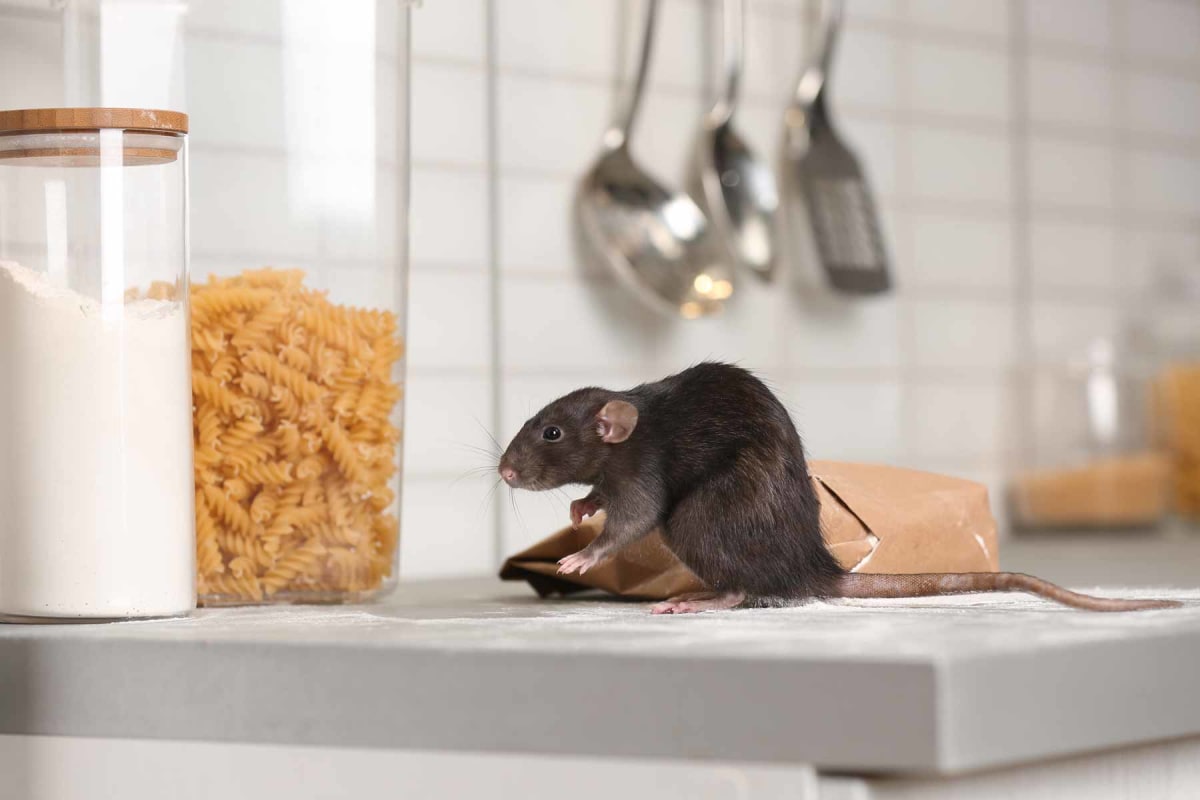 How much does rodent removal cost?
How much does rodent removal cost?
$150 – $600
average rodent removal cost
---
Get free estimates for your project or view our cost guide below:
$150 – $600
average rodent removal cost
---
Get free estimates for your project or view our cost guide below: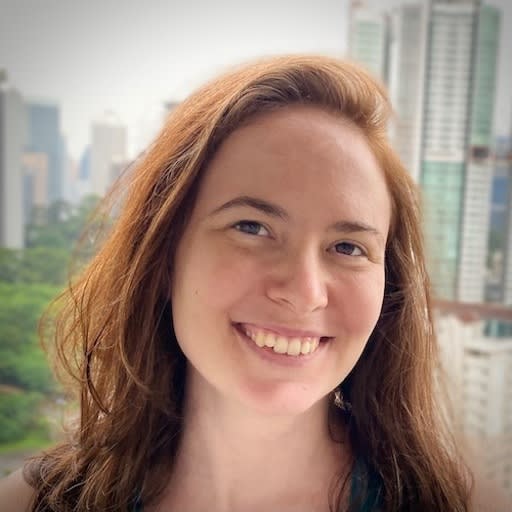 Edited by
Jennifer Carlson
Fact-checked by
Tom Grupa
Rodent removal cost
Rodent removal costs $150 to $600 on average, depending on the animal, method, infestation size, and location. A rodent inspection alone costs $75 to $150. Rodent control costs $2,000 to $6,500 for fumigation. Installing rodent-exclusion doors costs $200 to $400 each. Rodent cleanup service costs $600 to $1,000.
Average rodent removal cost

| Rodent type | Average cost |
| --- | --- |
| Mice | $150 – $550 |
| Rats | $150 – $600 |
Cost data is from research and project costs reported by HomeGuide members.
Rodent exterminator cost
Mice extermination
Mice extermination costs $150 to $550. Inspection fees often go toward the total bill. The cheapest fees apply for trapping a few mice, while mice in the attic tend to cost the most to remove. Some companies offer an ongoing plan to keep monitoring traps and prevent another infestation.
Rat extermination
Rat extermination costs $150 to $600 on average when using lethal traps or poison. Costs of rat removal vary according to the method, infestation severity, and accessibility of the nest. Extra expenses apply for dead rat removal, damage repair, extensive sealing, retrofitting vents, post-removal disinfection, and exclusion doors.Top of FormBottom of Form
Rodent control cost by method
Rodent control costs vary according to the removal method. Poison stations and fumigation can work well but may cause health risks for pets or small children.
Rodent control cost by method

| Method | Average cost |
| --- | --- |
| Regular lethal traps | $150 – $600 |
| Poison | $200 – $550 |
| Fumigation | $2,000 – $6,500 |
| Live trap & release | $50 – $80 per rodent |
Regular lethal traps – Prices vary depending on whether the exterminator uses snap traps, jaw traps, glue traps, or electronic traps to catch rodents.

Poison – Poisoned-bait traps for rodents are quick and easy to set up but require more cleanup time if they die trapped inside the walls.

Fumigation – While this option is more expensive, fumigation is more cost-effective to get rid of large colonies or multiple nests.

Live trap and relocation – Moving a live rodent out into the wild is only practical for a very small infestation since the fees are higher per animal for transportation. Relocating mice or rats is illegal in some states overpopulated with rodents.
Infestation size
Rodent infestation size is the most important factor for exterminators. Sealing one entry point and light cleaning costs $100 to $500. A job that takes up to 4 service visits and sealing multiple entrances costs $500 to $1,500. Larger infestations cost more for debris disposal and sealing the full perimeter.
Rodent removal cost by infestation size

| Infestation size | Average total cost |
| --- | --- |
| Small | $100 – $500 |
| Medium | $500 – $1,500 |
| Large | $1,000 – $8,000 |
Cost factors for rodent removal
The average costs of rodent control and removal depend on:
Nesting site – Eradicating rodents from a hard-to-reach attic tends to be more expensive than from a garage or shed, which are easily accessible.

Property characteristics – Older and larger structures, especially wooden ones, have more entry points that need extensive sealing work since rodents gnaw through wood.

Geographic factors – The cost fluctuates based on the local market and the prevalence of rodents in the area. Competitive pricing is available in locations with more pest control companies.

Emergency response – Immediate attention to infestations costs $100 to $200 extra. This fee applies on weekends, holidays, and outside of regular service hours.

Dead rodent removal – Extracting deceased rodents from within walls typically entails extra costs for drywall repair and odor control.

Service frequency – Prices vary based on whether the service is a one-time occurrence or involves regular trap monitoring and maintenance.

Prevention measures – Costs rise for post-removal work to prevent future infestations, such as fitting exclusion doors, sealants, and retrofitting vents.

Sanitation – The need for specific disinfection measures and safety gear due to the diseases that rodents carry also increases the total cost.

Structural damage – Addressing an old rodent nest might require repairing chewed wires, insulation, pipes, or structural wood, thereby raising overall fees.
Rodent inspection cost
A rodent inspection costs $75 to $150 to assess how big the infestation is and where the creatures enter the home. Some companies include the removal of one dead animal in this fee if you've set a trap yourself beforehand. Other companies might offer a free inspection if you live nearby.
Rodent exclusion cost
Rodent-exclusion doors cost $200 to $400 each for installation and removal of 1 to 3 rodents if the door includes a trap. The steel-mesh door only opens outward, so mice and rats can't reenter. Sealing around the roof if rats are present will raise prices.
A full rodent-eviction plan costs $600 to $1,400 with exclusion doors on all entry points, repairs, and maintenance visits for a month or more.
Rodent cleanup service cost
Rodent cleanup service costs $600 to $1,000 or $200 to $260 hourly for removing droppings, hazardous waste disposal, and applying a disinfectant. Those who've had a rodent infestation in the attic, crawl space, or basement typically need the entire room cleaned to prevent health risks.
Another benefit of having disinfectant applied to the whole space is that it removes the scents of the animals that can attract more creatures.
Rodent repair cost
After rodent removal, repair fees can include:
Rodent removal FAQs
Is rodent removal worth it?
Rodent removal is worth it to stop property damage and avoid rodent-related health risks like food poisoning, meningitis, fevers, and other infections. Hiring a professional rodent removal service results in a quick and effective treatment. Complete rodent removal is necessary to pass a home inspection before selling a house.
How do I know I have rodents?
You'll know you have rodents when you find these signs:
Piles of droppings

Unusual odors

Gnawed items or bite marks in strange places

Scratching noises in walls, attics, basements, and crawl spaces

Holes up to 2" wide around the floor
How long does rodent removal take?
Rodent removal takes 2 to 3 days to trap a small number of animals. Handling severe infestations takes 1 to 2 months on average.
How do exterminators get rid of rodents?
Exterminators get rid of rodents through lethal or humane traps, fumigation, bait stations, or rodenticide poisons. After that, the exterminator offers a personalized plan to seal entry points and strategically place traps to manage rodent populations. These preventative measures prevent future infestations.
Sanitizing and home repairs are extra costs not included in standard rodent removal service.
Does homeowners insurance cover rodent removal?
Homeowners insurance typically doesn't cover rodent removal or their damages since most policies list these infestations as preventable problems that come from negligence. Damage from larger wildlife may be considered a covered accident, but policy details vary.
Getting estimates from rodent removal services
Before hiring a rodent exterminator service near you, be sure to:
Get quotes from 3 businesses with 5+ years of experience.

Read their ratings from Google and HomeGuide.

Confirm their pest control certification and liability insurance.

Avoid the lowest prices that may indicate subpar services.

Hold onto a copy of their service agreements, warranties, and cost estimates.

Withhold the final payment until the job is complete.
Questions to ask
When considering a rodent exterminator, ask the following questions:
What is your level of experience in rodent removal?

Can you elaborate on your removal process for rodents?

What are the costs for preventative measures against future infestations?

Do you use poisons, traps, or other methods for rodent removal?

What do local regulations say about releasing these trapped animals?

Do you provide any guarantees or warranties for your service?

What is the typical timeline for eliminating a rodent infestation in an attic?

When are you available to start, and how frequently will you check the traps?

Can you provide references from previous clients?

What potential risks come with the rodent removal process?

Do you offer post-removal cleanup services?

What solutions do you offer to seal off entry points, and is sealing in the fee?

How will you safeguard my property during the removal process?

Are there any extra services included in the fee?

Do you offer a free initial inspection?

Will my family and pets need to evacuate during the treatment?

Do you also handle other pests like insects? If so, what are the charges?