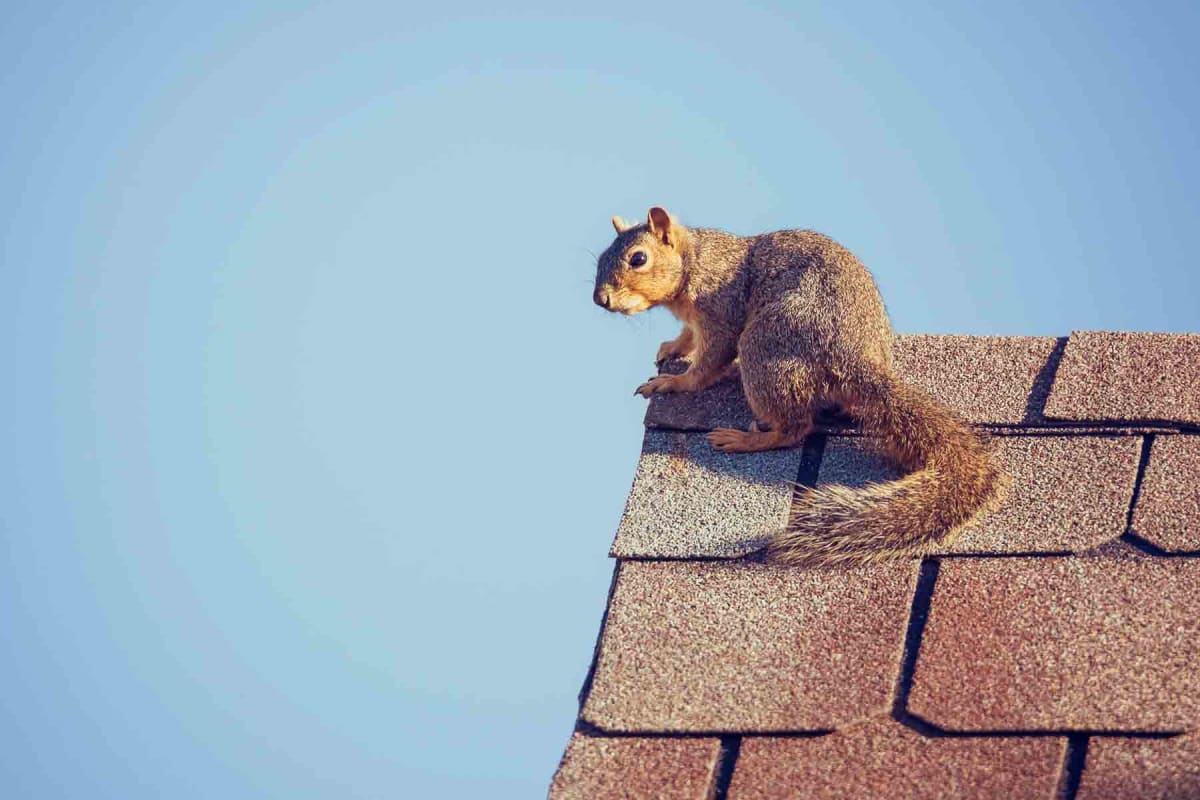 How much does squirrel removal cost?
How much does squirrel removal cost?
$300 – $600
average cost to remove
---
Get free estimates for your project or view our cost guide below:
$300 – $600
average cost to remove
---
Get free estimates for your project or view our cost guide below: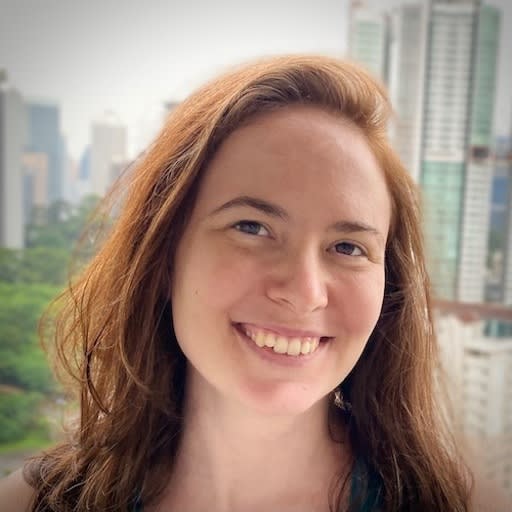 Fact-checked by
Tom Grupa
Squirrel removal cost
Squirrel removal costs $300 to $600 on average, depending on the location, removal method, and colony size. Removing squirrels in an attic costs $500 to $1,500. Setting a trap and relocating squirrels costs $300 to $600. Terminix and Orkin squirrel removal services cost from $230 to $650 on average.
Average squirrel removal cost

| | |
| --- | --- |
| National average cost | $450 |
| Minimum cost | $200 |
| Maximum cost | $1,500 |
| Average range | $300 to $600 |
Cost data is from research and project costs reported by HomeGuide members.
Cost of squirrel removal by location
The cost to remove squirrels depends on where in the home they are located. The more difficult the area is to access, the more costly the removal services.
Cost of squirrel removal by location

| Location | Average cost |
| --- | --- |
| Attic | $500 – $1,500 |
| Basement | $300 – $600+ |
| Ceiling | $750 – $1,500 |
| Chimney | $600 – $950 |
Squirrel in attic removal cost
The cost to remove squirrels from an attic is $500 to $1,500+ to trap all the animals, clean up, make minor repairs, and seal off entry points. This fee typically includes a guarantee of no more pests for at least one year.
Extra variable costs apply depending on the amount of possible insulation, roof-related, or electrical damage.
Here's how the pros remove squirrels from an attic:
During the initial inspection, a specialist identifies all entry points and structural weaknesses around the attic and roof.

The expert uses bait to set all traps inside as well as an exclusion door where needed for trapping in a wire-mesh exit tunnel.

The team returns regularly to relocate trapped squirrels.

Specialists thoroughly clean and sanitize the attic.

After identifying or making all repairs, they seal all attic entrances.
Cost to remove squirrel from chimney
The cost to remove a squirrel from a chimney is $600 to $950 on average for setting the trap and relocating one animal. This price also includes costs for an essential cleaning by a chimney sweep since any debris left inside a chimney by squirrels greatly increases fire hazards.
If the squirrels damaged the chimney flashing or cap, then chimney repair costs $200 to $700 extra.
Cost of removing squirrels from other locations
Costs for trapping a squirrel in any location start at $300 to $600 minimum with relocation services. Add the following fees depending on where they catch it:
Cost of squirrel removal by method
Removing squirrels by installing a basic exclusion door costs slightly less since the professional only has to mount it in one visit. Exclusion methods let the squirrels release themselves but relocating squirrels costs extra for the additional service visits.
Cost of squirrel removal by method

| Removal method | Average cost* |
| --- | --- |
| Trap & relocation | $300 – $600 |
| Exclusion door | $225 – $400 |
*Prices include materials, installation, and minimum labor for call-out fees.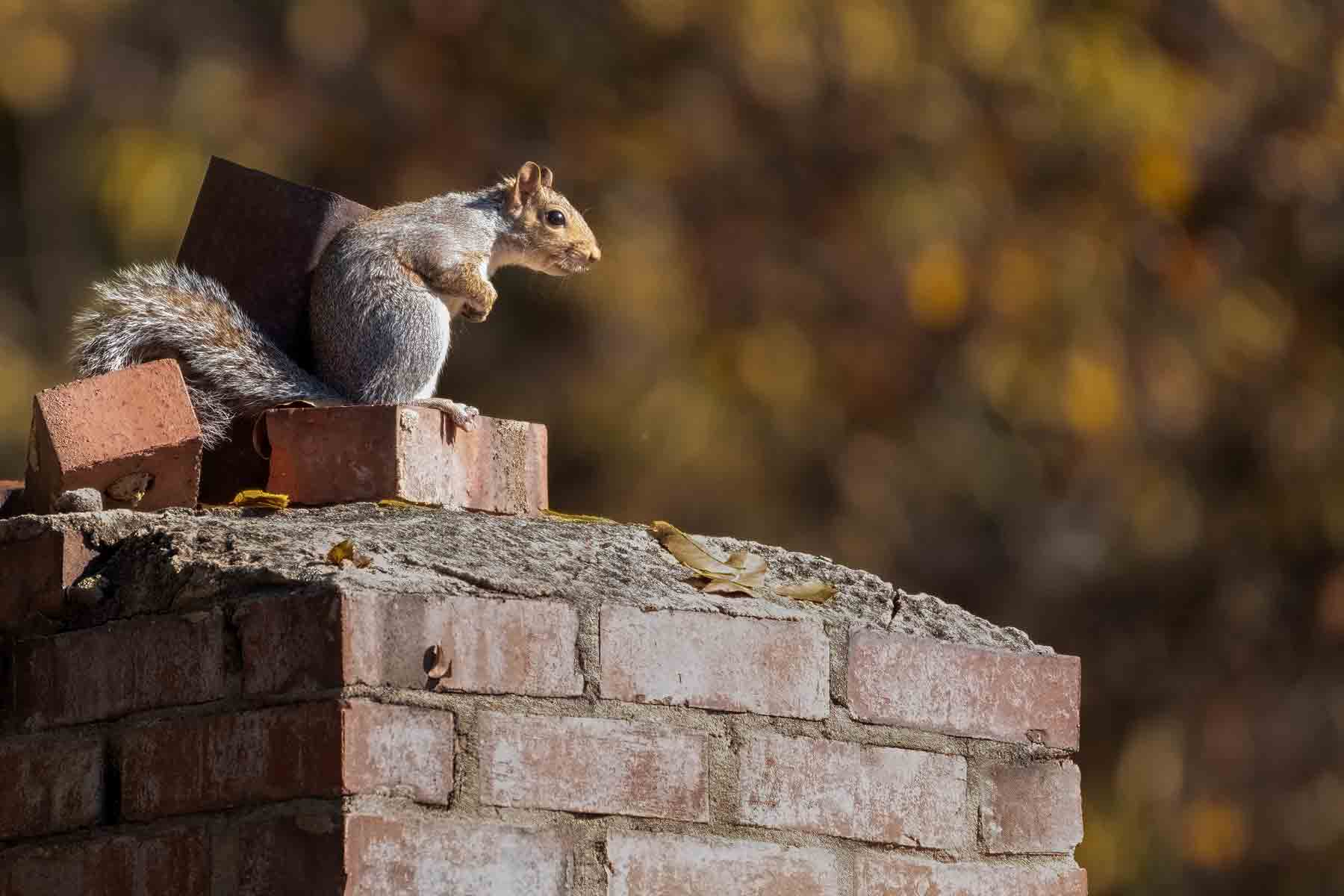 Squirrel trap and relocation
Setting a squirrel trap to relocate the animal costs $300 to $600 on average. This price includes placing, monitoring, and removing the trap, as well as relocating the animals 5 to 10 miles away. Professionals can put traps near almost any entrance to a squirrel's nest.
If you set your own traps, expect to pay $80 to $130 for relocation service. Buying a humane squirrel trap alone costs $25 to $50 to catch 1 squirrel, or up to $80+ for a trap to catch several squirrels.
Squirrel-exclusion door
Squirrel-exclusion doors cost $225 to $400 each, depending on the size and type. This price includes installation and relocation of 1 squirrel if the door includes a trap. Moving multiple squirrels costs extra. The steel-mesh door only opens outward, so squirrels can't reenter. Deluxe doors contain a tunnel trap.
A complete squirrel-eviction plan costs $1,400 to $4,000 with exclusion doors on all entry points, repairs, trap maintenance for up to a month, and a 1-year guarantee. Prices vary according to how many trapped squirrels the specialist will release.
Cost factors to remove squirrels
These factors determine the total squirrel exterminator cost:
Inspection – An initial squirrel inspection costs $125 to $250 to determine the best removal method and where they are getting into the house.

Location – Hard-to-access locations on the second story with difficult working conditions have higher labor costs for getting rid of squirrels. Service outside the county also costs more for extra transportation fees.

Squirrel type – Keeping out some species like flying squirrels requires sealing off many more entry points into the home, which costs more.

Infestation size – Removing a squirrel costs less than removing a large colony, which is more challenging and time consuming for multiple service visits.

Dead squirrel removal – Disposing of a dead squirrel costs $150 to $300 or more depending on how much cleaning and sanitizing is necessary.

Cleanup – Various sanitization costs apply for removing nests, droppings, damaged insulation, and debris.

Emergency service – Weekend, holiday, and after-hours service costs $100 to $200 extra or twice the standard minimum fees.
Squirrel damage repair costs
Repairing damages caused by squirrels will have various prices:
Squirrel removal cost by company
Prices vary according to whether you're paying a one-time removal fee or have an ongoing contract with a pest-free guarantee for 6 months to 1+ years. Terminix squirrel removal costs aren't the most expensive or cheapest, and many local Terminix businesses give free inspections.
Squirrel removal cost by company

| Company | Average cost* |
| --- | --- |
| Terminix | $230 – $550 |
| Orkin | $325 – $650 |
| Expel Wildlife Service | $175 – $525 |
| Wildlife Removal USA | $200 – $400 |
*These prices don't include removing large infestations.
Related services
Wildlife removal costs $200 to $600 for most standard services, depending on the animal's size, location, and the total number of creatures in the building. Removing wildlife outside the home is cheapest, and a severe infestation inside typically results in more damage.
Common services include:
Groundhog removal costs $150 to $300. These animals dig just as well as squirrels and can live in the same underground holes. Seal all burrows and use garden repellants to help deter another infestation of them in the future.

Raccoon removal costs $200 to $300. Raccoons and squirrels not only nest in the same areas, but they also both love the same foods. Secure the trash bins to prevent attracting more of them after removal services.

Bat removal costs $250 to $600. Both squirrels and bats can infest the attic, chimney, or eaves, so complete sealing of the home's exterior is critical to keep them out.
Squirrel removal FAQs
Do I need squirrel removal?
You do need squirrel removal if they have infested your home because:
Squirrels will nest and reproduce quickly, which accelerates home damage.

Home inspectors won't let you sell a home with a squirrel infestation.

Your family and pets risk getting infections or parasites transmitted by squirrels.

Squirrels cause damages to all home utility lines, insulation, and wooden beams.
What are the signs of a squirrel infestation?
The most common signs of a squirrel infestation are:
Small bite marks around entrances to your roof, attic, crawl space, or storage areas

Scratching sounds inside your walls, ceiling, or attic

Unusual rotten smells in any enclosed spaces

Piles of droppings

Shredded piles of torn insulation

Loose shingles with scratches on them and holes underneath

Acorns and twigs collected inside the gutters
Are squirrels in the attic dangerous?
Squirrels in the attic are dangerous because when they bite into electrical wires, they can cause a fire or power failures. The teeth of squirrels are also strong enough to break PVC plumbing pipes and gnaw through the roof ends, which causes water leaks. Squirrels also spread diseases.
Does homeowners insurance cover squirrel removal?
Most homeowners insurance policies don't cover squirrel removal, but in some cases, they will cover sudden and unpreventable damages from these animals. For example, if squirrels ate through electrical cables or broke gas or plumbing lines that resulted in an accident, then insurance may cover it.
You must prove that you did everything reasonably necessary to try and prevent squirrel damage to qualify for coverage. Consult your insurance policy for the terms and conditions.
Who do you call for squirrel removal?
For professional squirrel removal, you should call:
County wildlife management offices

Extermination companies
Getting estimates from squirrel removers
Before calling an squirrel removal service near you, be sure to:
Get price lists from 3 people who've done this job for 5 years or more.

Check what people say about them on Google and here on HomeGuide.

Verify their pest control or wildlife management license and liability insurance.

Beware of the lowest prices that are often for poor-quality services.

Keep a copy of their terms of service, warranties, and the estimate.

Don't make a final payment until after the job is complete.
Questions to ask
Before hiring someone to remove a squirrel from your home, ask them:
How many years of experience do you have in squirrel removal?

Can you describe your process and how to stop them from returning?

Will the removal be humane?

Do you offer any guarantees or warranties?

Can you give me a copy of your price list with removal options?

How long does it typically take to get rid of a squirrel family?

When can you start, and how often will you check traps?

Can you provide references from past clients?

Are there any potential risks involved?

Do you provide cleanup services post-removal?

What are the options to seal off entrances to prevent future infestations?

How will you ensure the safety of my property?

Are there any additional services included in the fee?