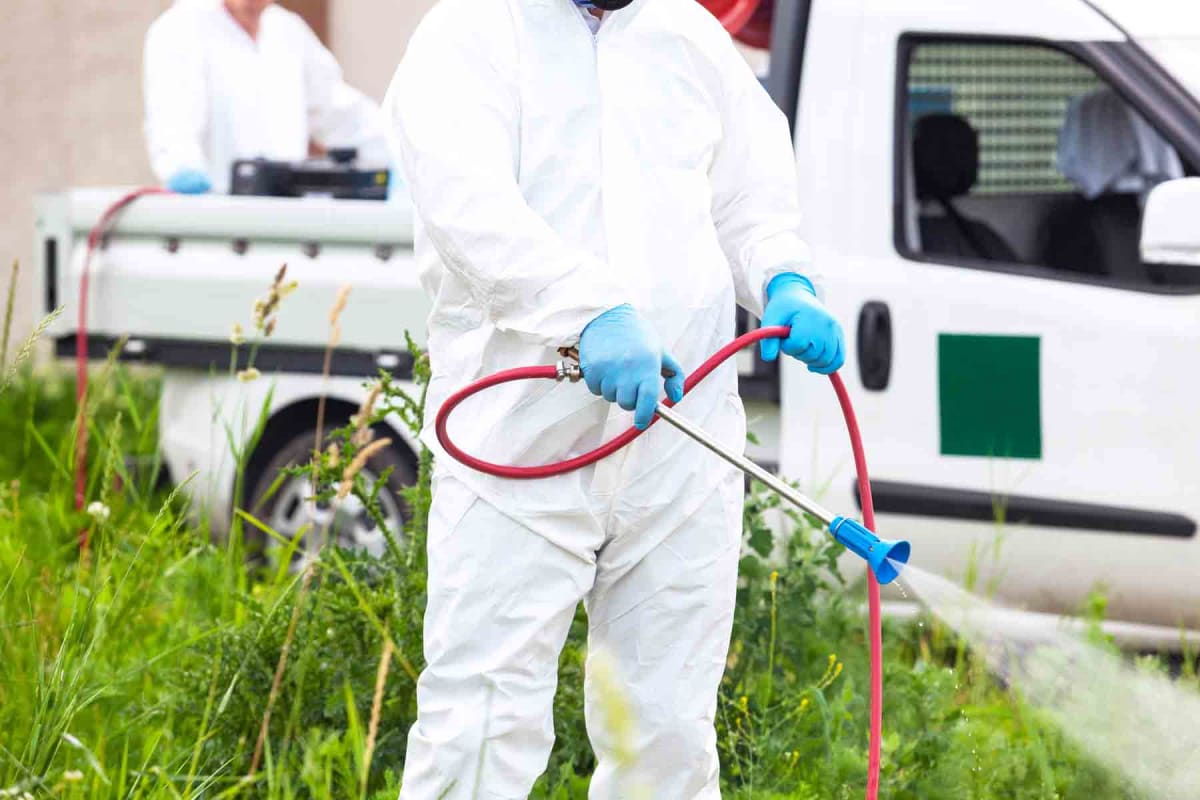 How much does mosquito control cost?
How much does mosquito control cost?
$350 – $1,000
cost per season
---
Get free estimates for your project or view our cost guide below:
$80 – $150
cost per visit
$350 – $1,000
cost per season
---
Get free estimates for your project or view our cost guide below: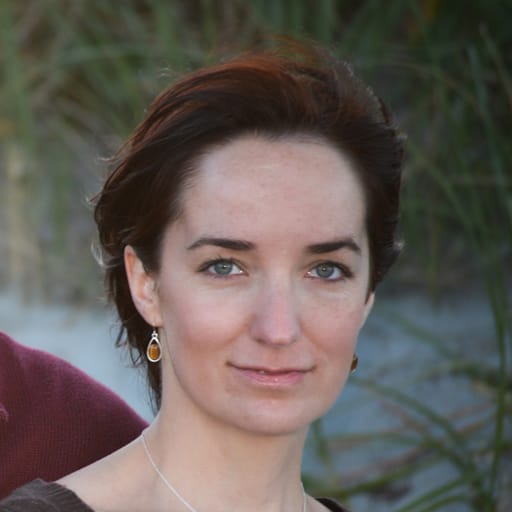 Fact-checked by
Tom Grupa
Average cost of mosquito control
Mosquito control costs $80 to $150 per visit, or $350 to $1,000 per season on average. Backyard mosquito control costs depend on the property size, location, infestation, and treatment methods used. Mosquito spray companies charge more in warmer regions with longer mosquito seasons as more follow-up is needed.
Average cost of mosquito control per visit*

| | |
| --- | --- |
| National Average Cost | $120 |
| Minimum Cost | $60 |
| Maximum Cost | $275 |
| Average Range | $80 to $150 |
*For a ¼- to ½-acre yard
Get free estimates from mosquito control services near you.
Mosquito control cost by treatment type
Mosquito control companies often use a combination of several treatment methods to treat mosquitos, depending on the area of infestation. Technicians may reduce the individual treatment cost when combining methods.
Mosquito treatment cost by type

| Treatment type | Average cost per visit |
| --- | --- |
| Larvicide briquettes | $80 – $120 |
| Fumigation | $90 – $150 per room |
| Synthetic and microencapsulated spray | $95 – $140 |
| Mosquito barrier spray | $125 – $165 |
| Adulticide spray | $130 – $200 |
| Mosquito dust | $150 – $250 |
Larvicide briquettes
Treatments using larvicide briquettes cost $80 to $120 per visit. Larvicide briquettes–also called bricks, dunks, or tablets–are used in areas of standing water that cannot be removed. This treatment is the least expensive and kills the mosquito larvae before they grow large enough to lay more eggs.
Fumigation
Fumigation costs $90 to $150 per room and addresses indoor mosquito infestations. Common indoor infestation locations are water-prone areas like the bathroom, laundry room, or an unfinished basement. The infestation area is sealed off and treated with foggers or sprays.
Synthetic and microencapsulated
Synthetic and microencapsulated mosquito control costs $95 to $140 per visit. These sprays break down slower than others which increases their length of effectiveness. However, families with children, pets, or extreme chemical sensitivities should use caution due to the treatment's increased strength.
Barrier spray
Mosquito barrier spray costs $125 to $165 per treatment and covers only the yard's perimeter to prevent mosquitos from entering. The yard's perimeter must have a barrier of vegetation to spray for this method to be effective. This treatment method is often combined with other methods that address the yard's interior.
Adulticide spray
Adulticide spray costs $130 to $200 per treatment. As the name suggests, adulticide spray primarily targets mature mosquitos already in the air. The treatment loses effectiveness once the spray settles, so it requires more frequent application if used alone.
Mosquito dust
Mosquito dust costs $150 to $250 per treatment and is an aerial treatment that uses powder rather than liquid. Mosquito dusting requires professional application and is ideal for covering large, multi-acre areas or crops.
Mosquito treatment cost factors
Many factors affect the cost of mosquito treatments, including:
Property size – The larger the property, the more areas there are to treat. Mosquito control companies often charge per ¼ acre or ½ acre. Exceptionally large properties cost more but may cost less per acre.

Location & extent of infestation – The number of breeding areas and their accessibility impacts the amount of chemicals and time needed to treat the property.

Treatment methods – Larvicide briquettes are the cheapest treatment option while dusting typically costs the most. The treatment methods needed depend on the location of the infestation and where the mosquitos are in their life cycle.

Treatment frequency – The more visits, the higher the cost. Many companies offer a discounted per-visit rate when purchasing a seasonal contract.

Company size – A smaller, local company may charge less but larger companies like Orkin and Terminix typically adhere to more stringent chemical use guidelines.

Climate – Warmer, more humid climates have longer mosquito seasons, requiring more follow-up treatments.

Yard condition & vegetation – Yards with a heavy amount of greenery or a lot of debris tend to have more mosquito breeding areas.

Time of year – Starting service later in the mosquito season reduces the number of visits needed, but the first visit may cost more depending on the level of infestation.
Mosquito control companies
Mosquito control companies charge $80 to $150 per visit on average, with the first visit slightly higher to assess the property and create a treatment plan. Most companies offer a free estimate and may waive the initial assessment fee if you hire them for a seasonal contract.
Mosquito control cost by company
Company
Average cost per visit
Details
Ehrlich
$75 – $100

Free inspection
No one-time service option
Serves 20 states

Mosquito Joe
$80 – $100

Free quote
Natural and synthetic treatment options
Serves 39 states

Mosquito squad
$95 – $200

Free quote
21-day re-treatment guarantee
Serves 39 states

Orkin
$100 – $150

Free inspection & quote
30-day money-back guarantee
Serves 47 states

Rentokil
$100 – $200

Free inspection
No one-time service option
Serves 46 states

Terminix
$50 – $70

Free inspection
Discounted combined plan options for other pests
Serves 45 states

TruGreen cost
$75 – $200

Free inspection
Can bundle with other pest treatments
Serves 48 states & D.C.
In addition to seasonal treatments, many mosquito control companies also offer one-time treatment service for $150 to $300+ depending on the property size, to treat an area prior to an event or party.

Multi-service companies often offer discounted package rates when you hire them for additional lawn care or pest services.
Additional services
Additional services to consider when hiring a mosquito control service include:
DIY vs. professional mosquito control
DIY mosquito control costs $60 to $150+ per treatment, depending on the type of insecticide you buy. While you may be able to treat the issue yourself, mosquito control companies get insecticide products at a reduced bulk rate, so the cost for professional treatment may be similar to your DIY cost.
Preventing mosquitos in your yard
While mosquito control service is a sure way to keep the mosquitos from using your yard as a breeding ground, mosquitoes can still enter your yard and home after treatment. Here are several ways you can help deter mosquitos from sticking around:
Get free estimates from mosquito control services near you.
Keep the lawn mowed short and the shrubbery trimmed.

Keep debris from building up in the gutters.

Eliminate any standing water. Leave buckets turned over. Check planters for puddles.

Use citronella tiki torches or candles.

Repair leaky faucets.

Maintain your swimming pool.

Change birdbath water at least once per week.
Mosquito control FAQs
What do mosquito control services do?
Mosquito control services assess the property to identify the specific areas where mosquitos are breeding. A trained technician may use one or several treatment methods, such as aerial spraying or dusting to kill mosquitos, eggs, and larvae, and using larvicides in any standing water that cannot be removed.
How long does mosquito treatment last?
Mosquito treatments last 3 to 4 weeks on average. The length of effectiveness depends on the infestation level and your local climate. Rain typically does not affect mosquito treatments as long as the treatment has time to dry. Treatment drying time ranges from 20 minutes to 1+ hours.
When is mosquito season, and what is the best time to do mosquito treatment?
Mosquito season runs from April to October in most areas. Southern states experience a longer mosquito season that typically runs from March to November. The best time to do mosquito treatment is in the early spring just before the mosquito season starts, so optimal timing depends on your local climate.
Do mosquito treatments kill other insects?
Yes, mosquito treatments use insecticides that kill a variety of insects, not just mosquitos. However, since mosquito treatments are typically applied only to specific areas, mosquito treatment may not completely resolve your problem if you are dealing with an infestation of a different insect.
Are mosquito yard treatments safe?
Most mosquito control products are safe for humans and pets when applied by a trained professional. These pesticides are typically applied only to targeted areas, in low concentrations, and they dry quickly. However, people with extreme chemical sensitivities may wish to stay away from the area during treatment.
Getting estimates from mosquito control services
Many mosquito control services offer a free inspection and estimate or charge a fee that they will waive if you hire them. Follow these guidelines when researching companies to help you choose the best mosquito control service near you:
Compare treatment plans and prices from at least 3 companies.

Look for mosquito control companies with excellent reviews on HomeGuide and Google.

Look for active members of the Pesticide Environmental Stewardship Program (PESP) offering integrated pest management plans.

Hire a licensed, bonded, and insured mosquito control service that has been in business for 5+ years.

Hire a company that offers a re-treat or money-back guarantee.

Ask about free inspections and estimates.

Read contracts carefully before signing.
Questions to ask
Here are some important questions to help you choose a mosquito control service:
How long have you been servicing this area?

Are you licensed and insured?

How are your technicians trained?

What treatment plan do you recommend for my yard, and why?

Do you use EPA-registered products, and are they safe for children and pets?

Do I need to be home when you treat the yard?

How should I prepare my yard for the treatment?

How long before I can go in the yard after you've sprayed?

Do you treat indoor pests as well?

What are my payment options?

How long will the treatment last?

Do you offer a guarantee?