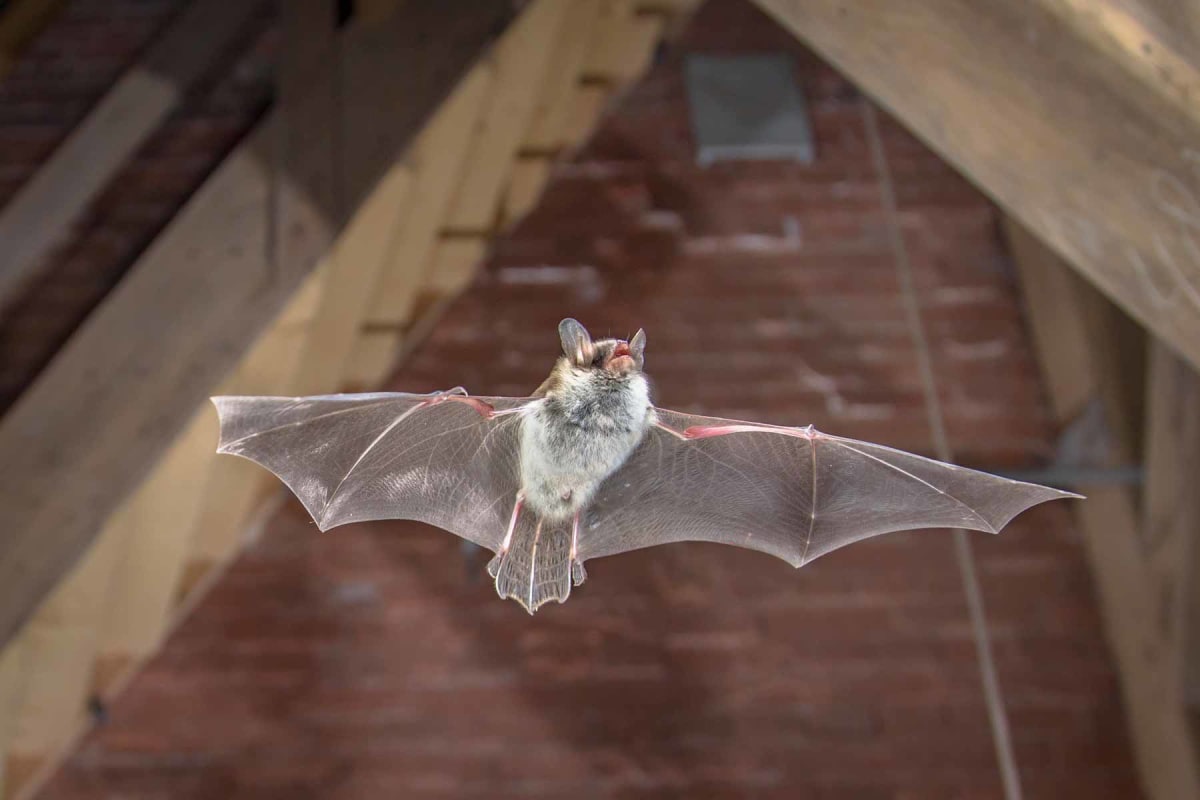 How much does bat removal cost?
How much does bat removal cost?
$250 – $600
average cost to remove bats
---
Get free estimates for your project or view our cost guide below:
$250 – $600
average cost to remove bats
---
Get free estimates for your project or view our cost guide below: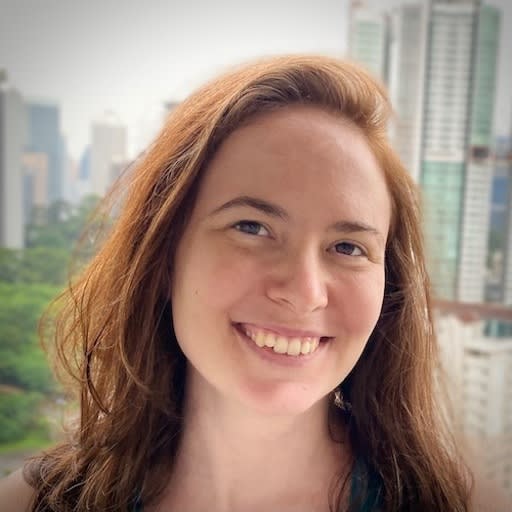 Fact-checked by
Tom Grupa
Bat removal cost
Bat removal costs average $250 to $600 for up to 5 bats and $600 to $1,500 for up to 50 bats. Bats in attic removal costs may require bat guano cleanup costing $500 to $5,000. Bat exclusion costs $100 to $400 per entry. A bat inspection costs $100 to $325.
Bat removal cost

| | |
| --- | --- |
| National average cost | $425 |
| Minimum cost | $100 |
| Maximum cost | $4,500 |
| Average range | $250 to $600 |
Cost data is from research and project costs reported by HomeGuide members.
Cost of bat removal by colony size
Prices of bat removal vary widely depending on the extent of the infestation and where they are inside your home.
Colony size
Removal cost
Details
Single bat removal from inside home living area
$100 – $250

No exclusion barriers installed
Minor cleanup only

Single bat removal from attic or outside vents
$250 – $400

Installing 1 exclusion barrier

Small colony (1 – 5 bats)
$400 – $600

Installing 1 exclusion barrier
Minor sealing & repairs
One day of cleanup

Medium colony (5 – 50 bats)
$600 – $1,500

Installing 1 – 2 exclusion barriers
Patching holes
Several days of cleanup

Large colony (50 – 200 bats)
$1,500 – $4,500

Installing 3+ exclusion barriers on a 2-story house
Patching holes
Sealing roof & chimney
One week of cleanup
Bat exclusion cost
Installing a bat-exclusion barrier costs $100 to $400 per entry on average, including the basic inspection. This price range only applies for smaller infestations where bats have only one entrance and haven't caused significant damage yet. One-way exit valves, tubes, and netting allow bats to exit but not return.
Bat exclusion is the most common and effective removal method that complies with most state laws. Extra costs apply for cleaning and repairs, if needed.
Additional sealing fees apply for a full exclusion:
Caulking the roof perimeter costs $3 to $10 per linear foot and is essential to seal all gaps between 1" to 2" wide where bats can get in.

Installing a new roof vent cover or gable screens costs $100 to $300 each.

A new chimney cap costs $200 to $850 to replace.
Bat infestation removal cost factors
Various factors like bats in an attic typically have higher infestation removal costs. Prices also depend on considerations like:
Inspection – An initial assessment by a bat-removal specialist costs $100 to $325, which credits toward the final bill after booking a removal. A free inspection is sometimes available for those living within their service area.

Colony size – A single bat removal from inside your living area costs less than removing a full colony, which takes more visits due to its complexity.

Number of entry points – When bats have entered the home from several points, each entrance requires sealing or installing an exclusion barrier at extra fees.

Location & accessibility – Extracting bats from hard-to-reach places, like attics or near roof vents on multi-story buildings, raises labor costs.

Service area – Most bat-removal businesses have flat rates for local jobs, but longer travel distances typically incur additional charges.

Disposal of dead bats – Dead bat removal prices are $100 to $200 minimum, depending on the body's accessibility and the cleanup required. Prices increase for removing a colony of dead bats.

Emergency service – Services during weekends, holidays, and after regular hours cost an extra $100 to $300 or up to double the standard minimum fees.
Bat guano removal and cleanup cost
Bat guano removal costs $500 to $5,000 on average for a full cleanup and disinfection of an attic up to 1,000 square feet. Prices vary according to the colony size and damages. Smaller infestations may not need this service. Most cleanups happen 1 to 2 weeks after all the bats have gone.
Severe cleanups may cost $7,000 to $9,000, especially for large infestations spread throughout multiple-story homes.

After an extensive attic cleanup, installing new insulation is often necessary since the crew must dispose of all insulation spoiled by bats.
Bat damage repair costs
Bats cause significant damage, and piles of bat droppings lead to structural damages over time. Hire a general contractor for repairing structural damages.
Other repair costs caused by bats may include:
Related services
Wildlife removal costs $200 to $600 on average to evict other kinds of animals, depending on where they're hiding and how many there are.
Common services include:
Groundhog removal costs $150 to $300. Any holes into your crawl space or basement make it vulnerable to groundhog infestations even after you remove bats.

Squirrel removal costs $300 to $600. Squirrels will store food in crawl spaces if you don't seal this area off after removing bats from under the house.

Raccoon removal costs $200 to $300. Raccoons like to build nests in dark and quiet places just like bats do, so plug up all possible entry holes to keep them out.
Bat removal FAQs
How do I know I have a bat infestation?
You'll know you have a bat infestation if you see these signs:
Unusual scratching and squeaking noises in the ceiling or walls

Bat droppings, also known as "guano," under eaves and overhangs

Milky urine stains on windows

Brown or black residues around entry points

Distinctive odors from urine and guano

Bat sightings at twilight
During what time of the year can you remove bats?
Late summer or early autumn is the best time of the year for bat removal. In Northeastern America, most bat species migrate to hibernation sites by early September. However, some species like bigger brown bats hibernate inside buildings.
You must typically wait until all baby bats can fly before evicting them since bats are an endangered species.
How long does bat remediation take?
Bat remediation takes 2 to 4 days on average for a 1-story home or up to 1 week for a 2-story home with a large colony of bats. The total time depends on the infestation severity, how steep the roof is, and high the ladders must go to install exclusion doors.
Allow extra time for sealing the roofline perimeter on an old home in need of roof repairs.
Are bats dangerous to humans?
While bats don't attack people, the diseases like rabies that they carry are dangerous. The droppings of bats also spread several types of viruses, respiratory diseases, and fungal infections.
Does homeowners insurance cover bat removal?
Homeowners insurance doesn't cover bat removal, which they consider as a maintenance expense. Some policies cover cleanup fees and repairs from bat-related damages, but that depends on the insurance type.
Who do I call for bat removal?
People to call for bat removal include:
Wildlife removal service

Environmental consultants
Getting estimates from bat removal services
Before signing up for a bat or wildlife removal service:
Get price lists from 3 people who've done this job for 5 years or more.

Check their reviews on Google and here on HomeGuide.

Verify their pest control or wildlife management license and liability insurance.

Beware of the lowest prices that result in poor-quality services.

Keep a copy of their terms of service, warranties, and the estimate.

Don't make a final payment until after the job is complete.
Questions to ask
Ask these questions before hiring a bat removal service:

How many years of experience do you have in removing bats?

What's your recommended method to remove them and prevent their return?

How do you inspect my property for bat colonies?

Do you ensure humane bat removal?

Will you guarantee that bats won't return for at least a year?

What timeline should I expect to completely evict this bat colony?

When can you start, or do you have to wait until after breeding season?

Can you provide references from past bat removal clients?

What are the potential risks involved in bat removal?

Do you offer cleanup services post-removal?

What do you do to seal potential entry points?

How do you protect my property during the removal process?

Are there any additional services included in the initial quote?