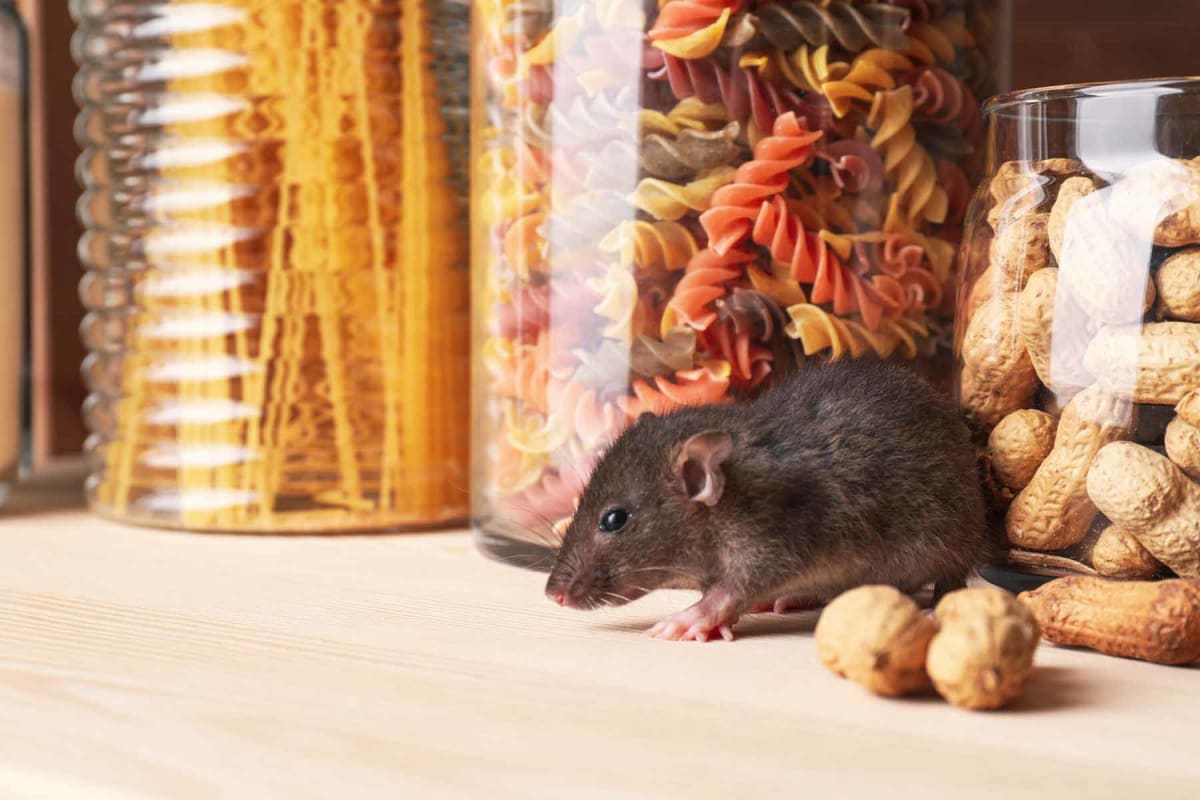 How much does a rat exterminator cost?
How much does a rat exterminator cost?
$150 – $600
average cost to exterminate rats
---
Get free estimates for your project or view our cost guide below:
$150 – $600
average cost to exterminate rats
---
Get free estimates for your project or view our cost guide below: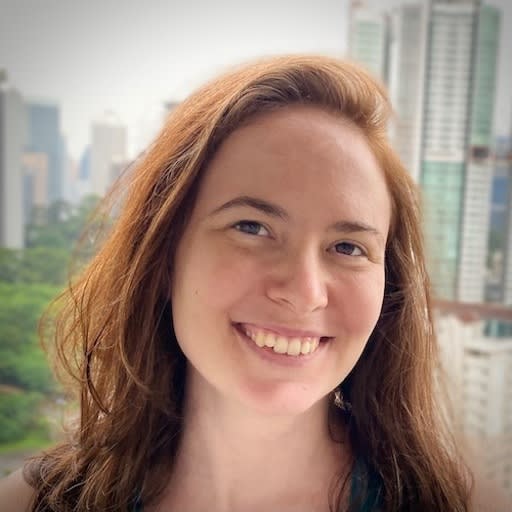 Edited by
Jennifer Carlson
Fact-checked by
Tom Grupa
Rat exterminator cost
A rat exterminator costs $150 to $600 on average, depending on the method, location, and infestation size. The cost to get rid of rats is $150 to $600 for using lethal traps, including monitoring. Rat extermination prices are $200 to $400 for installing and checking bait stations.
Average rat removal cost

| | |
| --- | --- |
| National average cost | $375 |
| Minimum cost | $90 |
| Maximum cost | $6,500 |
| Average range | $150 to $600 |
Cost data is from research and project costs reported by HomeGuide members.
Get free estimates from rat exterminators near you.
Cost to get rid of rats by method
Getting rid of rats with lethal traps is typically the cheapest method as well as the standard practice for sanitary purposes. The cost of rat extermination depends on the method:
Cost to get rid of rats by method

| Method | Average cost |
| --- | --- |
| Regular traps | $150 – $600 |
| Poison | $200 – $400 |
| Fumigation | $2,000 – $6,500 |
| Live trap & release | $50 – $80 per rat |
Regular lethal traps
Setting regular lethal rat traps costs $150 to $600 minimum for a professional to place them and return in 2 to 3 days to remove the dead rats. Fees increase for more than ten traps. Snap and jaw traps are the most common and kill rats quickly.
For DIY trapping, these are the different lethal trap types:
Standard snap traps cost $1.50 to $3.00 each and are the cheapest type. However, they are difficult to set without harming fingers and toes, and children or pets can trip on them.

Jaw traps cost $4.50 to $9.00 each and are reusable and have a more sophisticated design than snap traps. However, they suffocate rats slowly and require careful handling.

Glue traps cost $3.00 to $15.00 and make it easy to find dead rats, but they are single-use only and are the least humane.

Electronic traps cost $30 to $75 each for a quick and humane kill that most kids and pets won't be able to tamper with.
Poison
Rat extermination using poisoned bait stations costs $200 to $400 if placed by a professional or $15 to $30 per bait station if you buy them yourself. However, many exterminators don't use poison due to the risk of pets accidentally ingesting it.
Another setback is that poisoned rats typically die in hard-to-find locations, which can spread diseases in your home.
Fumigation
Rat fumigation costs $1.50 to $4.00 per square foot or $2,000 to $6,500 for a 2,000-square-foot house. Fumigating is a last-resort treatment for severe infestations that involves sealing the home with a tent and introducing poison gas. Residents must leave for 24 to 72 hours to ensure their safety.
Fumigation isn't ideal unless all other methods have failed.

Temporary evacuation lasts 3 to 5 days for larger homes.

This method is highly effective for infestations that overrun a whole building.

Removes multiple rat colonies at once.
Live trap & release
Live rat traps cost $50 to $80 per rat for humane trapping and relocation. This fee is in addition to the standard inspection fee and covers transportation costs. Rat trap prices are $10 to $30 each for DIY trapping.
While live trapping is the most humane method that causes no harm to rats, this method isn't advisable or legal in all states. In places where the rat population is low, however, authorities strongly encourage relocation.
Rat exterminator prices by infestation size
Rat exterminator prices vary according to the size of the rat colony. A small rat infestation may only take 2 to 3 visits to set a few traps and seal one main entry hole.
Mid-sized and large rat colonies cost more because they involve repairing damage as well as several months of monitoring.
Rat exterminator prices by infestation size
Infestation size
Average total cost
Details
Small
$200 – $500

Sealing one entrance
Minimal cleaning

Medium
$500 – $1,500

3 – 4 service visits
Sealing multiple entry points

Large
$1,500 – $8,000

Trapping
Sealing the building
Fumigation
Cleanup & repairs
Rat removal cost factors
Rat removal costs fluctuate according to these primary factors:
Inspection – Exterminators charge $90 to $150 for a call-out and inspection fee to determine the scope of the infestation. Some companies charge an annual fee for an ongoing pest maintenance plan to prevent infestations.

Infestation location – The cost varies by the accessibility or complexity of reaching the infested areas. For example, removing rats in an attic costs more than removing them from a shed.

Home size & age – Older and larger houses often have more entry points for rats, which means more comprehensive sealing efforts.

Building material – Wooden buildings typically require more sealing work compared to concrete buildings since rats can gnaw through wood.

Geographic location – The local market and the prevalence of rats in the area causes prices to vary. Lower prices are available in areas with more pest control companies.

Exterior texture – If the property's brick or wood exterior allows easy climbing for rats, then additional efforts are required to treat upper levels of the house.

Emergency calls – Urgent responses to infestations cost an extra $100 to $200 for weekend, holiday, and after-hours service.

Dead rat removal – The process of removing dead rats from within walls costs more due to drywall repair and odor control.

Service frequency – Prices differ based on whether the service is a one-time visit or entails regular maintenance.

Exclusion measures – Post-removal steps to prevent re-infestation, like installing exclusion doors and sealants, will increase the overall cost.

Sanitizing – Rats carry numerous diseases, and the need for specific disinfection measures with safety gear will raise the cost.
Damage repair
Rats create many different kinds of home damage that are expensive to repair:
Get free estimates from rat exterminators near you.
Rat extermination FAQs
Are rat exterminators worth it?
Rat exterminators are worth it for effective and safe eradication methods. Plus, a professional gives advice on preventing another infestation by showing you where the rats entered the home and sealing these places. Rat extermination is essential to stop disease from spreading.
When do I call an exterminator for rats?
You should call a rat exterminator when you notice:
Gnawed holes in walls or fences

Chewed objects

Pawprints outside

Scratching sounds in the walls, attic, basement, or crawlspace

Unusual and distinct odors

Droppings or holes up to 2" wide in baseboards or door frames

Smudge marks on walls from body oils
How do exterminators get rid of rats?
Rodent exterminators get rid of rats through traps, poison, repellents, sealing off entry points, and ongoing inspections. While trapping effectively handles individual rats, poisoning requires time. The efficiency of these methods differs based on the situation.
How long does it take to get rid of rats?
Getting rid of rats takes a few days with traps or up to a week with rat poison, depending on the infestation size. Rats resist change and prefer consistent food and water sources, making baiting and exclusion challenging. Larger rat infestations take more than a month to eradicate.
How do I prepare for rat extermination?
Prepare for rat extermination by de-cluttering your home, sealing off entry points, and eliminating food and water sources that might lure pests. Other key preparation steps include:
Storing food in sealed containers

Keeping all your pets away during the process

Patching wall holes

Clearing under-sink and fridge-top areas

Avoiding pesticide use before professional treatment
Can you get rid of rats permanently?
You can get rid of rats permanently by:
Sealing up all holes and cracks 1" wide or larger

Eliminating potential food and water sources

Installing one-way exclusion doors over vents

Reducing potential habitats around the home exterior where they can hide
Getting estimates from rat exterminators
Before calling a rat exterminator near you, be sure to:
Obtain price lists from 3 professionals with at least 5 years of experience.

Review their ratings and comments on platforms like Google and HomeGuide.

Confirm their pest control or wildlife certification, as well as liability insurance.

Avoid unusually low pricing as it may indicate subpar services.

Secure a copy of their service agreements, warranties, and cost estimates.

Withhold the final payment until the job is complete.
Questions to ask
Ask potential rat exterminators the following questions before hiring:
What is your level of experience in rat removal?

Can you elaborate on your rat removal process?

How do you ensure they do not return?

Do you use poisons, traps, or other methods for rat removal?

What do local regulations say about releasing trapped rats?

Do you provide any guarantees or warranties for your service?

Are you able to share your pricing options for removing rats?

What is the typical timeline for eliminating a rat infestation?

When are you available to start, and how frequently will you check the traps?

Can you provide references from previous clients?

What potential risks come with the rat removal process?

Do you offer post-removal cleanup services?

What solutions do you offer to seal off entry points?

How will you safeguard my property during the removal process?

Are there any extra services included in the fee?

Do you offer a free initial inspection?

Will my family and pets need to evacuate during the treatment? If not, what precautions should we take?

Do you also handle other pests like mice or insects? If so, what are the charges?