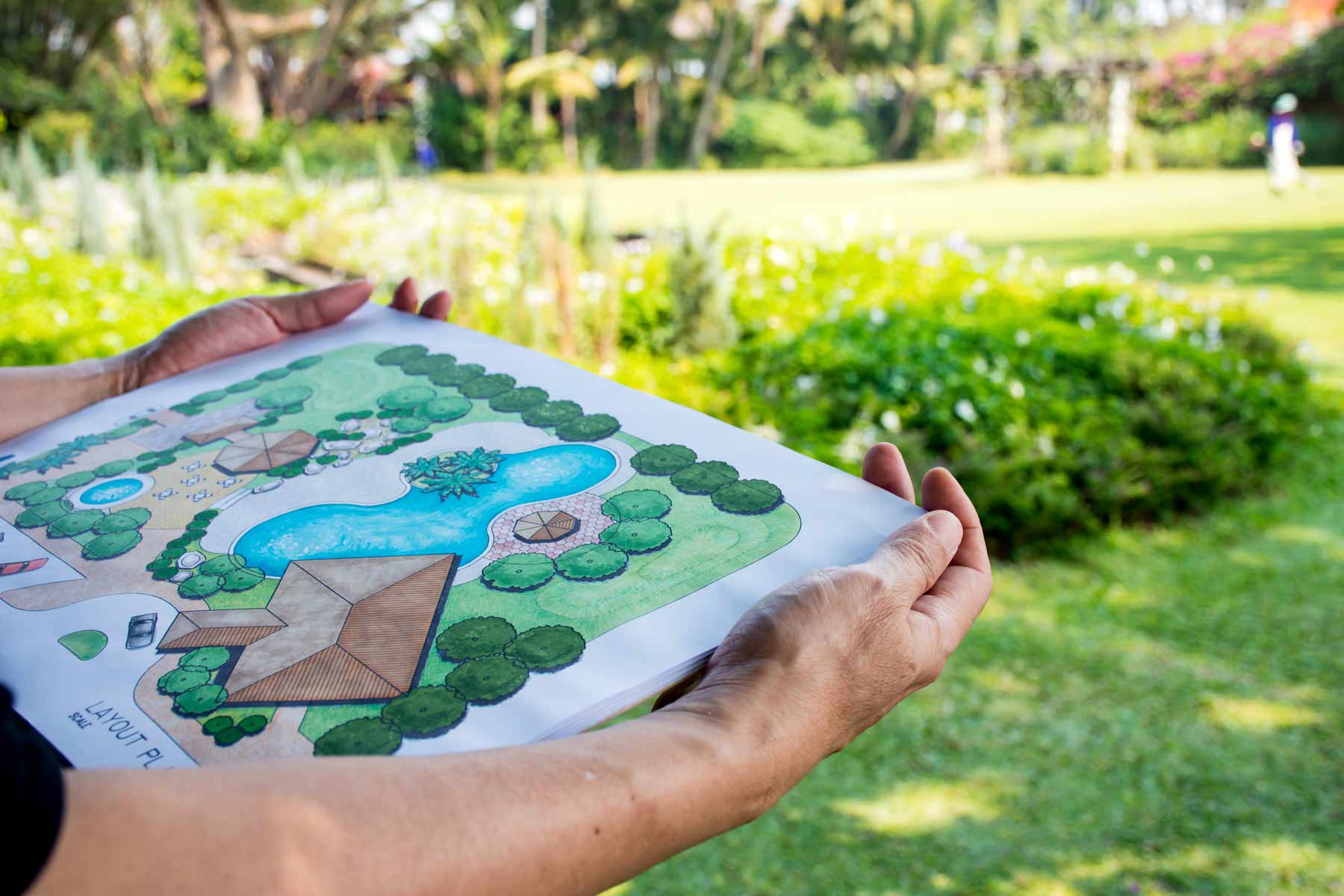 How much does landscape design cost?
How much does landscape design cost?
$50 – $150
average hourly rates
$700 – $3,000
average total cost to hire
---
Get free estimates for your project or view our cost guide below:
$50 – $150
average hourly rates
$700 – $3,000
average total cost to hire
---
Get free estimates for your project or view our cost guide below: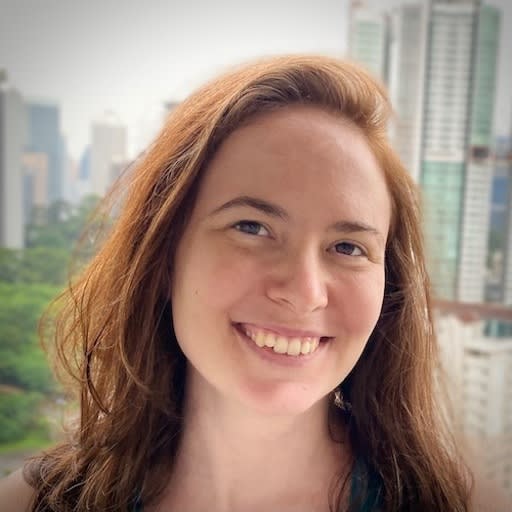 Fact-checked by
Tom Grupa
Landscape design cost
Landscape design plans cost $700 to $3,000. The cost to hire a landscape designer is $50 to $150 hourly. A small backyard garden design costs $300 to $600. A landscape design consultation fee is $100 to $200. The cost of landscape design depends on the size, location, and complexity.
Average cost of landscape design

| | |
| --- | --- |
| National average cost | $1,850 |
| Minimum cost | $300 |
| Maximum cost | $9,000 |
| Average range | $700 to $3,000 |
Cost data is from research and project costs reported by HomeGuide members.
Average cost to hire a landscape designer
The following table shows the average cost to hire a landscape designer:
Cost to hire a landscape designer

| Fee type | Average cost |
| --- | --- |
| Initial consultation | $100 – $200 |
| Hourly rate | $50 – $150 |
| Percentage | 10% – 20% |
| Fixed fee – small project design | $300 – $600 |
| Fixed fee – medium project design | $700 – $3,000 |
| Fixed fee – large project design | $3,500 – $9,000 |
Costs of hiring a landscape designer depend on if they:
Only create conceptual designs

Design and consult with contractors

Offer design and installation services by the same company
Landscape designer consultation hourly rates
Landscape designer hourly rates are $50 to $150 on average, depending on their experience, certifications, and skill level. Initial consultation fees are $100 to $200 on average and typically include the first hour. Hourly fees apply for extra site visits and plan revisions.
Landscape designer cost per hour

| Designer types | Average hourly rate |
| --- | --- |
| Freelance designer | $50 – $100 |
| Designer at design-and-build landscaping firm | $70 – $150 |
Landscape designer fees as a percentage of project
Landscape designer fees are 10% to 20% of the total project cost if they have the qualifications to inspect construction sites. Landscape architects are more likely to charge percentage fees because they are liable if plans violate building codes.
Landscape design plan cost
Landscape design plans cost $700 to $3,000 on average or up to $9,000 for extra-large and high-end designs. Extra hourly fees typically apply for revising work and making plans with 3D-modeling software.
Landscape design cost by plan type

| Project type / size / complexity | Average cost for |
| --- | --- |
| Minimum / small size / basic design | $300 – $600 |
| Average / medium size / minimal hardscaping | $700 – $3,000 |
| High-end / large size / complex with extra features | $3,500 – $9,000 |
Garden design cost
Landscape garden design costs $200 to $600 for a consultation, plant list, and basic sketches from a nursery horticulturist. These fees include designing gardens from 600 to 1,000 square feet, without installation. Hourly fees apply for more than 2 hours of design work on-site.
Plant-nursery specialists give specific advice for garden types like:
Asian or Oriental designs include bamboo elements, Zen garden layouts, artistic rock or sand beds, arched wooden bridges, and natural stone sculptures.

Fruit or vegetable gardens provide fresh and seasonal produce.

Butterfly gardens have flowering plants the feed and attract butterflies, a water source, and butterfly houses or shelters.
Landscape design features & prices
The cost of landscape design depends on the following factors:
Project size – Large properties take longer to measure and design.

Labor – The experience, credentials, and skill level of the designer affect the labor rates. Higher labor rates typically apply for metropolitan areas.

Design plan types – Different fees apply for making 2D, 3D, hand-drawn plans, or videos made in computer-aided design programs.

Revisions – Designers charge various hourly rates for altering plans.

Landscape style – Authentic Japanese or English gardens take in-depth knowledges, skills, and planning. Simple designs and basic plans are cheapest.

Environmental designs – Xeriscaping costs $5 to $20 per square foot installed and eliminates or reduces the need for irrigation in dry climates.

Wildlife gardens – Natural habitat gardens cost less to maintain and install since they have bigger native plants to create homes for birds and animals.

City building codes – Fees increase for projects on historical properties or in communities with strict design regulations.

Hardscape features – Installation and design costs increase for including a patio, water feature, firepit, or retaining walls.

Plant types – Low-maintenance soft-scaping costs less to maintain over time. Installing lots of flowers requires more watering and irrigation systems.

Complexity – Designs cost more for creating detailed layouts and working around existing garden features.

Topography – Plans take longer to prepare for sloped land, hard-to-access properties, and sites with obstacles or environmental concerns.

Current landscaping – Existing landscaping features and excessive weeds may need removing first, adding to the total project cost.

Drainage – An exterior drainage system costs $1,000 to $4,000 on average for diverting backyard surface water.

Soil testing – A soil test costs $10 to $500 on average for a soil profile and composition test.

Permits – General landscaping permits cost $45 to $200 minimum for projects more than 2,500 square feet or land by the public right-of-way.

Plan reviews – Designs that change yard drainage, electrical work, and extensive hardscaping may need an architect or engineer's approval.

Design & build firms vs. design only – Landscaping companies who build their designs typically deduct fees for making plans from the total installation price.

Travel time – Designers charge hourly for driving outside their standard service area.
Hardscape features and prices
Hardscape features and prices include:
The cost to build a pond is $2,900 to $15,600.

Fence installation costs $13 to $25 per linear foot.

A retaining wall costs $40 to $300 per linear foot.

The cost to build a pool is $1,800 to $5,000 for aboveground types or $28,000 to $55,000 for in-ground models.

Hot tub installation costs $4,000 to $15,000.

The cost to build a deck is $15 to $30 per square foot.

A concrete patio costs $4 to $12 per square foot installed.

A concrete slab costs $4 to $8 per square foot installed.

Landscape curbing costs $5 to $18 per linear foot.

A water fountain costs $1,500 to $8,800 installed.

A raised garden bed costs $20 to $65 per square foot installed with plants.

A rain garden costs $5 to $15 per square foot and controls stormwater runoff.

Landscaping lighting costs $80 to $300 per fixture.

A pergola costs $10 to $65 per square foot on average.

A gazebo costs $30 to$100 per square foot on average.

A basic outdoor kitchen costs $5,000 to $15,000.

A fire pit costs $325 to $2,000 on average.
Softscape planting costs
Softscape planting costs include:
Landscape designer vs. architect cost
A landscape architect costs $100 to $250 per hour minimum and must have a degree. A landscape designer costs less, has fewer credentials, and typically works on smaller residential projects.
Landscape designer vs. architect cost
Factor
Landscape designer
Landscape architect
Hourly rates
$50 – $150
$100 – $250
Training

No licensing requirements in many states
General gardening & landscaping experience

College degree
State licenses
Expertise in soil types, botany, long-term-planting strategies, design organization, & horticulture

Project types

Small to medium residential
Single-family residences

Large residential
Multi-family residences
Commercial properties
City buildings
Office complexesPublic parks

Job description

Creates conceptual designs
Ideal for small projects that don't need permits
Designs only, or works with a design-and-build firm, garden center, or nursery
May have to consult an engineer or architect for complex hardscaping jobs

Makes highly detailed construction plans with exact dimensions
Ideal for large jobs that require city approval & permits
Works independently, for the city, or for large building firms
Planning only, or full-service design & build management
Collaborates with other professionals

Specialty

AestheticsPlant choice
General topography

Complex technical knowledge
Structural designHardscaping
Drainage systems
Grading & elevation changes
Landscape designer FAQs
What does a landscape designer do?
A landscape designer's work includes:
On-site consultations to discuss yard options

Maximizing the budget to fit the client's needs

Creating conceptual landscape plans

Calculating total landscaping-project estimates

Revising plans after the client sees the first renderings

Offering ongoing advice during construction
When should I hire a landscape designer?
Hire a landscape designer when:
You want a complex garden project with a special plant scheme.

The home needs more curb appeal to sell.

You have no design or landscaping experience.

The new home you've moved into has a yard that doesn't suit your needs.

You have lots of new yard ideas but don't know which ones will work.

Selecting the right plants is key in water-restricted climates.
Is a landscape designer worth it?
A landscape designer is worth it for big yards with complex layouts. Designers make custom 2D or 3D plans and recommend the best plants and building materials. The cost isn't worth it for small lawns or minimal plans.
Other benefits include:
Plans that increase the home's value and boost curb appeal

Less yard maintenance with a practical, local-climate friendly design

Preventing expensive DIY landscaping mistakes
Getting estimates from residential landscape designers
Before hiring a landscaper designer near you, be sure to:
Compare multiple design quotes from companies with 5+ years of experience.

Check if the state requires designers to have licenses like:

Horticulture professional services license

Landscape contractor license

Home improvement contractor license

See if they have certification from the NALP, the APLD, or local landscaping and construction associations.

Verify that they have a business license, insurance, and surety bonds.

Read their reviews on HomeGuide and Google.

Request an itemized estimate and contract upfront.

Beware of the cheapest bids that often yield low-quality results.

Don't give a full payment until after the job is complete.
Questions to ask
How long have you been designing landscapes?

Do you offer free consultations for new clients?

Have you done more hardscaping work or plant and garden work?

Do you offer designs only, or does your firm also build and maintain landscapes?

How long will it take to produce designs, and how do you charge for revisions?

Can I see your portfolio and a list of references?

Does the city building department need to approve these designs?

If you design and build, will you pull any required permits?

How much is a consultation to pick out plants and discuss options?

Will you make a 3D digital design or scaled drawings?

Which features of this design are the most expensive and why?

How long will construction take?

Can you make a design that minimizes yard maintenance?

Do you work with subcontractors?

How long will it take for the new plants to grow?

Do you offer any installation guarantees or warranties?

What's your payment schedule, and do you offer payment plans?