How much do hedges cost to plant?
How much do hedges cost to plant?
$10 – $45
cost per linear foot
$500 – $1,250
50 linear feet (1' – 3' tall)
$750 – $2,250
50 linear feet (4' – 6' tall)
---
Get free estimates for your project or view our cost guide below:
$10 – $45
cost per linear foot
$500 – $1,250
50 linear feet (1' – 3' tall)
$750 – $2,250
50 linear feet (4' – 6' tall)
---
Get free estimates for your project or view our cost guide below: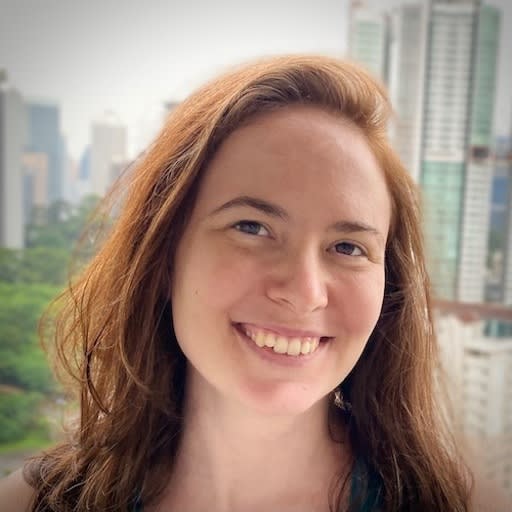 Fact-checked by
Tom Grupa
Hedges cost
Hedges cost $10 to $45 per linear foot installed or $500 to $2,250 on average per 50 linear feet. Privacy hedges cost $15 to $45 per linear foot for 4- to 6-feet-tall hedges. Hedge planting costs $10 to $25 per linear foot for hedges 1 to 3 feet tall.
Hedges cost per foot

| Linear feet | Cost to plant 1' – 3' tall hedges | Cost to plant 4' – 6' tall hedges |
| --- | --- | --- |
| 5' | $50 – $125 | $75 – $225 |
| 10' | $100 – $250 | $150 – $450 |
| 25' | $250 – $625 | $375 – $1,125 |
| 50' | $500 – $1,250 | $750 – $2,250 |
| 100' | $1,000 – $2,500 | $1,500 – $4,500 |
| 250' | $2,500 – $6,250 | $3,750 – $11,250 |
Average cost to install privacy hedges
The following table shows the average cost to install 50 feet of hedges.
Average cost to install privacy hedges

| | |
| --- | --- |
| National average cost | $1,000 |
| Minimum cost | $500 |
| Maximum cost | $2,250 |
| Average range | $750 to $1,250 |
*Cost data is from research and project costs reported by HomeGuide members.
Hedge planting cost factors
Hedge planting cost factors include:
Plant size – The taller and wider the bush, the higher the material and labor costs will be.

Shrub type – Prices vary according to the supply and demand of each species.

Plant discounts – Landscapers typically buy more plants at wholesale prices.

Hedge length – A longer privacy hedge requires more plants.

Labor costs – Landscapers charge $50 to $100 per hour.

Difficult soil or access – Planting hedges in compacted soil or on steep slopes increases installation costs.

Existing plant removal – Shrub and bush removal costs $25 to $150 per bush.

Delivery fee – Some companies charge a $100 to $250 delivery fee or a percentage of the plant cost.

Planting method – Different labor fees apply for a crew with shovels, a skid steer, or other heavy equipment to create planting holes or trenches.

Soil amendments – Adding compost and fertilizer during planting ensures healthy root establishment but costs more.

Mulch – A layer of mulch costs $15 to $65 per yard on average and keeps soil moist for newly planted hedges.

Equipment rental – A single-person auger rental costs $60 to $100 per day to make holes for DIY hedge planting.

Maintenance – Shrub and bush trimming costs $5 to $20 per bush.

Irrigation – A drip irrigation system costs $1.50 to $4.50 per square foot on average.

Permits – Some cities require permits for hedges above a certain height.

Warranty – Hedge installation costs may be higher from companies that offer warranties.
Privacy bushes and shrubs cost
Privacy bushes and shrubs cost $750 to $2,250 when planted together to create a hedge 50' long and 4' to 6' tall. Most privacy shrubs are typically 6' to 8' tall, the same height as a privacy hedge-tree fence.
In comparison, landscapers charge $25 to $85 per shrub, including labor for planting shrubs up to 4' tall when they aren't privacy barriers.
Hedges vs. fence cost
Hedge installation costs $10 to $45 per linear foot, depending on the plant type and size. In comparison, installing a new fence costs $5 to $25 per linear foot on average according to the choice of materials.
Privacy fence vs. hedges
Hedge
Fence

Minimum width of 2 feet
Completion delayed by grow-time
Regular maintenance
Noise reduction
Shelters wildlife
Natural appearance

Minimum width of 4 inches
Instant privacy
Less maintenance
Very little noise reduction
May hinder migrating wildlife in rural areas
Manufactured appearance
Popular privacy fences include:
Cost of planting privacy trees
The cost to plant privacy trees is $150 to $600 per tree on average or $750 to $3,000 for 5 trees 6' to 7' tall. Typical hedge-tree varieties include arborvitae, Leyland cypress, and spruce.
Hedge planting FAQs
How much does Instant Hedge cost?
InstantHedge costs $1,000 to $1,600 per 10 linear feet. These fully-grown hedges come in sizes from 3' to 6' tall and arrive in biodegradable boxes. Homeowners get the finished look of privacy hedges that normally take years to grow in only one day.
What plants are best for hedges?
Plants that are best for hedges should be fast-growing and have dense evergreen foliage to ensure privacy throughout the year.
Popular hedge plants include:
Arborvitae

Laurel

Camelia

Hawthorn

Holly

Barberry

Boxwood

Yew

Privet
When can you plant hedges?
Fall is the best time to plant most hedges because the roots have time to establish themselves over the winter. You can also plant hedges in early spring to avoid the hot summer temperatures that shock new transplants.
How far apart should hedges be planted?
You should plant hedges 1 to 2 feet apart to grow a 3- to 4-foot-tall barrier. Plant hedges 2 to 4 feet apart when growing a barrier 6 to 8 feet tall. A nursery or landscaper will give spacing recommendations specifically for each plant type.
How long does it take for a hedge to grow?
It takes 3 to 5 years for a hedge to grow to its desired height and thickness depending on the plant variety and distance between bushes. Regular watering and fertilizing speed up healthy growth.
What is the fastest growing hedge for privacy?
The fastest growing hedges for privacy are Leyland Cypress (Leylandii) and Cherry Laurel. These evergreen hedges grow 3 to 5 feet per year with dense foliage for an effective visual barrier.
Other varieties of fast-growing hedges include:
Thuja Green Giant

Cryptomeria Radicans

Wax Myrtle
Getting hedge planting estimates from landscapers
Before hiring a hedge planting service near you, be sure to:
Compare detailed quotes from three companies.

Only work with licensed, insured, and bonded businesses.

Look at customer reviews on Google and HomeGuide.

Choose companies with a 5+ year business history.

Ask if they have arborist, horticulturist, or landscape-design certifications.

Beware of low bids that signal low-quality service.

Request signed copies of the contract and warranty.

Wait until the hedge planting is complete to give the full payment.
Questions to ask
What's your experience in hedge planting?

Do you charge extra for onsite estimates?

What type of bushes would grow best in my yard, and how many will I need?

How wide will the shrubs grow?

Where do you buy the plants, and is that a certified nursery?

How fast will my hedge fill in?

What are my options for plant sizes, and what are the price differences?

Can I change the plant spacing to make the hedge fill in faster?

How many people are in your work crew, and how experienced are they?

Will you be using any heavy equipment?

How long will this project take?

Should I do anything to prepare the area?

How often will my hedge need trimming, and do you have trimming services?

Do you fertilize shrubs during planting?

Are you planting in new topsoil or using the original soil?

Will you mulch after hedge planting?

How should I care for my hedge?

Do I need to get a new plant permit to lessen watering restrictions?

Can you install irrigation during my hedge installation?

Do you offer a warranty?