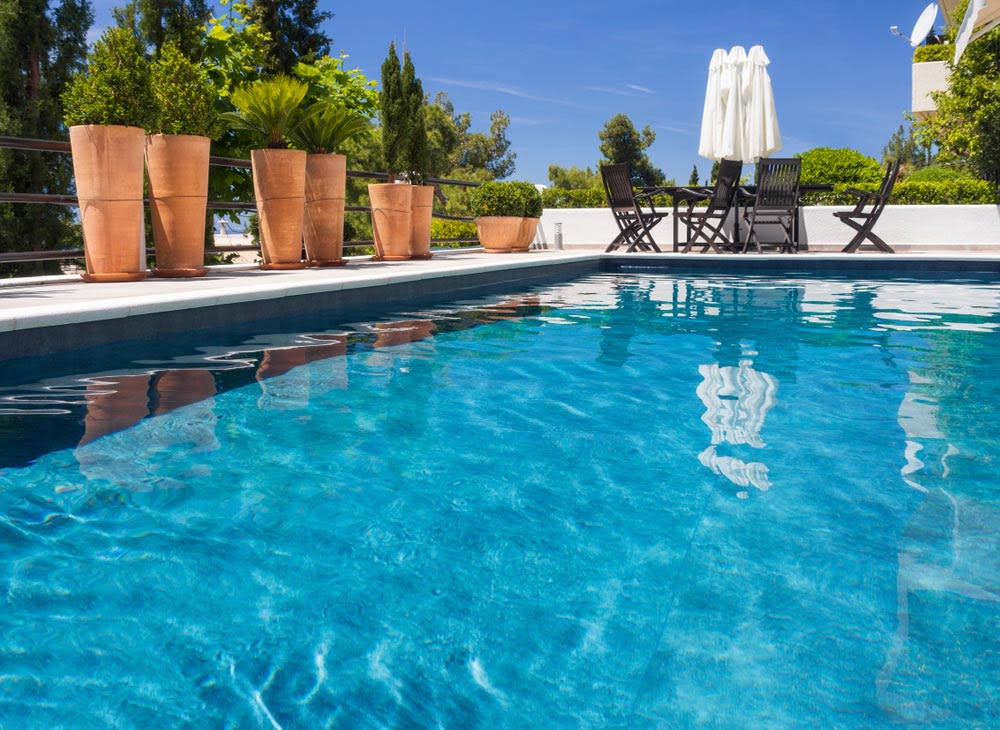 How Much Does A Fiberglass Pool Cost To Install?
How Much Does A Fiberglass Pool Cost To Install?
$23,000 – $60,000
average cost installed ($117 Per SF)
---
Get free estimates for your project or view our cost guide below:
$23,000 – $60,000
average cost installed ($117 Per SF)
---
Get free estimates for your project or view our cost guide below: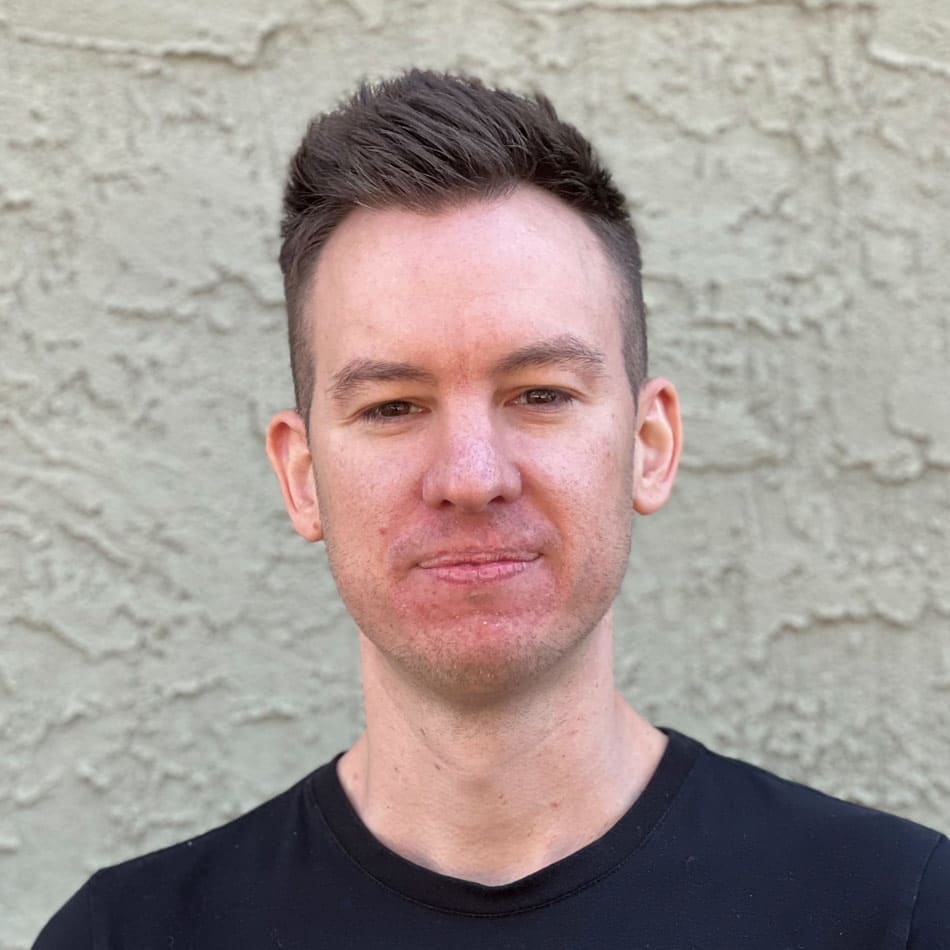 Fiberglass Pool Cost
The average cost to install a fiberglass swimming pool is $46,000 with most homeowners spending between $23,000 for a 10' x 20' to $60,000 for a 16' x 32' pool. The additional cost of pool ownership for basic maintenance, increased utilities, and repairs add close to $375 per year.
Custom upgrades like decking, slides, lighting, covers, or a hot tub add $2,000 to $10,000 to your pool project cost.

Your overall price will mostly depend on the size and location of your pool.
Fiberglass Pool Cost

National

Average Cost
$46,000
Minimum Cost
$18,700
Maximum Cost
$93,600
Average Range

$23,400

to

$59,900
When comparing inground pool costs, fiberglass is the most cost-effective type of built-in pool with the lowest initial setup prices, and the least yearly pool maintenance costs compared to a concrete or vinyl liner pool.
Fiberglass pools last 25+ years, are much easier to clean, require less maintenance of pH levels, and the smooth surface is resistant to algae.
Fiberglass Inground Pool Prices Installed
Fiberglass inground pool prices range from $23,400 to install a 10' x 20', all the way up to $93,600 for a 20' x 40'. The average size fiberglass pool is 16' x 32' and costs $59,900 on average to install.
Fiberglass Pool Sizes and Cost

| Pool Size | Average Cost |
| --- | --- |
| 10' x 20' | $23,400 |
| 15' x 30' | $52,600 |
| 16' x 32' | $59,900 |
| 16' x 40' | $74,800 |
| 18' x 43' | $90,500 |
| 20' x 40' | $93,600 |
Fiberglass Pool Installation Costs
There are a few different fiberglass pool packages to choose from, with the most expensive being a turn-key fiberglass pool installation costing $45,000 to $85,000. As you go lower in price, you'll have to do more of the installation work involved yourself, but you can get a DIY or self-install package for as little as $12,000.
Fiberglass Pool Installation Cost
Package
Average Cost
Features
DIY or Self-Install
$12,000 to $30,000
The fiberglass pool shell and kit is shipped and delivered.
Assisted Pool Installation
(Dig, Set, Fill)
$20,000 to $45,000
Permits are taken care of, the hole is dug, the shell is installed, backfill is packed around it, and it's filled with water.
Standard Pool Installation
$30,000 to $65,000
As well as the steps above, you get decking, pool cleaning, and grading.
Turn-Key Pool Installation
$45,000 to $85,000
This includes a pool enclosure or fence and electrical work.
You can choose the level of service you want and pay a higher pool installation cost at each level. Labor costs for fiberglass pool installation account for about 25% of the price.
DIY or Self-Install
DIY fiberglass pool kits cost $18,000 on average, and you could save about 25% by installing your fiberglass inground pool yourself. However, this is only the base price, and you need to keep in mind the time involved and additional costs.
DIY Fiberglass Pool Cost

| Item | Average Cost |
| --- | --- |
| Fiberglass Pool Shell | $9,000 – $24,000 |
| Equipment Rental | $1,800 – $2,500 |
| Crane | $400 – $800 |
| Water (Trucked In) | $700 – $1,200 |
| Backfill Material | $1,000 – $2,000 |
| Plumbing | $300 – $600 |
| Pool Equipment | $700 – $1,200 |
Fiberglass Pool Shell Prices
The average cost of a fiberglass pool shell is $13,000 for a 14' x 28' pool but can range from $9,000 to $24,000 depending on the size, and delivery costs between $600 and $2,500.
Fiberglass Pool Shell Prices

| Shell Size | Average Prices |
| --- | --- |
| Small – 27' or less | $9,000 – $13,000 |
| Medium – 28' to 34' | $12,000 – $16,000 |
| Large – 35' or more | $16,000 – $24,000 |
After the cost for the fiberglass shell, you'll need to pay for the excavated hole it will be dropped into, along with your backfill, plumbing fittings and pipes, and pool pump.
This cost also covers the depth of the pool at an average of 5.5' to 6.5' deep, but doesn't account for any of the additional aspects most homeowners enjoy adding to their inground pools, such as decking and lighting. Don't forget the cost of filling the pool with water as well.
Add-Ons For Fiberglass Swimming Pools
Add-Ons are widely available from most pool and online stores, as well as from the pool installation company.
Add-Ons For Fiberglass Swimming Pools
Add-On
Average Cost
Slide
$100 – $2,300
Diving Board
(surface mounted)
$300 – $800
Handrails and Ladders
$100 – $500 (handrails)
$130 (ladders)
Stairs
$1,400 – $1,900
Mosaic Tile
$4.50 – $8.00 per square foot
Security Pool Cover (manual)
$1,000 – $6,000
Automatic pool cover cost
$8,000 – $20,000
Surface Colors
$50 – $100 per gallon
(gelcoat paint; covers about 300 square feet)
Lighting
$700 – $1,800
Fountain or Waterfall
$2,000 – $8,800
Hot Tub or Spa
$2,000 – $4,000 (entry level)
$5,000 – $8,000 (medium quality)
$9,000 – $12,000 (high end)
$13,000 – $20,000 (premium)
Automatic Vacuum System
$85 – $850
Retaining Wall
$2,450 – $6,650
(also helps level the yard)
Salt Chlorine Generator
$500 – $950
Fiberglass Pool Costs Vs. Other Pool Types
Your fiberglass pool will be about 10% cheaper than a concrete or gunite pool but about 20% more expensive than a vinyl pool. However, over ten years of upkeep costs, fiberglass is the clear winner, costing 50% less to maintain than a vinyl pool and 75% less than a concrete pool.
Inground Pool Costs

| Material | Cost To Install | Yearly Maintenance | Lasts |
| --- | --- | --- | --- |
| Fiberglass | $18,000 – $65,000 | $375+ | 25+ years |
| Concrete | $29,000 – $60,000 | $2,750+ | 50+ years |
| Vinyl | $25,000 – $45,000 | $1,325+ | Replace liner every 10 years |
Vinyl Liner Inground Pools
Vinyl inground pools cost $25,000 to $45,000, and are available in a range of designs and styles. However, the yearly maintenance is about $1,325 and the liner will need replacing every 10 years.
A new pool liner costs $3,000+ to install or replace.
Concrete or Gunite Inground Pools
Concrete pools cost $29,000 and $60,000 but typically need to be replastered every 8 to 12 years for $6,000 to $10,000.
Concrete pools require high chemical use and acid-washing.

The 10-year cost of ownership to maintain a concrete pool averages $27,500.
Above Ground Pools
The average cost of an above ground swimming pool kit is $2,000 to $5,000 depending on the brand, size, and quality of the pool. Hiring a professional to install the kit adds $1,000 to $3,000. The average above ground pool will only last for 7 to 15 years before needing to be replaced, whereas the liner will likely need to be replaced every 6 years.
Fiberglass Pools Pros and Cons
Fiberglass pools present many benefits compared to other pool materials.
Advantages of Fiberglass Pools
Fiberglass pools are low maintenance and around 20% cheaper than concrete pools.

Fiberglass shells can be designed and created in any shape or size you want.

The fiberglass shell comes delivered as a single unit that will be dropped into place.

The time from ordering to swimming is much shorter than that of a traditional pool installation. In some cases, this could be less than a week, including digging out the ground and the electrical work.

Because of the gel coat finish, not only will it last until your kids have left the house, but it needs almost zero maintenance, looks lovely, and has a really smooth surface. You'll never need to replace a liner or resurface it. It's also the best type to stand up to dogs' nails.

The smooth surface is super resistant to algae and requires low maintenance of pH levels. It's also smooth underfoot rather than abrasive.

You can use fiberglass pools with salt-purification systems to create a saltwater pool.

Maintenance costs are very low—$4,000 versus $27,400 for a concrete pool over a 10-year period.
Disadvantages of Fiberglass Pools
Because of transportation and the installation process, a fiberglass pool will generally not come any larger than 16' wide. However, being molded at the factory, it still manages to be a significant length.

The extent of customization, as well as the range of sizes, is minimal if you choose from prefab pools in stock.

If the backfill is not correctly packed in around the pool shell, the shell may bend, affecting plumbing pipes and drains.
Fiberglass Pool Cost Factors
Size of Pool Shell
The size of your fiberglass shell is one of the most significant upfront costs.
Pool Shell Sizes and Costs

| Shell size | Average price |
| --- | --- |
| Small | $9,000 – $13,000 |
| Medium | $12,000 – $16,000 |
| Large | $16,000 – $24,000 |
Delivery fees range from $600 to $2,500. Some inground pool shell kits include the cost of the shell, permits, and setting the pool in place—straight and level, while others include decking and a fence.
Dirt Removal
Another major cost factor is the excavation. Removing the dirt alone for a 14' x 28' pool costs about $12,825, which includes the dirt being disposed of properly.
Electrical
Hiring an electrician costs $50 to $130 per hour to bring power to your pool pump and the pool filter. If you have a water heater, the wiring may require upgrading the breaker panel capacity and changing the meter base.
Heat Pumps
A pool heat pump costs $2,000 to $6,000 installed. The colder the climate you live in, the more power your heater will require, hence the higher cost in more northern climates.
Pool Decking
The cost to build a deck or patio around your inground pool is $3,000 to $10,000. Most installation packages include a concrete deck, but you can choose the look of the concrete. 
Stamped concrete costs $6,000 to $20,000, about double the cost of original concrete, and comes in practically any pattern, color, or texture.
Pool Fencing
Pool fencing costs $400 to $4,400 depending on which material you choose and how long and tall the fence will be. You can have a 6-foot aluminum pool fence installed for $4.40 to $5.55 per linear foot or approximately $450 for a 15' x 30' pool. Add a gate with a latch for an additional $200 to $250 installed. 
Aluminum fencing is the most popular material for pool fences or enclosures as it's economical and comes in a variety of colors.
Permits
Swimming pool permits costing $50 to $200 are required to ensure the installation meets all local building codes for water sources, plumbing plans, and closeness to water and wastewater easements, septic systems, protected trees, and erosion hazard zones. The inground pool also can't go over your impervious ground cover limits for your property or be an obnoxious sight to your neighbors.
Common Mistakes To Avoid
Choosing the Wrong Size and Depth – Decide what you want the pool for before you add on all the possible features available. You won't be happy with a family pool, deep end, and diving board if you only want to do laps.

Poor Pool Maintenance – Choose your maintenance plan and expenses in advance.

Picking the Cheapest Options – Uninsured or unbonded pool installers might save you thousands up front but cost you much more than that when the pool starts showing problems from a bad installation job. Check online ratings for contractors on any bids you get, and ask to see their insurance certificate.

Buying a Pool with No Warranty on Labor or Parts – You'll have no way to get any repair or replacement costs covered if something wasn't installed properly.

Inexperienced DIY Work - You can avoid the angst of having an off-kilter pool if you level the ground properly to begin with, and keep it perfectly straight while adding backfill.
Fiberglass Pool FAQs
How Long Do Fiberglass Pools Last?
Fiberglass pools last 25+ years. Compare this to a concrete pool which lasts for 50+ years, 8 to 12 years for a vinyl liner pool, and an above-ground pool that lasts for 7 to 15 years before needing to be replaced.
Are Fiberglass Pools Cheaper Than Concrete?
A fiberglass pool is about 10% to 20% cheaper to install than a concrete or gunite pool. Over a ten-year period, fiberglass is the clear winner, costing 75% less to maintain than a concrete pool.
How Much Does A 12x24 Inground Pool Cost?
A 12' x 24' inground pool costs an average of $33,696 for fiberglass, whereas a vinyl liner pool runs $26,208, and a gunite or concrete pool costs $37,440.
How Long Does It Take To Install A Fiberglass Pool?
To install a fiberglass pool, it will take 1 to 6 weeks to get the proper permits, then 3 to 5 days for inground pool builders to excavate, install the shell, install plumbing, place the backfill, and then fill with water.
Can You Do Salt Water In A Fiberglass Pool?
Yes, fiberglass pools are compatible with salt water by installing a Salt Chlorine Generator which costs $500 to $950 not including installation.
Can a Fiberglass Pool Pop Out of the Ground?
A fiberglass pool can pop out of the ground if the surrounding area is drastically flooded with groundwater damage over a long period of time. Be sure your pool builder installs a concrete locking collar and proper drainage around the pool with a sump tube for easy inspection.
Fiberglass Pool Maintenance Costs
Your only fiberglass pool maintenance costs are in electrical power at $200 per year and chemicals at $175 per year, which come to a total of $375 per year or $3,750 over a 10-year period. Compare this cost to $7,000 over ten years for a vinyl pool's maintenance and $11,500 in maintenance costs for a concrete pool. Fiberglass pools are easy to maintain. They don't need yearly pool cleaning, acid washes, retiling, replastering, or the replacement of the liner.
Finding and hiring a fiberglass pool installer
Before hiring a pool installer near you, be sure to:
Get at least three in-person estimates to compare.

Look for licensed contractors with experience installing fiberglass pools.

Browse their reviews on HomeGuide and Google.

Select companies that are insured, bonded, and have been in business for 5+ years.

When comparing quotes, confirm they include equipment of the same quality.

Avoid selecting the lowest quote as quality may suffer.

Get a detailed estimate, contract, and warranty in writing before the work begins.

Never pay in full before the project starts. Use a payment plan instead for work completed.
Questions to ask
Are you licensed, bonded, and insured?

How many fiberglass pools have you installed?

Do you offer a warranty and if so, what does it include?

How long will the installation take?

What additional costs can I expect that aren't in the estimate?

What kind of maintenance will the pool require?

Do you offer an annual pool maintenance package? If so, what does it include?

Can you provide references from previous clients with contact information?