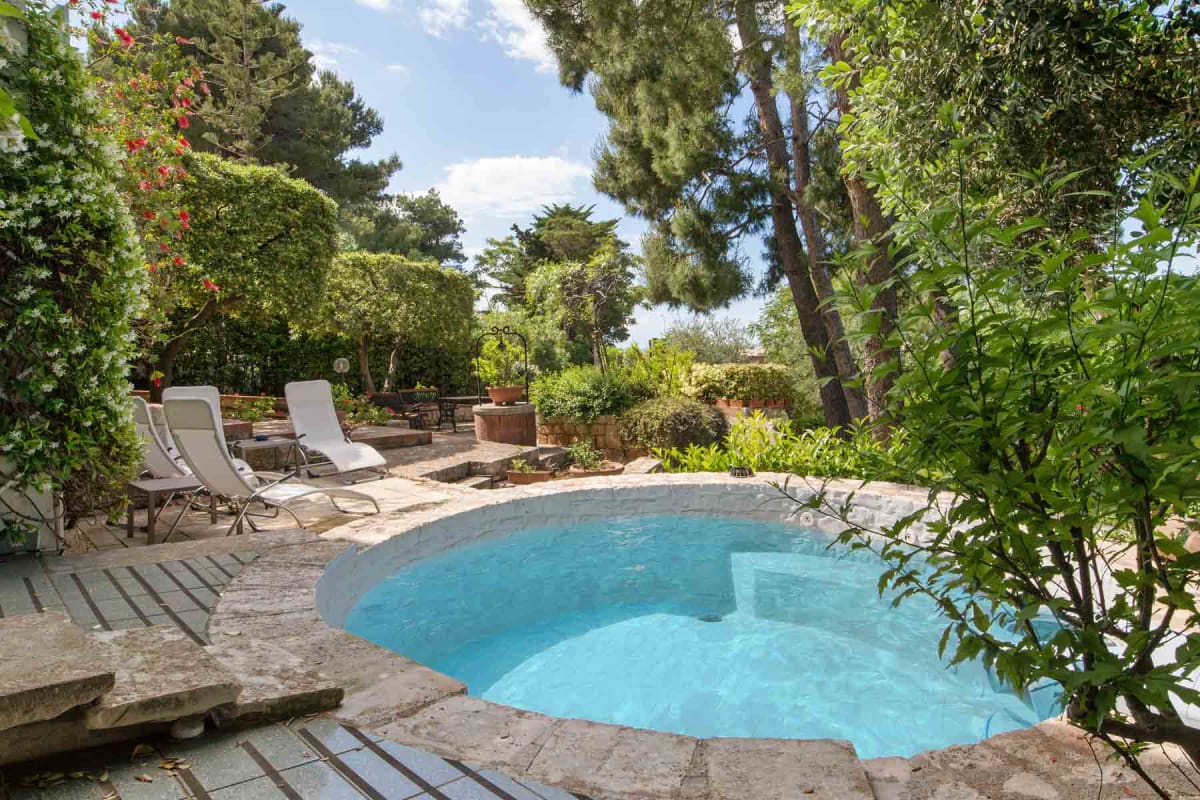 How much does a plunge pool cost?
How much does a plunge pool cost?
$15,000 – $40,000
average total cost
---
Get free estimates for your project or view our cost guide below:
$15,000 – $40,000
average total cost
---
Get free estimates for your project or view our cost guide below: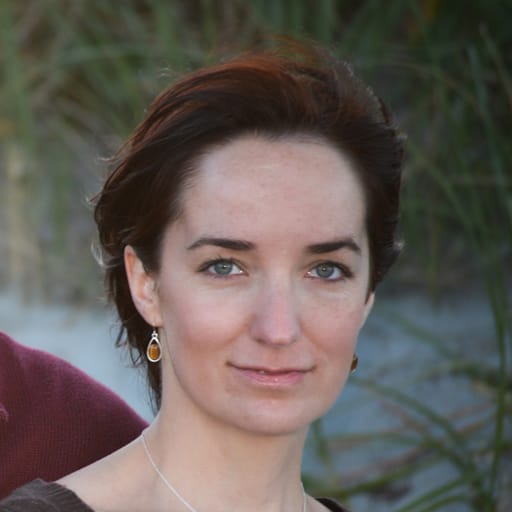 Edited by
Jennifer Carlson
Fact-checked by
Kristen Cramer
Average cost of a plunge pool
A plunge pool costs $15,000 to $40,000 on average with installation. The cost of a plunge pool depends on the brand, size, material, features, and installation location. An above-ground plunge pool costs $3,000 to $30,000 installed, depending on the brand. An inground plunge pool costs $10,000 to $70,000+ with labor.
Average cost of a plunge pool

| | |
| --- | --- |
| National Average Cost | $27,500 |
| Minimum Cost | $3,000 |
| Maximum Cost | $80,000 |
| Average Range | $15,000 to $40,000 |
Plunge pool cost by material
As with larger pools, plunge pools may be made from several different materials. Concrete offers the most customization, but also requires the most maintenance. Vinyl is the most cost-effective choice up front but will need replacement sooner than other materials. Fiberglass is a popular mid-range choice.
Plunge pool cost by material
Pool material
Average installed cost
Details
Concrete
$25,000 – $70,000

Long installation time
Highly customizable
Durable
High maintenance

Fiberglass
$20,000 – $50,000

Quick and easy installation
Smooth surface
Durable
Low maintenance

Vinyl
$10,000 – $25,000

Budget-friendly
Smooth surface
Easy to clean
Rips and tears easily

Steel shipping container
$27,000 – $46,000

Eco-friendly
Fiberglass liner (most models)
Durable
Concrete
A concrete plunge pool costs $25,000 to $70,000 for materials and labor. Some manufacturers offer precast concrete plunge pools, but most concrete pools are mixed and poured on site, offering endless customization but also a much longer construction process. Custom concrete pools often take months to complete.
Fiberglass
Fiberglass plunge pools cost $20,000 to $50,000 on average with installation. Pre-cast fiberglass plunge pools install quicker than concrete and are cheaper and easier to maintain. While fiberglass pools cost more than vinyl, they also last longer—up to 30 years with proper care.
Vinyl
A vinyl plunge pool costs $10,000 to $25,000 with installation, making it the cheapest material option. Vinyl comes in many colors and patterns and has an easy-to-clean, non-abrasive surface. Still, vinyl pool liners require more maintenance than fiberglass and have the shortest lifespan of all pool materials.
Steel shipping container
Some manufacturers offer shipping container pools in an 8'x12' plunge pool size. These smaller shipping container pools cost $26,000 to $41,000 for the unit alone or $27,000 to $46,000 installed, depending on the location and features.
Plunge pool cost factors
The following factors affect the cost of plunge pool installation:
Size – Plunge pools are smaller than standard swimming pools, but they can still vary in size. The larger the pool, the more labor and materials needed to build it.

Shape – Rectangular and square pools are typically easier to install than round or irregular shaped pools.

Inground vs. above ground – Above-ground plunge pools cost $3,000 to $30,000+ installed, while inground plunge pools range from $10,000 to $70,000+ total, depending on the material and features.

Material – Vinyl, fiberglass, and recycled metal are the most budget-friendly material choices. Concrete and steel cost more but may last longer.

Features – Upgrades like heating, hydrotherapy jets, LED lighting, and interior seats raises the total cost.

Brand – The WaterWell plunge pool by Endless Pools costs $13,000 to $40,000+ for the unit alone. You can typically find cheaper plunge pools from lesser-known brands.

Delivery fees – You may pay $100 to $1,500+ for shipping and delivery, depending on where you live in relation to the plunge pool dealer and if the delivery requires an overhead crane to get the unit into your backyard.

Local laws – Most cities require a barrier around pools that exceed a certain depth. Fence installation costs $20 to $60 per linear foot for materials and labor.

Time of year – Look for deals in the fall and winter as this tends to be the slower season for pool installation.

Filling the pool – The cost to fill a plunge pool depends on the pool size and the method used. Plungepools range from 1,000 to 4,000 gallons.

Ongoing maintenance – The monthly cost of professional pool maintenance ranges from $80 to $150 on average. Plunge pool maintenance typically falls at the low end of that range due to its smaller footprint.
Labor
Labor costs make up 25% to 50% of the total cost for a plunge pool. Depending on the location, pool material, type, and features, the following labor costs may apply:
Site prep:

Leveling or regrading a yard costs $0.40 to $2.00 per square foot to create a flat surface for an above-ground plunge pool.

A concrete slab costs $6 to $12 per square foot, including labor and materials. Most above-ground plunge pools need a concrete slab.

Excavation costs range from $100 to $300 per hour or $2.50 to $15.00 per cubic yard to dig the hole for an inground plunge pool.

Plumbing & electrical – Most plunge pool installations involve electrical and plumbing work. These costs can vary a great deal as they depend on your existing plumbing and electrical setup and the specific requirements of the new plunge pool.

Permits – Building permits cost $500 to $2,000. Installing a plunge pool may require one or more permits, depending on the project location and scope.
Additional costs
Plunge pools are small but can still be customized with many extra features. Consider the following additional costs when planning your plunge pool installation.
Plunge pool features and extra costs
Feature
Average installed cost
Plunge pool features
Bench
$2,800 – $9,500
Electric cover
$9,500 – $11,000
Interior color or pattern
$500 – $1,500
Jets
$2,000 – $3,000+
Lighting
$200 – $1,000
Manual cover
$4,500 – $7,000
Pool heater cost
$1,600 – $5,200
Pump and filtration system
$1,000 – $2,000
UV disinfection lighting
$1,500 – $1,600
Wall window
$4,500 – $9,000
Outdoor extras
Deck building cost
$25 – $50 per square foot
Patio installation cost
$5 – $35 per square foot
Landscaping costs
$4 – $12 per square foot
Plunge pool alternatives
Plunge pools are just one type of small pool. Other small pool options include:
A cocktail pool costs $15,000 to $35,000 with installation. Cocktail pools are typically shallower than plunge pools and are designed more for entertainment as their name suggests.

Hot tub installation costs $4,000 to $15,000 for labor and materials.

A stock tank pool costs $500 to $2,500 on average for the unit alone and offers DIY-friendly installation. A stock tank is a galvanized steel trough or tub typically used for feeding livestock.

Cold plunge pools cost $2,800 to $9,500+ for the unit alone and are a trendy cold therapy option that requires very little space. Some companies offer hot plunge pools of the same small size.
Building a standard-sized swimming pool costs $1,800 to $5,000 total for an above-ground pool or $25,000 to $100,000 on average for an inground pool.
Plunge pool pros & cons
Plunge pools are a great option for homeowners with limited space or for those reserving some space for other amenities. A plunge pool requires less water, energy, and chemicals than a larger-sized pool, making it an eco-friendly choice. However, these compact pools are not ideal for large parties or pool games.
Plunge pool pros and cons
Pros
Cons

Easy installation
Easy to clean and maintain
Better for the environment
Compact and customizable
Can be multi-purpose (exercise, hydrotherapy)

Can cost as much as a standard-sized pool
Not ideal for large groups
Not suitable for lap swimming
Cannot include a diving board or pool slide
Not suitable for most pool games
Plunge pool FAQs
What is a plunge pool?
A plunge pool is smaller than a typical swimming pool and is designed for wading, relaxing, soaking, low-impact exercise, hydrotherapy, or all of the above. While some plunge pools are shallow, depths typically range from 4 to 8 feet. Plunge pools are also called "dipping" pools.
How deep is a plunge pool?
Most plunge pools range from 4 to 8 feet deep, though some companies offer deeper options up to 10 feet.
Does a plunge pool increase home value?
A plunge pool may increase your property value if it's installed correctly and well maintained. The smaller footprint and lower maintenance of a plunge pool vs. a traditional swimming pool can make it an attractive upgrade in some markets.
Getting estimates from plunge pool installers
Follow these guidelines when researching contractors for plunge pool installation near you:
Compare at least 3 quotes with similar details from companies that have been doing plunge pool installation for several years.

Seek out members of the Association of Pool and Spa Professionals (APSP) with positive customer ratings on Google and HomeGuide.

Avoid hiring the company with the lowest quote, as extremely low prices can be a sign of lower quality work or lack of experience.

If the plunge pool dealer does not offer installation, contact these industry professionals for an estimate:

Get a detailed contract and warranty in writing before the project starts.

Avoid making large upfront payments and don't pay in full until the job is complete.
Questions to ask a plunge pool contractor
Asking the right questions can help you select the best contractor for your plunge pool installation:
How long have you been in business?

Are you licensed, bonded, and insured?

Have you done a plunge pool installation like this before?

How should I prepare my yard before the installation?

Does the estimate include all materials, site prep, installation, permitting, and cleanup?

What kind of site preparation do you do for an installation like this one?

Can you provide a list of local references?

How often do I need to change the water in a plunge pool?

Do you provide support if I run into any problems after the installation?

What features are included in the estimate?

What extra features can I add to the plunge pool, and how much do they cost?

Do you offer a payment plan?

How much deposit do you require?

How long will the installation take?

What extra costs might come up during this type of installation?

Do you offer an ongoing maintenance plan?

Do you offer a warranty, and what does it cover?