How much does a swim spa cost?
How much does a swim spa cost?
$20,000 – $40,000
average cost installed
---
Get free estimates for your project or view our cost guide below:
$20,000 – $40,000
average cost installed
---
Get free estimates for your project or view our cost guide below: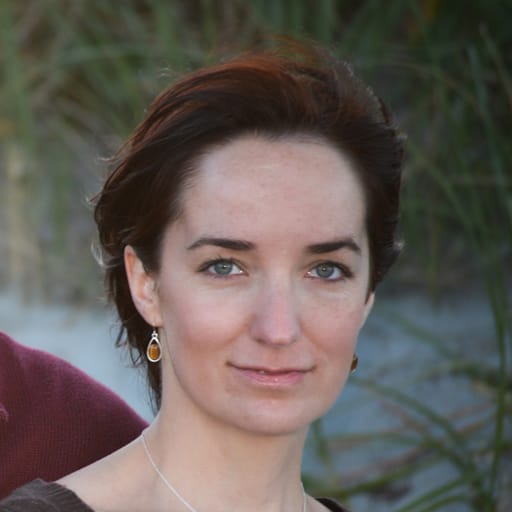 Fact-checked by
Tom Grupa
Average swim spa cost
A swim spa costs $20,000 to $40,000 on average, including delivery and installation. Swim spa prices range from $10,000 for a basic model to $65,000+ for a unit with high-end components and features. Installing an in-ground swim spa costs more than an above-ground installation due to the excavation and labor involved.
Average cost of a swim spa
Type
Average installed cost
Features
Low-budget
$10,000 – $20,000

Basic swim-in-place features
Turbulence-free airless jets (some brands)
Not energy efficient
Hydromassage jets
12 to 15 feet long

Mid-range
$20,000 – $40,000

Extra exercise feature options
More jets / better feel
More hydromassage functionality
Dual temperature options
15 to 20 ft length

High-end
$40,000 – $65,000+

Ultimate experience
Maximum space
Better ergonomics
High-end hydromassage functionality
15 to 20+ length
What is a swim spa?
A swim spa is a small, temperature-controlled pool—larger than a hot tub but smaller than a swimming pool—with a current on one end allowing you to swim endlessly in one direction. Many swim spas have seats with hydrotherapy features and additional fitness options like an underwater treadmill or exercise bike.
Some people refer to a swim spa as an "endless pool". Endless Pools is a trademarked brand name of one of the most popular swim spa companies.
Swim spa cost factors
The wide range of pricing for swim spas is due to the many factors that influence the cost. These factors include:
Size – Swim spas range from 5 to 10 feet wide and from 10 to 21 feet long. In general, the larger the swim spa, the higher the cost.

Swim current type – Most swim spas use jet propulsion to generate current. Propeller-powered systems cost more but create a more challenging swim, better for advanced swimmers and athletes. Paddlewheel systems cost the most and create the most smooth and stable current.

In-ground vs. above ground – Installation costs are typically lower for above ground swim spas.

Material quality – Higher quality materials cost more but hold up better and longer. Wood-framed swim spas are cheaper but not as durable as steel.

Insulation / efficiency – Swim spas have varying amounts of insulation. Fully insulated cabinets cost more but are more efficient.

Features & upgrades – Swim spas are customizable with features like dual temperature, lighting, WiFi, mobile app functionality, integrated speaker systems, extra hydrotherapy jets, and resistance exercise options.
Delivery & installation
Swim spa delivery costs range from $100 to $1,500+, depending on your location and if the delivery requires an overhead crane. The installation cost depends on the site conditions and whether the swim spa is above ground or in ground.
Site prep
The cost to level a yard is $0.40 to $2.00 per square foot, or $500 to $1,000 on average to level the area needed for a swim spa.

Pouring a concrete slab costs $6 to $12 per square foot for labor and materials. Most above-ground installations need a concrete slab.

Excavation costs $2.50 to $15.00 per cubic yard or $100 to $300 per hour to dig a hole for in-ground installation.
Electrical
Similar to hot tub installation cost, the electrical work for a swim spa costs $800 to $1,600 and includes a dedicated circuit, underground conduit, wiring up to 100', and installing a 220V GFCI outlet or subpanel near the unit.
Since every installation is different and depends on your home's existing electrical wiring, here are the individual costs for these components:
Water
The cost to fill the swim spa varies depending on the size of the unit and whether you fill it with a hose or have the water delivered. Most swim spas hold 1,300 to 2,500 gallons.
Maintenance
Ongoing swim spa maintenance costs $50 to $300+ per month, depending on the quality and features. Swim spas require electricity to run and chemicals and filtration to maintain the water. Low-budget swim spas often have lower-quality parts and purification systems that don't last as long as higher-end spas.
Add-on features & additional costs
Additional costs and upgrades to consider when purchasing swim spa include:
Cover – Most swim spa covers range from $200 to $1,500+, depending on the size, material, and functionality. You'll definitely want a cover to protect the swim spa from debris and help maintain the temperature more efficiently, especially if it's installed outdoors.

Steps – Swim spa steps cost $200 to $1,000+. Above-ground swim spas typically require a few steps to safely get into the pool.

Fitness gear – Adding a rowing kit for extra resistance training costs $300 to $400+. Including an underwater treadmill or swim bike for the ultimate swim spa fitness experience costs $1,500 to $10,000+, depending on the brand and model.

Outdoor enhancements:
Swim spa cost vs. swimming pool
A swim spa typically costs less than an in-ground swimming pool but more than an above-ground, regular-sized swimming pool. The best choice for you depends on your budget, available space, and how you plan to use the pool or spa.
Swim spa benefits
A swim spa offers many benefits, including:
Temperature controlled for year-round swimming

Takes up less space than a traditional swimming pool

Combines the benefits of a swimming pool and a hot tub

Can be installed indoors or outdoors

Hydromassage, relaxation, pain relief, and improved physical fitness

Better on the joints, hips, and knees when exercising

Lower ongoing maintenance costs than a traditional swimming pool

Can be relocated (above ground models)

Easy to care for
Swim spa FAQs
Is a swim spa worth it?
A swim spa is worth it for people interested in the health and fitness benefits of using one. These pool-hot tub hybrids are not cheap, but if they fall within your budget, the potential benefits are worth considering.
How deep is a swim spa?
Most swim spas are 3.5 to 5 feet deep. This depth allows for comfortable swimming.
How long does a swim spa last?
A swim spa lasts 8 to 15 years on average, but depending on the model, quality, and how well it is maintained, the lifespan can range from as little as 5 years to as much as 20+ years.
Can you put a swim spa on a deck?
You can put a swim spa on a deck if the deck is large enough and can support the weight, which can reach 20,000+ pounds when filled. Other options include setting the swim spa in the deck or extending your existing deck with a dedicated platform for the swim spa.
Ask a licensed deck builder or deck remodeling contractor to check out your existing structure or evaluate the available space and determine your options.
Where can I buy a swim spa?
You can buy a swim spa through online retailers or local pool and spa stores. Buying local is the best route for a swim spa because you can see and physically test out models, make a better-informed decision, and save on hefty shipping costs.
Getting estimates from swim spa installers
Follow these guidelines when researching swim spa dealers and installers:
Take measurements of the total available space, including the ceiling height if you're installing the swim spa indoors.

Look for a company that's been in business 5+ years and has a solid history of positive customer reviews on HomeGuide and Google.

Looks for spa dealers with wet test models available. The only way to know for sure if the size and functionality matches your needs is by physically trying it out.

Beware of extremely low prices, as this typically indicates lower quality and may end up costing you more in the long run.

If the swim spa dealer only handles the delivery, reach out to one of these professionals for an installation estimate:
Questions to ask a swim spa installer
Asking the right questions will ensure you pick the best swim spa for your needs and hire the best installer near you:
Do you have wet test models available for me to try?

Do you provide training on how to operate and maintain the swim spa?

What type of swim spa do you recommend for my needs and budget?

Do you offer technical support if I have any issues after installation?

Do you handle the installation, or just the delivery?

What does this estimate include?

What extra costs come up during a job like this?

How long will the swim spa last?

How much will it cost to maintain this type of swim spa?

What extra features do you offer, and how much does each cost?

Do you offer an ongoing maintenance plan?