How much does a spool pool cost?
How much does a spool pool cost?
$20,000 – $40,000
average cost installed
---
Get free estimates for your project or view our cost guide below:
$20,000 – $40,000
average cost installed
---
Get free estimates for your project or view our cost guide below: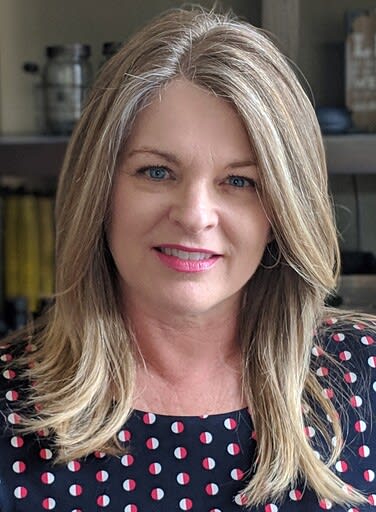 Fact-checked by
Kristen Cramer
Average spool pool cost
A spool pool costs $20,000 to $40,000, including delivery and installation. A budget backyard spool pool for family enjoyment costs $10,000 to $15,000. High-end spool pools cost $35,000+ with stronger swim currents for athletes and serious swimmers. Above-ground spool pools cost less than inground installations.
Average spool pool cost

| Level | Average installed cost | Best for |
| --- | --- | --- |
| Budget models | $10,000 – $15,000 | Family enjoyment and occasional water exercise |
| Mid-range models | $20,000 – $40,000 | Swimming and aquatic fitness |
| High-end models | $35,000 – $65,000 | Athletes and serious swimmers |
Budget spools
Budget-friendly spools range from $10,000 to $15,000 for a swim spa with basic designs and limited features. They are typically smaller, ranging from 10 to 15 feet in length. Most offer one or two swim jets for resistance and often rely on cheaper materials and components, resulting in a shorter lifespan.
Mid-range spools
Mid-range spools cost $20,000 to $40,000 for a swim spa with a more spacious swim area and enhanced features. Ranging in size from 15 to 18 feet in length, mid-range spools offer a wider variety of features such as hydrotherapy jets, LED lighting, and improved energy efficiency.
High-end spools
The most expensive spool models, costing $35,000 to $65,000+, are usually larger and offer a better swimming experience. High-end spools feature a large swimming area, often 20 to 30 feet in length, with top-of-the-line materials and craftsmanship. Other luxury features include:
Superior insulation and energy efficiency for reduced running costs

Advanced hydrotherapy jets for better hydro massage functionality

High-end LED lighting and audio-visual systems

Better ergonomics

Extended warranties
Spool pool cost by type
Depending on your budget and preferences, you can choose between an above-ground or an inground spool installation. Above-ground swim spas are cheaper and easier to install, while inground spools appear more luxurious, and aesthetically pleasing.
Spool pool cost by type

| Spool type | Average installed cost |
| --- | --- |
| Above-ground | $10,000 – $40,000 |
| Inground | $25,000 – $75,000 |
Inground spool
Inground spools are more expensive and difficult to install, costing $25,000 to $75,000. They are typically made of concrete or fiberglass and are installed in the ground, just like a traditional swimming pool. This gives them a more permanent and finished look that lasts longer.
Inground spools can range in size from 15 to 30 feet long and 4 to 5 feet deep. They typically use a jetted pump system to circulate water through the pool, creating a more powerful swim current than a jet propulsion system.
Above-ground spool
An above-ground spool, or swim spa, costs $10,000 to $40,000 to install on top of the ground. Installation is affordable since no excavation is required. However, above ground spools are not as durable or as aesthetically pleasing as inground spool installations.
Above-ground spools are typically made of fiberglass or acrylic and sit on top of a concrete slab which costs extra. Above-ground swim spas are usually 10 to 20 feet long and 4 to 5 feet deep. They typically use powerful jets to push water through the pool, creating a strong swim current.
Endless Pool
An Endless Pool costs $26,000 to $75,000 with delivery and installation. Endless Pools manufacture a variety of swim spas that can be installed above ground, partially inground, or completely inground. This well-known brand costs more than other lesser-known brands, but their solid reputation and high-quality products are worth the price.
Spool pool cost by material
The cost of a spool varies significantly based on the materials used. Concrete spools are the most durable and customizable but cost more than other common spool materials. Molded acrylic is the most common material using jet propulsion, while steel and fiberglass spools use a motor for current.
Spool pool cot by material
Material
Average installed cost
Overview
Concrete (Gunite)
$25,000 – $75,000

Most durable
Highly customizable

Acrylic
$10,000 – $30,000

Easily installed prefab options
The least expensive but least durable choice

Fiberglass
$15,000 – $40,000

Less expensive and easier to install than concrete
Not as durable as concrete

Steel
$20,000 – $50,000

Expensive option
Often used for commercial applications, such as hotels or resorts

Cedar
$5,000 – $10,000

Low cost but high maintenance
Often used in DIY installations

Copper
$50,000+

Durable and luxurious materials
Used for high-end residential spools
Spool pool installation cost factors
The cost of installing a spool can vary widely, depending on several factors, including:
Size – Larger swim spas cost more for the materials and take longer to install, increasing costs.

Location – Above-ground spools are cheaper to install since no excavation is required.

Features – High-end features like LED lighting, sound systems, and mobile app functions cost more.

Materials – Concrete and steel are more durable and costly. Fiberglass and acrylic are more common and affordable.

Swim current – Jet propelled currents are the most common and inexpensive. Propeller propulsion systems are more expensive and produce a smoother, more consistent current for advanced swimmers and athletes. Paddlewheel systems are the most expensive but provide a smooth, stable, and quiet current.

Insulation:

Full foam insulation – A more expensive insulation method that fills the entire cavity between the spa's shell and cabinet to create a tight seal and minimize heat loss

Partial foam insulation – A cheaper approach that insulates only specific areas of the spa with foam, rather than the entire cavity, which costs less

Reflective insulation – A supplemental material used along with other insulation methods to further improve energy efficiency

Cover insulation – While not part of the spa itself, a well-insulated cover is essential for energy efficiency. A high-quality cover with foam insulation costs more but retains heat better.
Delivery & installation
Spool delivery costs $100 to $1,500, depending on the size and location. The highest costs are for deliveries that require an overhead crane or for inground installations that require excavation. Common installation costs include:
Transport – A crane lift costs $500 to $1,500, depending on the distance they need to transport the spool.

Site prep:

Electrical work – Electrical costs range from $800 to $1,600 for a new circuit, outlet/subpanel, and wiring up to 100 feet. Costs include:

Water – Most spools hold 1,300 to 2,500 gallons of water. An average 2,000-gallon fill will cost a few dollars to a few hundred dollars, depending on the method:
Add-ons & upgrades
Adding features and upgrades to customize your spool increases the cost but also the comfort level. Some common enhancements are detailed in the table below.
Spool add-on and upgrade costs

| Add-on/upgrade | Average cost | Details |
| --- | --- | --- |
| Spool cover | $200 – $1,500 | Protects the spool from the elements and keeps the water clean and warm |
| Spool lift | $1,000 – $3,000 | Helpful for people with limited mobility or those who want to make it easier to get in and out of their spa |
| Lighting | $500 – $1,500 | Helpful for swimming at night or for adding a touch of ambiance to your outdoor space |
| Audio system | $500 – $1,500 | Water-resistant speakers and sound system allow you to listen to music or podcasts while you relax or exercise in your spool. |
| Spa waterfall | $500 – $3,000 | Adds a relaxing sound and ambiance, as well as a helpful massage of the neck and shoulders |
| Exercise equipment | $500 – $1,500 | An aquabike, treadmill, or resistance bands can help you get a more complete workout in your swim spa. |
In addition to upgrades for the spool itself, enhancing your outdoor space can provide a more efficient and comfortable space for entertaining. Common enhancements include:
Ongoing costs
Once your spool is installed, you can expect to spend more money each month to run your spool and keep it clean.
Monthly energy costs to run a swim spa average $20 to $80+ per month, depending on the size and how often the swim spa is used.

Ongoing spool maintenance costs $50 to $300 per month on average, depending on the quality of your spa. High-end spas often have better purification systems and require less maintenance.
Spool pros and cons
Spools offer a small, compact footprint with a lot of features. The current allows you to swim for exercise, while the heated soaking and hydrotherapy jets are perfect for relaxation. The small spool is also easier and cheaper to maintain than a larger traditional swimming pool.
Spool pool pros and cons
Pros
Cons

Year-round use
Can be installed indoors
Compact size for properties with limited space or oddly shaped yards
Pain and stress relief benefits
More affordable than a full-sized pool
Easier to maintain than a full-sized pool

Less real estate value than a full-sized pool
May require fencing for outdoor spools
Higher heating costs in colder climates
Limited size may prevent larger groups
Spool vs. pool cost
A small spool is not for everyone. A spool usually has just enough space for one or two people to swim comfortably.
If you have a larger yard and family, you may prefer a full-sized inground pool costing $25,000 to $100,000. Nearly twice the size of a spool, a traditional pool gives you more space for large parties and pool games.
Spool pool FAQs
What is a spool pool?
A spool pool is a hybrid between a spa and a pool designed for both swimming and hydrotherapy. A spool is smaller than a traditional swimming pool, but large enough to swim in thanks to the water current you can swim against.
How deep is a spool or swim spa?
A swim spa, or spool, is 4 to 5 feet deep. This depth is ideal for swimming, water exercise, and aqua therapy. Deeper pools up to 6 feet deep are available at a higher cost for more serious swimmers and athletes.
How long does a spool last?
A spool lasts between 8 to 15 years on average. The quality of the spa, how well it is maintained, and how frequently it is used can all affect the lifespan of your spool.
Where can you put a spool?
You can put a spool in your backyard, on your patio, in your garage, in a basement, or in a sun room. You may be able to put a spool on your deck, if the deck is large enough and can support the weight of the 2,000 gallons of water.
Where can you buy a spool or swim spa?
You can buy a spool at online retailers, local swim spa dealers, hot tub stores, or directly from swim spa manufacturers.
Getting estimates from spool pool installers
Here are some guidelines to help you choose a spool installer near you:
Look for a spool installer that's been in business for 5+ years.

Find spa dealers that have wet test models available to test if the swimming space and current work for your needs.

Avoid extremely low quotes, as these may indicate poor quality materials or deceptive estimates that hide common costs.

If the spool dealer offers delivery but not installation, reach out to one of these professionals for help:
Questions to ask a spool installer
When choosing a spool installer, be sure to ask these important questions:
Do you have wet test models available in a showroom that I can try?

Do you provide training on how to run and maintain the spool?

What type of spool do you recommend for my budget and swim level?

What technical support do you offer after installation?

Do you handle the complete installation, or just the delivery?

What is included in your estimate?

What extra costs are common in a spool installation?

How long will the installation take?

What maintenance does a spool require?

What extra features do you recommend, and how much does each cost?

Do you offer ongoing maintenance services?