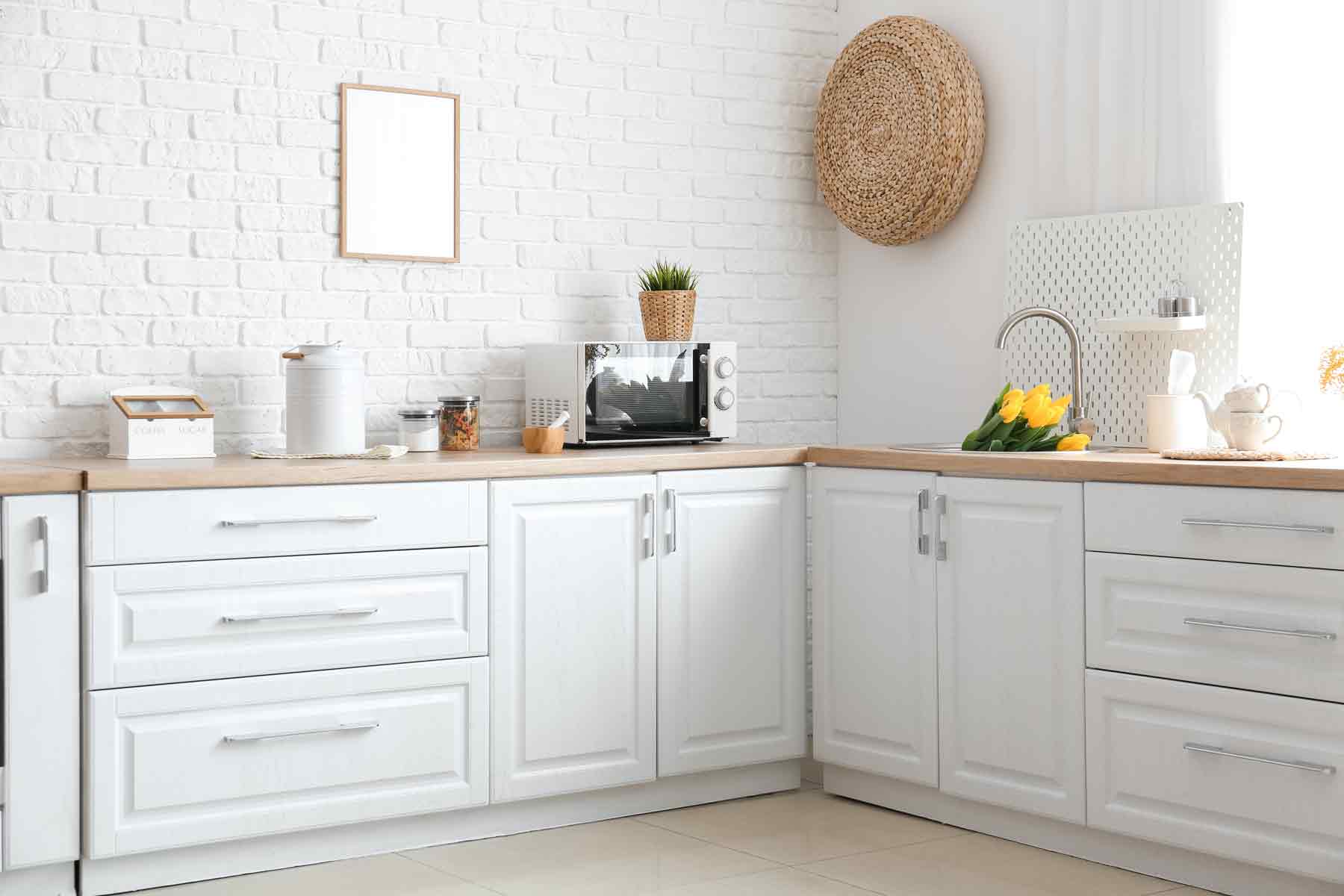 How much does a DIY kitchen remodel cost?
How much does a DIY kitchen remodel cost?
$50 – $175
average cost per square foot (DIY)
$10,500 – $42,500
average total cost (DIY)
$15,000 – $50,000
average total cost (PRO)
---
Get free estimates for your project or view our cost guide below:
$50 – $175
average cost per square foot (DIY)
$10,500 – $42,500
average total cost (DIY)
$15,000 – $50,000
average total cost (PRO)
---
Get free estimates for your project or view our cost guide below: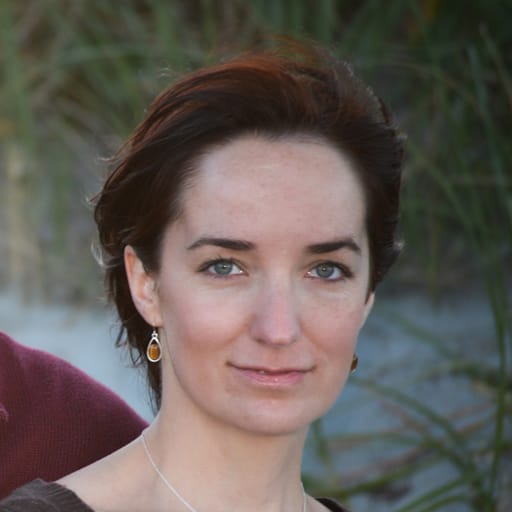 Fact-checked by
Tom Grupa
DIY kitchen remodel cost
A DIY kitchen remodel costs $10,500 to $42,500 or $50 to $175 per square foot for an average kitchen renovation involving cabinet, countertop, flooring, wall, and appliance updates. The cost to remodel a kitchen yourself is typically 15% to 30% less than professional kitchen design and remodeling.
DIY vs. professional kitchen remodel costs
Project type
DIY remodel cost
Pro remodel cost
May include
Small or basic
$2,800 – $15,300
$4,000 – $18,000

Refacing cabinets
Painting the walls
New countertops or flooring
Upgrading some appliances or fixtures
Budget-friendly materials

Average or full
$10,500 – $42,500
$15,000 ­– $50,000

All new appliances
Upgrading floors and countertops
Semi-custom cabinets, new hardware
New lighting; new & higher-end fixtures
Painting the walls

Large or high-end
$35,000 – $59,500
$50,000 – $70,000+

Custom cabinets and countertops
Luxury fixtures and finishes
Smart appliances
Upgrading light fixtures & adding more lighting
Changing the layout
Adding or rerouting plumbing and electrical lines
DIY kitchen remodel costs by project
The table below shows a comparison of DIY costs vs. professional costs for common kitchen renovation projects. Your exact kitchen remodeling costs will vary based on your location, the size and scope of the project, and your material choices.
Kitchen remodel costs by project
Project
DIY material costs
Hiring a pro*
Appliances
$250 – $1,300 each
$350 – $1,700 each
Cabinets & shelving
$100 – $200 per linear foot
$150 – $500 per linear foot
Countertops & backsplash
$30 – $100 per square foot
$50 – $150 per square foot
Flooring
$1 – $15 per square foot
$4 – $30 per square foot
Lighting
$50 – $400 per fixture
$100 – $650 per fixture
Painting & drywall
$30 – $60
$150 – $250
Sink & faucet
$150 – $750
$600 – $2,000
Windows & doors
Not recommended

$400 – $1,000 per window

$225 – $1,900 per door
*Including labor and materials
Cabinets
Updating the look of your kitchen cabinets can be done with almost any budget. Handling this project yourself can save 50% to 85% in labor costs.
Countertops
DIY countertop replacement costs $30 to $100 per square foot on average, depending on the material and finish. Granite, quartz, and solid surface are popular choices for their look and durability. Laminate is the cheapest option but lacks the strength of higher quality materials and does not increase home value.
Choose a prefab countertop with standard-sized sink and cooktop cutouts for the easiest DIY installation.

Hiring a pro to fabricate and install a new countertop adds $20 to $50 per square foot.
Popular countertop materials

| Material | Average price per square foot* |
| --- | --- |
| Granite | $40 – $100 |
| Quartz | $40 – $170 |
| Solid surface | $30 – $80 |
| Laminate | $10 – $50 |
*Material price only; not including installation
Appliances
Kitchen appliances cost $250 to $1,300 each on average before installation. The brand, quality, size, and features affect the price. High-end models with smart technology can cost up to $5,000.
An appliance package costs $2,100 to $5,400 for a matching dishwasher, refrigerator, microwave, and stove.

Appliance installation costs $100 to $350 per appliance for most appliances. Some retailers offer free delivery and installation for purchases over a specified amount.
Kitchen appliance prices

| Appliance | Average unit price* | Average replacement labor cost |
| --- | --- | --- |
| Refrigerator | $600 – $2300 | $75 – $200 |
| Dishwasher | $400 – $1,200 | $200 – $500 |
| Stove / range | $600 – $1,300 | $100 – $300 |
| Cooktop | $400 – $1,300 | $150 – $370 |
| Wall oven | $1,100 – $3,400 | $150 – $300 |
| Microwave | $100 – $600 | $100 – $400 |
| Range hood / exhaust fan | $100 – $600 | $100 – $250 |
*Not including installation
Flooring
Kitchen flooring costs $1 to $15+ per square foot for the materials alone, with vinyl flooring falling at the low end of the range and hardwood floors costing the most. Hiring a professional to install a new floor adds $3 to $14 per square foot for labor costs, depending on the material.
Walls and painting
Updating the kitchen walls is typically one of the easiest renovations to do yourself.
DIY wallpaper stripping concentrate costs less than $10. Professional wallpaper removal costs $1 to $2 per square foot.

A new backsplash costs $4 to $30 per square foot for DIY-friendly peel-and-stick tile. Hiring a pro to install backsplash instead brings the cost to $10 to $50 per square foot.

Interior painting costs $100 to $300 per room for 2 gallons of paint and DIY supplies. Painting a kitchen takes 4 to 5 hours.
Plumbing and electrical work
A DIY kitchen remodel may still require one or more professionals to ensure the updates follow local building codes and regulations.
Plumbing

Electrical

An electrician charges $50 to $130 per hour with a $100 to $200 service call fee to cover the first hour.

New lights cost $70 to $300 per fixture for materials and professional installation of recessed, track, or ceiling lights and $100 to $300 each for pendant lights.

Gas –Gas line installation costs $12 to $25 per linear foot.
Cost factors to remodel a kitchen yourself
The following factors affect the cost:
Size & scope –Large kitchens require more time and materials to renovate than smaller spaces. Renovation takes less time if you leave the floorplan as-is instead of gutting the kitchen and changing its structural layout before installing new flooring, cabinets, counters, and appliances.

Layout – A complex layout may require custom fabrication, increasing material costs. Galley kitchens are typically the simplest and least expensive to renovate.

Materials – Material quality, color, and finish greatly affect the total project cost.

Labor costs – Some areas of a kitchen remodel may require professional fabrication and installation. Labor rates range from $45 to $150 per hour, depending on the industry.

Tools – Common tools needed during a kitchen remodel include several types of saws, a long level, multi-meter, wire fish tape, drill bits, clamps, and more. Remodeling project costs are reduced if you already have these items on hand.

Permits – Kitchen remodeling permits cost $500 to $1,500, depending on the project size and scope. Waiting for inspections and approvals also adds to the project timeline.
DIY kitchen remodel on a budget
Money-saving tips for your DIY kitchen renovation:
Draw up and stick to a detailed plan and budget. Consider hiring a professional to assist you in the planning stage as this can save you from making costly mistakes during the project.

Leave the kitchen's structural layout unchanged. This removes the need to reroute plumbing pipes or electrical wiring and reduces demolition and disposal costs.

Choose stock materials instead of custom. Custom fabrications cost more and often delay the project timeline.

If your existing kitchen looks outdated but parts are still in good functional condition, consider refinishing or resurfacing instead of replacing items. Resurfacing cabinets and replacing just their hardware can create an updated look at a fraction of the price of all new cabinets.

Shop around when searching for materials. Compare prices from websites and local shops, both retail and secondhand. Take advantage of sales and rebates.

Split your project into smaller projects you can tackle one at a time.
FAQs when remodeling a kitchen yourself
Does a DIY kitchen remodel increase home value?
A DIY kitchen remodel boosts home value if the changes are made correctly and follow current building codes. Improving the look and functionality of an outdated kitchen can also push your home above comparable homes in the area that lack an updated kitchen.
Most kitchen remodels have a 50% to 70%+ return on investment (ROI), depending on the size, scale, and quality. If you plan to stay in the home, a kitchen remodel adds value by improving your daily living space and often lowering utility costs when updating to energy efficient appliances.
How long does it take to remodel a kitchen myself?
Remodeling a kitchen yourself takes several weeks to several months, depending on the kitchen size, the extent of the project, and the amount of free time you have to spend on it. Your level of handiness also affects the timeline. Large scale remodels that change the space's structural layout take the longest.
Do I need a permit for DIY kitchen remodeling?
You may need a permit for DIY kitchen remodeling. Projects involving structural or floorplan changes, new or updated electrical wiring, or plumbing modifications typically require one or more permits and inspections. Contact your local authorities during the planning stage to confirm the requirements in your area.
How to finance a DIY kitchen remodel
Depending on the size and scale of the project and your current financial circumstances, some potential ways to finance a DIY kitchen remodel may include:
Credit card – For smaller scale projects or a remodel you plan to spread out over time, use a credit card with a low interest rate or charge only an amount you can pay off quickly.

Personal loan – Personal home improvement loans typically have lower interest rates than a credit card. Compare multiple lenders to find the best option for your needs.

Home equity loan or line of credit – These options use the equity you've built up in your home as collateral. The loan is distributed as a lump sum, while the line of credit works more like a credit card where you can borrow and pay back multiple times if needed.

Government programs – The Section 203(k) loan program by the U.S. Department of Housing and Urban Development (HUD) allows homeowners to refinance a current mortgage for certain home improvements, including kitchen remodeling. Contact a HUD-approved lender for eligibility and requirement details.
Getting estimates from kitchen remodeling companies
Consider the following when searching for a kitchen remodeling company or a kitchen designer to assist with your DIY renovation plans:
Look for companies 5+ years old that are licensed, bonded, and insured.

Look for certified members of the National Kitchen + Bath Association (NBKA).

Check their reviews on HomeGuide and Google.

Ask for local references with contact information.

Ask for a portfolio of past kitchen remodeling projects.

Avoid going with the lowest bidder as this can indicate lower quality work.

Ask for a detailed contract and warranty before the work starts.

Never pay in full before the work is complete.
Questions to ask
If you decide to hire a pro for some or all the work, asking the right questions can help you choose the best contractor for remodel project:
How long have you been in business?

What experience do you have remodeling kitchens?

Are you licensed, bonded, and insured? What certifications do you hold?

Do you have a portfolio of past projects similar to mine?

Can you provide a list of references with contact details?

Are you connected with only one material supplier or do work with several companies?

What does the estimate include?

What extra costs should I expect?

How much deposit do you require?

How long will the renovation take?

What permits do I need, and do you handle the permitting process?

Are permit fees included in the estimate?

Who is my main point of contact during the renovation?

Do you clean up when the renovation is complete?

Do you offer a warranty? If so, what does it cover?

Do you register the warranties for the various materials you'll be installing?

Do you offer financing options?