How much does it cost to refinish cabinets?
How much does it cost to refinish cabinets?
$4 – $15
average cost per square foot
$1,500 – $4,500
average total cost
---
Get free estimates for your project or view our cost guide below:
$4 – $15
average cost per square foot
$1,500 – $4,500
average total cost
---
Get free estimates for your project or view our cost guide below: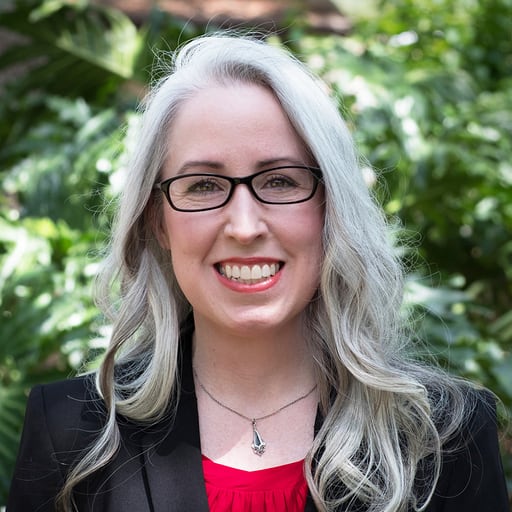 Fact-checked by
Tom Grupa
Average cost to refinish cabinets
The cost to refinish cabinets is $4 to $15 per square foot or $1,500 to $4,500 total on average. Kitchen cabinet refinishing costs depend on the number of cabinets and doors, wood type, refinishing method, and stain type and color.
Cabinet refinishing cost

| Kitchen size | Cabinet square footage* | Average cost to refinish |
| --- | --- | --- |
| Small kitchen | 150 – 250 | $900 – $2,500 |
| Average kitchen | 250 – 400 | $1,500 – $4,500 |
| Large kitchen | 400 – 600 | $3,000 – $6,000 |
*Including cabinet exteriors, door fronts and backs, and drawer fronts.
Cost to refinish kitchen cabinets by method
Staining or painting cabinets is cheapest while glazing cabinets costs the most.
Cost to refinish kitchen cabinets by method

| Refinishing method | Cost per square foot | Average total cost |
| --- | --- | --- |
| Staining cabinets | $4 – $15 | $1,500 – $4,500 |
| Painting cabinets | $3 – $15 | $2,000 – $6,500 |
| Glazing cabinets | $10 – $25 | $2,500 – $10,000 |
Cost to re-stain cabinets
The cost to re-stain kitchen cabinets is $4 to $15 per square foot. Staining is the most common type of cabinet refinishing. After staining, most contractors apply a clear varnish topcoat to seal the stain and protect the wood.
Painting kitchen cabinets
The cost to paint cabinets is $30 to $70 per linear foot or $2,000 to $6,500 total for an average kitchen. Painting adds durability, hides the wood grain, and gives cabinets a smooth finish and contemporary look. Cabinets can be painted in any color, though white is the most popular.
Cost to glaze wood cabinets
Glazing wood cabinets costs $10 to $25 per square foot on average. Glazing is a method of antiquing the cabinets by applying a semi-transparent color on top of the paint or stain to accentuate the corners and details.
Cabinet restoration cost
Cabinet restoration may require replacing doors that are too damaged to refinish. Cabinet interiors with excessive damage or structural issues typically require full replacement.
Cost of bathroom cabinet refinishing
Bathroom cabinet refinishing costs $500 to $2,000, depending on the size. Because bathroom cabinets are subjected to extra moisture, confirm there is no water damage before refinishing.
Cabinet refinishing cost factors
The following factors affect the refinishing cost:
Project size – Larger kitchens with more cabinets cost more to refinish. However, the cost per square foot may be higher for small kitchens due to minimum project fees.

Cabinet material – Some woods are more difficult to refinish or require extra sanding, increasing labor costs.

Cabinet detail – Cabinets with more detailed designs take longer to sand and stain.

Color – Staining cabinets a different color increases the labor time because the previous stain must be completely removed, requiring extra stripping and sanding. Going from a lighter to a darker color requires less labor than going from a darker to a lighter color.

Finish type – High-quality stains that resist fading and scratching typically cost more.

Labor – Labor makes up 60% to 80% of the total refinishing cost. Labor costs may increase for cabinets with complex layouts or tight angles that make sanding and staining more difficult.

Cabinet hardware – New cabinet hardware costs $6 to $60 per piece installed, depending on the material and style.

Preparation & repairs – Kitchen cabinet repair costs $120 to $600 on average, depending on the amount of damage.
Is it cheaper to refinish, reface, or replace cabinets?
Cabinet refinishing is a cost-effective alternative for wood cabinets with no structural damage.
Consider refacing instead for laminate or Thermofoil cabinets, or if the cabinet faces and doors are scratched or dinged.

Full replacement is the best option if the cabinet boxes are no longer structurally sound.
Cabinet refinishing vs. refacing or replacement cost

| Service | Average cost |
| --- | --- |
| Cabinet refinishing / staining | $1,500 – $4,500 |
| Cabinet refacing cost | $5,000 – $13,000 |
| Cabinet replacement cost | $4,500 – $15,000 |
| Replacing cabinet doors cost | $2,200 – $6,600 |
What is cabinet refinishing?
Cabinet refinishing involves stripping the stain or paint from the cabinets, doors, and drawer fronts by sanding or applying a chemical remover. After removing the existing finish, contractors stain or paint the cabinets a new color. Refinishing updates the kitchen's look without replacing the cabinetry.
Is refinishing kitchen cabinets worth it?
Refinishing kitchen cabinets is worth it to improve the kitchen's appearance at a lower cost than cabinet refacing or a full remodel. However, the return on investment (ROI) for refinishing is 55% to 60%, compared to a 60% to 75% ROI for refacing.
Cabinet refinishing pros and cons
Pros
Cons

Cheaper than refacing or replacing cabinets
Updates the kitchen's look
Enhances the appearance of real wood cabinets

Sanding creates a lot of dust
Can take longer than refacing or replacing
Can't change the cabinet layout
Only works if cabinet boxes and doors are in good shape
Can I refinish or re-stain my kitchen cabinets?
You can refinish or re-stain solid wood or wood veneer cabinets if the boxes and doors are still in good shape or have only minor damage. Laminate and Thermofoil cabinets can only be refinished with paints or gel stains, which is a paint that imitates a wood finish.
Cabinet refinishing options by material
Cabinet surface material
Refinishing options
Stain or paint
Paint only
Real wood (oak, cherry, maple, hickory, pine, walnut, spruce)
✓
Plywood
✓
Wood veneer
✓
Medium-density fiberboard (MDF)
✓
Laminate / melamine
✓
Thermofoil (RTF)
✓
Formica
✓
How long does it take to refinish cabinets?
Refinishing cabinets takes 3 to 5 days for a small or medium-sized kitchen and up to 7 days for a large kitchen, depending on the cabinet material and new finish selected.
Does Home Depot refinish cabinets?
No, Home Depot offers cabinet installation, replacement, and refacing services but does not refinish cabinets.
Who refinishes kitchen cabinets?
Cabinetmakers, cabinet refinishing contractors, and painters refinish cabinets.
Getting estimates from kitchen cabinet refinishers
When hiring a kitchen cabinet refinisher near you, be sure to:
Get at least three estimates.

Select licensed, bonded, and insured companies with 5+ years of experience.

Browse their reviews on HomeGuide and Google.

Get a detailed estimate, contract, and warranty in writing before the work begins.

Avoid selecting the lowest quote as quality may suffer.

Never pay in full before the project starts.
Questions to ask
How many cabinet refinishing projects have you worked on?

Do you have a portfolio of before-and-after photos I can review?

Can you provide contact information for references?

Is it better to refinish my cabinets or replace them, and why?

Do you recommend staining or painting the cabinets?

Which stain or paint do you recommend, and why?

Does the estimate include new hardware?

Are all labor, materials, and cleanup fees in this bid?

How long will the project take?

How will you protect the rest of my home from dust while sanding the cabinets?

Do you offer a warranty, and if so, what does it include?