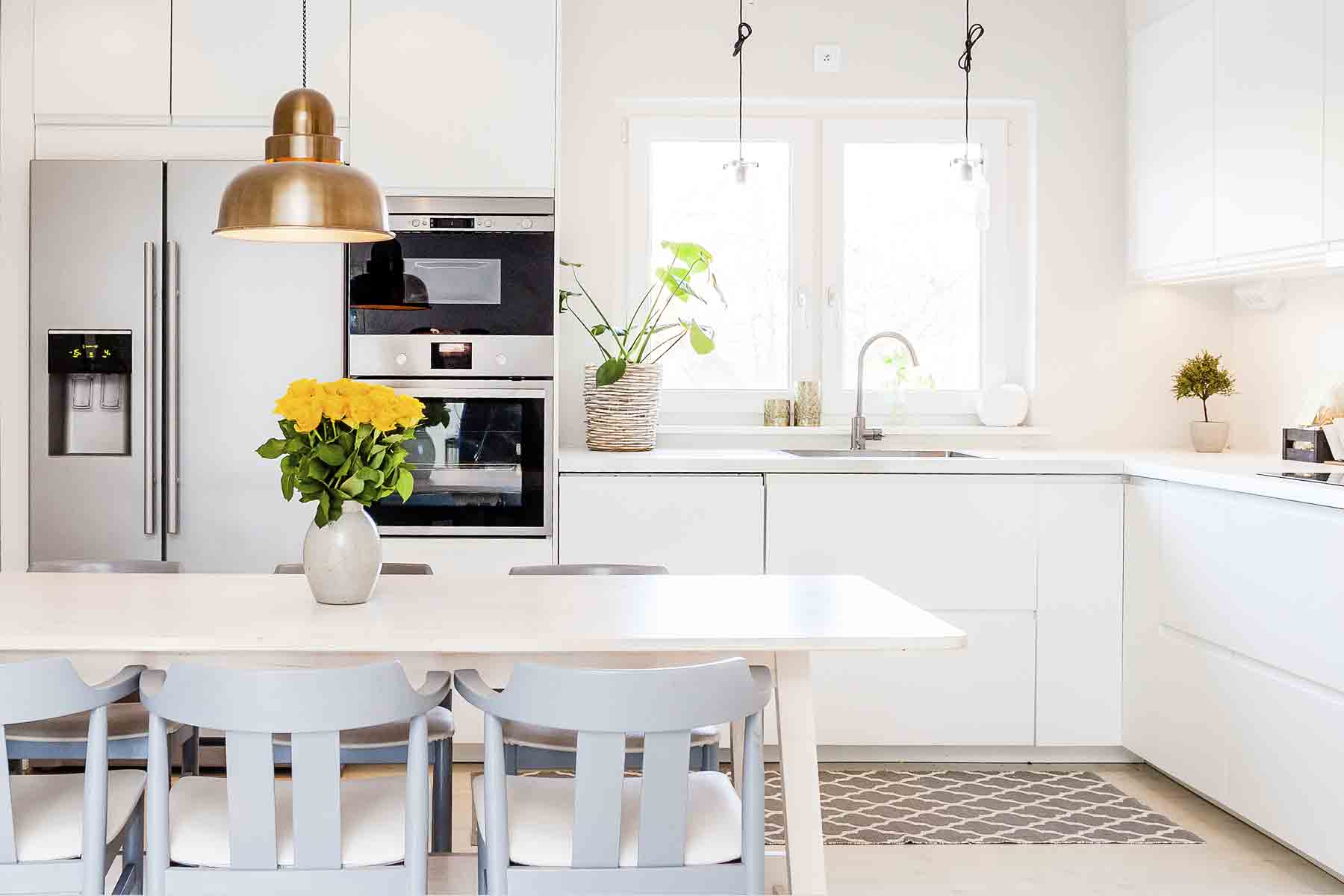 How much does a 10x10 kitchen remodel cost?
How much does a 10x10 kitchen remodel cost?
$150 – $250
average cost per square foot
$15,000 – $25,000
average total cost
---
Get free estimates for your project or view our cost guide below:
$150 – $250
average cost per square foot
$15,000 – $25,000
average total cost
---
Get free estimates for your project or view our cost guide below: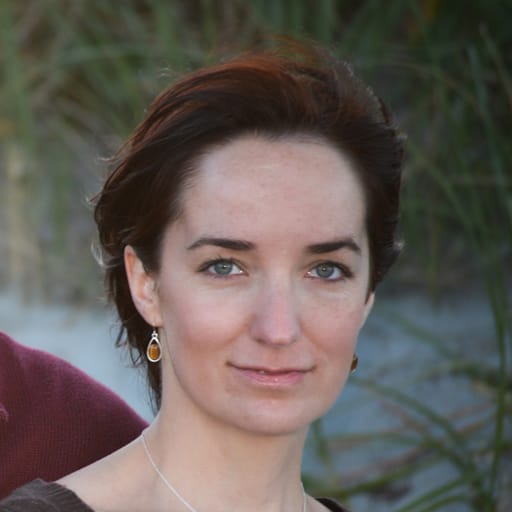 Fact-checked by
Tom Grupa
Average 10x10 kitchen remodel cost
An average 10x10 kitchen remodel costs $15,000 to $25,000, or $150 to $250 per square foot to update the cabinets, countertops, appliances, flooring, and lighting. 10x10 kitchen cabinets alone cost $3,000 to $11,000 for stock or semi-custom or $10,000 to $26,500 to upgrade to high end, fully custom cabinetry.
A small kitchen remodel costs $60 to $150 per square foot to refresh a space with a partial renovation like painting or refacing the cabinets, replacing some of the appliances, and resurfacing the countertops.
10x10 kitchen remodel costs
Project type
Average cost per square foot
Average total cost
Includes
Basic or small
$60 – $150
$6,000 – $12,500

Refacing cabinets
Painting the walls
New countertops or flooring
Upgrading some appliances or fixtures (faucet, sink, hardware)
Budget-friendly materials
Some DIY
Same structural layout

Average / full
$150 – $250
$15,000 ­– $25,000

All new appliances
Semi-custom cabinets, new hardware
Upgrading floors and countertops
New lighting New & higher end fixtures (sink, faucet)
Painting the walls
Same structural layout

High-end or large
$250 – $350+
$25,000 – $35,000+

Changing the structural layout
Adding or moving plumbing, electrical, or gas lines
Custom cabinets and countertops
Luxury fixtures and finishes
Smart appliances
Upgrading existing light fixtures
Adding recessed or under cabinet lighting
While "renovation" and "remodel" are used interchangeably, they are technically different things. Be clear with your designer or contractor about your desired changes to confirm you're all envisioning the same result.
Renovation refers to the restoration of something, like replacing or resurfacing cabinets.

Remodel means changing the structure or creating something new, like removing a wall to create an open concept floorplan.
Cost of a 10x10 kitchen remodel by project
The exact budget for your 10x10 kitchen remodel will vary depending on your material choices and the scale of the remodel. The following table shows a breakdown of how much each project typically contributes to the total kitchen remodel or renovation cost.
10x10 kitchen cabinets cost
Kitchen cabinets cost $2,000 to $14,000 installed for a 10x10 kitchen with 20 linear feet of stock or semi-custom cabinets. A high-end, fully custom cabinet remodel for the same 10x10 kitchen costs $10,000 to $24,000 for materials and labor.
10x10 kitchen countertops cost
New countertops cost $50 to $150 per square foot installed or $1,500 to $4,500 for an average 10x10 kitchen, depending on the material and finish. A 10x10 kitchen has about 30 square feet of counter space.
Granite, quartz, and solid surface are popular choices for their look, durability, and value.

Laminate countertops cost less but are not as durable and do not boost home value.
10x10 kitchen countertop costs by project type

| Surface | Size (inches) | Average cost installed |
| --- | --- | --- |
| Small kitchen counter (each) | 24x100 | $850 – $2,500 |
| Average kitchen counter (each) | 24x160 | $1,300 – $4,000 |
| Kitchen island | 36x78 | $1,000 – $2,900 |
| Small kitchen island | 36x40 | $500 – $1,700 |
| Bar / bistro tabletop | 16x36 | $200 – $600 |
| Outdoor kitchen counter | 24x72 | $600 – $1,800 |
10x10 kitchen appliances cost
Appliance prices for a 10x10 kitchen range from $100 to 3,400+ each before installation, depending on the type, brand, quality, and size. Buying a kitchen appliance package—a matching refrigerator, microwave, range, and dishwasher—costs $2,500 to $6,800 with installation and often reduces the price of each appliance.
The labor alone for kitchen appliance installation costs $100 to $350 on average.
Cost to remodel a 10x10 kitchen floor
An average 10x10 kitchen floor remodel costs $600 to $1,000 or $6 to $10 per square foot with installation. Costs can go as low as $3 per square foot or as high as $18 per square foot depending on the material you choose. Porcelain tile and vinyl are popular mid-range kitchen flooring choices.
10x10 kitchen remodeling cost factors
10x10 kitchen remodel cost factors

| Factor | Average price per square foot |
| --- | --- |
| Materials | $125 – $175 |
| Labor & installation | $25 – $75 |
| Total cost to remodel | $150 – $250 |
Layout – A 10x10 kitchen may be U-shaped, G-shaped, L-shaped, galley, or single wall. Some 10x10 kitchens also have an island. The layout affects the shape and number of cabinets and countertops you'll need.

Project scale – A "rip-and-replace" renovation that doesn't change the kitchen's footprint costs less and takes less time than a complete gut remodel with major structural changes. Hiring a structural engineer costs 1% to 5% of your total project budget if you're changing the kitchen's layout.

Material quality & finish – High-quality materials and luxury finishes greatly affect the total project cost.

Geographic region – Renovation costs vary according to the area and cost of living. Remodeling a 10x10 kitchen in western and northeastern states often costs much more than remodeling the same-sized kitchen in the south.
Labor cost to remodel a 10x10 kitchen
The labor costs to remodel a 10x10 kitchen typically make up 15% to 30% or your total project budget and include some or all the following professionals:
Contractor – A general contractor charges $50 to $150 per hour and oversees and coordinates the entire project.

Plumbing

Electrical

Architect – An architect charges $2 to $15 per square foot or $50 to $150 per hour to draw plans.

Demo

Painter – Painters charge $20 to $70 per hour or $1 to $6 per square foot.

Permits – Permits to remodel a 10x10 kitchen cost $500 to $1,500, depending on the project scale and local regulations. Changing the structural layout, plumbing, or electrical wiring typically requires one or more permits and inspections. Contractor bids often include the permit fees.
10x10 kitchen remodel FAQs
Is a 10x10 kitchen small?
A 10x10 kitchen is 100 square feet total, which is large enough for all appliances and has adequate storage and space to suit the needs of most medium-sized families. The 10-feet-long by 10-feet-wide L-shaped kitchen layout is often used for quick calculation and comparison in the kitchen design and cabinet industries.
How to remodel a 10x10 kitchen on a budget
Consider the following strategies for a budget-friendly 10x10 kitchen remodel:
Establish a realistic and detailed plan and budget before beginning the project. Add an extra 5%+ to cover any unexpected issues.

Leave the kitchen's layout as-is. This keeps the existing plumbing and electrical lines in place and saves on demolition and construction costs.

If your cabinets are still in decent shape, consider painting, refacing, or refinishing them and updating the hardware to refresh the look at a much lower cost than complete replacement.

If you need or want new cabinets, opt for stock cabinet options instead of custom cabinetry to reduce the cost as well as the project timeline.

DIY some or all the demolition, painting, or any other parts of the project you can handle yourself.

Price shop when searching for materials to get the best deals. Research online and locally, both retail and second-hand options.

Break up the remodeling project into several small projects you can do over time.
How much does a DIY 10x10 kitchen remodel cost?
A 10x10 DIY kitchen remodel costs $5,000 to $17,500, depending on the scale of the remodel, your material choices, and how much of the project you can do yourself. Remodeling a kitchen completely by yourself—provided everything is done correctly—can save 15% to 30% in labor and installation costs.
How long does a 10x10 kitchen remodel take?
Most 10x10 kitchen remodels take 6 to 9 weeks, depending on the extent of the changes. Complete remodels with structural changes, custom fabrication, and new or rerouted plumbing and electrical often take 3 to 5 months to obtain permits, order and receive materials, and finish construction and installation.
Getting estimates from kitchen remodelers
Follow these tips when searching for a kitchen remodeling contractor:
Get at least three estimates to compare.

Hire a licensed, bonded, and insured company that has been in business for 5+ years.

Look for members of the National Kitchen + Bath Association (NBKA).

Browse their reviews on HomeGuide and Google.

Ask for references with contact information.

Ask for a portfolio of past kitchen remodeling projects.

Avoid going with the lowest bidder as this can indicate lower quality work.

Get an itemized contract and warranty in writing before the project begins.

Never pay in full before the work is complete.
Questions to ask kitchen remodelers
Asking the right questions can help you choose the best contractor for your kitchen remodel:
How long have you been in business?

What experience do you have remodeling kitchens?

Are you licensed, bonded, and insured? Do you hold any specific certifications?

Do you have a portfolio of past projects I can review?

Can you provide references with contact information?

Are you connected with only one supplier or do work with several companies? What are my options for materials, appliances, and fixtures?

What does the estimate include?

What extra costs might come up during a project like this?

Do you require a deposit, and how much is it?

How long will the renovation take?

What permits do I need, and do you handle the permitting process?

Are permit fees included in the estimate?

Who is my main point of contact during the renovation?

Do you leave the area clean when the project is complete?

Do you offer a warranty, and what does it cover?

Do you register the manufacturer warranties for the various materials you will be installing?

Do you have financing options?