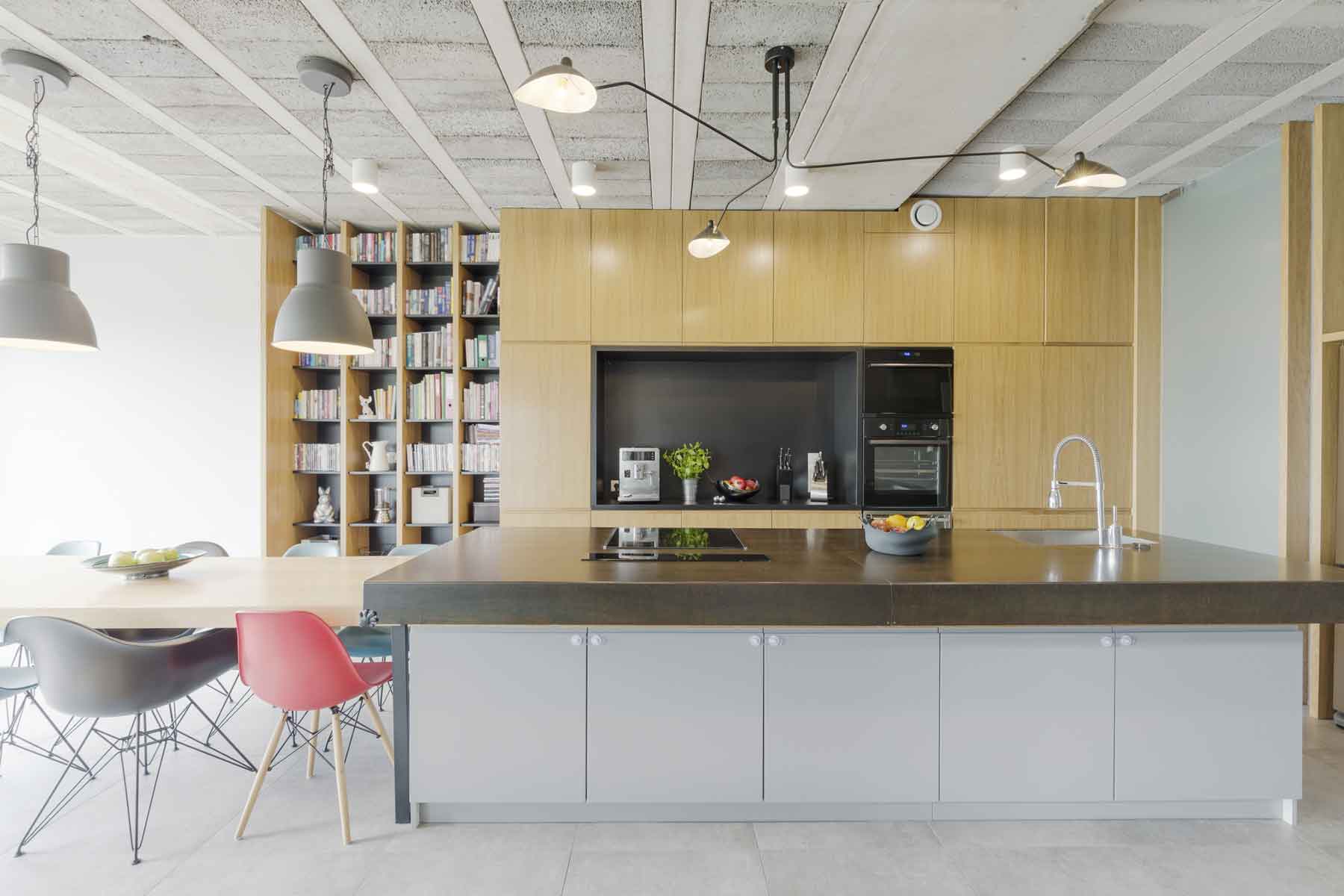 How much do concrete countertops cost?
How much do concrete countertops cost?
$50 – $150
cost per square foot installed
$1,500 – $6,000
average total cost installed (30 – 40 SF)
---
Get free estimates for your project or view our cost guide below:
$50 – $150
cost per square foot installed
$1,500 – $6,000
average total cost installed (30 – 40 SF)
---
Get free estimates for your project or view our cost guide below: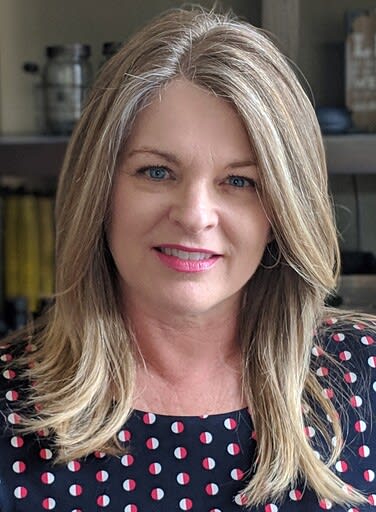 Fact-checked by
Tom Grupa
Cost of concrete countertops
Concrete countertops cost $50 to $150 per square foot installed or $1,500 to $6,000 total for an average kitchen. The cost of concrete countertops includes $5 to $15 per square foot for materials and $45 to $135 per square foot for labor. Polished concrete countertops are durable, customizable, and stylish.
Concrete countertop cost estimator

| Kitchen or project size | Countertop square footage | Average cost installed |
| --- | --- | --- |
| Small kitchen (70 – 100 SF) | 20 – 30 | $1,000 – $4,500 |
| Average kitchen (100 – 200 SF) | 30 – 40 | $1,500 – $6,000 |
| Large kitchen (200+ SF) | 40 – 60 | $2,000 – $9,000 |
| Island, tabletop, or bar top | 5 – 20 | $250 – $3,000 |
| Bathroom vanity top | 5 – 10 | $250 – $1,500 |
Concrete countertops price per square foot
A concrete counter looks like a massive slab but is actually only 1 ½" to 2" thick. A budget-friendly basic counter uses standard colors, finishes, and edges. A higher-end counter adds custom colors and design features at a higher cost.
Concrete countertop prices per square foot
Level
Cost per square foot installed
Includes
Basic
$50 – $100

Basic design with straight edges
Standard sink and faucet knockouts
Limited color and finish options

Mid-range
$100 – $135

Addition of aggregates
Custom shapes or edge details
More color and finish options

High-end
$135 – $150

Custom shapes or counter thickness
Custom colors or multi-color options
Specialized aggregate designs
Custom edges or inlays
Incorporated drainboards or trivets
Concrete countertops installation cost
Concrete materials account for just 10% of the total cost to install concrete countertops. The remaining 90% of the project costs are for labor to mold, fabricate, and finish the countertop.
Concrete countertops cost calculator

| Item | Cost per square foot | Average project (30 – 40 SF) |
| --- | --- | --- |
| Concrete materials and supplies | $5 – $15 | $150 – $600 |
| Labor to fabricate & install | $45 – $135 | $1,350 – $5,400 |
| Total cost to install | $50 – $150 | $1,500 – $6,000 |
Poured vs. precast concrete countertops
Concrete countertops that are poured on-site may cost more because the installation requires more workers, vehicles, and equipment at the job site. However, cast-in-place counters are seamless and adding custom features and intricate designs is easy.
Precast countertops are built in a factory and installed like other stone countertops. They're typically slightly cheaper since the pouring frames are reused for decades and less equipment is required on-site. The delivery and installation are fast with no waiting for the concrete to dry.
Labor cost to install concrete countertops
The labor costs to install concrete countertops are $45 to $135 per square foot, with just $5 to $15 per square foot covering the cost of materials. Other factors that affect the installation cost include:
Kitchen demo – Full kitchen demolition costs $500 to $2,500, while removing just the countertops costs $50 to $400.

Professional services –

A plumber costs $45 to 150 per hour to disconnect and reconnect the plumbing.

An electrician costs$50 to $130 per hour to relocate or install new outlets.

Sink replacement – Installing a new sink costs $330 to $1,300.

Faucet replacement – A new kitchen faucet costs $120 to $250.

Cabinet support – Factory cabinets may require added frame reinforcements or plywood sub-tops to support the heavy concrete.
Concrete countertops edge options
Adding an edge detail to the concrete costs $1 to $6 per linear foot to give countertops a high-end, finished look. The edge details are created using forms or molds that are clamped onto a cabinet when pouring the countertops in place. The most common edge options include:
Square – Standard edge

Bullnose – Curved along the top and bottom for an even finish

Beveled edge – Sharp 45-degree angle for a well-defined border

Live-edge – Chiseled or rock-edge look
Concrete countertops colors & finish
Concrete color pigments cost $35 to $40 per bag, with installers mixing in about 1 bag per cubic yard of concrete. Concrete surface stains and dyes cost about $40 per quart to cover 50 to 100 square feet of concrete but the process is messier and increases labor costs.
Finishes are achieved by polishing, grinding, stamping, sweeping, or adding aggregates to the concrete mix. The more difficult and precise the finish, the costlier the labor.
DIY concrete countertops cost
Building your own concrete countertops is a challenging and time-consuming project but can save you thousands of dollars in artisan labor costs. In addition to concrete prices of $120 to $150 per yard, you will need the following materials and equipment:
Wood for building molds

Wire mesh

Drywall screws

Silicone caulk

Sandpaper

Sealant

Colorant (optional)

Rental equipment including a concrete mixer, power sander, table saw, and power drill
Are concrete countertops cheaper than granite or quartz?
Concrete materials are cheaper than slabs of granite and quartz, but the high cost for the artisan labor makes installing concrete nearly as expensive as granite and quartz countertops.
Concrete countertops pros & cons
Concrete countertops pros & cons
Pros
Cons

Multiple color and edge options
Easily personalized with embedded inserts and inlays
Cast in any shape
Concrete is heat resistant, but not when treated with a sealant
Durable material that lasts a lifetime
Increase the home's value

High costs for skilled labor
Take 3 to 7 days to cure
Prone to cracks, chips, and scratches
Porous if not properly sealed
Heavy, requiring proper supports
Routine waxing & sealing maintenance required
Heat can damage or discolor the sealant
Frequently asked questions
Do concrete countertops add value & are they worth it?
Concrete countertops are a premium countertop material that is worth the cost, adding value to the home.
Are concrete countertops safe and sanitary?
Concrete countertops are safe and sanitary when properly sealed. Unsealed concrete is porous and absorbs spills, leading to bacteria growth.
How do you maintain concrete countertops?
Follow these tips to maintain concrete countertops:
Yearly – Seal with a food safe, heat-resistant, and stain-repellant sealer.

Monthly – Wax the counters, allowing the layers to build up for added protection.

Daily – Clean with a pH neutral, non-ammonia, non-abrasive cleaner and a soft sponge.

Immediately – Wipe up acidic or highly-staining spills.
How long do concrete countertops last?
Concrete countertops last a lifetime with annual sealing and routine waxing. Concrete is one of the most durable materials in existence today.
How long does it take to install concrete countertops?
Pouring concrete countertops takes about 2 to 4 hours, but the counters should sit for at least 48 hours before installers remove the molds. Allow concrete to cure at least 4 days prior to sealing.
Getting estimates from concrete countertop contractors
Before hiring pros for installing countertops, be sure to:
Compare at least 3 estimates with similar materials.

Hire a licensed, bonded, and insured company in business for 5+ years.

Look for an installer specializing in concrete countertop installation.

Check their reviews on HomeGuide and Google.

Ask for references with contact information.

Review their portfolio of past similar countertop installations.

Get a detailed contract and warranty in writing before the project starts.

Never pay in full before the job is complete. Follow a payment plan instead.
Questions to ask
Some important questions to ask concrete countertop fabricators include:
What experience do you have with concrete countertop installation?

Are you licensed, bonded, and insured?

How long will the installation take?

How long does the concrete need to dry before I can use my counters?

What color and finish options are available within my budget?

How do I maintain the concrete counters?

Does this project require a permit, and do you handle the permitting process?

Do you require a deposit? If so, how much is it?

Do you submit the manufacturer's warranty registration for me?

Do you offer a warranty on the labor?