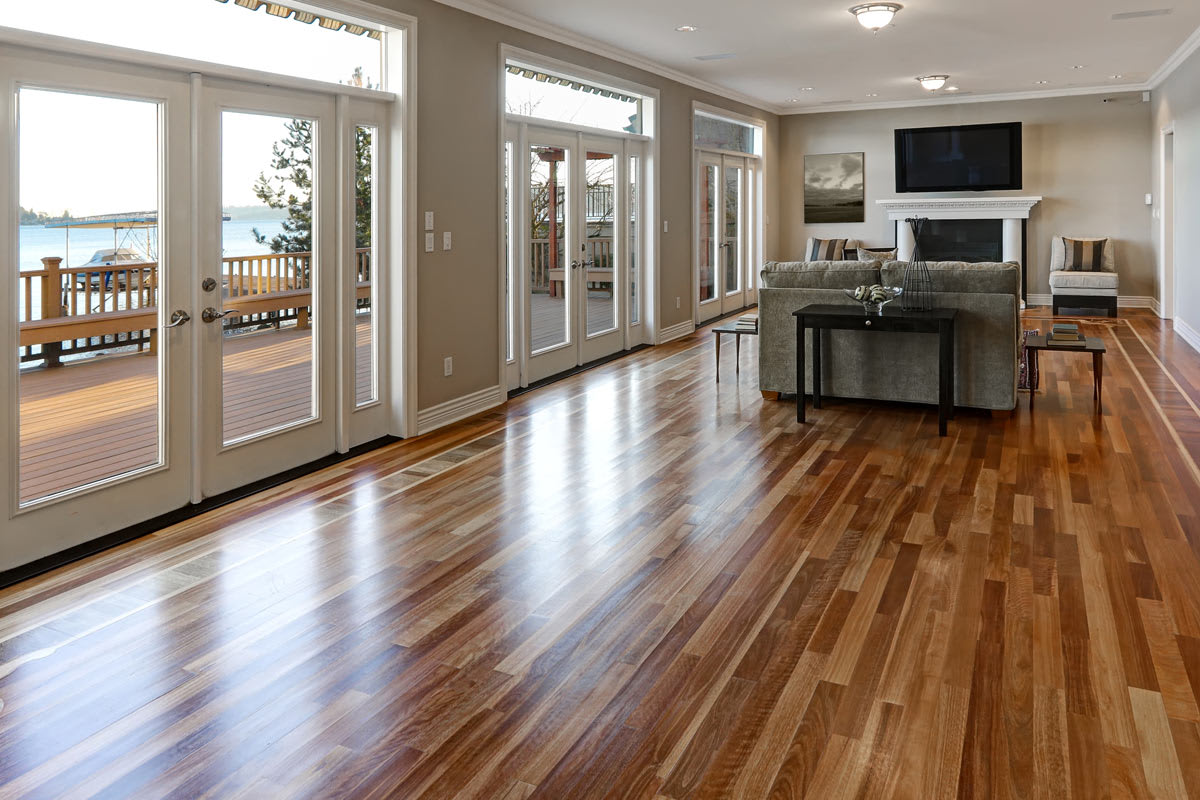 How Much Does Bamboo Flooring Cost?
How Much Does Bamboo Flooring Cost?
$5 – $10 Per
Square Foot Installed
---
Bamboo flooring costs between $5 and $10 per square foot for materials and professional installation. The cost of materials ranges from $1.69 to $4.60 per square foot, and the labor cost to install runs an average of $3 to $5 per square foot.
Get free estimates for your project or view our cost guide below:
$5 – $10 Per
Square Foot Installed
---
Bamboo flooring costs between $5 and $10 per square foot for materials and professional installation. The cost of materials ranges from $1.69 to $4.60 per square foot, and the labor cost to install runs an average of $3 to $5 per square foot.
Get free estimates for your project or view our cost guide below: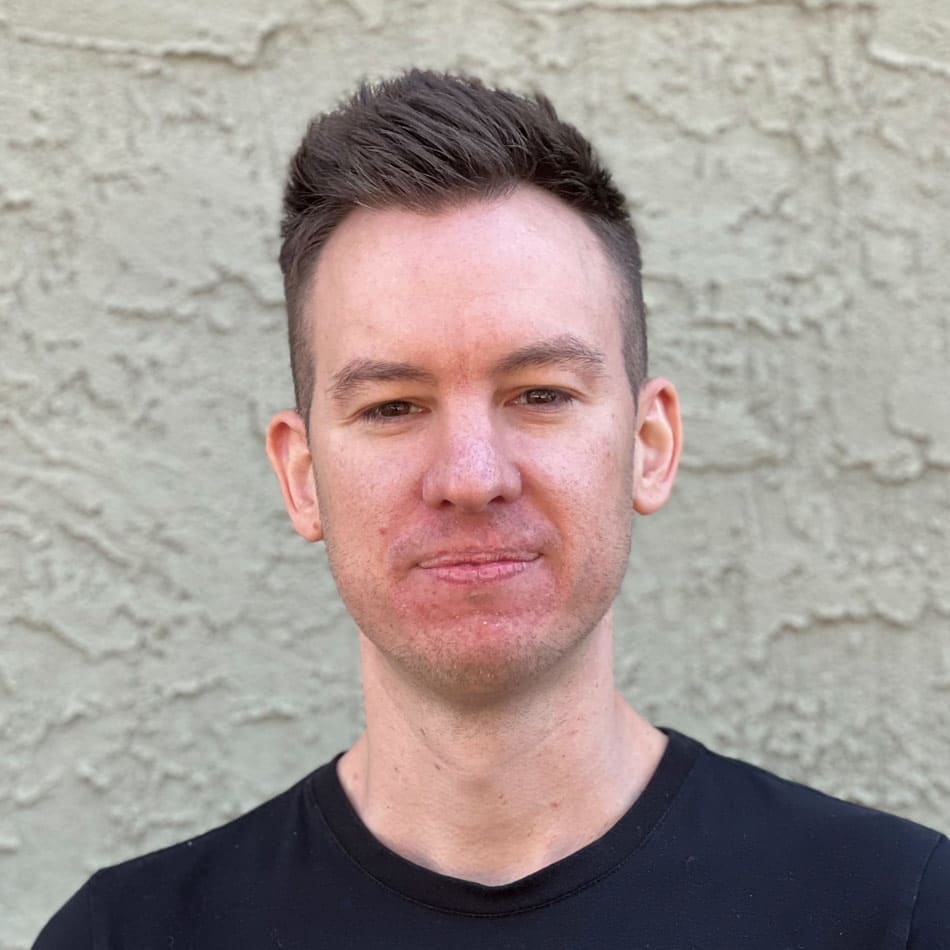 Cost To Install Bamboo Flooring
The average cost to install bamboo flooring in a 120-square-foot bedroom is between $564 to $1,200 whereas a 200-square-foot living room runs $940 to $2,000. The average cost of materials is $3.15 per square foot, and the cost of labor for installing a bamboo floor is $3 to $5 per square foot.
Bamboo Flooring Cost

National

Average Cost
$740
Minimum Cost
$470
Maximum Cost
$1,200
Average Range

$620

to

$940
Bamboo floors can be just as hard as hardwood flooring, for 20 to 25% less money. Good quality bamboo floors are extremely durable, so look for companies that offer a 25-year warranty.
Bamboo comes in a variety of stains, colors, and prints—enough to match any home décor. Here are the pricing factors to consider when installing bamboo flooring in your home:
Bamboo Flooring Costs
There are several different types of bamboo flooring, and many different colors and styles, but on average, solid bamboo flooring ranges in price from $1.69 to $4.59 per square foot. Each one has a different cost based on the quality, type, size, pattern, and manufacturing process.
Bamboo Flooring Cost Per Square Foot
Bamboo Flooring Cost Per Square Foot

| Type | Cost Per Square Foot |
| --- | --- |
| Embossed | $2.02 – $4.29 |
| Hand Scraped | $2.02 – $4.29 |
| Distressed | $1.69 – $3.99 |
| Locking | $2.49 – $3.48 |
| Smooth | $1.89 – $4.59 |
| Wire Brushed | $2.02 – $3.79 |
Bamboo Flooring Installation Considerations
As with all flooring installation, there are some things to keep in mind for a successfully finished floor. Bamboo is significantly affected by humidity and temperature.
Acclimate the boards – The boards should sit in the house, or the room they will be installed in, for 5-30 days before installation can take place to adjust to the humidity of the room. Skipping this waiting period can create a floor with gaps and some measure of instability. Horizontal and vertical boards can acclimate in 3–4 days; it's the strand-woven boards that can take up to 30 days.

The subfloor – If you're installing over plywood, include a layer of builders felt for the best result. If you're installing over concrete, add a foam underlayment to keep moisture away from the boards. You should also seal the concrete as too much moisture can result in the adhesive letting go of the boards. Bamboo and moisture or humidity don't mix well.

Underlayment – A layer of foam underlayment is essential for three reasons. It provides padding for the boards, can be used with a sound barrier for privacy, and a vapor barrier to limit moisture absorbed into the boards. If the floor will be installed in a basement or is otherwise below grade, it will need a separate moisture barrier laid along with the foam.

Consider each board – You'll want to look at each board before installing. Some will need to be discarded due to small imperfections or cracks. When ordering the proper square footage to cover the floor in your room, add about 10% more than you need to cover for the usual wastage incurred when cutting different lengths to fit around corners or other obstacles.

Trade off boxes – As you're installing the boards, take boards from several different boxes. Don't just use the boards from one box, then another, then another. Slight color differences can make a big difference in a large floor. If the boards are all mixed together, it will create a lovely texture of color, reinforcing the natural look.
Installation Cost Factors
Installation labor for the bamboo planks or boards is $3 to $5 per square foot or $30 to $45 per hour per worker. It costs less to install an inexpensive bamboo floor than it does an expensive floor because of the density of the wood changes with price.
Pay more for the following:
Moving furniture. If your contractor needs to move your furniture off the floor, it will cost extra. Try to move your furniture and belongings off the floor if at all possible.

Repairing the subfloor. The cost of subfloor repair ranges from $57 to $98 per hour. Sometimes a new subfloor may need to be laid which is usually comprised of sheets of plywood. Maybe the entire subfloor doesn't need to be re-laid, only some areas need repairing. The subfloor may need to be leveled, and this job will also take some time. The more time a contractor spends on your job, the more it will cost.

Baseboards. Will the baseboards need to be removed or replaced? It depends on the type of floor you had previously and how much space is available under the baseboard. If they need to be removed, they are easily damaged and will need to be replaced.

Total square footage. The larger the area, the more it will cost. However, if you do a huge area, such as an entire house, the contractor may give you a discount. Alternatively, if you do a tiny space, they may charge more or charge a service call to cover the costs of doing the job. Ask if there are discounts available.

Experience of your contractor. A good contractor charges from $30 to $45 an hour to install a bamboo floor, and the US average is $34 per hour per worker. The more experience your contractor has, the more they can charge. Make sure your contractor is insured, licensed, and bonded. Call the professional organizations they say they belong to, such as The National Wood Floorers Association.
Types of Bamboo Flooring
Bamboo Flooring Costs By Type

| Type | Average Cost (SF) |
| --- | --- |
| Solid | $1.70 – $4.60 |
| Horizontal | $2.99 |
| Vertical | $1.69 – $3.58 |
| Strand-Woven | $2.11 – $3.89 |
| Carbonized | $2.59 |
| Engineered / Laminate | $1.69 – $3.19 |
| Floating | $1.69 – $3.69 |
Solid Bamboo Flooring
Solid bamboo flooring materials cost $1.70 to $4.60 per square foot. Although named "solid bamboo flooring," it is not solid planks of bamboo. It's made from strips of bamboo that have been dried, glued, and then compressed to form solid planks. This configuration gives the plank a lot of stability.
Horizontal Bamboo Planks
Horizontal bamboo planks cost $2.99 per square foot. These planks are constructed from bamboo strips, which are laid flat and stacked onto a wooden substrate. The natural growth rings or knuckles are visible in this method of construction. Horizontal and vertical bamboo floors are equally strong.
Vertical Bamboo Planks
Vertical bamboo planks cost $1.69 to $3.58 per square foot and look the most like traditional hardwood floors. Vertical bamboo planks are cut from strips of bamboo, just like horizontal planks, but the strips are turned on their sides and then glued together.
Horizontal and vertical bamboo planks are both made from strips of bamboo; the difference is how they're placed.
Strand-Woven Bamboo Flooring
Strand-woven bamboo flooring costs $2.11 to $3.89 per square foot. Strand-woven bamboo makes the densest type of bamboo floor and is produced by bonding the bamboo grasses.
The strands of grass are soaked in glue or resin and are allowed to intermingle and tangle. Then with a combination of heat, resin, and compression, stranded bamboo planks are formed. The process creates a floor that is three times stronger than regular bamboo floors. It is also the most expensive option for bamboo flooring.
Engineered strand bamboo planks are stronger, denser, and cost more at $7.43 per square foot. These planks are made up of 3 layers. The top and bottom layer are slices of strand bamboo, and the middle layer is regular bamboo. [3] However, some engineered bamboo is not 100% bamboo; instead its center is MDF. Check the specs before you buy.
Carbonized Bamboo Flooring
Carbonized bamboo sells for $2.59 per square foot at top retailers. Carbonization is a boiling process which will darken the wood to a rich caramel color, but it will also weaken the wood. Some say the wood is weakened by 30%. The rule of thumb is the lighter the floor, the stronger it is.
Bamboo Laminate Flooring
Engineered bamboo sells for $1.69 to $3.19 per square foot. In this form of bamboo flooring product, the bamboo is laid over a substrate of plywood. The layers are laminated to create a stable floor.
Many times the plywood is in the center of the plank, with stranded or non-stranded bamboo planks laminated to the top and bottom of the plywood. This configuration is designed to contract and expand with no warping as a result.
Floating Bamboo Flooring
Floating bamboo costs $1.69 to $3.69 per square foot. The term "floating" refers to a floor that is neither glued nor nailed to the subfloor. Floating is usually constructed with a tongue-and-groove type of plank, or a click-lock system.
This is a DIY-friendly method of installing a bamboo floor, as no specialized equipment is required and no special knowledge is needed.
A thin foam layer is laid on the floor and the boards go directly on top of that. They are fitted together and locked into place. This continues until the entire floor gets covered.
Bamboo Flooring Textures & Colors
Types of bamboo floors are differentiated by color and texture. The current trend is for floors to look like they've been there for decades, so many bamboo floors are textured to get this look.
Any little scratches or dings that get added as a result of everyday activity on a hand-scraped floor won't even be noticed. In fact, they will add to the charm of your "used" floor.
Hand Scraped or Distressed Bamboo
Rustic textures are made by hand-scraping the bamboo, or by a machine that replicates a hand-scraped look. Most hand-scraped planks have a matte finish.
Hand Scraped Bamboo Flooring Costs

| Store | Average Cost (SF) |
| --- | --- |
| Lumber Liquidators | $1.69 – $3.19 |
| Home Depot | $1.86 – $4.89 |
| Wayfair | $7.79 – $8.69 |
| Lowe's | $4.59 – $5.99 |
| Build Direct | $2.19 – $4.99 |
Smooth Bamboo
A smoother, more finished look is achieved by a machine that mills the bamboo planks and finishes them in a shiny or matte finish.
Smooth Bamboo Flooring Costs

| Store | Average Cost (SF) |
| --- | --- |
| Lumber Liquidators | $0.99 – $2.99 |
| Home Depot | $1.89 – $4.59 |
| Wayfair | $4.19 – $11.69 |
| Lowe's | $3.99 – $5.99 |
| Build Direct | $2.39 – $4.99 |
Wire-Brushed Bamboo
Like hand scraped bamboo, a wire brushed finish provides an antique appearance to the floor that adds to the classical style of your house.
Wire-Brushed Bamboo Flooring Costs

| Store | Average Cost (SF) |
| --- | --- |
| Lumber Liquidators | $2.09 – $2.79 |
| Home Depot | $2.02 – $3.79 |
| Wayfair | $2.19 – $8.99 |
| Lowe's | $4.59 – $5.89 |
| Build Direct | $4.99 |
Bamboo Color Differences
Bamboo left in its natural state is a very light, neutral color. It can blend into nearly any decorating theme.

Darker bamboo colors are achieved by boiling the bamboo until the plant sugars caramelize.

Bamboo can also be stained to nearly any color.

You can also get a bamboo plank that looks like oak or maple or any other kind of exotic wood with a direct print process. During the manufacturing process, the wood grain is printed on the bamboo plank and then it is sealed.
Bamboo Flooring Pros and Cons
Bamboo is an eco-friendly addition to your home, with remarkable sustainability. Compared to hardwoods which can take up to 30 years to grow, bamboo is technically a grass which grows to maturity within 5–6 years.
Just as hard as many hardwoods, it's a good choice for an eco-aware home. This board is twice as hard as oak floors and excellent for busy families with pets.
Bamboo Flooring Pros and Cons
Pros
Cons
Sustainable
You like the process of sustainability and eco-awareness in your life and home. Bamboo is an easily renewed resource, ready for harvest in 5–7 years.
Oversight may not be the same as it is in the US. The country of origin may use a young bamboo (which is not as hard), or they may use pesticides.

The additional shipping cost also adds to the carbon footprint of the product, if you're trying to be eco-conscious.
Cost
You're looking for something real that fits your budget. Bamboo flooring can cost significantly less than hardwoods.
If manufactured abroad, the extra cost for shipping may cause the price to exceed the budget.

Maintenance
Bamboo floors are easy to clean and nearly maintenance free.
Flexible Installation
Bamboo can be installed over a variety of subfloors such as concrete, wood, plywood, vinyl, or tile.
Allergy Friendly
They don't hold allergens as carpets can. US floors have very low formaldehyde emissions because they are manufactured with safe resins.
Cheaper bamboo flooring products may use glues or adhesives that will off-gas once they are installed in your home.

Durable
Bamboo floors are long lasting. Warranties usually run for 25–35 years.
Inexpensive bamboo flooring can be susceptible to scratches. Sometimes a deal is not a deal.

Damage Resistant
Many bamboo planks have a hard finish applied at the factory which makes them dent and scratch resistant.
Bamboo loves to absorb water, so it is not a good fit for bathrooms and other places where water rules the day.
Bamboo Flooring Maintenance
Bamboo floors are incredibly easy to clean off. They require no waxing or shining. Daily use of a dust mop only takes a few minutes and keeps the floor free from dust and dirt. The floor can be cleaned with a damp cloth; there is no need for a heavy bucket of cleaning water and a mop.
The best cleaning solution for a bamboo floor is a quart of water to which has been added a quarter cup of vinegar. Rinse your mop in this and squeeze out the majority of the water.
There is no reason to use expensive cleaners or mop/shine products. Don't ever use abrasive cleaners or cleaning pads. Steam cleaning is not recommended due to bamboo's ability to absorb water.
Conclusion
A bamboo floor is beautiful in all its options, and it will add visual warmth to your home. It's sustainable, and some flooring companies grow their own bamboo, ensuring it meets rigid eco standards for off-gassing and adhesives used to secure it to the floor.
If this is a concern of yours, search for companies that are certified by the Forestry Stewardship Council (FSC) for methods and products used in harvesting and manufacturing.
Look carefully at inexpensive bamboo flooring options. They usually tend to scratch easily, and they don't resist dents from furniture. Be careful of all bamboo floors and water, as bamboo tends to absorb water quickly. Wipe up spills immediately. They are easy to clean with a damp mop and a mixture of water and vinegar. They don't need waxing.
All in all, bamboo is an excellent choice in the quest for a natural, hard flooring product. The drawbacks can be overcome with some research, and it's a pretty good bet that bamboo flooring can fit into your budget.