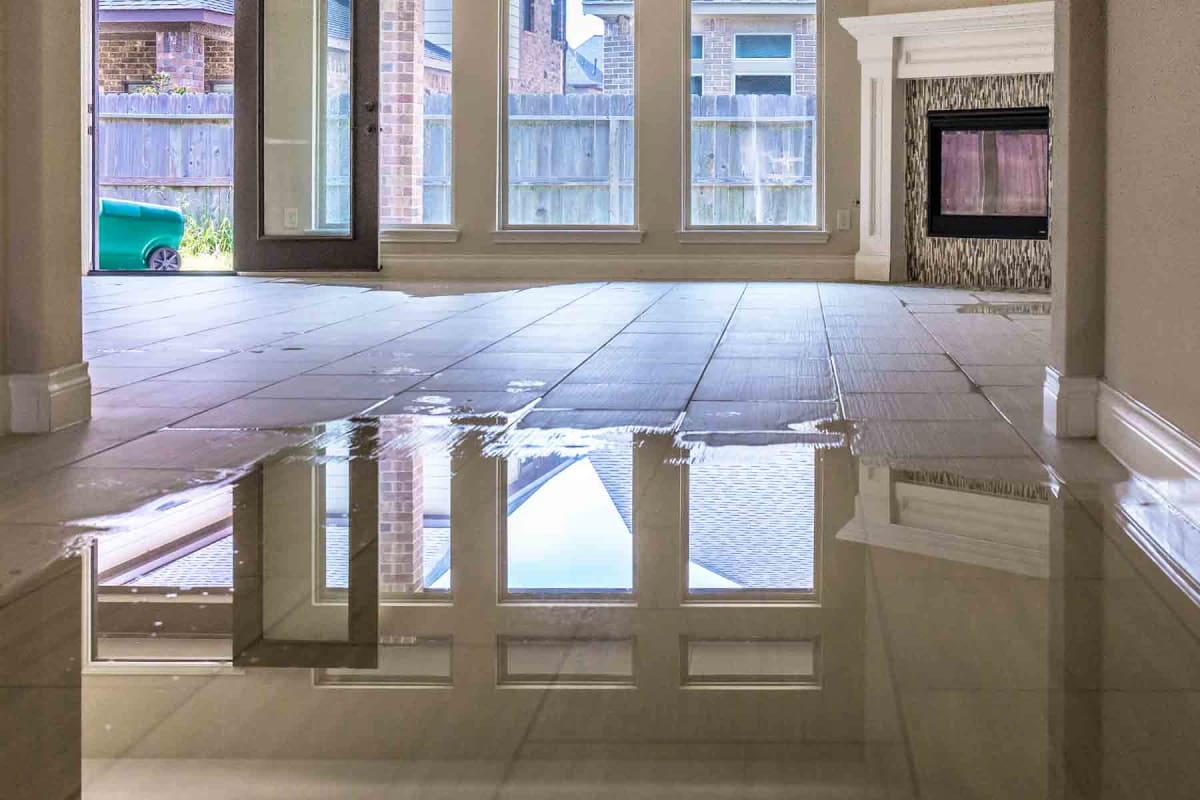 How much does water damage restoration cost?
How much does water damage restoration cost?
$2,000 – $6,000
average cost
---
Get free estimates for your project or view our cost guide below:
$2,000 – $6,000
average cost
---
Get free estimates for your project or view our cost guide below: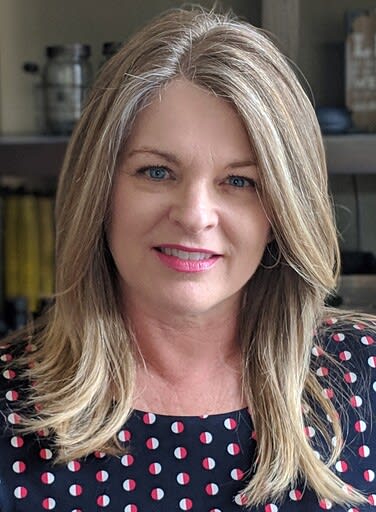 Fact-checked by
Tara Farmer
Water damage restoration cost
Water damage restoration costs $2,000 to $6,000 on average. However, water damage repair can cost from $150to $100,000, depending on the volume of water and severity of damage. Water damage restoration costs are lowest for minor clean water leaks and highest for major disasters with contaminated black water.
Most professionals measure water damage by class, with Class 1 being the easiest to fix and Class 4 being the most severe and costly.
Water damage restoration price sheet

| Water damage class | Average repair price | Details |
| --- | --- | --- |
| Class 1 (Minimal damage) | $150 – $500 | Small water leaks in one area of a room with limited damage the homeowner can repair |
| Class 2 (Significant damage) | $1,500 – $5,000 | Up to 12" of standing water in at least one room |
| Class 3 (Extensive damage) | $5,000 – $15,000 | Water leak that permeates every part of one or more rooms, including the ceiling, walls, flooring, and subflooring |
| Class 4 (Disaster) | $15,000 – $100,000 | Most severe damage throughout the home caused by prolonged flooding from high water or a hurricane |
Water extraction cost by category
Removing water and drying the area costs $4 to $12 per square foot, depending mainly on the type of water that needs to be cleaned up and the equipment required. After a restoration specialist assesses the damage, water extraction is one of the first steps in the restoration process.
Water extraction costs by category

| Category | Average cost per square foot | Contamination level | Source |
| --- | --- | --- | --- |
| Category 1: Clean water | $4 – $6 | Minimal – poses no health risk | Clean water comes from a clean and sanitary source, such as a broken water line, faucet, or rainwater leak. |
| Category 2: Gray water (Sullage) | $6 – $9 | Some contaminants – poses a mild risk | Gray water comes from an overflowing dishwasher or washing machine. |
| Category 3: Black water | $9 – $12 | Hazardous – poses a serious health risk | Black water contaminated with fecal matter or other harmful bacteria comes from toilets, sewer backups, rising seawater, or groundwater intrusion. |
Water damage repair cost per square foot
After the restoration specialists remove the water and dry and sanitize the area, you may need to hire additional contractors to repair the water damage. Repair costs vary depending on the level of damage and the materials that need repair or replacement.
*Including labor and materials
The cost to repair a burst pipe is $150 to $250 per linear foot. Burst pipes are a common cause of water damage.
Mold remediation
Mold remediation costs $15 to $30 per square foot or $1,500 to $15,000+ total and is the most expensive and critical step of the restoration process after water damage. Mold spreads quickly, so drying the area out quickly is important after a major leak or flooding event.
A mold inspection costs $300 to $650 on average for a professional to check your home for mold growth.
Water damage restoration cost factors
The type and extent of the water damage are the biggest factors that influence the cost of restoration. Estimates also depend on where you live, the labor you hire, and the amount of work and materials it takes to repair the damage.
Location – Location affects the cost of materials and labor, the nature of severe weather events, the ease of site access, the cost of insurance, the value of your property, and the building codes the contractors must follow.

Labor – In addition to the company that conducts the water extraction and drying, you may need to pay additional contractors to make repairs, including painters, roofers, electricians, plumbers, and carpenters.

The severity of the damage – The worse the water damage, the more the water remediation and repairs cost.

Restoration of personal property – Furnishings and clothing may be salvageable if the water damage is Category 1 or 2. If the water damage is Category 3, everything in the area will need to be replaced.

Insurance coverage – Home insurance covers water damage if it is sudden or accidental. Insurance does not cover damage when it results from neglect. Also, the insurance policy does not cover flood water damage unless you have a separate flood insurance policy.

Timing – After-hours emergencies have added costs. However, failure to take immediate action to mitigate the damage may increase the repairs needed.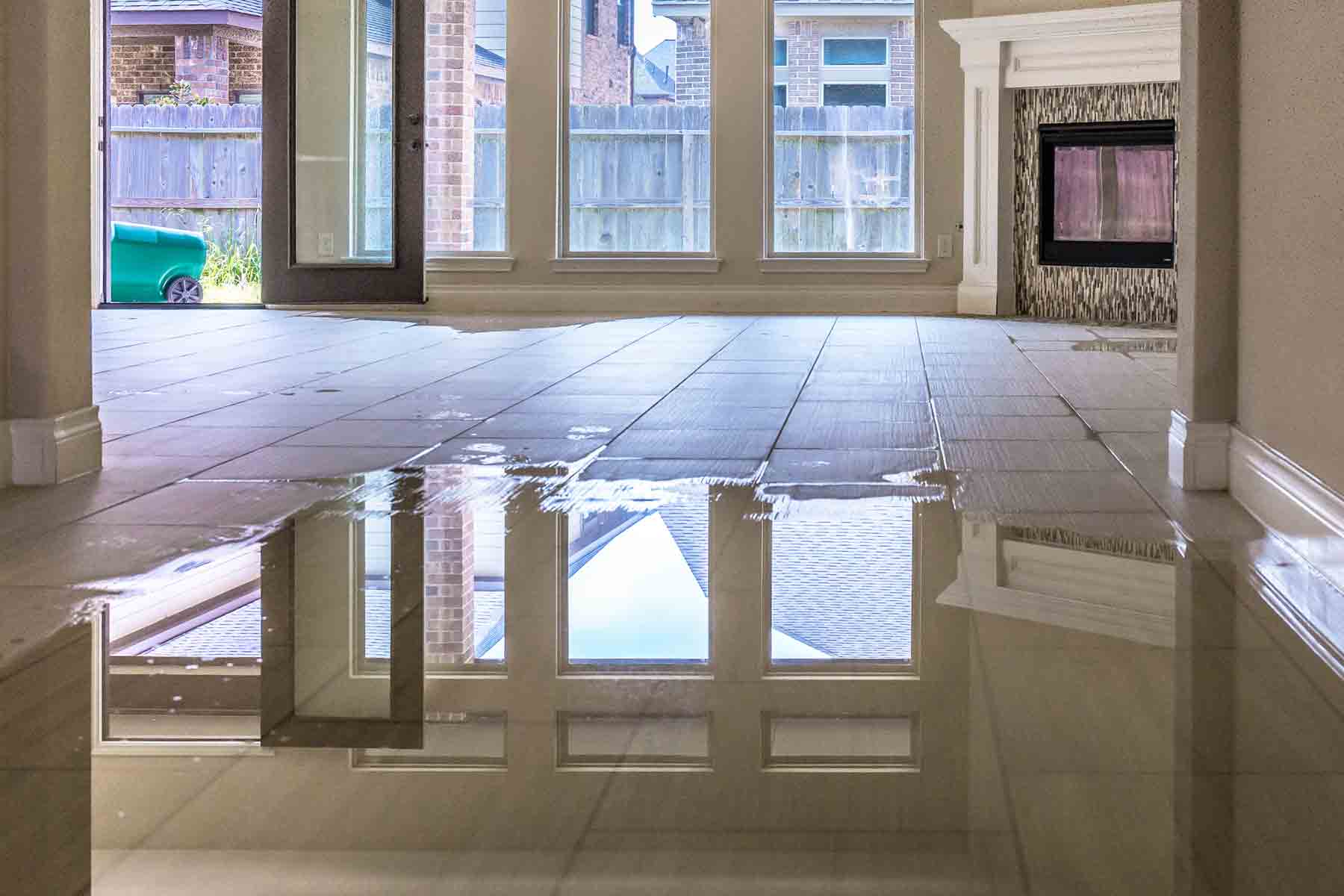 Water damage restoration steps
A water damage restoration contractor performs the following steps:
Assessment – A water damage assessment identifies the water source, contamination category, and the water damage class.

Water extraction – Contractors use powerful pumps and extractors to remove standing water from the area. Then, portable wet/dry vacuums clean up the remaining surface water.

Thermal Inspection – An infrared thermal camera or moisture meter detects any hidden pockets of saturation in the walls or floorboards.

Remove wet materials – To speed up the drying process, contractors remove any wet materials including carpet, carpet padding, and wooden trim work.

Drying and dehumidification – The specialist uses heavy-duty fans, air movers, and industrial dehumidifiers to speed drying and prevent mold growth. This step is longer if water damage is severe, requiring removing parts of the walls or floors.

Cleaning and sanitizing – The contractor uses specialized equipment, such as High-Efficiency Particulate (HEPA) vacuums, air scrubbers, or other negative air machines to sanitize the area. If the damage is from Category 3 black water, the specialists wear protective equipment and clean all surfaces with an antimicrobial solution.

Repairs – The final steps of water damage restoration include repairing or replacing any unsalvageable materials below the flood line, such as flooring, drywall, trim, and subfloor materials.

If the water is Category 1 or 2, professionals can clean the carpets, reuse the wooden trim boards, and repair the drywall. 

If the water is Category 3, they must remove and dispose of all materials below the flood line as hazardous waste.
Preventing water damage
If your home is in a low-lying or flood-prone area, a sump pump costs $600 to $2,500 and can help keep your basement dry and free of water damage. The pump prevents water from pooling around the foundation, pushing the water away from the house to higher ground or a storm drain.
Additionally, basement waterproofing costs $6 to $15 per square foot to install sealants, drains, and barriers to stop all water penetration into the home.
Other ways to prevent water damage include:
Disconnect hoses from faucets in freezing weather.

Regularly clean out gutters and downspouts.

Keep trees trimmed and planted at least 20 feet away from any pipes and drainage fields to avoid root intrusion.

Check for plumbing leaks by looking for chipped paint, musty smells, or areas of discoloration that could mean moisture.

Shut off the water main if you plan to vacate your home for an extended period.

Check the attic and roof for leaks and make repairs promptly.

Install a water alarm to detect water intrusion or leaks in your basement or other areas.
Water damage restoration FAQs
What is water damage restoration?
Water damage restoration is the process of fixing the damage caused by water intrusion into your home. Leaks, burst pipes, floods, and hurricanes can cause water damage. Restoration involves several key steps, including assessing the damage, removing any standing water, and drying the area completely.
Once the area is dry, additional contractors may be needed to repair or replace any damaged materials. This may include carpet padding, carpeting, hardwood floors, drywall, or wooden baseboard trim.
What are the benefits of professional water damage restoration?
Trained professionals can safely handle contaminated gray and black water intrusion. They also know how to inspect and categorize the damage to determine the restoration steps needed, providing you with a list of the repairs. Many times, insurance policies require professional remediation to cover water damage repair costs.
How is the cost of water damage restoration estimated?
Contractors estimate the cost of water damage restoration based on the water damage class and the water category. They classify the water damage using 4 levels, with level 1 being the least damage that is easiest to fix and level 4 being the most severe and costly damage.
In addition, the type of water affects the estimate. Category 1 clean water is the cheapest to clean up, while categories 2 and 3 present more of a health risk and require special care with added costs. Other factors like the repairs needed and how quickly you begin remediation also affect your estimate.
How long does water damage restoration take?
Specialists can resolve smaller, localized incidents of water damage with clear or gray water damage in a matter of a few days. Restoration for major water damage involving natural disasters or black water contamination can take several weeks or months, depending on the demand for contractors.
Can water-damaged pictures be restored?
Restoring water-damaged pictures is challenging but possible sometimes. The sooner you separate the photos and lay them flat to air dry, the better. Photo restoration specialists are skilled in repairing and enhancing damaged photos using digital tools.
Getting estimates from water damage restoration companies
Getting estimates from water damage restoration companies is an important step in dealing with water damage. Follow these suggestions on how to approach this:
Research and identify restoration companies in your area with exceptional reviews on HomeGuide and Google.

Reach out to several companies to request estimates, giving them as much detail as possible, including the cause of the damage and the areas affected.

Ask for a more accurate on-site assessment to evaluate the damage with accuracy.

Take the opportunity to ask questions during the assessment to understand what services are included, the timeline for completion, and any guarantees or warranties offered.

Request a written estimate that details the scope of work, materials, labor costs, and other relevant expenses to prevent misunderstandings later.

Compare the estimates from several companies. Consider the total cost, the services offered, the timeline, and the company's reputation.

Coordinate the restoration with your insurance provider. Some restoration companies work directly with insurance companies to simplify the process.

Check the company's credentials confirming their licensure, insurance, and certifications in water damage restoration.

Ask for references from past clients to get a sense of the company's reputation and the quality of their work.

Remember that the lowest cost estimate may not represent the best value if they compromise the quality of work.
Questions to ask a water damage restoration specialist
Consider asking these important questions when choosing a water damage restoration specialist:
What experience do you have with water damage like mine?

Are you licensed, insured, and certified in water damage restoration?

Can you provide references or customer reviews?

Do you offer 24/7 emergency services?

What water damage assessment process do you follow?

What equipment and steps do you use for water extraction and drying?

How do you handle mold remediation?

What is your estimated restoration timeline?

Do you work directly with my insurance company?

What guarantees or warranties do you offer?