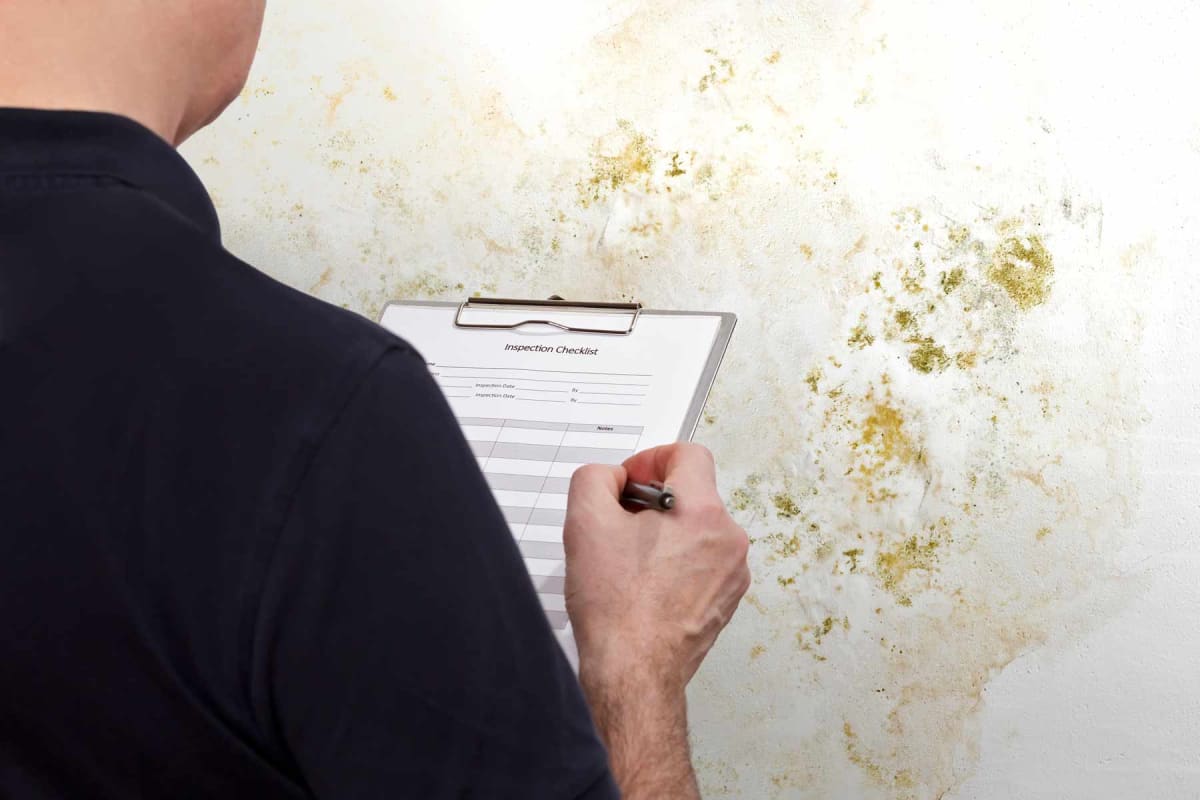 How much does a mold inspection cost?
How much does a mold inspection cost?
$300 – $650
average mold inspection cost
---
Get free estimates for your project or view our cost guide below:
$300 – $650
average mold inspection cost
---
Get free estimates for your project or view our cost guide below: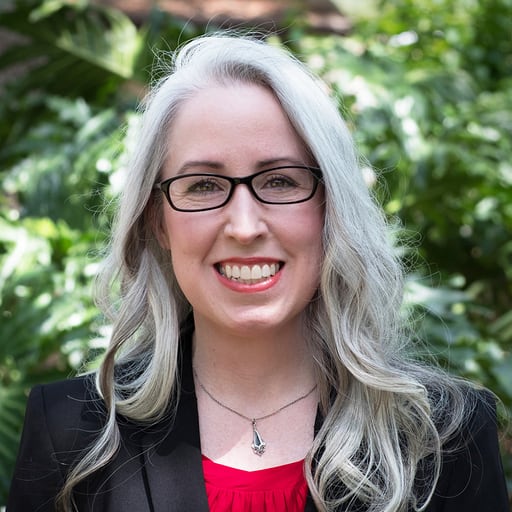 Fact-checked by
Tara Farmer
Mold inspection cost
The average cost of a mold inspection is $300 to $650, depending on the home size, location, accessibility of the contaminated area, and test types. A mold inspection can cost up to $1,000 for large homes with widespread mold growth. Mold testing alone costs $50 to $350 per test.
Average cost of a mold inspection

| | |
| --- | --- |
| National Average Cost | $450 |
| Minimum Cost | $200 |
| Maximum Cost | $1,000 |
| Average Range | $300 to $650 |
What does a mold inspection include?
A mold inspection is a thorough examination of your property to assess the presence of mold and the extent of the contamination. A professional mold inspection typically includes the following:
Initial consultation – Before the visual inspection begins, inform the mold inspector about any previous moisture problems or water damage in your home or any area where you have previously seen mold.

Visual inspection – The inspector will examine your home to look for signs of mold growth, including discolored patches or water stains. Inspectors typically check closets, under sinks, and around windows and doors. Other areas prone to humidity or moisture problems that need checking are the bathrooms and basement.

Moisture assessment – The inspector will use a moisture meter to check interior walls and identify areas likely to have hidden mold.

Thermal imaging – Some inspections include the use of an infrared camera to detect temperature variations that could indicate hidden moisture problems in walls or ceilings.

Air or surface sampling – If a visual inspection indicates the likely presence of mold, the inspector may take samples of the air or use a swap or tape to take surface samples for lab analysis.

Report of findings – Most inspections include a follow-up report documenting the results and outlining recommendations for mold remediation if necessary.
What affects the cost of a mold inspection?
The size of your home is the biggest factor impacting the cost of a mold inspection. Larger homes require more time and effort to inspect.
Other cost factors include:
Mold location & accessibility – Mold often thrives in hidden spaces. The cost of an inspection increases if the inspector must remove drywall, paneling, or carpeting while working in a cramped crawl space to look for mold.

Size of contaminated area – If mold is present in only one small area in your home, it may be easy for the inspector to locate and identify. If the inspector suspects widespread mold growth in multiple areas of the home, the inspection may take longer and cost more.

Testing – Some companies include up to 2 samples and tests as part of their inspection fee. Costs increase if you request additional air or surface tests with a detailed description of the mold types in the sample.

Air ducts – The extra labor of inspecting inside HVAC ducts and removing registers will cost more. Taking swabs from inside these ducts is important to check if spores are circulating through the vents to spread through the house.

Expedited services – Express testing and lab analysis will cost extra when you need the results faster to negotiate a real estate sale.
Mold testing cost
Mold testing costs are typically part of the inspection fee. However, some companies charge extra for testing, with fees ranging from $50 to $350 per test depending on the type.
Mold testing cost

| Test type | Average cost (per test) | Description |
| --- | --- | --- |
| Air sampling | $100 – $300 | The technician uses a "spore trap" – a pump that forces air through a collection canister to capture particles on a sticky surface inside for analysis. |
| Surface sampling | $50 – $200 | The technician swipes the surface with a cotton swab or presses clear tape against the affected area to remove spores for analysis. |
| Bulk sample testing | $100 – $350 | The technician collects a larger piece of drywall, carpet, or other material for lab analysis. |
DIY mold testing kit
DIY mold testing kits cost $10 to $100, depending on the type. Though DIY kits cost less than a professional mold inspection and lab analysis, they are typically less accurate or reliable.
Mold remediation
If the inspector discovers mold in your home, mold remediation costs $1,500 to $6,000 on average. Mold removal prices depend on the size and location of the affected area. Removing a localized mold growth costs as little as $500, while remediating mold in a whole home costs $15,000 to $30,000.
When to get a mold inspection
Consider hiring a professional mold inspector in these situations:
Your home has experienced recent water damage, such as a plumbing leak, roof leak, or basement flooding.

You are purchasing a new home.

Your house has been unoccupied for several months or longer.

You notice potential signs of mold, like fuzzy or furry spots, dark green or black speckled areas, or pervasive musty odors.

You're following up after remediation to confirm the mold problem hasn't returned.
Mold inspection FAQs
Are mold inspections worth it?
A mold inspection is worth it if you suspect mold in your home, have had recent water damage, or are buying a new property. Early detection can prevent health issues and may help you avoid costly repairs down the road.
How long does a mold inspection take?
A mold inspection takes 2 to 5 hours on average, depending on the size of your home and whether the inspector must open walls or ceilings to access the infected areas. If the inspector takes air or surface samples for testing, lab analysis typically takes 24 to 48 hours.
Who pays for a mold inspection?
For real estate transactions, the buyer typically pays for a mold inspection. If the inspection indicates the presence of mold, the buyer can use that information to negotiate a lower purchase price or request that the seller pay for remediation.
Should I get a mold inspection when buying a house?
You should get a mold inspection before buying a house to avoid future problems. An inspection can help you avoid getting stuck with an expensive mold remediation bill or potential health hazard.
Does a home inspection include a mold inspection?
A standard home inspection does not include a mold inspection. A home inspection costs $250 to $500+ without a mold inspection, depending on the home's size, age, and location. Some inspectors bundle a home inspection with more specialized tests for mold, radon, and other problems at a discount.
Most home inspectors won't test mold, but they will recommend a mold inspection if they notice general signs of mold growth.
Getting estimates from mold inspection companies
Follow these tips when evaluating mold inspectors near you:
Look for companies certified in mold inspection by one of the following organizations:

Institute of Inspection Cleaning and Restoration (IICRC)

National Organization of Remediators and Microbial Inspectors (NORMI)

National Association of Mold Professionals (NAMP)

Professional Mold Inspection Institute (PMII)

Environmental Protection Agency (EPA)

Read reviews for mold inspection pros on HomeGuide and Google.

Get bids from at least 3 licensed and insured companies that have been in business for 5+ years.

Confirm that the inspection fee includes mold testing.

Be wary of the cheapest prices that suggest low-quality services.
Questions to ask mold inspectors
Ask the inspector these questions before scheduling a mold inspection:
How long have you been inspecting mold?

What type of testing does the inspection include, and how many samples will you take?

Where will you send the samples for testing?

How should I prepare for the inspection, especially if I have health concerns?

How long will the inspection take?

What will happen during the inspection?

How long will the lab analysis of the test samples take?

How soon after the inspection will you provide a report of your findings?

Do you also provide mold removal and remediation services?

What can I do to prevent mold from growing in my home?

Can you provide references from past clients?