About
With me, you can rest assured that your home will be properly cleaned. I pay close attention to small details and do not cut corners. I will treat your home as if it were my own making sure that you are HIGHLY satisfied with the end results. You will receive exceptional service, and I'm willing to do additional other tasks if requested. I personally think I was taught by a "Lieutenant General Clean Freak" and not my mother. I excel in energy, detail and multitasking, so no supervision is required. With all my integrity, skills and experience, I am able to provide an exceptional clean home that you will be 100% satisfied with. I was taught to clean like a professional at a very young age, so I only know how to clean the proper way. There will be NO need to go behind me and finish a job. When finished, we can walk through the job together to make sure you are 100% satisfied.
Pretty simple, Instant gratification and knowing I performed a service that helped someone that needed it.
---
Highlights
Payment methods
Cash, Venmo, Zelle
---
Details
Cleaning type
Standard cleaning, Deep cleaning, Move-out cleaning
Extra services
Fridge cleaning, Oven cleaning, Window cleaning (interior)
Number of bedrooms
Studio, 1 bedroom, 2 bedrooms, 3 bedrooms, 4 bedrooms, 5 bedrooms, 6 bedrooms
Number of bathrooms
1 bathroom, 2 bathrooms, 3 bathrooms, 4 bathrooms, 5 bathrooms
Cleaning frequency
Just once, Every week, Every 2 weeks, Once a month
---
Photos and videos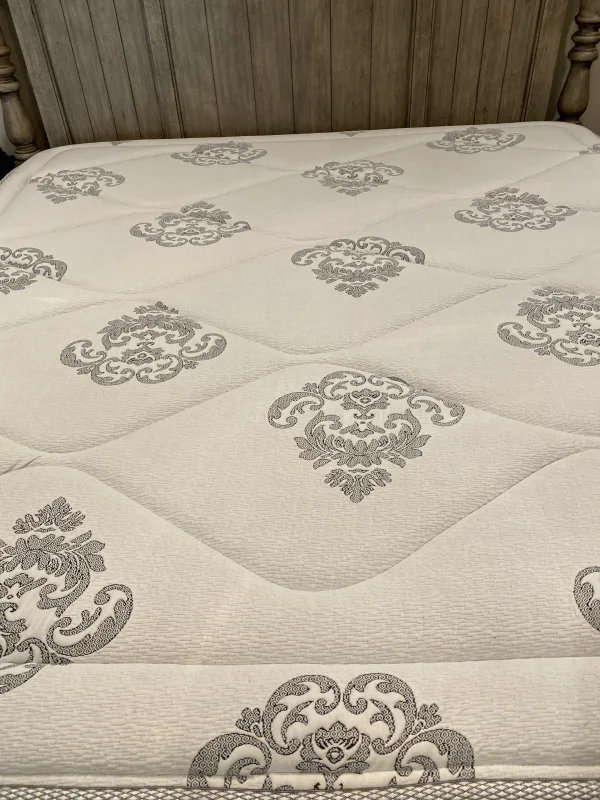 ---
Reviews
---
very thorough & personable
---
The Cleaning Lady is very knowledgeable on what a clean house is. She pay attention to the small details (even behind toilets) where others lack the cleaning experience or care. Cleaning seem to come second nature to her, she will not disappoint with her work ethic and dedication.
December 16, 2022
---
Stacey is very detailed, she knows how to do deep cleaning. She ensures your precious items are taken care of. You can trust her to do the job right! She has her grandmother's skills cleaning your home as if it was her on. She is very is dependable and reliable. Will go the extra mile. I highly recommend her .
December 14, 2022
---
Stacey, did an amazing job! Very thorough and detailed. It was nice coming home to a clean/ refreshing house!
I would definitely recommend her to anyone who is looking for a cleaning person!
December 14, 2022
---
---
Frequently asked questions
What is your typical process for working with a new customer?
To give an accurate price, I like to schedule a time to meet the new customer, find out what the expectations are and evaluate the job that she\he is requesting to be cleaned. Ideally this is done beforehand so there are no surprises to either side. I am very flexible and if a customer wants to send pictures, I will do my best to give a better price for the job. After I have completed my work, I will offer for the customer to walk through and evaluate my performance to make sure she\he is 100% satisfied. I do not bill my customers and payment will be due after the job and walk through has been completed.
What education and/or training do you have that relates to your work?
As far as training, my mother was a "clean freak". She taught me at a very young age to properly clean. She would always do the "white glove test" after I was finished to approve. A few examples of details when I clean are: I never have and never will use a mop, I clean the hard surfaced floors on my hands and knees with a cleaning cloth. I will move light furniture out of the way, not just vacuum\clean around it. Same for dusting. All items will be moved to clean underneath, not just around. Anything I move will also be cleaned. Most people's idea of a "deep clean" is more of my "general clean". I consider fans, baseboards, grout etc. to be under "deep cleaning".
Do you have a standard pricing system for your services? If so, please share the details here.
There are many factors that come into play when it comes down to pricing such as size of house, condition of areas that need to be cleaned, "regular cleaning" vs "deep cleaning" and so on. To give you a ballpark idea of an average sized 1600 sq ft, 3 bed, 2 bath home for "my general cleaning" standards starts at $90 pending the condition of the area. Upon request, I can send you a more specific price after I see the area requested to be clean and other services I offer. I can supply a recent and CLEAN background check done in 2022.
How did you get started in this business?
I mentioned to a dear friend that I wanted to bring in some extra cash but not take a full time position working for someone else. I was a stay-at-home mother of 2 and wanted to stay involved with my kids' activities. She suggested I clean houses since I was good at it, honest and hard to find someone that does a good job. So, I took her advice. :)
What types of customers have you worked with?
What a broad question! All kinds! No discrimination here! :)
I mainly clean residential homes. I have had a few commercial offices that I have cleaned in the past, but due to the "hours of operation" of the office, it didn't work for me and my schedule at the time with my kids. I am currently open to commercial offices now, as my kids schedule has changed.
Describe a recent event you are fond of.
Due to recent hurricanes here in Florida, debris is still clinging to the outside of windows. I had a request to clean the inside and outside windows in a condo on the 3rd story. I didn't know it at the time, but a neighbor had been watching me hang out the window as I tried my hardest to get the window cleaned. After I pulled myself back inside, they yelled out their window to me asking if I could clean their windows too. They said since I was willing to hang out of the window on the 3rd story, they saw my determination to get the job done.
I do what I have to do to get the job done! :)
What advice would you give a customer looking to hire a pro in your area of expertise?
Are they willing to spend the money for a "pro"? I believe if you find the right person for the job, you can pay less for "pro" services (it simply takes out the middleman). Some people have been taught and raised up in a way that they are able to provide a better result than that of a "professional". My personal opinion, to achieve a certain task and get outstanding results, it takes a person who not only has the knowledge in the area (and this doesn't have to be "professional knowledge") but the correct mindset. If one sticks to the "golden rule" of treating others the way they wanted to be treated, A LOT would be different in this world!
What questions should customers think through before talking to pros about their needs?
Maybe ask yourself if:
There is there a "money back guarantee"?
How will this service make my life easier?
Will it relieve stress from my day or week?
---
Services offered