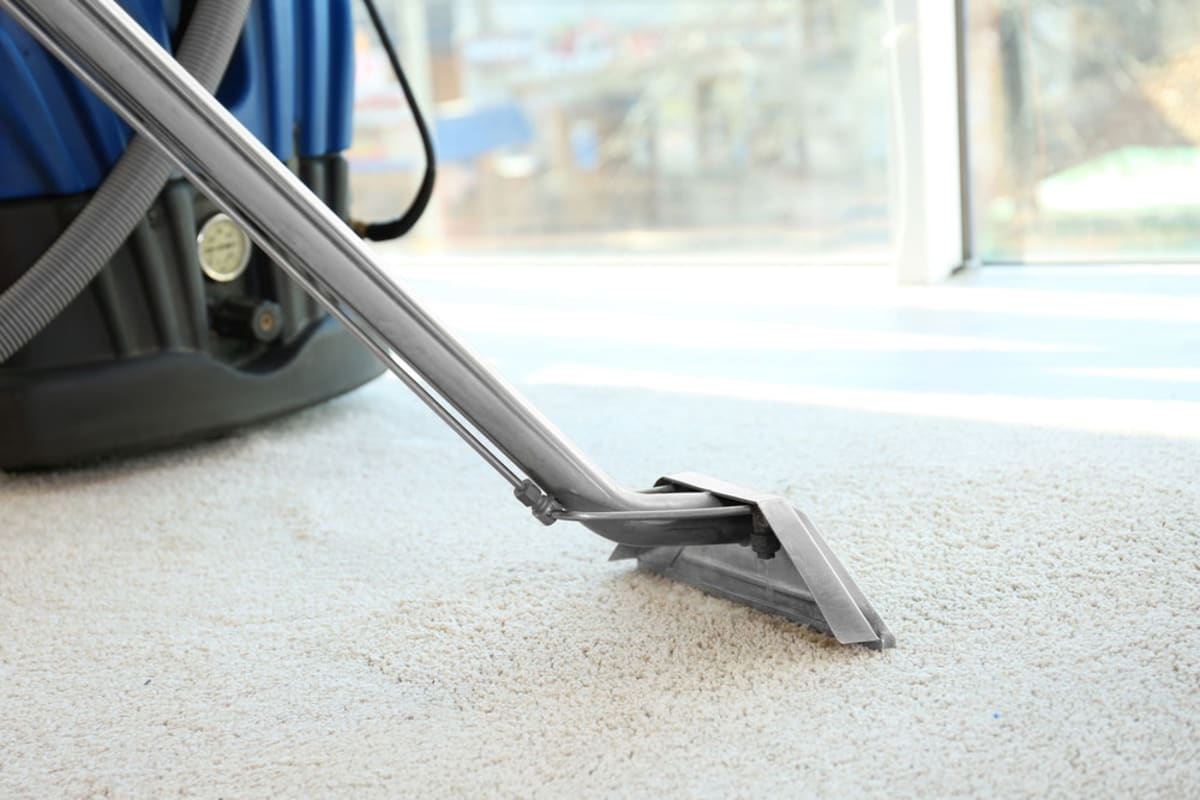 How Much Does Professional Carpet Cleaning Cost?
How Much Does Professional Carpet Cleaning Cost?
---
The average cost of carpet cleaning is $0.20 to $0.25 per square foot or $35 to $55 per room. For an average three-bedroom home, you can expect to pay $175 to $450, while larger whole house cleans can cost between $300 to $600.
Get free estimates for your project or view our cost guide below:
$35 – $55
per room
---
The average cost of carpet cleaning is $0.20 to $0.25 per square foot or $35 to $55 per room. For an average three-bedroom home, you can expect to pay $175 to $450, while larger whole house cleans can cost between $300 to $600.
Get free estimates for your project or view our cost guide below: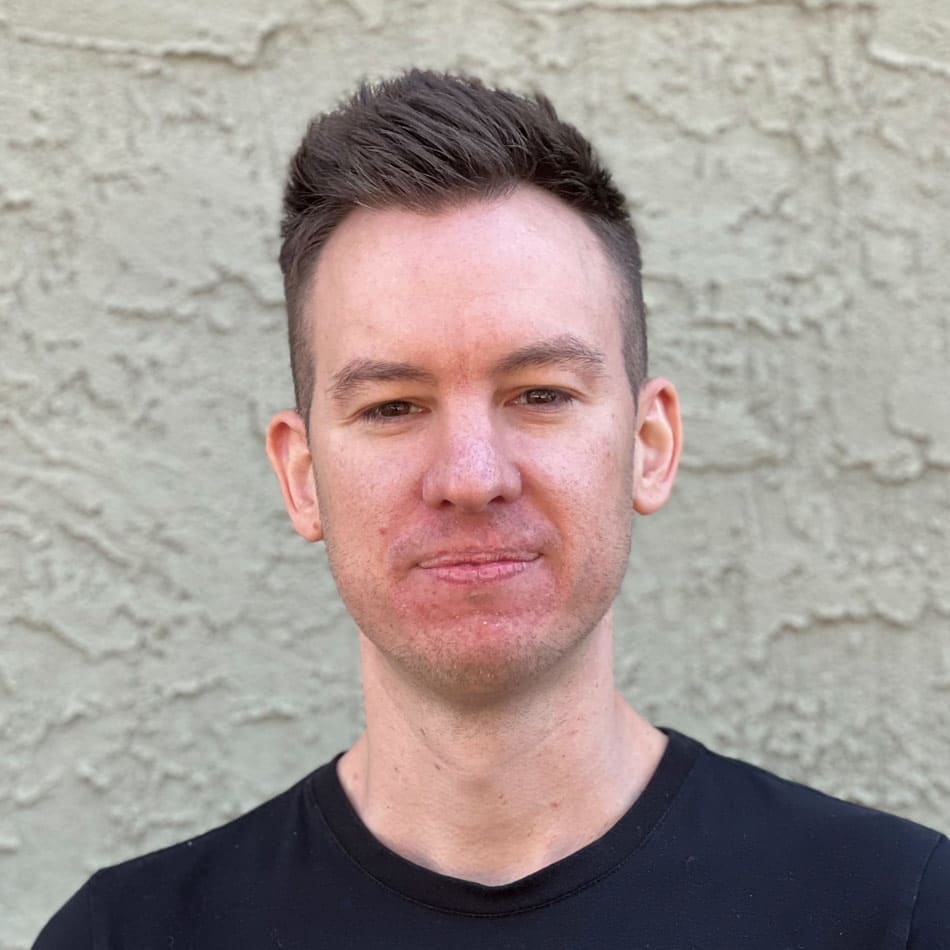 Carpet Cleaning Prices
Carpet cleaning costs $0.20 to $0.25 per square foot on average or $35 to $55 per room. For an average three-bedroom home, you can expect to pay $175 to $450, while larger whole house cleans can cost between $300 to $600.
Average cost of carpet cleaning

| Area size | Average cost |
| --- | --- |
| Per square foot | $0.20 – $025 |
| Per room | $35 – $55 |
| Average house | $175 – $450 |
| Large house | $300 – $600 |
Carpet cleaning companies charge by the square footage or per room.

Cleaners typically charge extra for moving furniture.

The powerful machinery used by professional carpet cleaning companies does a better and longer-lasting job than DIY rental equipment.
Carpet Cleaning Prices Per Room
The average cost of carpet cleaning is $35 to $55 per room. Some large rooms may be charged as two rooms.
Average carpet cleaning costs per room

National

Average Cost
$50
Minimum Cost
$25
Maximum Cost
$70
Average Range
$35 to $55
Some carpet cleaners offer a membership program where you can have three rooms cleaned every six months for an average cost of $16 per month, or six rooms and stairs every six months for $41 per month.
Carpet Cleaning Prices Per Square Foot
Carpet cleaning costs $0.20 to $0.25 cents per square foot of carpet. Prices per square foot fall on the low end of the range for larger homes if you're getting your whole house cleaned.
Average carpet cleaning costs per home size

| Home Size | Average Cost |
| --- | --- |
| 650 to 1000 sq. feet | $99 – $250 |
| 1000 to 1800 sq. feet | $150 – $450 |
| 1800 to 3000 sq. feet | $300 – $600 |
Additional Carpet Cleaning Costs
Carpet maintenance costs $0.20 to $1.00 per square foot for steaming or hot water extraction, which should be performed annually. Repairing carpet damage by patching holes costs $150 to $225 minimum. Drying out flooded carpets costs $100 to $300 per room.
Additional Carpet Cleaning Costs
Task
Average Cost
Steaming / Hot Water Extraction
$0.20 – $1.00 per square foot*
Dry Carpet Cleaning
$0.20 – $0.50 per square foot
Patch Repairs for Carpet Holes
$150 – $225
+ $25 – $50 per square foot for each additional hole

Re-stretching Carpet To Remove Wrinkles

$80 for the first room; + $50 for each additional room
OR $35 – $80 per hour
Water Extraction From Flooded Carpets
$100 – $300 per room
*Base prices for light steam cleaning for a 250 SF minimum size carpet.
Some companies charge more for heavily soiled carpets but will add deep cleaning at a discounted price if the whole house is done.
Other costs factors include:
Furniture and Upholstery Cleaning – Hot water extraction costs $50 or more and can remove the dirt and grime from your furniture.

Stair Cleaning – Some companies charge $2 per step or more for stair cleaning.

Teflon Treatment – Teflon treatment costs $20+ and up and adds a stain- and water-resistant coating to the carpet.

Furniture Moving & Removal – Furniture moving costs $20 per hour. Parts of the carpet that need cleaning will likely be those not covered by large pieces of furniture—the traffic area—so moving large pieces is not always necessary.

Pet stains and odor removal – Professional carpet cleaners can remove these stains. They will pretreat heavy, odorous stains before the main cleaning work begins. If pets continue to relieve themselves in those areas, you may need to replace the carpet pad underneath, which can cost up to $300.

Water Damage – Hire an IICRC-certified cleaning and restoration expert to handle water damage and ensure the carpet and furniture do not retain water after being cleaned. Always address water damage immediately before it seeps past your carpet pad.

Wicking – Stains that have seeped into the carpet pad may show up on the carpet's surface within one to two days of drying, requiring a second visit to clean that spot again. Many companies offer warranties of a few days to a month to cover the cost of a follow-up visit.
Carpet Cleaning Methods
The type of carpet cleaning method you choose will also affect your cost. Most companies use hot water extraction (HWE), which reportedly removes about 97% of dirt and bacteria. HWE uses less water than steam cleaning, and drying time is shorter because of the suction power of the machine used, giving the carpet a deep clean.
Hot Water Extraction (HWE) Carpet Cleaning
Cleaners apply very hot water and a cleaning agent at high pressure via water jet nozzles, using a grooming tool to agitate/scrub the carpet fibers and dissolve the dirt. The chemical agent—usually an ammonia solution for synthetic carpets or an acidic one for wool—liquifies any dirt and oil-based substances. Simultaneously, the carpet is rinsed with hot water, and water is suctioned back up with an extraction wand.
Costs depend on the loops in the carpet and how tightly they are twisted, with Berber being the easiest and cheapest to clean. Cotton and wool carpets can cost 30% more.

The heat of the water can damage natural fiber carpets like wool or velvet, and because so much water is used, efficient water extraction and a long enough drying time are vital to avoid mold growth.

Older carpets with weak backing and natural yarns could shrink after HWE.
Shampoo Carpet Cleaning
Shampoo foam is worked into the carpet with rotating brushes and then vacuumed up, but no rinsing is done. The residue foam can remain sticky once it dries, possibly making the carpet even more susceptible to future dirt. Moisture is minimal so drying time is short.
Dry Carpet Cleaning
A "dry" (about 10% water based) cleaning powder of solvents and cleaning agents which dissolves and then absorbs dirt is brushed/worked into the carpet fibers and then vacuumed away after 10 to 15 minutes. The carpet can be walked on after 20 minutes.
Dry cleaning is not a deep clean but is less labor intensive.

The chemicals don't attract future dirt the way carpet shampoo does, and they don't damage carpet fibers as much as other methods do.
Encapsulation Carpet Cleaning
Somewhat similar to dry cleaning, the detergent is applied as a wet foam by rotary machine, brush applicator, or compression sprayer. The detergent binds and crystallizes or encapsulates the dirt and dries over a period of twenty minutes before being vacuumed up.
This method uses less shampoo than regular carpet shampooing and dries faster. However, it doesn't work well on heavily soiled carpets.

A benefit of using this type of polymer solution is that the entire carpet is coated with the film, which continues to gather and crystallize future dirt long after the initial cleaning is done.
Bonnet Carpet Cleaning
First, a cleaning detergent is sprayed onto the carpet. A pad is immersed in cleaning solution and then attached to a motor so it can spin over the top of a carpet at 100 to 300 rpm and absorb dirt from the carpet. The pad is repeatedly rinsed or replaced because it fills up with dirt quickly, often every few hundred square feet.
Bonnet cleaning is mostly done in commercial zones on hotel grade carpet due to its quick cleaning and fast drying times.

Because it only cleans the top layer of carpet fibers, it's not a deep clean and dirt reappears quickly.

The cleaning solution can accumulate in the carpet.

Most carpet companies will void your warranty if you use this cleaning method.
Carpet Cleaning Process
Most companies will have you complete a pre-clean questionnaire over the phone, via an online form, or during an in-home visit before giving you a carpet cleaning quote. Expect to answer questions about stains, odors, soiled areas, pets, and high-traffic areas.

Remove any smaller pieces of furniture from the rooms to be cleaned, especially items that could fall or be knocked over, like lamps and side tables. Large pieces of furniture like beds, entertainment centers, and office desks will remain in place and be covered.

Stains and soiled areas will be pretreated.

All carpeted areas will be cleaned.

Some companies will do a final grooming or brush.

Perform a walkthrough of your home to inspect the carpet after the cleaning.

Open windows and/or put the AC on high to reduce the drying time. This could take 2 to 24 hours depending on the cleaning method used. Some companies use large fans capable of drying the carpet in a 12 x 14 room within half an hour.

Don't wear shoes indoors during this time, and take care to avoid slipping.

Let the carpet dry out properly first before moving small items like coffee tables back into the rooms.
Common Stains Carpet Cleaners Can Remove
Common stains carpet cleaners can remove from your carpets and upholstery include coffee, tea, wine, urine, feces, food or protein-based stains, blood, nail polish, rust, chewing gum, red dye stains, soot, juice stains, mustard, ink, soda, and shoe polish.
Green Carpet Cleaning
Many carpet cleaning companies use Green-certified, safe, non-toxic cleaning solutions derived from plants. These solutions contain no detergents, solvents, or other harsh chemicals. Look for products that have a Green Seal or an Environmental Choice Program seal. To qualify, products must:
Efficiently clean the carpets, prevent resoiling, and avoid impacting carpet color

Set low toxicity limits for water and solutions

Be biodegradable

Not negatively affect the environment

Be low-waste
DIY Carpet Cleaning Costs
Some household cleaning products are safe and effective stain removers:
Use baking soda as a whitening, deodorizing, abrasive cleaner.

Vinegar can cut grease and has anti-bacterial qualities. Use a 50/50 solution of distilled white vinegar and water to neutralize stains.

Borax is an antiseptic and antifungal cleaning agent that deodorizes and disinfects. Mix ¼ cup each of salt, borax, and distilled white vinegar and leave on carpet stains as an overnight treatment.
Some stains are stubborn and need a carpet cleaning machine with some horsepower to get them out. Renting your own machine costs $30+ per hour from a local home improvement store, but rental equipment may not remove stains entirely.
If you have a few stains but have not had your carpets cleaned for a year or more, a full professional carpet cleaning is recommended rather than DIY spot cleaning, as the cleaned spots will show up against the background of the dirtier carpet around them.
Choosing Your Carpet Cleaner
When choosing a carpet steam cleaner or standard carpet cleaner near you, be sure to:
Get three estimates to compare.

Read reviews on HomeGuide and Google.

Look for companies that are licensed, insured, and have been in business 5+ years.

Get a detailed quote and warranty in writing before the project begins.

Don't pay in cash or in full before the project starts.

Perform a complete walkthrough inspection after the cleaning.
Questions to ask
How much experience do you have?

Are you licensed and insured?

What carpet cleaning method will you use?

Are the cleaning products non-toxic and/or eco-friendly?

How much will the project cost?

Do you charge extra for hallways, entryways, stairs, or other areas?

Are there any hidden costs?

How long will the cleaning take?

How long will the carpet take to dry?

Do you currently have any discounts or specials?