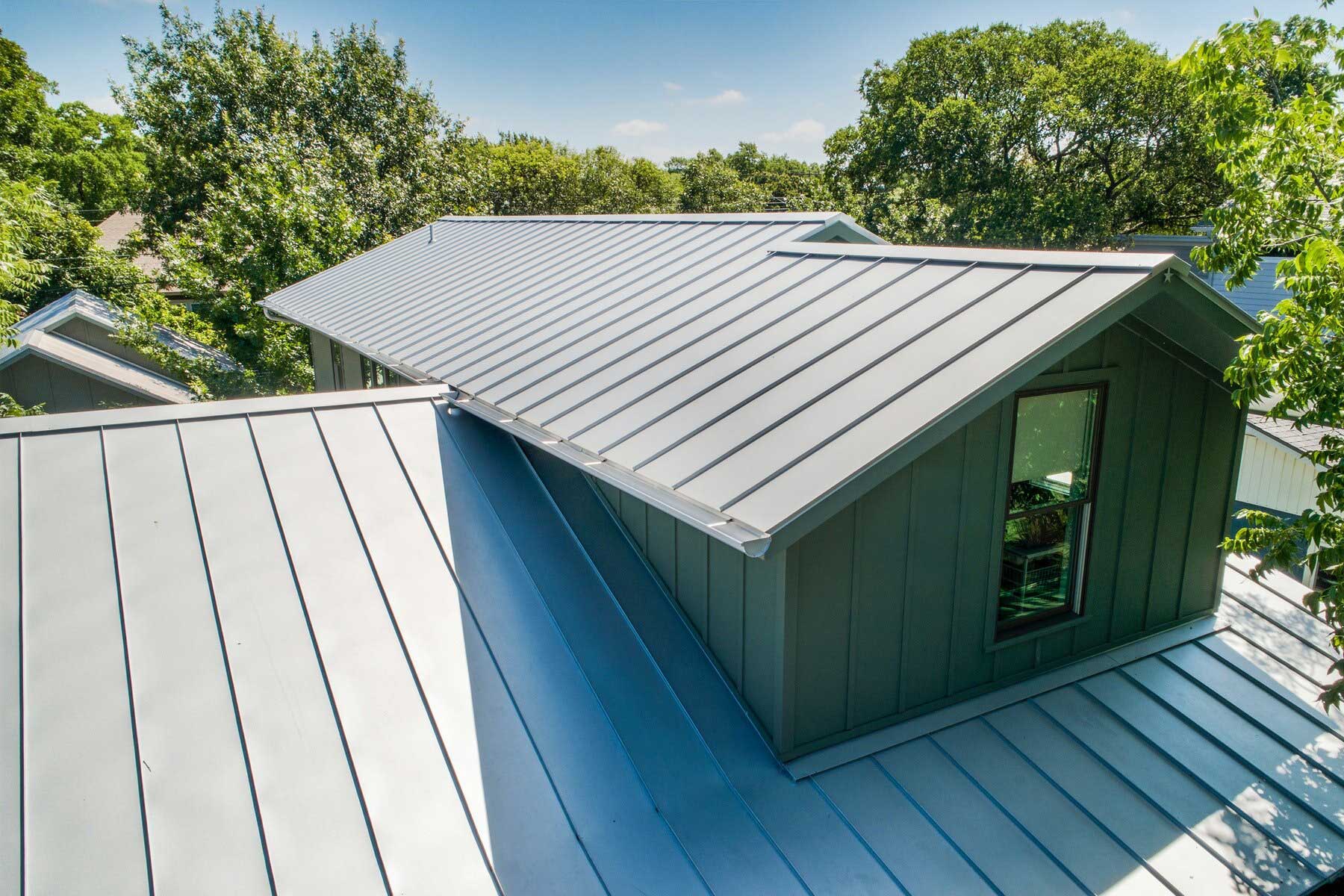 Zinc roof costs, pros & cons, and alternatives
Zinc roof costs, pros & cons, and alternatives
$10 – $20
cost per square foot installed
$15,000 – $50,000
average total cost to install
---
Get free estimates for your project or view our cost guide below:
$10 – $20
cost per square foot installed
$15,000 – $50,000
average total cost to install
---
Get free estimates for your project or view our cost guide below: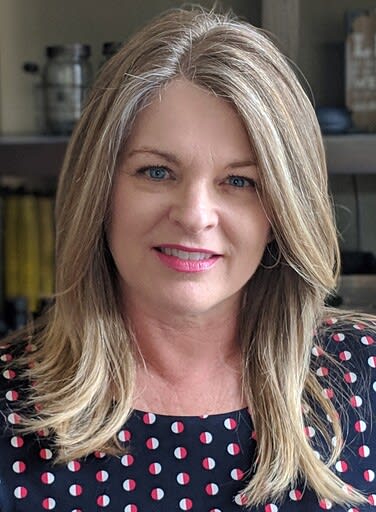 Fact-checked by
Tom Grupa
Zinc roof cost
A zinc roof costs $10 to $20 per square foot installed or $15,000 to $50,000 on average, depending on the roof size, pitch, and complexity. Zinc roof sheets or shingles prices are $5 to $10 per square foot for materials. The labor cost to install a zinc roof is $5 to $10 per square foot.
Zinc roof cost

| Home size (square feet) | Average cost to install |
| --- | --- |
| 1,000 | $10,000 – $20,000 |
| 1,500 | $15,000 – $30,000 |
| 2,000 | $20,000 – $40,000 |
| 2,500 | $25,000 – $50,000 |
| 3,000 | $30,000 – $60,000 |
| 3,500 | $35,000 – $70,000 |
Average cost to install a zinc roof
The following table shows the average cost to install a zinc roof.
Average cost to install a zinc roof

| | |
| --- | --- |
| National average cost | $30,000 |
| Minimum cost | $6,000 |
| Maximum cost | $70,000 |
| Average range | $15,000 to $50,000 |
*Cost data is from research and project costs reported by HomeGuide members.
Zinc roofing materials prices per square and sheet
Zinc roof sheet prices are $6 to $10 per square foot or $600 to $1,000 per square for materials alone. Zinc shingles or tiles cost $5 to $8 per square foot or $500 to $800 per square for materials. One square covers 100 square feet of roof surface.
Zinc roofing materials prices per square and sheet

| Type | Cost per square foot* | Cost per roofing square (100 square feet)* |
| --- | --- | --- |
| Zinc shingles or tiles | $5 – $8 | $500 – $800 |
| Zinc standing seam sheets | $6 – $10 | $600 – $1,000 |
*Not including installation.
Cost factors to install zinc roofing
Labor to install zinc roofing costs $5 to $10 per square foot and makes up 50% of the total installation cost. Labor rates depend on the roof's size and complexity, with multi-story or steep roofs incurring higher labor costs.
Cost factors to install zinc roofing

| Factor | Average cost per square foot |
| --- | --- |
| Old roof removal and disposal | $1 – $3 |
| Zinc roofing materials | $5 – $10 |
| Installation labor | $5 – $10 |
| Total cost to install | $11 – $23 |
The factors impacting the total cost include:
Roof size – The roof's square footage affects the cost of materials, labor, and the time to complete the job.

Roof complexity – Roofers charge 20% to 30% higher labor rates for steeper pitched roofs and up to 40% more for multi-story homes. A complex roof layout with multiple angles and dormers adds extra labor time.

Materials – Zinc shingles are faster and easier to install than zinc panels, reducing labor rates by nearly 20%.

Panel style – Standing seam zinc panels are more expensive, labor-intensive, and watertight. Exposed fastener panels are cheaper, easier to install, and work well on high-pitched roofs.

Foam spacers – Foam spacers placed between the old shingles and the new metal roof eliminate the need to remove old roofing shingles. The foam also serves as a soundproofing layer to reduce rain noise.

Furring strips – Furring strips cost $3 to $6each to raise the metal panels off the substrate to prevent contact with moisture. Roofers suggest a minimum 2" height for adequate circulation.

Roof removal – Old roof removal and disposal costs $1 to $3 per square foot. Some roofers install metal roofing over an existing shingle roof without removing the old shingles.

Underlayment – Roof underlayment costs $0.10 to $0.80 per square foot for materials. The moisture-resistant layer protects the roof decking against trapped water vapor, mold, and rot. Roofers use a special breathable felt membrane costing $0.05 to $0.15 per square foot under zinc panels to prevent backside panel corrosion.

Roof decking / sheathing – Installing roof decking costs $2 to $5 per square foot. These wooden boards serve as the foundation for roofing panels or shingles.

Rafter / truss replacement – Roof framers charge $5 to $14 per square foot. These wood beams frame the roof structure and support the roof decking.

Roof penetrations / venting – Ridge vents cost $7 to $15 per linear foot and provide airflow, allowing damp, warm air to leave the attic. The more penetrations on the roof, the more time and labor to work around them.

Drip edge – Adding a drip edge costs $1.50 to $3.00 per linear foot to prevent water from working its way under the shingles.

Gutter replacement – Replacing gutters costs $6 to $17 per linear foot, depending on the material.

Painting – Metal roof painting costs $1.20 to $2.70 per square foot. Paint a zinc roof after it has weathered for six months or after washing the protective oils from the surface.

Soffits and fascia repair / replacement – Replacing soffits and fascia costs $9 to $34 per linear foot. Replacing the whole eave during a zinc roof installation saves labor costs and reduces future repair and maintenance requirements.

Permits ­– Roofing permits cost$150 to $500. The contractor must pull a permit for any re-roofing project.

Warranty – Most zinc warranties cover manufacturer defects for 20 years to a lifetime. Some zinc manufacturers only provide the standard warranty to roofers with specialized installation training because improper installation puts the material at risk for early failure.
Cost to install zinc strips on a roof
Zinc strips cost $30 to $60 for a 50-foot roll at home improvement stores. Zinc strips contain time-released zinc carbonate that washes down the roof with rainwater to prevent the growth of moss, algae, and fungus.
Pros and cons of a zinc roof
A zinc roof is eco-friendly, attractive, and long-lasting. The natural patina allows it to self-heal when scratched rather than eroding. The main disadvantages of a zinc roof are the high cost and risk of improper installation.
Pros and cons of a zinc roof
Pros
Cons

Life expectancy is 80 to 100 years or more
No maintenance
Non-toxic (contaminant-free run-off suitable for rainwater collection)
Eco-friendly (fully recyclable and takes less fuel to manufacture than aluminum and steel)
Fire, insect, and mold resistant
Works well on any roof pitch

Expensive
Not commonly used in the US, so finding an installer with experience is difficult
Improper installation risks moisture damage.
The patina creates an inconsistent appearance across the roof
Louder than asphalt roofs in the rain
Not recommended in coastal areas where the salt can damage the zinc
Thermal expansion causes zinc to buckle if clips or fasteners prevent thermal movement.
Zinc roofing costs vs. other metal roofing
Zinc roofing is more expensive than other metal roofing materials, but the durable metal lasts for a lifetime. Zinc's real value is in the distinct patina that develops over time, protecting the metal from corrosion.
Zinc roofing costs vs. other metal roofing
Material
Cost per square foot installed
Details
Zinc roof
$10 – $20

Self-repairing patina protects the material from corrosion
Easy to shape
Corrosion, moisture, and rust-resistant

Galvanized steel roof
$5 – $13

Coated with zinc to resist rust

Aluminum roof cost
$7 – $17

Lightweight
Resists corrosion
Works well in coastal areas

Copper roof cost
$13 – $30

The gold-like finish fades to a beautiful, green patina over time
Outlasts most other metal roofs

Tin roof cost
$6 – $18

Popular in the late 1800s but rarely used now
Typically refers to a steel core coated in tin

Corrugated metal roof cost
$5 – $12

Metal sheets folded to add grooves and ridges to improve strength
Light gauge metals like aluminum, copper, and steel can be corrugated
Zinc roofing FAQs
What is a zinc roof?
A zinc roof is a non-corrosive metal with a hydroxide carbonate layer that naturally replenishes to resist scratches. The zinc starts aa a dark gray color and gradually develops a light-gray or bluish patina. Zinc roofs are popular in Europe, covering 70% of homes.
How long does a zinc roof last?
A zinc roof lasts 80 to 100 years, even in extreme environments. The zinc can be painted or allowed to patina naturally over time. The patina oxidation process forms a protective layer on the zinc surface that protects it from rust or weathering.
Is a zinc roof worth it?
A long-lasting zinc roof is worth the high cost for homeowners seeking a premium roof material. Zinc maintains its value over time with a return on investment (ROI) of 85% to 95%.
Getting quotes from zinc roof installers
When hiring a zinc roofing company near you, be sure to:
Look for a roofing contractor with experience installing zinc roofs as the risk of failure with improper installation is higher for zinc than most other materials.

Select insured and bonded companies that have been in business for more than five years.

Choose a roof installer certified by the National Roofing Contractors Association (NRCA).

Browse their reviews on HomeGuide and Google.

Get at least three estimates with similar materials to compare.

Avoid selecting the lowest quote as quality may suffer.

Get a detailed estimate, contract, and warranty before the work begins.

Never pay in full upfront. Follow a payment plan and do not make the final payment until fully satisfied.
Questions to ask
How long have you been in business?

How many zinc roofs have you installed in the last year?

Are you licensed, bonded, and insured?

Are you NRCA-certified?

Do you recommend a zinc roof for my home, and why?

How long will the installation take?

Will the installation require a permit, and if so, will you obtain it?

Is there a warranty, and if so, what does it include?

What kind of maintenance will the zinc roof require?

How often should the roof be inspected?

May I have a copy of your insurance policy for my records?

Will you provide a list of references with contact information?