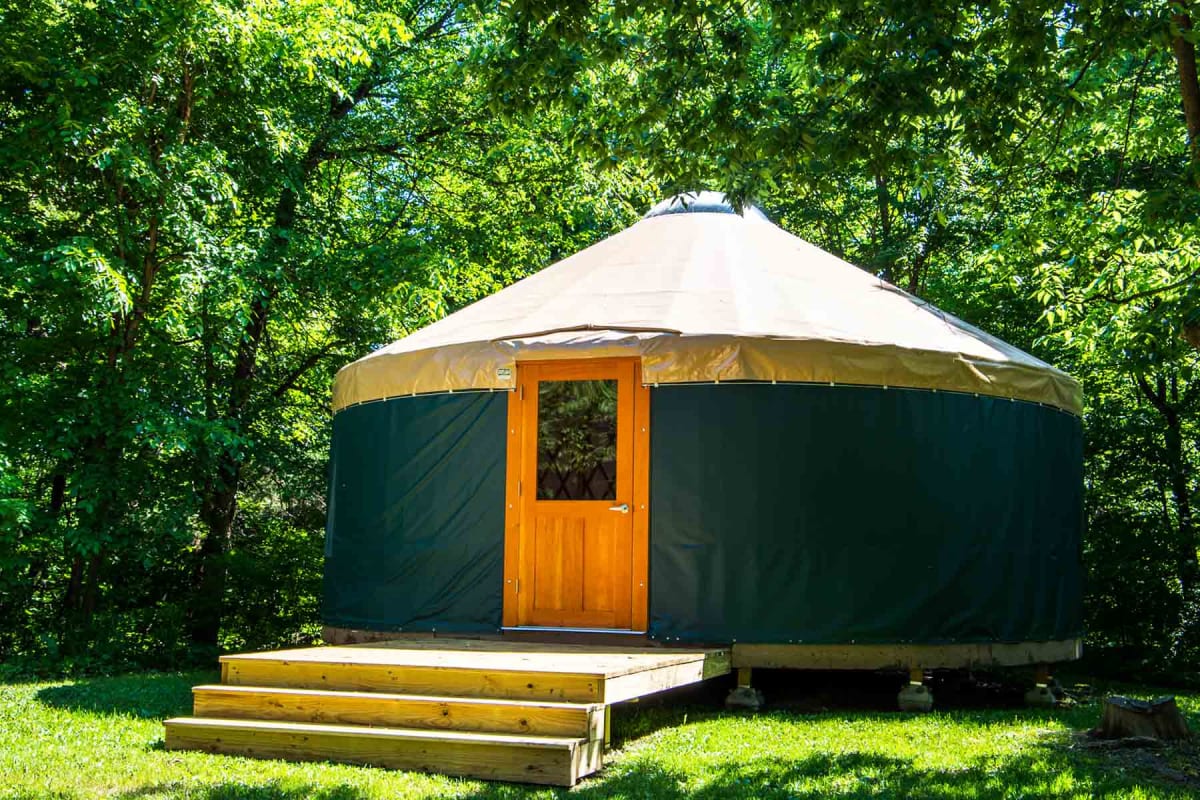 How much does a yurt cost?
How much does a yurt cost?
$11,500 – $35,000
cost for yurt kit materials (24' diameter)
$18,500 – $48,000
average total cost to build (24' diameter)
---
Get free estimates for your project or view our cost guide below:
$11,500 – $35,000
cost for yurt kit materials (24' diameter)
$18,500 – $48,000
average total cost to build (24' diameter)
---
Get free estimates for your project or view our cost guide below: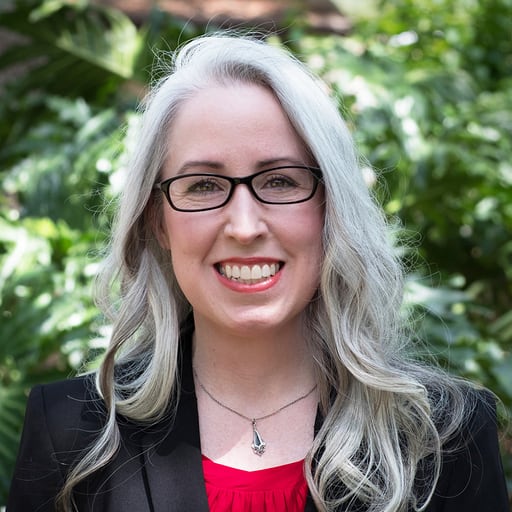 Fact-checked by
Tara Farmer
Average cost of a yurt
A yurt costs $11,500 to $35,000 for a 24' diameter kit, depending on the features. Custom yurt kits offer optional features like insulation, a snow and wind kit, an extra door, or glass windows instead of fabric ones. Base platform construction and assembly labor add $7,000 to $13,000.
Yurt cost by size

| Diameter (feet) | Square feet | Base kit price* | Upgraded kit price* |
| --- | --- | --- | --- |
| 12 | 115 | $5,600 – $8,500 | $6,000 – $13,500 |
| 14 | 150 | $6,000 – $8,900 | $8,000 – $16,000 |
| 16 | 200 | $8,000 – $11,000 | $12,000 – $25,000 |
| 20 | 315 | $9,000 – $15,500 | $15,000 – $32,000 |
| 24 | 450 | $11,500 – $24,000 | $18,000 – $35,000 |
| 30 | 700 | $15,000 – $26,000 | $20,000 – $40,000 |
*Not including installation labor, foundation platform, or land.
Get free estimates from tiny home builders near you.
Yurt cost factors
The following factors impact the cost to build a yurt:
Size – Larger yurts require more materials and typically include more windows, increasing costs.

Delivery – Shipping the unassembled kit costs $400 to $2,400, depending on the yurt size, features, and your location.

Materials:

Fabric – Most manufacturers offer yurts with walls and roofs made of coated polyester, a poly-vinyl and cotton-polyester blend, or a weatherproofed cotton canvas. Polyester and poly-vinyl typically last the longest. Cotton fabrics are more breathable but are more susceptible to mold and mildew.

Wood – A wooden yurt kit is less common and costs 2 to 3 times more. However, more insulation options come with a wooden yurt.

Usage – A basic yurt designed for camping typically has fewer features than one used as a rental unit with a bathroom and kitchen.

Location – Your local climate will dictate whether the yurt needs upgrades like insulation, a snow and wind kit, or a wood stove.

Features – Optional features like door and window upgrades or insulation can increase the cost of the kit by $5,000 to $15,000, depending on the features you select and the yurt's size. Adding a bathroom or kitchen can raise the price by another $5,000 to $20,000+.
Platform construction
Building a yurt platform costs $5,000 to $8,000 for a standard base made of wood or composite material supported by concrete block posts or steel mobile home piers. A platform with structural insulated panels (SIPS) costs $14,000 to $20,000+, depending on the size.
A yurt requires a platform underneath, which acts as both the foundation and subfloor. Without this platform, the yurt won't maintain its structural integrity. Building the yurt on top of a raised platform also creates a crawl space to run plumbing and electrical wiring.
Additional costs include:
Assembly labor
The labor cost to build a yurt from a kit is $2,000 to $5,000 on average, depending on the yurt size and features. However, you may need to hire specialized contractors to install plumbing or electrical:
Standard features
Most basic yurt kits include the following items:
Fabric roof and walls

Wood-lattice wall support

Rafters

Center ring

Tension cable

Dome skylight

One standard door

Two to three clear fabric windows
Most kits have all the materials to construct the yurt's exterior shell, except for the foundation platform.
Optional features
The table below shows the average cost for popular yurt upgrades:
Cost of yurt upgrades by feature

| Feature | Average cost |
| --- | --- |
| Insulation | $1,250 – $7,700 |
| Snow & wind kit | $600 – $1,700 |
| Second door | $1,000 – $2,000 |
| French door upgrade | $500 – $600 |
| Screen door | $400 – $750 |
| Extra fabric windows | $200 – $500 per window |
| Glass windows | $1,450 – $2,100 per window |
| Window awning | $200 – $250 |
| Dome skylight opener / lifter | $175 – $200 |
| Tinted dome | $180 – $200 |
| Dome bug screen | $60 – $80 |
| Ceiling fan support | $60 – $70 |
| Stovepipe outlet | $60 – $70 |
| Stovepipe | $450 – $1,100 |
| Taller wall | $150 – $1,500 |
Other popular upgrades that require the expertise of local contractors include:
Yurt heating & cooling
Heating and cooling options for a yurt include:
Yurt FAQs
What is a yurt?
A yurt is a round, tent-like structure with fabric walls supported by an accordion-shaped wood lattice frame. Pole rafters extend from the top of the wall to a ring in the center of the circular roof. Many modern yurts feature a clear dome skylight in the roof's center.
Modern yurts are an adaptation of traditional shelters used by Mongols and other nomads in Central Asia for more than 2,000 years.
How long do yurts last?
A yurt's fabric wall and roof last 8 to 15 years, while the wood lattice wall structure typically lasts 20+ years. Regularly cleaning and coating the fabric will extend the yurt's lifespan.
How long does it take to build a yurt?
Building a yurt takes 4 to 6 days, including the platform:
Constructing the foundation platform for the yurt takes 2 to 3 days.

Assembling the kit – also called "raising the yurt" – takes 2 to 3 days.

Adding plumbing, electrical, or interior finishes takes 2 to 6+ weeks, depending on the features and fixtures you're installing.
Do yurts have bathrooms?
Yurt kits typically don't have a bathroom or kitchen. To add these features to your yurt, you'll need to hire local professionals to handle the plumbing, electricity, interior construction, and finishing.
Can you live in a yurt?
Most states don't allow you to legally live in a yurt as a permanent home. However, the regulations and restrictions vary by location. Before building a yurt, check the regulations in your area to ensure you follow building codes and zoning laws.
Keep these details in mind:
Many states have minimum square footage requirements for residential homes. Your yurt must be large enough to qualify as a residence.

Rural areas typically have fewer zoning restrictions, making it easier to build a yurt or tiny home.

Some states will only allow you to build a yurt as an accessory dwelling unit (ADU) on a property that already has a larger residential structure on it.
Are yurts warm in winter?
With insulation and a heating system, a yurt will stay warm in the winter. To ensure your yurt remains warm, first seal any cracks or gaps with weather-stripping foam or spray-on sealant. Then install a wood or pellet stove, heat pump, or radiant floor heating.
Getting estimates from yurt builders
Follow these tips when ordering a yurt kit and getting estimates from builders near you:
Determine how you'll use the yurt and which features you'll need in order to choose a size.

Evaluate yurt kits from at least 3 manufacturers to ensure you select the best kit for you.

Ask the manufacturer if they work with any local builders.

Read builder reviews on HomeGuide and Google.

Select a contractor with at least 5+ years of experience building yurts.

Get a detailed, itemized estimate in writing before the work begins.

Don't pay in full until the project is complete.

Avoid choosing the cheapest quote as the lower price can indicate low-quality work.
Questions to ask yurt companies
Ask these questions to ensure you choose the best yurt company for your project:
How long have you been in business?

How many yurts have you built?

Do you recommend a specific yurt kit for my needs, and why?

What features does your basic yurt kit include?

How difficult is it to construct the yurt?

Does the estimate include shipping and delivery costs?

Are the fees for leveling the land and building the platform for the yurt in this quote?

Which types of roofing and insulation do you offer?

What other hidden costs might come up during the project?

Do you offer a warranty, and if so, what does it include?

Will I need a permit to build a yurt, and can you pull it for me?