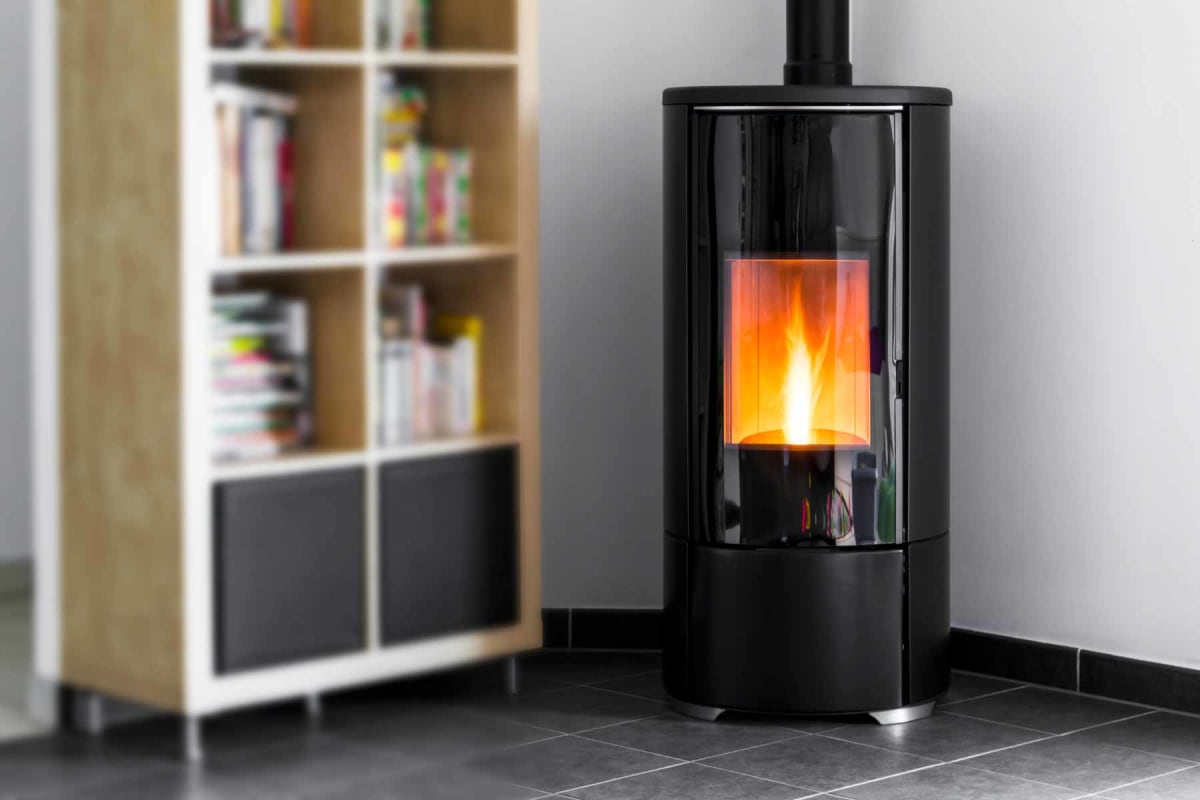 How much does pellet stove installation cost?
How much does pellet stove installation cost?
$1,600 – $4,100
average cost installed (freestanding type)
---
Get free estimates for your project or view our cost guide below:
$1,600 – $4,100
average cost installed (freestanding type)
---
Get free estimates for your project or view our cost guide below: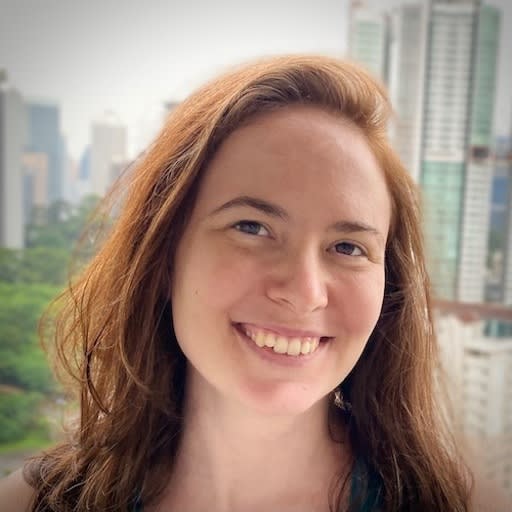 Fact-checked by
Kristen Cramer
Pellet stove installation cost
Pellet stove installation costs $1,600 to $4,100 on average for most freestanding and wall-mounted types. Pellet stove prices are $900 to $2,600 for the unit alone. Installation labor costs $700 to $1,500. Running a pellet stove costs $130 to $220 per month for pellet bags and electricity.
Average pellet stove installation cost

| Type | Unit price | Average cost installed |
| --- | --- | --- |
| Freestanding | $900 – $2,600 | $1,600 – $4,100 |
| Wall-mounted | $1,500 – $2,500 | $2,200 – $3,800 |
| Insert | $1,500 – $4,500 | $2,500 – $7,000 |
Pellet stove cost by type
Freestanding
A freestanding pellet stove costs $1,600 to $4,100 installed on average. The unit alone costs $900 to $2,600, depending on the brand and heating capacity. Adding a floor hearth-pad and venting through high ceilings will cost the most. These models are the most common and easiest to position.
Deluxe pellet stoves cost $3,000 to $5,500 per unit, excluding installation. These models include programmable Wi-Fi thermostats and longer warranties.

A freestanding stove effectively warms spaces up to 3,000 square feet.

Most models have from 30,000 to 50,000 in BTU output.

Freestanding stoves don't require an existing fireplace since they can vent through an exterior wall.
Window or wall-mounted
A window or wall-mounted pellet stove costs $2,200 to $3,800 installed on average. Unit prices alone are $1,500 to $2,500, depending on the brand. These stoves mount into a wall or window and vent directly outside, offering a compact solution suitable for smaller homes or apartments.
Window or wall-mounted stoves can heat up to 1,000 square feet.

Installation is typically more complex than freestanding pellet stoves since extra work sealing around the stove is important.

Most of these models don't require a chimney or piping attachments because they vent directly outdoors.
Fireplace insert
An insert pellet stove costs $2,500 to $7,000 installed on average. Unit prices alone are $1,500 to $4,500, depending on the model. These units fit into existing fireplaces, converting traditional fireplaces into efficient pellet heaters. A pellet-stove insert uses the existing chimney for venting.
Some chimneys may need a new chimney liner for the stove to work properly. Chimney liner installation costs $1,500 to $4,000 on average.
Pellet stove inserts reduce heat loss from the chimney by about 50%.

Custom work is necessary to set the insert with flanges filling up the spaces around the unit. This extra labor can make inserts more expensive to install than freestanding units.
Pellet stove prices by size
Pellet stove prices are $900 to $2,600, depending on the heating output. Manufacturers list the size of a pellet stove in British Thermal Units (BTUs). Higher BTUs mean a larger heating capacity, which comes at a higher price.
Pellet stove prices by BTUs

| BTUs | Heating square footage | Unit price* |
| --- | --- | --- |
| 30,000 | 800 – 1,500 | $900 – $1,200 |
| 35,000 | 1,500 – 1,800 | $1,000 – $1,600 |
| 40,000 | 1,800 – 2,200 | $1,100 – $2,200 |
| 45,000 | 2,200 – 2,400 | $1,200 – $2,400 |
| 50,000 | 2,400 – 3,000 | $1,400 – $2,600 |
*For freestanding models, excluding installation and delivery
To select the optimal pellet stove size, calculate the area's square footage and consult manufacturer specifications. Vaulted ceilings and multiple levels may require a stronger stove than a similar-sized, open-plan space with low ceilings.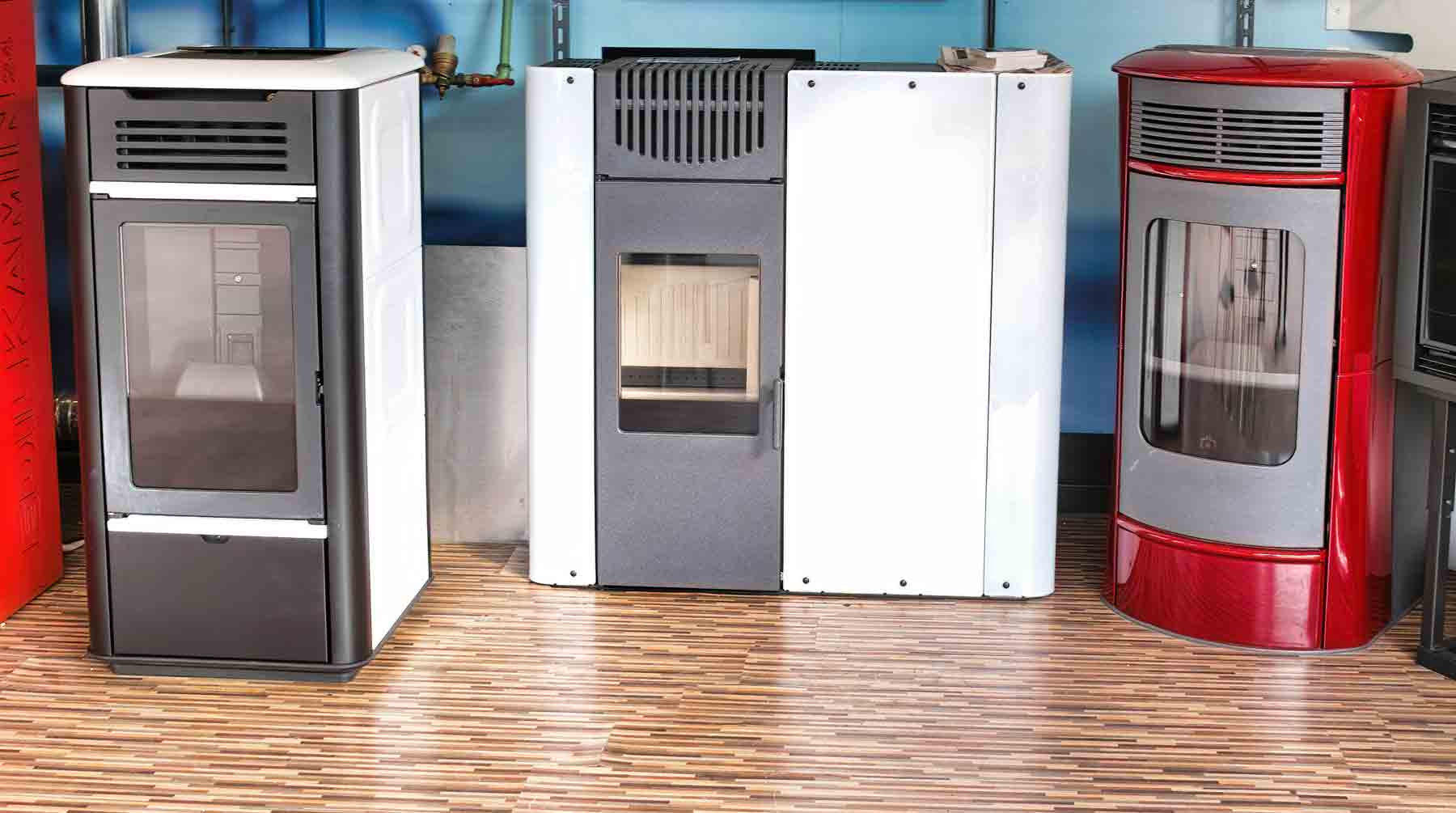 Cost factors to install a pellet stove
The labor cost to install a freestanding pellet stove is $700 to $1,500 on average. Labor costs for wall-mounted and insert pellet stoves costs more due to the increased installation complexity.
Cost to install a pellet stove

| Factor | Average cost* |
| --- | --- |
| Unit | $900 – $2,600 |
| Labor | $700 – $1,500 |
| Total cost installed | $1,600 – $4,100 |
*For a freestanding pellet stove model
Cost factors include:
Stove size & capacity – Larger pellet stoves or those with higher heating capacities typically cost more due to the extra features.

Installation type – Freestanding pellet stoves are simpler to install, whereas pellet stove inserts fitted into existing fireplaces require additional labor.

Material – Pellet stoves made from high-grade steel or cast iron come at higher prices but tend to last longer.

Brand – Established brands can cost more due to their reputation, while newer brands may offer competitive rates.

Geographic location – Labor costs vary by the cost of living in each region.

Home structure – Homes with more open floor plans or higher ceilings may require stoves with greater heating capacities that cost more.

Chimney & venting system – If a home lacks an existing chimney or venting system, installation costs will rise to add a vent.

Pellet storage – Bulk storage solutions for pellets may require additional equipment or space modifications, affecting the overall price.

Stove efficiency & features – High-efficiency stoves with advanced features (e.g., programmable thermostats or remote controls) can be more expensive.

Local permits & inspections – A permit costs $50 to $100 on average in some cities depending on the building regulations.

Maintenance – Some pellet stoves require more frequent upkeep, affecting the long-term expenses associated with ownership. A chimney sweep costs $150 to $375 on average for deep cleaning with an inspection.

Air circulation – Extra fan installation costs $100 to $500 if additional fans or blowers are required to distribute the stove's heat more effectively in the home.
Cost of pellet stove enhancements
Accessories and upgrades for your pellet stove cost extra, and may include:
Carbon monoxide detector – Electrical installation of a smoke or carbon monoxide detector costs $90 to $150.

Hearth pad base – A custom stone hearth costs $500 to $600 installedon average.Hearth masonry costs $30 to $100 per square foot with materials like cobblestone, marble, or brick. Hearths can be cheaper with metal, tile, or concrete materials.

Backup power supply – A portable generator costs $500 to $2,500 for the unit to keep the fan motor running if you have a power shortage.

Hopper extender – This attachment costs $150 to $300 to add extra pellet-storage capacity so that you don't have to refill the stove so often.

Remote adjustable thermostat – Adding a thermostat costs $15 to $250 per unit, plus $80 to $200 if you need professional installation for special wiring.

Outlet installation – The cost to install an electrical outlet is $150 to $350.
Cost to run a pellet stove
Running a pellet stove costs $120 to $200 month for pellet bags, depending on the home's size, climate, and heating needs. Wood pellet prices are $300 to $400 per ton on average, and most people burn 2 to 3 tons of pellets a year over the course of 3 to 10 months.
Electricity usage is $10 to $20 per month, depending on the pellet stove model, how often you run the stove, and if you use the highest or lowest heat settings.
Pellet stove vs. wood stove
When comparing a pellet stove vs. wood stove, consider your individual heating needs, the initial installation cost, and the fuel type and its availability near you. A wood stove installation costs $1,200 to $4,500.
Pellet stove vs. wood stove
Pellet stove
Wood stove

Efficient fuel source
Provides steady, consistent heat
High initial installation cost
Requires electricity to operate
Needs more frequent firebox cleaning
Safer to run unattended
Less storage space needed for bags of pellets
Makes some background noise

Timeless design for cozy ambiance
Low-cost firewood fuel
High initial purchase cost
No electricity needed
Requires regular maintenance & ash removal
More fire supervision needed
Lots of storage needed for wood
No noise while running except for the fire crackling
Pellet stove alternatives
Alternatives to installing a pellet stove include:
Pellet stove FAQs
What is a pellet stove?
A pellet stove is a heating appliance that burns compressed wood or recycled biomass pellets for warmth. This type of heater is eco-friendly and fits well in small spaces without producing as much smoke as wood-burning stoves.
How does a pellet stove work?
Pellet stoves work by utilizing a gravity-feed system to move pellets from a hopper to a burn pot. Upon reaching the burn pot, an electrical igniter sparks the pellets into flames, with fans dispersing the heat throughout the space. A hopper typically holds one 40 lb. bag of pellets.
Are pellet stoves worth it?
A pellet stove is worth it for affordable heating that requires less storage space than firewood for a wood-burning stove. Pellet stoves also burn cleaner than wood.
However, a pellet stove isn't worth it for those who don't have pellets for sale in bulk nearby or for those who want off-the-grid heating without electrical connections. All pellet stoves run on a small amount of electricity to power the exhaust fan.
How long do pellet stoves last?
A well-maintained pellet stove lasts for 10 to 15 years, depending on the usage frequency. Cleaning the stove regularly and burning high-quality pellets will keep the equipment in better condition to last longer.
Are pellet stoves efficient?
Pellet stoves are very efficient and operate at 70% to 83% efficiency for all EPA-certified models.
Do pellet stoves raise insurance rates?
Adding a pellet stove can raise insurance rates due to potential fire risks. Rates vary by provider, but proper installation and maintenance can mitigate risks. Always consult with your insurance company before installing a pellet stove to discuss how it affects your coverage.
Getting estimates from pellet stove installers
Before hiring a pellet stove installer near you, be sure to:
Compare at least 3 different estimates from experienced installers.

Choose HVAC professionals with certifications like:

The National Fireplace Institute (NFI) endorsements

A mechanical contractor license

Local hearth & pellet heating association memberships

Avoid choosing the lowest bids that signal low-quality work.

Select licensed, insured, and bonded HVAC contractors.

Read their reviews on HomeGuide and Google.

Request copies of estimates, plan diagrams, heating-load calculations, equipment orders, permits, warranties, and contracts.

Verify the bid lists material, labor, equipment costs, and the installation schedule.

Set up a payment schedule. Never pay in full up front.

Ask the questions below before signing a contract.
Questions to ask
Ask questions like these before hiring a pellet stove installer:
Can you provide references from past stove projects?

How many pellet stoves have you installed?

Are there tax credits or rebates available for this stove model?

Is this pellet stove compatible with the current layout and venting in my home?

Do you provide a warranty for the pellet stove and its installation?

How do you pick the ideal size and capacity of the pellet stove for my space?

Do you offer a service and maintenance plan?

How much are permits and inspections for the pellet stove?

Does your bid include all labor, materials, old stove removal, and cleanup?

Are there any hidden or additional fees?

Is any electrical or chimney work needed for the installation?

Do you subcontract any part of the installation, like electrical or masonry work?

How long can I expect the pellet stove installation to take?

Do you offer any financing or payment plans?

Will you comply with all local and state building codes for stove installations?

How often will the pellet stove need maintenance or cleaning?

Are there any specific stove brands or pellets you recommend?