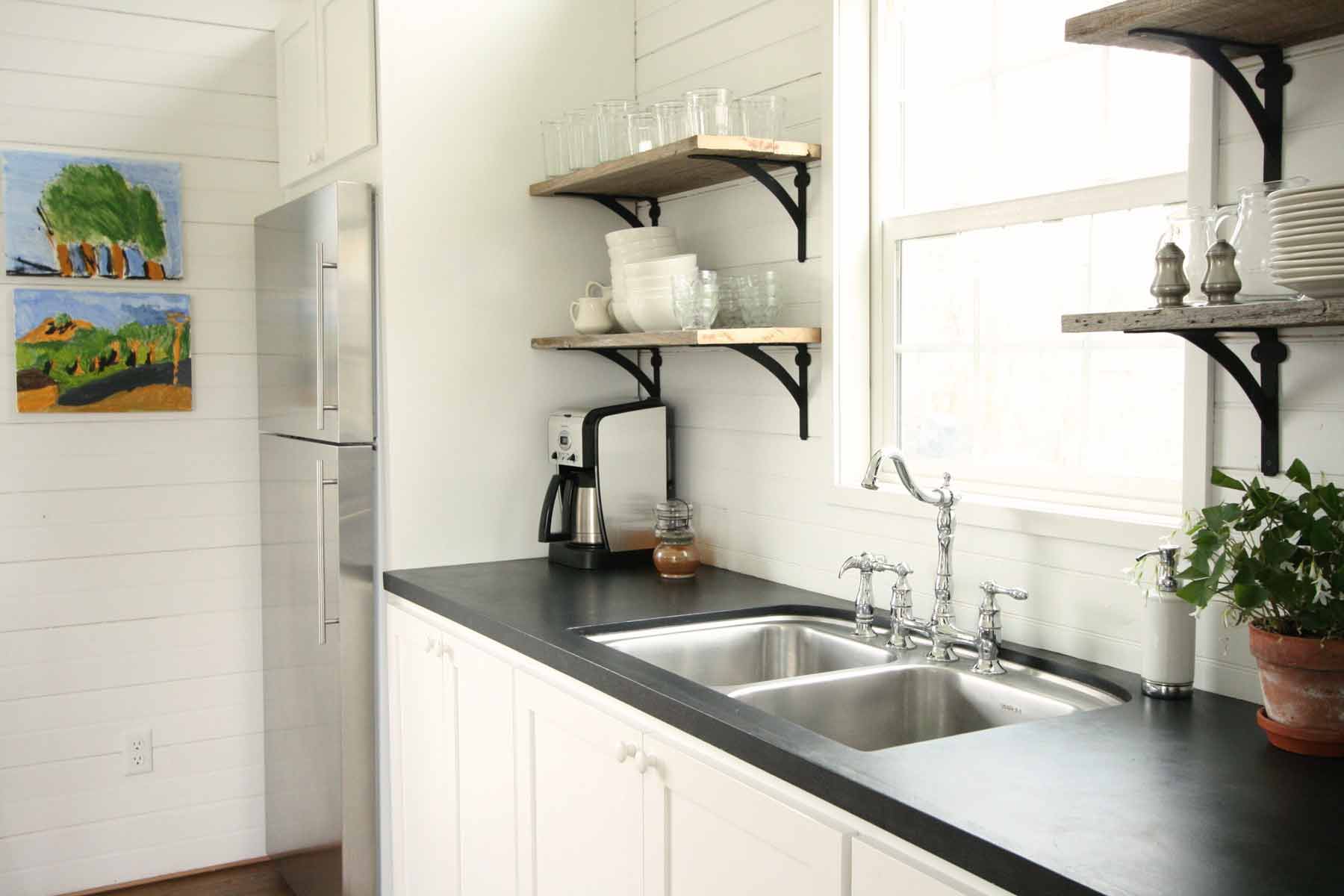 Slate countertops costs, colors, and pros & cons
Slate countertops costs, colors, and pros & cons
$50 – $100
average cost per square foot installed
$1,500 – $4,000
average total cost installed (30 – 40 SF)
---
Get free estimates for your project or view our cost guide below:
$50 – $100
average cost per square foot installed
$1,500 – $4,000
average total cost installed (30 – 40 SF)
---
Get free estimates for your project or view our cost guide below: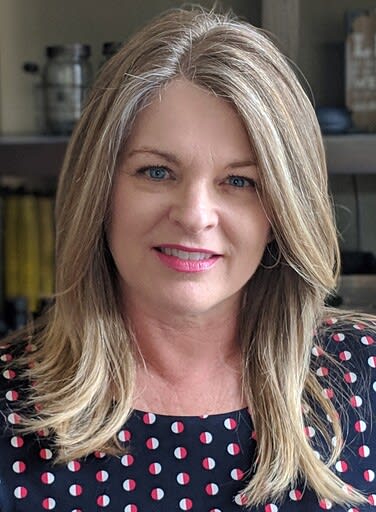 Fact-checked by
Tom Grupa
Slate countertops cost
Slate countertops cost $50 to $100 per square foot installed or $1,500 to $4,000 for an average-sized kitchen. A slate bar top or kitchen island costs $250 to $2,000 installed and provides a durable, stain-resistant work surface. Slate bathroom countertops cost $250 to $1,000 for labor and materials.
Slate countertops cost estimator

| Installation location | Countertop square footage | Average cost installed |
| --- | --- | --- |
| Small kitchen (70 – 100 SF) | 20 – 30 | $1,000 – $3,000 |
| Average kitchen (100 – 200 SF) | 30 – 40 | $1,500 – $4,000 |
| Large kitchen (200 – 400+ SF) | 40 – 60 | $2,000 – $6,000 |
| Island, tabletop, or bar top | 5 – 20 | $250 – $2,000 |
| Bathroom vanity top | 5 – 10 | $250 – $1,000 |
Slate countertops prices per square foot
Slate countertops cost calculator

| Item | Cost per square foot | Average cost (30 – 40 SF) |
| --- | --- | --- |
| Slate materials (Includes fabrication and delivery) | $40 – $70 | $1,200 – $2,800 |
| Labor to install | $10 – $30 | $300 – $1,200 |
| Total cost to install | $50 – $100 | $1,500 – $4,000 |
Slate countertops colors & prices
Slate countertop colors and prices vary from slab to slab, depending on the mix of minerals where they are harvested. Slate color choices are limited to mostly variations of gray and blue, with more exotic and vibrant colors costing a premium.
Slate countertop colors
Color
Price category
Details
Grey slate
$

Dark gray with some marbling effects
Among the most common colors sold
Prone to stains and fingerprints

White slate
$

Mostly white with some specks of marbled gray
Neutral color palette
Shows stains and visible dirt

Basalt slate
$

Complex blend of blue and gray
Harvested in Pennsylvania and Virginia

Blue slate
$

Lighter than Basalt, in a variety of blue hues
Works well with wooden and white kitchens

Colorado/Rustic slate
$$

Mix of warm gray, brown, and green colors
Harvested in Colorado
Strong enough to be used outside

African slate
$$

Exotic pattern and texture of gray and brown splotches
Harvested in Africa
Hides imperfections and scratches

Black/Chalkboard slate
$$$

Black color that resembles a traditional chalkboard
Harvested in Pennsylvania
Shows imperfections and stains, especially if left unpolished

Vermont slate
$$$

High-quality stones in rare shades of green, purple, and red
Harvested in Vermont
Durable enough for outside use
Low maintenance
Slate slab vs. tile countertop prices by grade
Slate tiles are cheaper than slabs, with the grade of the stone also impacting the price. Low-grade slate is cheaper, more porous, and prone to stains and cracks. High-grade slate is less porous, more durable, and always appears darker in color.
Slate countertop prices by grade

| Grade | Tile slate cost per square foot* | Slab slate cost per square foot* |
| --- | --- | --- |
| Low-grade | $45 – $50 | $50 – $70 |
| Mid-grade | $55 – $65 | $70 – $90 |
| High-grade | $70 – $75 | $90 – $200 |
*Not including installation.
Labor costs to install slate countertops
Labor to install slate countertops costs $10 to $30 per square foot or $35 to $85 per hour for professional labor. Other factors that affect the total installation cost include:
Slate countertop textures
Slate countertop slabs are sold with their natural finish, a nearly smooth texture, or ground to a uniformly flat matte. The more detailed the finish work, the higher the cost of the slate slab.
Slate countertop textures
Texture
Price category
Description
Pros & cons
Natural cleft finish
$
Default "natural" finish of slate revealing the rough layered surface

Rough surface traps debris and is difficult to clean
Prone to chips, flakes, and wear with heavy use
Difficult to hide repairs

Cascade finish
$$
Nearly flat finish with a slight uniform ripple effect

Hides scratches and smudges
Easy to clean and maintain
Difficult to hide repairs

Honed finish
$$$
Silky smooth, completely flat surface

Lacks texture
Shows scratches, dust, oils, smudges, and fingerprints
Easily restored making repairs nearly invisible
Surface can be sealed to resist fingerprints and smudges
Slate countertops pros & cons
Slate is a rock composed of minerals like quartz, chlorite, and mica that has long been used for roofing, siding, and flooring. A newer trend is to use slate for kitchen countertops due to its stylish appearance, durability, and minimal maintenance.
Slate countertops pros and cons
Pros
Cons

Non-porous and waterproof
Easy to clean
Resists heat, stains, scratches, and bacteria

More subdued colors than other stones
Corners can be sharp and brittle, with installers recommending rounded corners for safety and durability
Slate cost vs. other countertop materials
In comparison to slate, the average cost to install countertops is $50 to $150, depending on the material. Slate costs less than other natural stone countertop materials like granite and marble, especially when selecting a natural finish.
Countertop cost comparison by material
Material
Average cost per square foot installed
Details
Slate countertops cost
$50 – $100

Non-porous and waterproof
Easy to clean, antibacterial surface
Resists heat, scratches, and stains
Muted colors
Sharp, brittle corners should be rounded for safety and durability

Marble countertops cost
$40 – $150

Luxury material with attractive veining
Surface stays cool for baking
Increases the home's value
Last a lifetime with regular maintenance
Prone to stains and scratches

Granite countertops cost
$80 – $150

Natural material with no two slabs alike
Heat resistant up to 400°F
Scratch and chemical resistant
Low maintenance with sealer lasting up to 10 years
Porous: requires sealing

Quartz countertops cost
$50 – $200

Durable and low maintenance
Non-porous, non-staining
Scratch resistant
Damaged with high heat
Not suitable for outdoor use

Quartzite countertops cost
$65 – $150

Stain and scratch resistant
Heat resistant up to 400°F
Prone to chips and cracks
Porous: may harbor bacteria
What are slate countertops?
Are slate countertops expensive?
Slate is one of the more affordable stone countertop materials, costing less than granite, marble, and quartz.
How long do slate countertops last?
Slate countertops, like other natural stones, last for 100 years or more if well-maintained.
Where to buy slate countertops?
Slate tiles are sold at most tile stores, stone warehouses, and home improvement stores. Slate slabs are a specialty surface with limited availability and may have to be ordered from a dedicated slate supplier.
Getting estimates from slate countertop installers
Before hiring a local slate countertop company near you, be sure to:
Compare at least 3 estimates with similar slate materials and finishes.

Hire a licensed, bonded, and insured company that has been in business for 5+ years.

Read their reviews on HomeGuide and Google.

Ask for references with contact information.

Review their portfolio of past slate countertop installations.

Get a detailed contract and warranty in writing before the project begins.

Never pay in full before the job is complete. Follow a payment plan instead, and don't make the final payment until the job is done to your satisfaction.
Questions to ask
Ask these questions to ensure you choose the best slate fabricator and installer near you:
What experience do you have with slate countertop installation?

Are you licensed, bonded, and insured?

Does the estimate include delivery and installation?

Which slate color choices fit my budget?

How long will the installation take?

Does this project require a permit, and do you handle the permitting process?

Do you require a deposit? If so, how much is it?

Do you submit the manufacturer's warranty registration for me?

Do you offer a warranty on the labor?