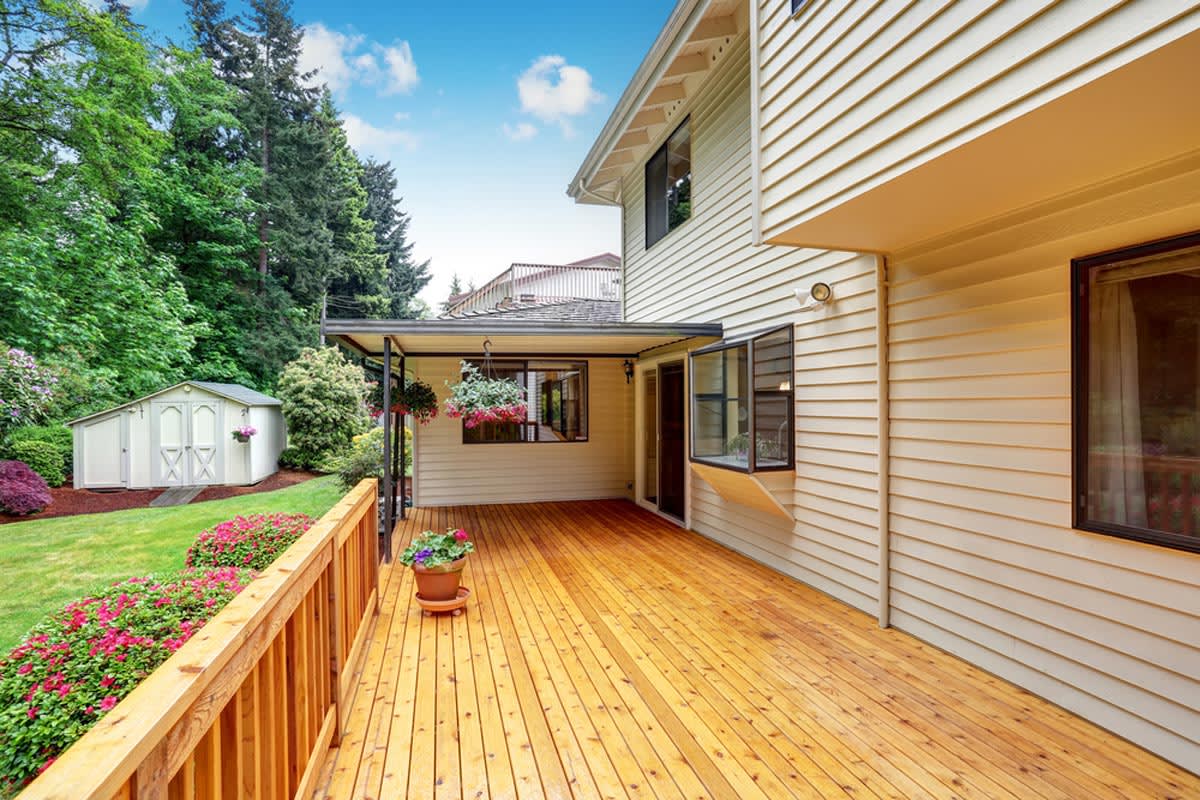 How much does it cost to repair a deck or its boards?
How much does it cost to repair a deck or its boards?
$500 – $2,500
average cost to repair a deck
$4,400 – $10,100
average deck replacement cost
---
The average cost for deck repair is $100 to $500 for simple repairs with most homeowners spending around $500 to $2,500 for extensive deck repairs. The price can vary greatly by region (and even by zip code).
Get free estimates for your project or view our cost guide below:
$500 – $2,500
average cost to repair a deck
$4,400 – $10,100
average deck replacement cost
---
The average cost for deck repair is $100 to $500 for simple repairs with most homeowners spending around $500 to $2,500 for extensive deck repairs. The price can vary greatly by region (and even by zip code).
Get free estimates for your project or view our cost guide below: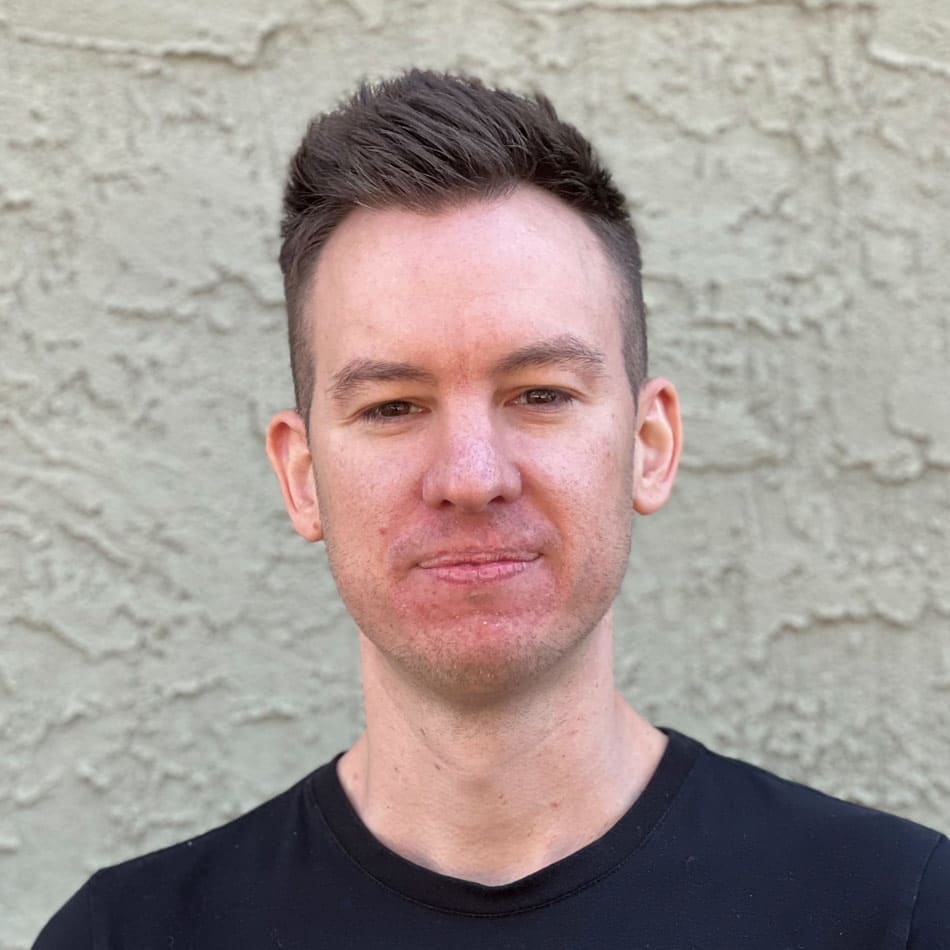 Average Deck Repair Costs
For simple deck repairs done by the homeowner, where the structural integrity of the deck is still in good standing overall, the average cost is around $100. For a deck that has more serious issues, a homeowner might expect to pay around $1,500—this includes the replacement of railings or boards. Most extensive repair projects total an average of $2,500.
Based on your own knowledge and experience, you will be able to determine if the required repairs are something you can take care of yourself or will need a professional to handle. Never put off maintenance or repairs, because at some point you will be ready to sell the home and it might not sell due to poor maintenance of the deck. Even then, a good contractor can be a marvelous thing.
Common Deck Repairs Costs
Deck Repairs Cost

| Deck Repair Type | Average Cost |
| --- | --- |
| Damaged deck boards | $1,280 |
| Loose deck stairs | $150 – $300 |
| Missing deck nails | $5 – $10 |
| Mold, mildew, and rot | $200 – $500 |
| Damaged deck railing | $400 – $500 |
| Termites | $100 – $300 |
| Stain and seal | $1.50 to 4.00 per square foot |
| Painting | $2.00 to 5.00 per square foot |
"Decks and fences are just as crucial when creating landscape architecture. If your deck looks like it's in bad shape, it could affect the sale of the house."
Deck Removal Cost
Deck removal costs $5 to $10 per square foot depending on the size and condition of the deck. If you have a multi-level, built-in seating, or railing, removal prices will increase. An average 12' x 12' deck that consists of 144 square feet costs $720 to $1,440 to remove.
Cost To Replace Deck Boards
The main flooring surface of your deck can develop problems through:
Extreme weather conditions

The use of non-pressure-treated wood

The lack of subsequent care through reapplying sealants every few years
The planks or boards can develop problems like warping and become loose. Depending on the type of wood, the replacement of the boards will cost an average of:
$750 for the wood

$30 in supplies, including nails and screws, etc.

$500 for a contractor to replace the wood
Cost to stain or paint a deck
The average cost to stain a deck is $1 to $3 per square foot which includes power washing, sanding, and sealing.
Deck painting costs $2 to $5 per square foot, depending on the size, condition, paint quality, and labor.
Once repairs are done, you may need to do some sealing or staining so the replacement wood blends in perfectly with the other wood from the original installation.
If you only have a small area that needs to be repaired, you can buy the sealant and stain and complete that portion of the project in your own time.
Average costs for sealant and stain:
Stain - 1 gallon covers 400 square feet, and ranges from $29 for opaque stain to $45 for semi-opaque stain.

Finish - 1 gallon covers 400 square feet. Polyurethane gloss or satin cost $37 on average, while oil spar varnish costs up to $80.

Sealer - 1 gallon covers 225 to 325 square feet of sanded wood and 125 square feet for the initial coat on rough-sawn wood, and costs $16 to $18.

Wood preservative - 1 gallon covers 100–300 square feet and costs between $24 to $30.
Loose Deck Stairs Repair Cost
Deck stairs are likely to see more traffic on a daily basis than any other portion of your deck, and they can become somewhat twisted, warped, or bowed from weathering or become loose after a few years. If they have become loose, this can be remedied with new deck screws, or by attaching metal brackets to add more strength.
On the other hand, if the wood has become very damaged from exposure to the elements, it may become necessary to replace a plank or one or two steps. If this is the case, you can either replace a plank yourself or have a contractor come to fix what needs to be addressed for $150 to $300 (since many contractors will have a minimum call-out fee).
Missing Deck Nails Cost
Over the life of your deck, screws and nails can come loose and in extreme cases, fall out—especially on any moving components like a gate, and if the wood has begun to bow or warp. If left untreated, the structural integrity and safety of the deck will continue to worsen. For about $5 you can get between 100–50 deck screws at your hardware store and make the deck a solid structure again.
Deck Rot Repair Cost
In regions of the country that experience more rain, you should always be on the lookout for rot and mold, especially if a deck hasn't had consistent and regular maintenance, including having the wood resealed and protected. Even though this is something that you should be able to see yourself, having a professional come out and check your deck will do two things:
Catch early indicators for rot and mold that you may not have been able to discover yourself, and

Give you an immediate plan of action, and an estimate for the expense of associated work, which may include drainage work to redirect runoff, or plumbing work to address leaks.
Weight-bearing Rot Damage
If an area that has been damaged by rot is weight-bearing or covers a significant portion of the deck, call your deck installer, or find one here on Homeguide, to address this issue for you.
Non Weight-bearing Rot Damage
If it is not weight-bearing, home repairs can be made by cutting any damaged wood out and putting in a two-part epoxy—this comes as a putty-like compound which can be sanded smooth once it hardens. You can expect to pay $8 to $12 for a half-quart of the cheaper one-component product called Minwax High-Performance Wood Hardener, or $35 to $70 per quart or $100 to $200 per gallon for solutions from LiquidWood and Boatlife.
Deck Mold and Mildew Removal Cost
Mold and mildew can be tackled with a power wash. You don't want to damage the wood surface so you will not need an overly powerful washer. If you don't own a power washer, then you can rent:
An electric one for as little as $30 for four hours or $40 to 45 per day.

A gas-powered washer in the 2,000 PSI zone for around $50 for four hours or $80 for the day.
On top of that, you will pay an average of $15 for the cleaning supplies to be applied through a soap nozzle. The cheaper, slower, more labor-intensive process is to take a scrubbing brush and a mix of one gallon of water to ⅓ laundry detergent and get down on your hands and knees to remedy this issue. This method is also much kinder to the wood in your deck, since it is very easy to damage the wood with a power washer if the pressure is too high, or if you focus on one area for too long. You may also need to get some deck cleaning product that contains an oxygen bleach if the mold has already stained the wood.
Deck Railing Repair Cost
Over time, railings are a common item in need of repair because of their vulnerability to getting knocked by outdoor furniture, or by children climbing over them, etc. Without the proper maintenance and upkeep to keep rot and water damage at bay, they are even more prone to the need for repair.
At best, they might be loose, and at worst they may be completely broken. The more ornate the railings, the more expensive they are to replace, and the easier they are to damage versus a simple solid piece of wood.
You will either be replacing individual railings or a complete section of railing.
The following are some examples of big box hardware store rail prices:
Individual balusters:
Pressure-treated pine 42" x 2" x 2", $1.55 each in a pack of 16

Pressure-treated cedar 36" x 2" x 2", $1.85 each in a pack of 12

Ornate classic spindle 36" x 1.36" x 2.12", $3.28 each in a pack of 7
Deck rail sections:
Pressure-treated pine handrail 32" x 2.75" x 6' long - $38

Pressure-treated pine handrail with aluminum balusters x 6' long - $87

Cedar handrail with aluminum balusters x 6' long -$189
If there are only one or two rails damaged and you are good at DIY, it would likely make more sense financially to tackle this project yourself.
Should I Repair or Replace my Deck?
If you have an existing deck which is only showing minimal damage or a need for minor repairs, then the cost to repair it will always be significantly less than replacing it entirely.
The average cost for simple deck repairs carried out by a professional typically falls below $500, and from there up to as much as $4,500 for more extensive deck repairs.
If the estimated repairs are extensive, you may be more pleased with a brand new deck while spending just a bit more. The average cost to build a deck is between $4,400 to $10,100, or $25 per square foot.
Deck Termite and Pest Treatment Costs
Owners of wood decks should regularly check for termites. Check out our article on termite treatment costs for information on what types of termites are native to your area and how to spot them.
A contractor might also find the beginnings of a termite colony, or a full-blown infestation, at which point you should hire a pest control company to come out and treat the deck and the surrounding parts of your yard and home before the repair can proceed.
Choosing Your Deck Contractor
When narrowing down your shortlist of deck repair contractors, make sure they have a certificate of insurance so you know the workers cannot hold you liable for any accident while working on your deck repairs. Ask to see a copy rather than just take their word for it.
Look for companies who include as many as possible of the following criteria:
In business 5+ years

Licensed, insured, and bonded

A portfolio of before and after photos

A scheduled start and end date

Include setup and cleanup costs in the bid

Include a warranty on labor and materials used

EPA-approved and certified — if you hire them to do both the asbestos abatement and remodel

Reviews on HomeGuide and Google showing a history of efficiency and excellence