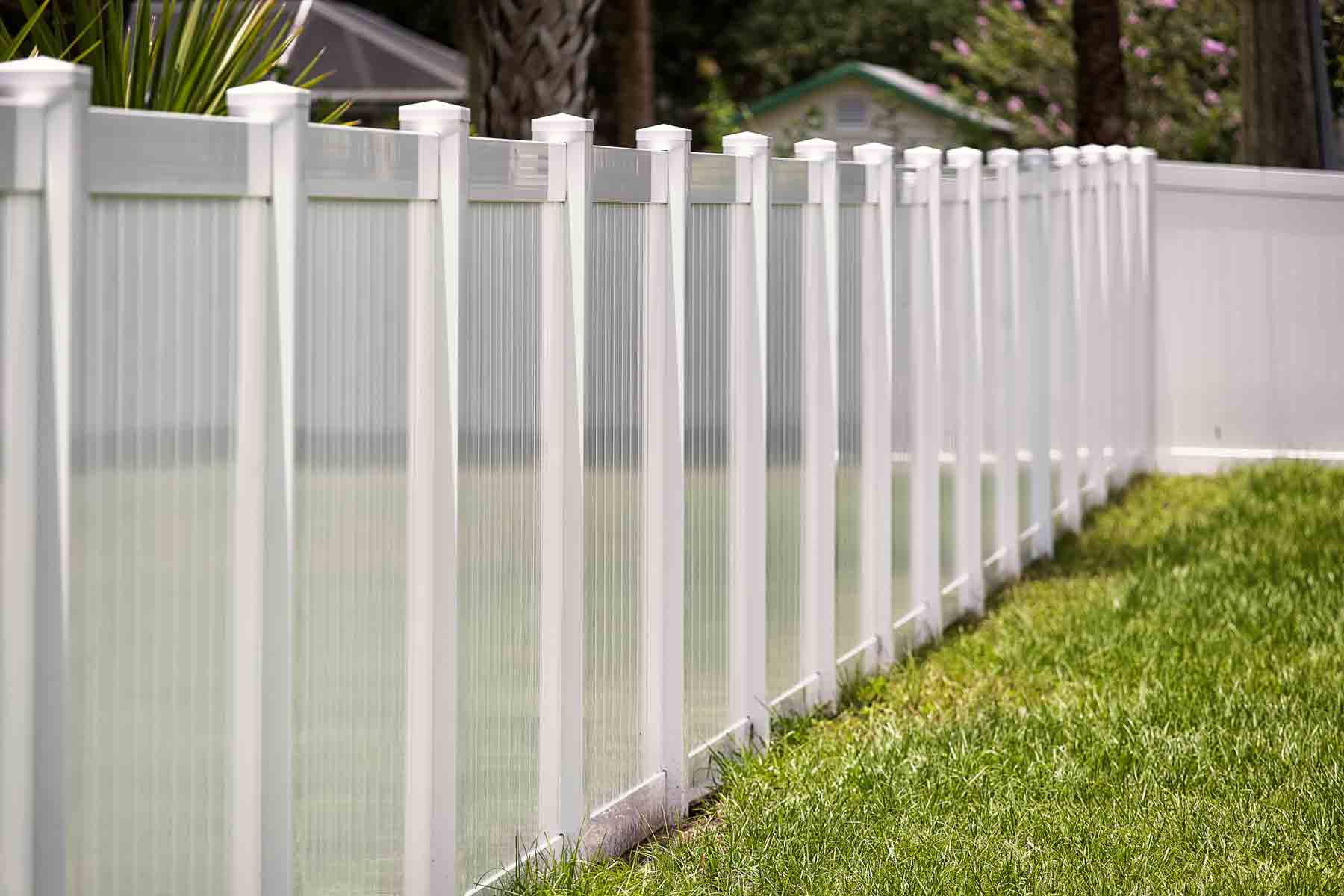 How much does a vinyl fence cost?
How much does a vinyl fence cost?
$30 – $60
average cost per linear foot installed
$6,000 – $12,000
average cost to build (200 linear feet)
---
Get free estimates for your project or view our cost guide below:
$30 – $60
average cost per linear foot installed
$6,000 – $12,000
average cost to build (200 linear feet)
---
Get free estimates for your project or view our cost guide below: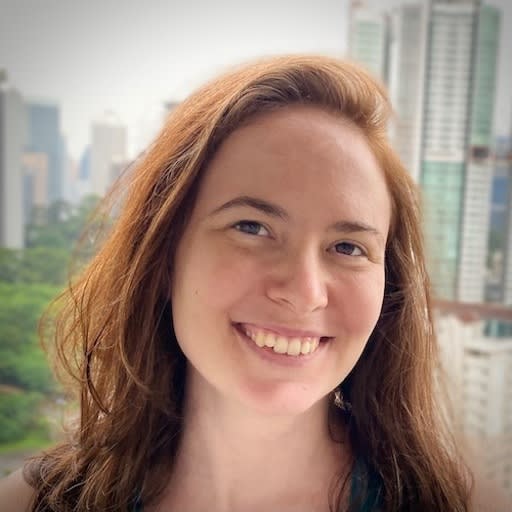 Fact-checked by
Tom Grupa
Vinyl fence cost
Vinyl fencing costs $30 to $60 per linear foot installed on average or $6,000 to $12,000 total for 200 linear feet, depending on the fence type and height. Installing a vinyl privacy fence costs $40 to $85 per linear foot. Vinyl fence pricing is $25 to $45 per linear foot for materials alone.
Vinyl fencing cost

| Fence length (linear feet) | Average cost installed |
| --- | --- |
| 50 | $1,500 ­– $3,000 |
| 100 | $3,000 ­– $6,000 |
| 150 | $4,500 ­– $9,000 |
| 200 | $6,000 ­– $12,000 |
| 300 | $9,000 ­– $18,000 |
| 400 | $12,000 ­– $24,000 |
| 500 | $15,000 ­– $30,000 |
Cost of vinyl fence by type
The cost of a vinyl fence depends on the type. Tall privacy fences cost the most, while basic split rail vinyl fencing is the cheapest option.
Cost of vinyl fencing by type

| Type | Cost per linear foot installed |
| --- | --- |
| Privacy | $40 – $85 |
| Picket | $30 – $45 |
| Split rail | $15 – $30 |
| Shadowbox | $40 – $65 |
Privacy
A 6' tall vinyl privacy fence costs $40 to $60 per linear foot installed, with prices going up to $85 per linear foot for 8' tall fences. Their tightly spaced panels block visibility and are popular for backyards.
Vinyl privacy fence cost by height

| Height (in feet) | Cost per linear foot installed |
| --- | --- |
| 6' | $40 – $60 |
| 8' | $60 – $85 |
Picket
A vinyl picket fence costs $30 to $45 per linear foot installed. These fences are typically 3' to 4' tall and provide a traditional look with spaced vertical boards. A picket fence is a popular front-yard type that increases curb appeal and requires minimal upkeep.
Homeowners typically install vinyl picket fences for decorative landscaping purposes rather than for privacy or security.
Split rail
A vinyl split rail fence costs $15 to $30 per linear foot installed, depending on the number of rails. These fences have flat rails between posts to provide a rustic appearance. Split rail fences are typically for decorative purposes and marking property lines without obstructing views.
Shadowbox
A vinyl shadowbox fence costs $40 to $65 per linear foot installed. Shadowbox fences are 4' to 6' tall with overlapping panels that allow light and air through while concealing the yard. This design creates a visual barrier without blocking the view to balance privacy and aesthetics.
Most vinyl shadowbox fencing comes in prefabricated panels between 6' to 8' wide.
Vinyl fencing cost calculator
The labor cost to install a vinyl fence is $5 to $15 per linear foot for basic labor of building a new fence on a level site. Replacement labor can be more expensive depending on if the fence posts are reusable or not and the current site conditions.
Vinyl fence installation cost calculator

| Factor | Average cost per linear foot* |
| --- | --- |
| Materials | $25 – $45 |
| Installation | $5 – $15 |
| Total cost to install | $30 – $60 |
*For privacy and picket fences up to 6' tall in ideal working conditions.
Cost factors include:
Height – Taller fences require more materials, labor, and deeper posts.

Design – Different fence types and styles will affect the price, and intricate fencing with custom work to modify the panels typically costs more.

Thickness – Vinyl fencing with thicker panels will be sturdier but costs more due to the extra material.

Posts – Prices vary by the post type and material, such as aluminum, steel, or composite vinyl. More posts mean more materials and labor, thus increasing the overall price.

Gate – A vinyl fence gate costs $150 to $780 installed for standard 4' to 6' wide models. Prices increase for larger sizes with complex structures.

Reinforcements – Since vinyl fencing is very lightweight, extra supports per post are necessary and add to the total cost.

Customizations – Add-ons like designer hinges, handles, and posts give your fence a unique look, but they also increase the material prices.

Site preparation:

Surveying – A property line survey costs $200 to $1,200 to mark property boundaries and show where to legally build a fence.

Permit – A fence permit costs $40 to $150, depending on the location.
Vinyl fence pricing by color
Vinyl fence pricing varies by the color and finish texture. White vinyl fences can cost half the price of black or brown wood-grain imitation vinyl fences.
Vinly or PVC fence cost by color
Fence color
Material price per linear foot*
White
$20 – $25
Black
$30 – $65
Wood-grain-textured brown
(including shades like beige or sandy colors)
$30 – $55
Gray
$25 – $45
*For average 4' to 8' height privacy and picket fencing, excluding installation fees.
Other fence types
Vinyl fence installation alternatives include:
Pros and cons
The following table shows the advantages and disadvantages of vinyl fences:
Pros and cons of vinyl fences
Pros:
Cons:

Low maintenance & easy to clean
FireproofPest resistant
Won't warp or rot like wood
Comes in various colors
Readily available material
Easy to install with prefab panels
Many wood-grain designs

High upfront cost
Colors fade over time
Cracks on impact or with extreme temperature changes
More difficult to paint than wood
Less traditional look
Staining from mold and mildew
Dirt stains more visible than on wood fences
Sways in high wind
Vinyl fencing FAQs
What is the difference between vinyl and PVC?
Vinyl is a special kind of PVC plastic mixed with other things to make it harder. PVC, or polyvinyl chloride, is a big category of plastics, and vinyl is just one part of that group. A large majority of landscaping and building materials today contain PVC.
How long does a vinyl fence last?
A vinyl fence lasts 20 to 30 years on average, depending on the climate, soil conditions, and maintenance frequency. Well-maintained PVC vinyl can last more than 40 years.
Is vinyl fencing cheaper than wood?
Vinyl fencing is typically more expensive than wood fencing in upfront costs. However, vinyl fencing can be cheaper in the long run due to lower maintenance costs compared to wood. Unlike wood fencing, vinyl doesn't need resealing every 1 to 2 years.
Does a vinyl fence increase property value?
A vinyl fence may increase property value by enhancing curb appeal and providing a durable, long lasting, and attractive boundary.
What colors does vinyl fencing come in?
Vinyl fencing comes in a wide range of colors, including white, black, tan, brown and gray. Multi-colored and wood-grain options are available as well. Some companies offer custom colors, but these types come at higher prices.
Can you paint a vinyl fence?
While you can paint a vinyl fence after proper preparation of sanding and primer application, it's typically not advisable. Most people don't paint vinyl fences because paint doesn't adhere well to vinyl and may damage the surface, which voids the warranty.
Getting estimates from vinyl fence installers
Before hiring a vinyl fence installer near you, be sure to:
Read their online reviews on Google and HomeGuide.

Confirm they have licenses, insurance, and have been in business for 5+ years.

Avoid choosing the cheapest bid that typically results in low-quality work.

Ask for a list of references.

Compare 3 to 5 in-person estimates.

Ask for a written contract and workmanship warranty before the work starts.

Don't make your last payment until after the fence is complete.
Questions to ask
Ask these questions before hiring a vinyl fence installer:
How many years have you been installing vinyl fences?

Which vinyl fencing types do you specialize in?

Can you show me photos of past projects?

How many colors and finish options can I choose from?

What is the expected timeframe for installation?

How much maintenance will the fence require?

Do you offer any warranties or guarantees on your work?

How many people will install the fence?

Are there any potential challenges with my property?

Can you handle necessary permits and inspections?

Are all materials, labor, delivery, and the cleanup fee listed in this estimate?

Will the fence installation affect my landscaping?

Can you call the utility department to mark locations of underground lines?

Do you have a list of references that I can contact?