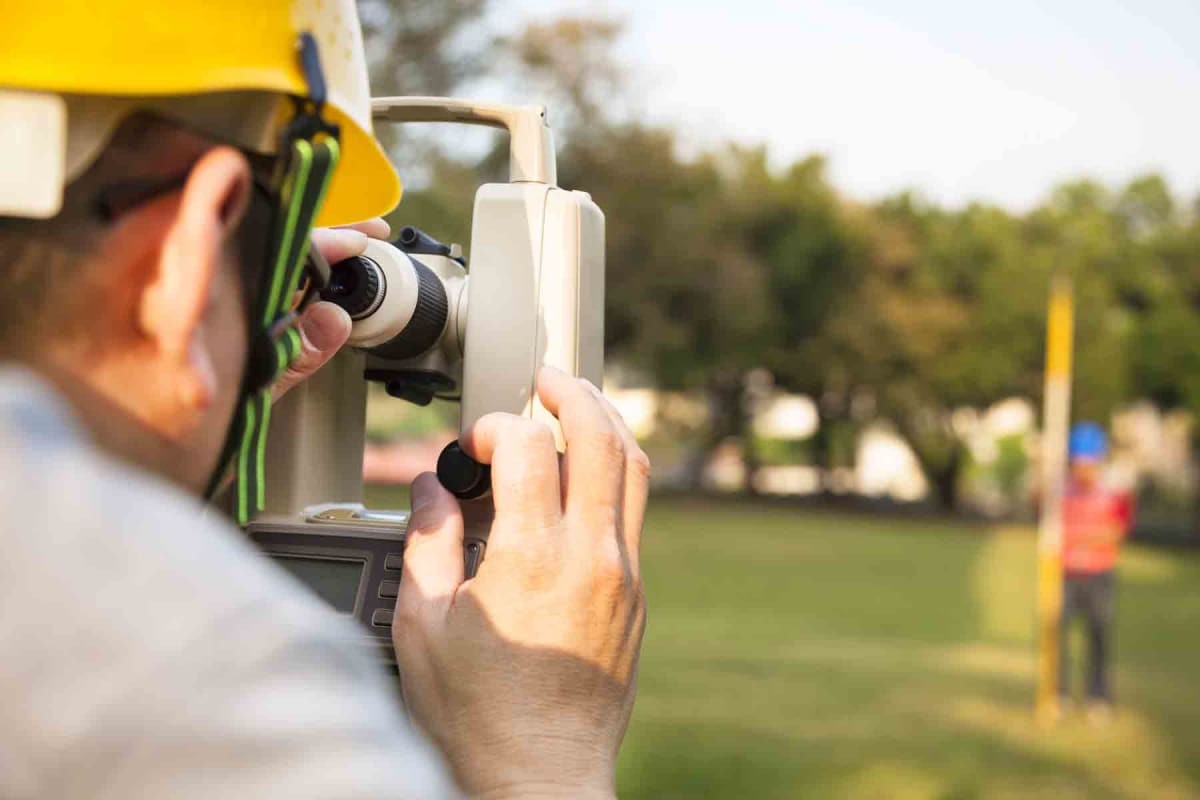 How much does a land survey cost?
How much does a land survey cost?
$200 – $1,200
average cost
---
Get free estimates for your project or view our cost guide below:
$200 – $1,200
average cost
---
Get free estimates for your project or view our cost guide below: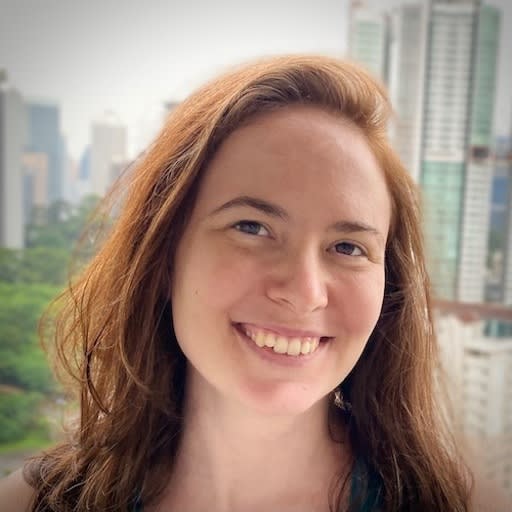 Fact-checked by
Kristen Cramer
Land survey cost
An average land survey costs $200 to $1,200. A boundary survey costs $500 to $1,000 for one acre with prices of $70 to $140 per acre for sites from 50 to 100 acres. The cost of a property survey depends on the type, plot dimensions, and complexity of past records.
Land survey cost

| Survey type | Average cost |
| --- | --- |
| Boundary | $300 – $900 |
| Topographic | $400 – $1,500 |
| Fence | $200 – $1,200 |
| ALTA | $1,200 – $4,000 |
| Mortgage | $200 – $700 |
| New construction | $400 – $1,800 |
| As-built | $400 – $1,500 |
| Plat survey | $400 – $800 |
| Plot plan | $100 – $250 |
| Subdivision | $300 – $1,000 |
Property survey cost by type
Boundary survey
A boundary or property line survey costs $300 to $900 on average for up to half an acre. This survey finds and marks the property boundaries by searching through deeds, public records, and physical markers. A boundary survey confirms a home's value, locates easements, or settles legal disputes.
Topographic survey
A topographic survey costs $400 to $1,500. This survey maps property features like elevation, trees, water bodies, ground measurements, and environmental conditions. Before designing a new addition, a topographic survey is necessary for contractors, architects, and engineers to plan the project.
Fence survey
The average cost of a land survey for a fence is $200 to $1,200. This survey determines the property boundaries for fence installations and prevents disputes with neighbors. Some fence installation companies require a fence survey if the homeowner is uncertain about the property boundary.
ALTA survey
An American Land Title Association (ALTA) survey costs $1,200 to $4,000. This survey details information like boundaries, topography, utilities, zoning restrictions, easements, rights-of-way, and ownership elements. An ALTA survey is typically a prerequisite for title insurance and commercial property purchases.
An ALTA survey measures a large range of details, including soil composition.

These surveys can take more than a month to complete due to the extra precision needed.
Mortgage survey
A mortgage survey costs $200 to $700 on average. This survey is often a requirement by lenders in real estate transactions for granting a mortgage. Surveyors verify property boundaries, title ownership, and check for zoning violations.
Mortgage surveys are less detailed than boundary or topographic surveys.

A mortgage survey is sometimes required for extended title insurance.
New construction-staking survey
A new construction survey costs $400 to $1,800, depending on the property complexity and number of stakes needed. This survey ensures the new structures align with design plans before building. A construction survey includes marking foundations, utilities, boundaries, and topography services.
As-built survey
An as-built survey costs $400 to $1,500 on average. This survey records structures, utilities, boundaries, and other features after construction. These measurements verify that the new building complies with the intended design.
Plat survey or plot plan
A plat survey costs $400 to $800. This is a legal document that maps property lines, nearby roads, easements, and other land features. A plat survey is typically useful for subdividing land or consolidating adjacent parcels. A licensed surveyor is necessary to create an official plat survey.
A plot plan costs $100 to $250. This document is a less-detailed layout illustrating the current structures and rough measurements of property boundaries. A plot plan is necessary to get building permits for home additions. Engineers, architects, surveyors, or homeowners can make a plot plan.
Subdivision survey
A subdivision survey costs $300 to $1,000. This survey is for dividing a large parcel of land into smaller lots for development or sale, defining each lot's boundaries. A subdivision survey details easements, roadways, and utilities as needed.
A subdivision survey is necessary before you can obtain a plat survey. After a subdivision survey divides land into smaller parcels, the plat survey legally establishes those divisions in a government-approved document. Developers can't sell individual lots without a plat survey.
Land survey cost per acre
A boundary survey costs $500 to $1,000 for one acre on average. However, for sites spanning 50 to 100 acres, the cost drops to between $70 and $140 per acre. Wooded or hilly areas and oddly shaped lots have the highest price per acre.
Lot measuring is only a third to half the total price of a survey. The rest of the fees depend on the quality of the property records and dispute complexities.
Property survey cost per acre

| Acres | Average cost* |
| --- | --- |
| 1/2 | $300 – $900 |
| 1 | $500 – $1,000 |
| 5 | $1,000 – $3,000 |
| 10 | $1,500 – $4,000 |
| 25 | $2,000 – $5,000 |
| 50 | $5,000 – $7,000 |
| 75 | $6,000 – $8,000 |
| 100 | $7,000 – $9,000 |
*For basic boundary surveys.
Land survey cost calculator
The cost of a land survey varies widely depending on many factors:
Land size – Larger plots cost more but have a lower cost per square foot or per acre. Prices depend more on the total linear feet of the property than the square footage.

Survey type – The total cost depends on the amount of information in the land survey and how many documents you need. Surveyors charge more for additional information beyond the standard property line establishment.

Terrain – Flat, open terrain typically costs less to survey than wooded, hilly, or complex landscapes with curved or irregular borders.

Time of year – Surveyors charge more in challenging weather conditions. Foliage, snow, and ice hinder accurate measurements and pose risks for the surveyor.

Expedited service – Prices are nearly double for land surveys done faster to meet a tight deadline on real estate deals.

State laws – Some states require highly specific map preparation and filing extra paperwork with local building departments to complete an official land survey. The time spent meeting all the legal requirements can cost more than the time spent measuring the land.

Research – Historical and topographical research increases the overall project cost. Land that hasn't been surveyed for many years and land between old farms are rarely well marked and require extra investigation to set borders.

Travel time – Surveyors typically charge extra for travel time, which includes trips to the property, record offices, or meetings with land specialists.

Special services – Surveyors charge extra fees for special maps or presentations to entities like zoning commissions or legal teams. An hourly rate typically applies for such consulting services.

Boundary line adjustment – Correcting a boundary line costs $75 to $150 per hour. These revisions fix inaccurate borders to prepare for a property sale.

Recertification – A land survey may need recertifying after 5 to 10 years to stay valid for selling the lot. This process typically costs less than half of doing a new land survey.

Extra services
When do you need a land survey?
You may need a land survey for the following situations:
Land disputes – A land survey will quickly resolve disputes with neighbors about fences or any other property line issues.

Real estate transactions – Get accurate property dimensions and details for buying, selling, mortgage requirements, and updating outdated surveys. Many listings don't include correct property sizes, so always confirm what you're buying first.

Remodeling – You must avoid encroaching onto neighboring properties when building and ensure alignment with legal boundaries. Legally, you're responsible for removing anything you built past your borders.

Utility lines – Updating a land survey confirms locations of private and public connections as well as how much of your land is in the public right of way. This information is critical to avoid damaging utility lines and avoiding lawsuits.

New engineering & architect designs – First, surveyors work with structural engineers and architects for topographic mapping and utility marking. Then the surveyor confirms that the final product matches the dimensions on the building plans.

Land development – Subdivide larger parcels with legal precision, taking into account easements, titles, and utilities.

Insurance – A land survey provides proof of elevation and fulfills requirements for flood insurance.

Mortgage refinancing – Updated survey data is sometimes necessary to refinance homes with a new mortgage at a lower interest rate.

General property knowledge – Estimate potential construction costs, repair fees, and locate buried utilities.
Land survey FAQs
What is land surveying?
Land surveying is an independent assessment of official boundaries that measures the property and confirms the ownership history with county records. Surveyors abide by city laws and provide this geographical data to engineers, builders, and cartographers.
A land surveyor works by:
Researching with the county clerk to compare all deeds and maps on record

Cross-checking boundaries with the local building department

Studying any other public maps of agencies with possible claims to the land

Plotting data from maps and deeds into computer-assisted design software (CAD)

Measuring the site with a live crew and GPS coordinates

Revising the deed and map as needed after resolving any issues
What is included in a land survey?
At the very minimum, a land survey includes a copy of a signed and stamped map that details all the boundaries, elevation levels, and corners. Most surveyors also place markers on the borders as well. Detailed CAD images, 3D maps, heat maps, and other in-depth records cost extra.
Who pays for a land survey?
There are no national laws about who pays for a land survey. Whoever asks for a land survey will typically be responsible to pay for it. In real estate negotiations, sometimes the seller will pay for a land survey if the buyer insists on it to complete the sale.
How long does a land survey take?
A land survey takes 1 to 2 days for a small plot if it's easily accessible and the records of its boundaries are correct without any disputes.
Land surveys can take several weeks to a month for many acres of land, especially when the boundary records are unclear or inaccurate.
How long is a land survey good for?
A land survey is good for 5 to 10 years depending on the state laws. High development areas require more frequent surveys than rural areas with less ongoing construction.
Can you survey your own land?
You cannot create an official and legally binding survey of your own land unless you have a surveyor's license. Only a recent and certified land survey is acceptable in court.
For general boundary references, homeowners can check the county GIS website for property data or consult with the building department. These agencies will have land survey history records, although some data can be outdated.
How do I prepare for a land survey?
You can prepare for a land survey by taking these steps first:
Give them more working space by moving anything you can away from your property borders.

Notify your neighbors when the surveyor is scheduled to visit the property.

Make a list of your boundary concerns to show the surveyor.

Prepare copies of border records to give them, including the deed, aerial photographs, blueprints, and property corner notes from the realtor.
Getting estimates from land surveyors
Before hiring a land surveyor near you, be sure to:
Verify that the professional has insurance and a business history of 5+ years.

Check that the surveyor has certifications like:

A bachelor's degree in surveying, mapping, civil engineering, or geomatics

Endorsements from The National Council of Examiners for Engineering and Surveying (NCEES)

Completion of an apprenticeship for 2+ years with a professional

A state land surveyor license

Read reviews for land surveyors on HomeGuide and Google.

Compare detailed estimates from at least 3 companies.

Avoid choosing the cheapest surveyor as they may offer low-quality service.

Never pay in full before the work is complete.
Questions to ask
When getting an official land survey, remember to discuss any concerns and consider asking the following questions:
How long have you been a licensed land surveyor?

Which land survey type is best for my situation?

Do you have a minimum service fee?

Can I get a free quote of how much to expect for this land survey?

What equipment do you use?

Will you need a deposit to begin?

When will the survey be complete?

Do you research my deed history and my neighbors' property for better accuracy?

Will it cost extra to put in location markers to confirm the boundary location?

Can you schedule the survey for a time when I'm home to show me the borders?

Do you charge per hour, by land size, or by using other metrics?

Have you listed all fees including travel time in this estimate?

Can I get maps, legal files, or CAD design files for my architect and builders?

Do you have a list of references that I can contact?