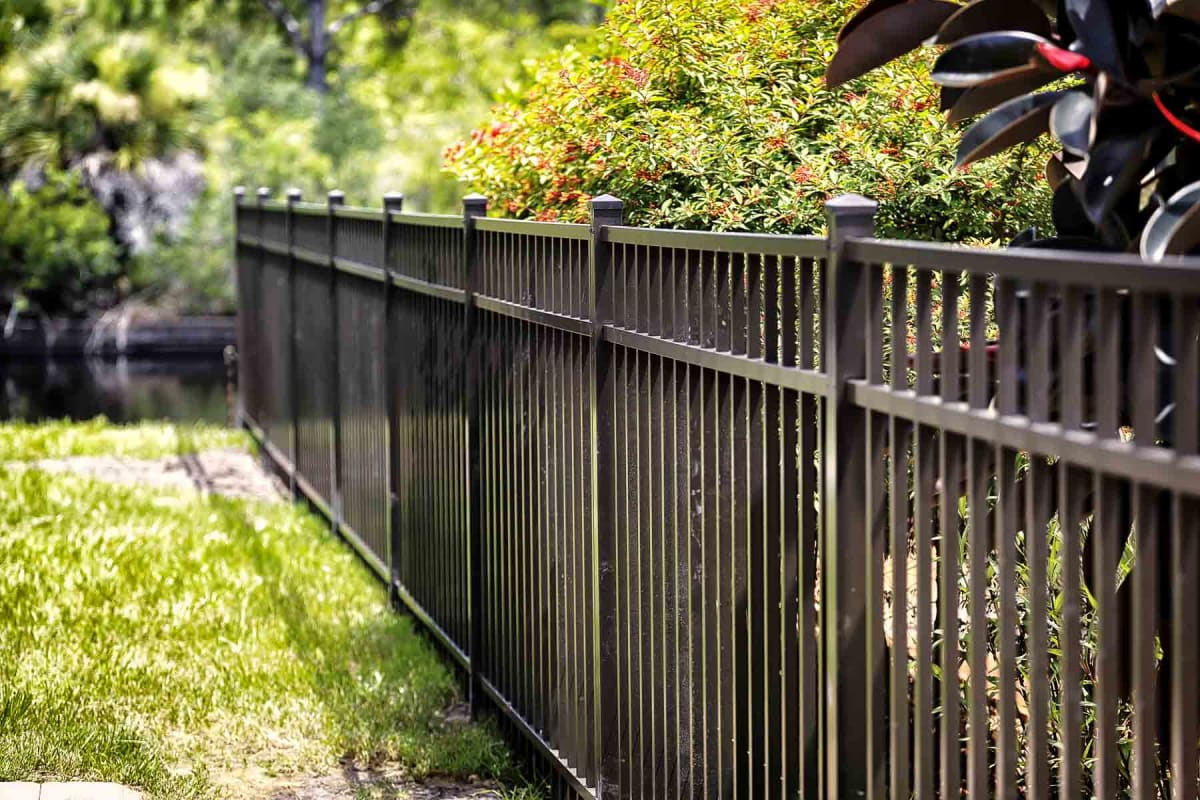 How much does an aluminum fence cost?
How much does an aluminum fence cost?
$25 – $75
cost per linear foot installed
$5,000 – $15,000
average cost to build (200 linear feet)
---
Get free estimates for your project or view our cost guide below:
$25 – $75
cost per linear foot installed
$5,000 – $15,000
average cost to build (200 linear feet)
---
Get free estimates for your project or view our cost guide below: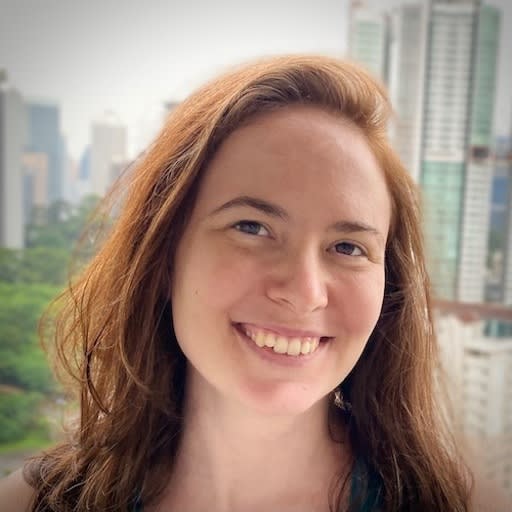 Edited by
Jennifer Carlson
Fact-checked by
Kristen Cramer
Aluminum fence cost
Installing 200 feet of aluminum fencing costs $5,000 to $15,000 for a pool, picket, or ornamental fence. An aluminum fence costs $25 to $75 per linear foot installed on average, depending on the size, type, and color. An aluminum privacy fence costs $75 to $130 per linear foot.
Aluminum fence cost

| Fence length (linear feet) | Average cost installed* |
| --- | --- |
| 50 | $1,250 ­– $3,750 |
| 100 | $2,500 ­– $7,500 |
| 150 | $3,750 ­– $11,250 |
| 200 | $5,000 ­– $15,000 |
| 300 | $7,500 ­– $22,500 |
| 400 | $10,000 ­– $30,000 |
| 500 | $12,500 ­– $37,500 |
*For picket, pool, or ornamental fences 6 feet tall or less.
Cost of aluminum fence by type
The cost of an aluminum fence is $20 to $130 per linear foot installed, depending on the type.
Cost of aluminum fence by type

| Fence type | Cost per linear foot installed |
| --- | --- |
| Picket | $25 ­– $50 |
| Privacy | $75 ­– $130 |
| Ornamental | $40 ­– $75 |
| Pool | $30 ­– $45 |
| Split rail | $20 ­– $40 |
Picket
An aluminum picket fence costs $25 to $50 per linear foot installed, depending on the number of rails and spacing between the pickets. The pickets on an aluminum fence usually aren't as thick as most vinyl or wooden picket fences.
A puppy picket aluminum fence has 3 rails and less than 3 inches of space between pickets for extra pet security.
Privacy
A solid aluminum privacy fence costs $90 to $130 per linear foot installed for a 6-foot-tall shadowbox or board-on-board design. Alternatively, a privacy fence made of aluminum slats added into an ornamental frame costs $75 to $110 per linear foot. These fences are typically the most expensive.
Ornamental
An ornamental aluminum fence costs $40 to $75 per linear foot installed. Other common names for these fences include decorative pool fencing, wrought-iron imitation borders, and deer fencing. These fences have customizable designer posts and tops and are typically 4 to 8 feet tall.
Ornamental fences are popular for front yards or around high-end properties. However, ornamental aluminum doesn't offer much privacy and is less durable than steel or wrought iron.
Pool
An aluminum pool fence costs $30 to $45 per linear foot installed. These fences are 4 to 6 feet tall with a maximum gap of 4 inches below to keep small children from getting into a pool unsupervised. Many building codes require this safety barrier around a pool's perimeter.
Aluminum pool fencing is very common and easy to install because most types come in preassembled sections with the rails already attached to the fencing. Contractors prefer to install this fencing at the same time as putting in a concrete pool deck or surround.
Split rail
An aluminum split rail fence costs $20 to $40 per linear foot installed. A split rail fence, or post and rail fence, has 2 to 4 horizontal rails and no pickets. Aluminum split-rail fencing contains large animals like horses or creates a durable boundary when privacy isn't necessary.
Aluminum fence installation cost factors
The labor cost to install an aluminum fence is $10 to $25 per linear foot minimum for a border up to 6 feet tall. Prices increase according to the type, style, and height.
Aluminum fence cost calculator

| Factor | Average cost per linear foot* |
| --- | --- |
| Materials | $15 – $50 |
| Labor | $10 – $25 |
| Total cost to install | $25 – $75 |
*For picket, pool, and ornamental fences 6 feet or shorter
Cost factors include:
Fence size– Taller or longer fences need more materials and labor, driving up the overall project costs.

Type & style – Choosing premium designs, custom-cut styles, or higher-grade materials will raise the price.

Colors – The cost to paint a fence is $4 to $10 per linear foot on average for aluminum treatments.

Thickness – Thicker panels boost durability, strength, and weather resistance but cost more.

Decoration – Ornamental accents or intricate designs elevate the aesthetics but increase the price by 10% to 20% or more.

Posts & caps – Aluminum fences typically need concrete posts from 2 to 3 feet deep. Costs vary depending on the number and type of posts and caps needed, and taller fences need deeper and more expensive posts.

Gates – Adding a standard aluminum gate costs $450 to $1,000 on average. Large driveway gates with automatic openers cost $2,000 to $6,000 installed.

Site prep:

Soil type – Installation on steep slopes with rocky clay soils can cost $15 to $20+ per linear foot extra in labor expenses.

Surveys – A land survey costs $200 to $1,200 to mark property lines and show where to legally build a fence.

Permit – A fence permit costs $40 to $150, depending on the location.
Finish and color options
Powder-coated
A powder-coated aluminum fence typically costs more than basic builder's grade aluminum materials. However, power-coated and non-powder-coated fencing sometimes cost nearly the same depending on the fence size and design.
A polyester powder coating is the most durable type for extra scratch resistance. Fencing in colors like black, bronze, pewter, and white are all available with powder coatings.
Black aluminum
The most common black aluminum fence materials can cost as little as half the price of powder-coated aluminum for a basic 3-to-5-foot pool fence. However, black aluminum fencing is often powder-coated as well to make it more rust-resistant.
The most popular black finishes for aluminum fences are:
Glossy black

Black sand

Matte black

Fine texture
Aluminum vs. other fence types
Aluminum fence installation alternatives include:
Pros and cons
The following table shows the advantages and disadvantages of aluminum fencing:
Pros and cons of aluminum fencing
Pros
Cons

Low maintenance
Lasts up to 50 years
Cheaper than wrought iron or steel
Easy to handle and install
Comes in various styles & finishes
Resistant to rust & weathering
Fits uneven or sloped landscapes

Not as strong as steel
Dents & bends easily on impact
Needs slats for privacy
Color finish that can fade over time
More expensive than wood or chain link fencing
Aluminum fencing FAQs
How long does an aluminum fence last?
An aluminum fence lasts 30 to 50 years on average, depending on the climate, soil conditions, and maintenance frequency.
Does an aluminum fence add value to a home?
Aluminum fences can increase a home's value by enhancing its aesthetic appeal and security, features that may attract potential buyers.
Is steel or aluminum fencing better?
Aluminum fencing is ideal for decorative purposes, a low-maintenance border, and a property boundary in humid climates. Steel fencing is stronger and provides more security, but it may rust and requires more maintenance.
Are aluminum fences good for dogs?
Aluminum fences are good for dogs when they're at least 4' to 6' tall and anchored in concrete. Privacy fences help prevent dogs from becoming too distracted by their surroundings.
Some dogs with high separation anxiety do better with an ornamental aluminum fence that has gaps for more visibility. Ask installers to add a gravel border below the fence to discourage dogs from digging.
Are aluminum fences strong?
An aluminum fence is strong enough for most residential applications but less strong than other metals like steel or wrought iron. While great for general use, aluminum fences are not meant for high-security applications.
Can you paint an aluminum fence?
You can paint an aluminum fence with latex or acrylic paint after proper preparation and priming. Although aluminum fencing comes with durable finishes in various colors, some homeowners choose to repaint older fences.
Do aluminum fences rust?
Aluminum fences don't rust, unlike other materials like chain-link or wrought iron. When aluminum comes in contact with moisture, it naturally creates a surface layer that protects it from wearing away.
Getting estimates from aluminum fence installers
Before employing an aluminum fence installer near you, be sure to:
Read their company's reviews on Google and HomeGuide.

Confirm they have licenses, insurance, and have been in business for 5+ years.

Avoid choosing the cheapest bid, which typically results in low-quality work.

Ask for a list of references from previous jobs.

Compare 3 to 5 in-person estimates.

Ask for a written contract and warranty before work starts.

Don't make your last payment till after the fence is complete.
Questions to ask fence installers
Ask these questions to find the best aluminum fence company:
How many years have you been installing aluminum fences?

Which aluminum fencing types do you specialize in?

Can you show me pictures of past projects?

How deep will you need to install the fence posts to keep them from shifting?

What is the expected timeline for installation?

How much maintenance will the fence require, if any?

Do you offer a warranty or guarantee for your work?

How many people will install this fence?

Are there any potential issues with my property?

Will you handle any necessary permits and inspections?

Are all materials, labor, delivery, and the cleanup fee listed in the estimate?

Will the fence affect my landscaping?

Can you call utility departments to mark locations of underground lines?

Do you have a list of references I can contact?