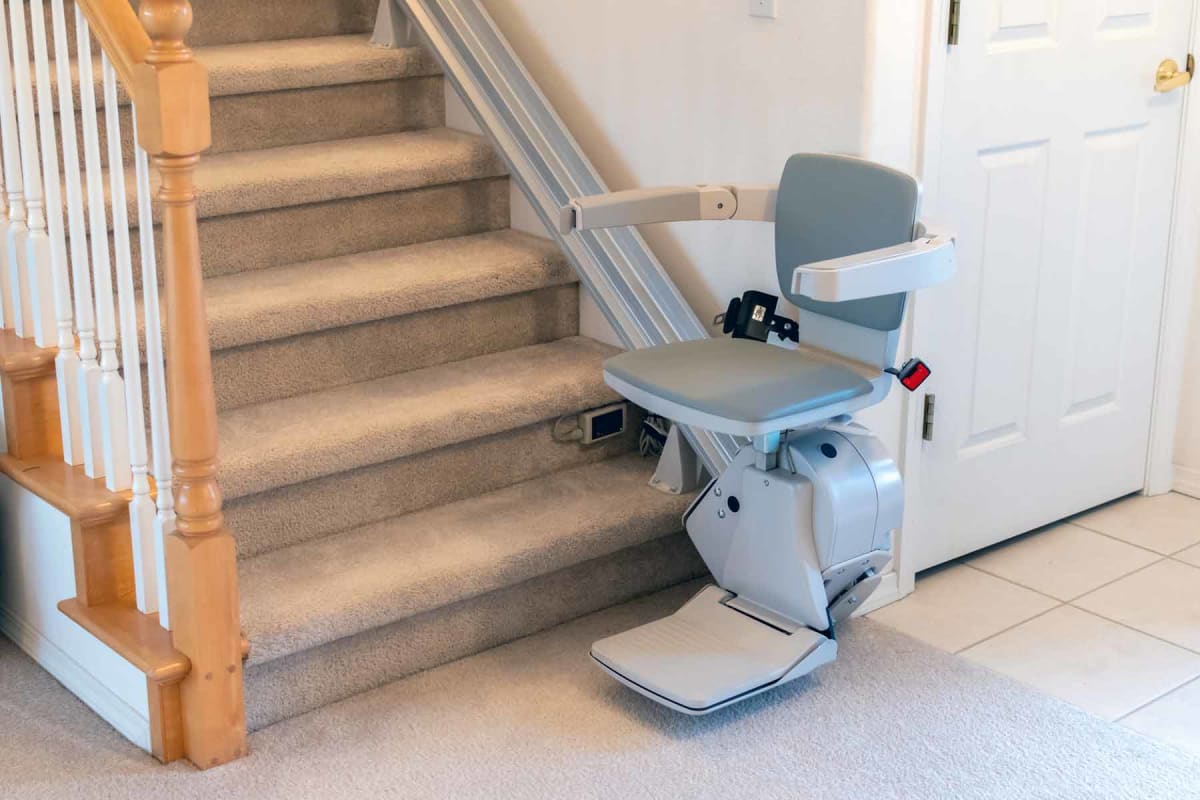 How much does a stair lift cost?
How much does a stair lift cost?
$2,000 – $8,500
average cost installed (straight staircase)
$7,500 – $15,000+
average cost installed (curved staircase)
---
Get free estimates for your project or view our cost guide below:
$2,000 – $8,500
average cost installed (straight staircase)
$7,500 – $15,000+
average cost installed (curved staircase)
---
Get free estimates for your project or view our cost guide below: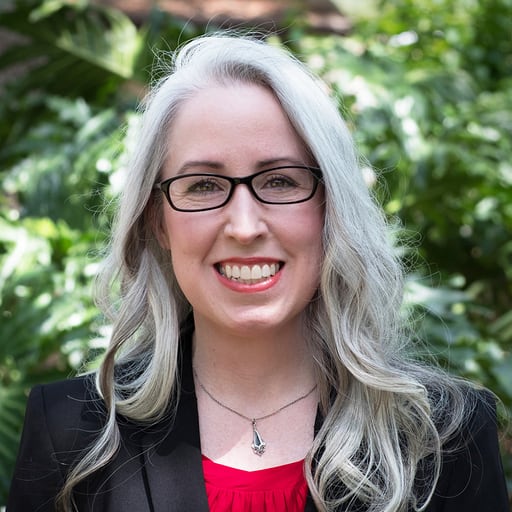 Fact-checked by
Tara Farmer
Average stair lift cost
A straight stair lift costs $2,000 to $8,500 with installation, depending on the brand, model, features, and whether battery-operated or hardwired to the home's electrical system. A curved stair lift costs $7,500 to $15,000+ installed for curved staircases or straight staircases with a landing.
Stair lift cost by type

| Stair lift type | Average cost installed |
| --- | --- |
| Straight | $2,000 – $8,500 |
| Curved | $7,500 – $15,000+ |
| Outdoor | $3,500 – $12,000 |
| Wheelchair platform | $4,000 – $15,000+ |
Straight stair lift
Straight stair lifts cost $2,000 to $8,500 with installation and are the most common, affordable, and easiest to install. This stair lift type fits a straight staircase with no curve or landing. Straight stair lifts come with a standard rail that the technician cuts to fit a staircase of any length.
Curved stair lift
Curved stair lifts cost $7,500 to $15,000+ with installation and are custom-built to fit the exact specifications of your staircase. This customization work is necessary for curved staircases as well as straight staircases with one or more intermediate landings.
Outdoor stair lift
An outdoor stair lift costs $3,500 to $12,000 installed and has weatherproof materials to resist corrosion and withstand rain, snow, and high winds.
Outdoor stair lifts typically come with a waterproof cover for protection when not in use. Bag cover storage is under the seat to take up the least space when packed away. Canopy covers remain mounted to cover both the chair and the user but may obstruct the stairway.
Wheelchair platform stair lift
A platform stair lift costs $4,000 to $15,000+ with installation and transports wheelchair or medical scooter users from one floor to another. Prices depend on the platform type:
An inclined platform lift (IPL) travels along a track mounted on the steps, similar to a stair chair lift. An IPL fits a straight or curved staircase and folds up with the lift is not in use to keep the stairway clear.

A vertical platform lift (VPL) operates like a small elevator but is open and exposed to the room. VPLs typically come with waist-high, fixed panels on the side and back, plus an entry door or gate.
Get free estimates from stair companies near you.
Stair chair lift cost factors
The main factor that impacts the cost of a stair lift is whether the staircase is straight, curved, or turns at a landing. However, these other factors also affect the cost:
Staircase length – Longer staircases require more tracks, increasing the cost.

Installation labor – Labor to install the stair lift costs $1,000 to $5,000 on average, depending on the lift style. Installation costs are the cheapest for standard straight stair lifts. Some installations require additional labor:

Brand & model – Basic models have the required safety features but come in limited color options. Premium models cost more but include upgrades like power swivel seats and footrests, custom upholstery, and automatic retracting rails.

Standard vs. heavy-duty – Standard stair lifts accommodate up to 300 to 400 pounds. Heavy-duty models can support up to 400 to 600 pounds with a more powerful motor that also costs more.

Seat type – Stair lifts typically come with a seat that swivels 45 to 90 degrees, making it easier for users to safely get in and out of the chair. The seat folds away when not in use. Upgraded seat options include:

An angled seat tilts back slightly to help the user feel more stable while traveling up and down the stairs.

A perch seat has a semi-standing design for individuals who have difficulty sitting down in or standing up from a standard-height chair.

Power source – Most stair lifts are battery-operated but must recharge from an electrical outlet located at the staircase when not in use. Stair lifts hardwired into your home's electrical system may require a dedicated circuit.
Stair lift features & upgrades
Most stair lifts come standard with a seat belt, swivel seat lock, folding seat, footrest, remote control, and an adjustable seat height. Other features that improve the stair lift's appearance or make it easier to use may cost more, depending on the brand and model.
Popular features include:
Larger seat or footrest

Power swivel seat

Power folding footrest

Waterproof upholstery

Custom upholstery color

Speed control

Battery backup for power outages

Safety obstruction sensors

Overspeed brakes

Folding rail

Smartphone app controls
Pre-owned / used stair lift
Pre-owned stair lifts cost $2,000 to $3,000+ with installation. Stair lift companies refurbish formerly rented units to ensure they are in good condition and functioning safely before resale. Most pre-owned stair lifts on the market are for straight staircases.
Stair lift rental cost
Stair lift rental prices range from $150 to $500 per month, with most companies requiring a 3-month minimum. Extra charges apply for delivery, installation, mandatory maintenance visits, and a refundable security deposit of $500 to $1,000. Some companies also offer a rent-to-own option.
Renting a stair lift is typically not cost-effective unless you will only need the lift for a short time, such as while recovering from surgery.
Stair lift maintenance cost
Stair lift companies charge $100 to $300 on average for a yearly maintenance visit to inspect the stair lift, lubricate the machinery, and check the battery. Some manufacturers require this annual inspection for the warranty to remain valid.
Does Medicare cover stair lifts?
Medicare Part A and Part B do not cover stair lifts because a stair lift falls under the "home modification" category instead of qualifying as Durable Medical Equipment (DME). However, some Medicare Advantage plans offer supplemental healthcare benefits that cover stair lifts if a doctor prescribes it.
Alternatives to pay for a stair lift
You may be eligible for other sources of financial aid to pay for a stair lift:
Medicaid – Benefits and eligibility vary by state. However, if you qualify for aid and your state's Medicaid benefits cover stair lifts, Medicaid will pay for a stair lift through a Home and Community Based Services (HCBS) waiver.

Veterans Administration (VA) – The VA will pay for a stair lift for wheelchair-bound veterans with service-related disabilities. The Veterans Directed Home and Community Based Services (VD-HCBS) program also covers stair lifts when deemed essential to allow veterans to remain in their homes.

Non-profit organizations – Non-profit organizations like Rebuilding Together offer grants to seniors and individuals with disabilities to cover the cost of home modifications that improve accessibility.

Area Agencies on Aging (AAA) – A network of more than 600 non-profit organizations nationwide, the Area Agencies on Aging provides a wide range of services to adults aged 60+. Services vary by location but often include assistance in finding funding for home modifications and medical supplies.

Insurance – Worker's compensation, auto insurance, or catastrophic accident insurance may cover home modification fees if the disability came from an accident or injury. Basic health insurance doesn't cover stair lifts.

Consumer financing – Many stair lift manufacturers offer financing to qualified buyers, typically requiring a down payment upon installation. Monthly payment options and interest rates vary by provider.
Stair lift FAQs
What is a stair lift?
A stair lift is a motorized chair that glides up and down a track or rail securely mounted to the wall and steps. The lift allows people with mobility issues to go up and down the stairs without walking. When not in use, the chair folds flat against the wall so it doesn't block the stairway.
Is a stair lift worth the cost?
A stair lift is worth the cost for homeowners who are aging in place or those who have limited mobility or health and safety concerns when climbing stairs. Installing a stair lift increases independence, helps to prevent injuries, and allows you to use the living space on both floors.
Are stair lifts tax deductible?
Stair lifts are tax deductible if prescribed by a health care provider. Your doctor must supply written documentation stating the stair lift is medically necessary.
How long does it take to install a stair lift?
Installing a straight stair lift takes 2 to 6 hours, while installing a curved stair lift takes 3 to 8 hours. The installation may require additional time if an electrician must run new wiring to power the stair lift.
After installing the stair lift, the technicians will perform a final safety check and then show you how to operate the lift.
Is there an alternative to a stair lift?
Alternatives to a stair lift include installing a home elevator or wheelchair platform lift, living on only one floor of your home, moving to a one-story home, or moving to a senior living community. A stair walker handrail system is another option for those who can walk but need support while doing so.
Get free estimates from stair companies near you.
A home elevator costs $30,000 to $60,000 on average with installation for an elevator that serves two floors. Costs increase by $10,000 to $15,000+ for each additional floor.
Getting estimates from stair lift companies
When installing a stair lift, your future safety is a priority. A DIY installation can be risky and result in injuries. Hire a professional stair lift company near you to ensure proper installation that meets all safety requirements. Follow these tips when evaluating companies:
Get at least 3 on-site estimates to compare bids for similar stair lift models.

Select a licensed and insured stair chair-lift installer who's been in business for 5+ years.

Choose a technician who asks questions about the needs of the person who will be using the stair lift to ensure they install the most suitable model and features.

Read reviews from past customers on HomeGuide and Google.

Ask about the warranty and maintenance program.

Get a written contract outlining costs of the stair lift, installation labor, and any upgrades.

Beware of the lowest quote that typically indicates a poor-quality system.
Questions to ask stair lift installers
When hiring a stair lift technician, ask these important questions:
How long have you been installing stair lifts?

What type of licensing and liability insurance do you have?

Can you provide references for recent projects?

Which stair lift brands and models do you recommend, and why?

Which features will the stair lift include?

What upgrades do you recommend?

Does the stair lift come with any safety features?

What does the estimate include, and what unexpected costs might come up?

Do you offer financing? If so, what are the terms?

Will other people be able to use the staircase?

Do you offer an annual maintenance program? If so, how much is it?

How long will this system last, and what comes with the warranty?