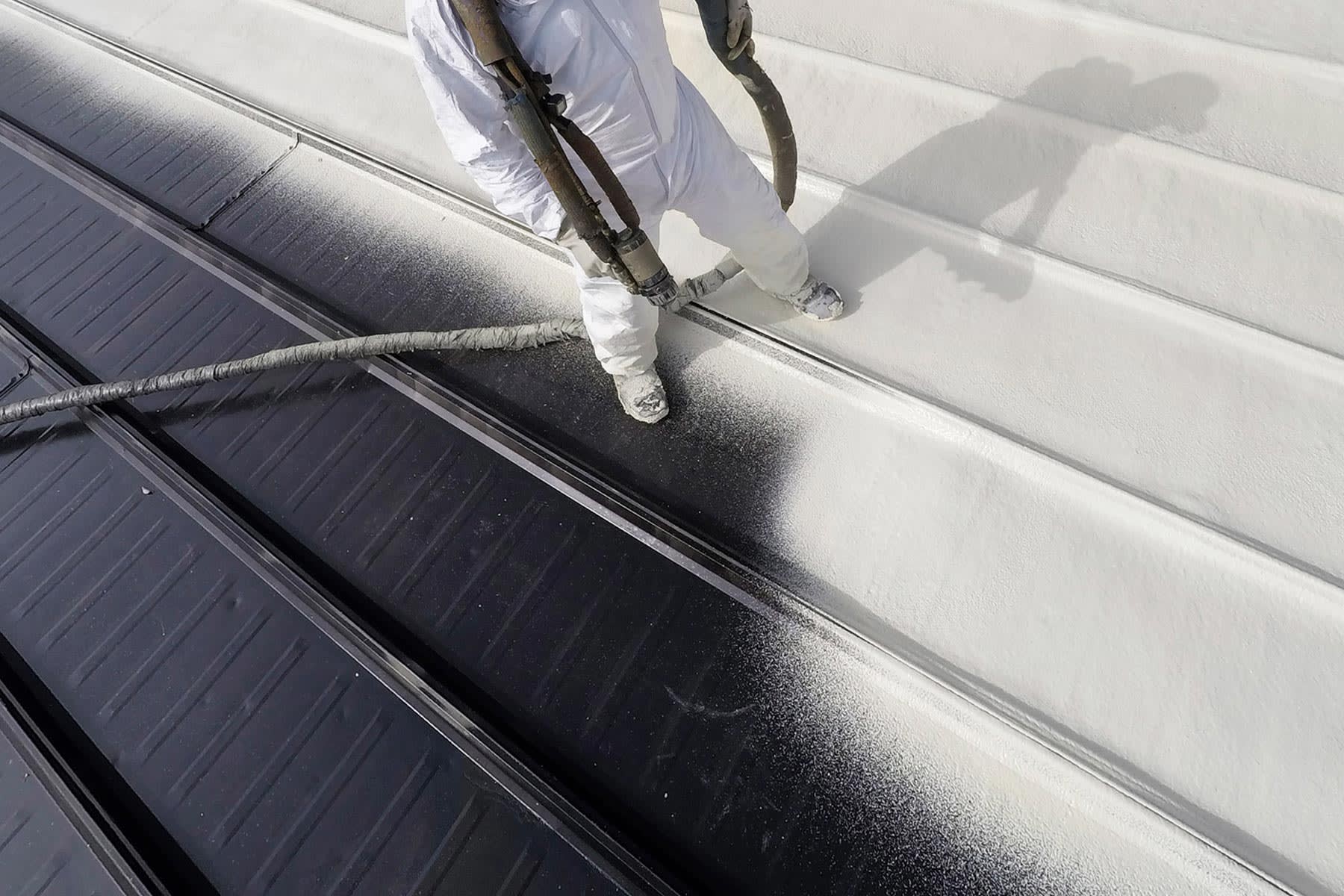 How much does spray foam roofing cost? (SPF)
How much does spray foam roofing cost? (SPF)
$3.50 – $7.00
cost per square foot installed
$6,500 – $11,600
average total cost to install
---
Get free estimates for your project or view our cost guide below:
$3.50 – $7.00
cost per square foot installed
$6,500 – $11,600
average total cost to install
---
Get free estimates for your project or view our cost guide below: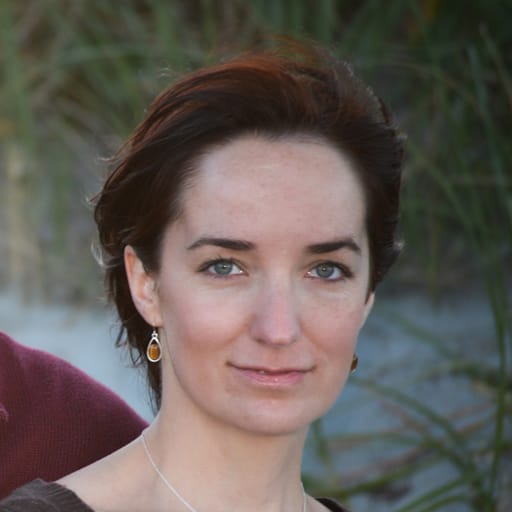 Fact-checked by
Tom Grupa
Spray foam roofing cost (SPF)
A spray foam roof costs $3.50 to $7.00 per square foot installed on average. Spray polyurethane foam (SPF) roofing costs $6,500 to $11,600 on average, depending on the location, complexity, materials, foam thickness, and roof condition. Recoating SPF roofing with polyurea costs $1.50 to $4.00 per SF.
SPF roofing cost

| Roof square footage | Average cost installed |
| --- | --- |
| 1,000 | $3,500 – $7,000 |
| 1,500 | $5,300 – $10,500 |
| 2,000 | $7,000 – $14,000 |
| 2,500 | $8,800 – $17,500 |
| 3,000 | $10,500 – $21,000 |
| 5,000 | $17,500 – $35,000 |
Average cost of foam roof replacement
The following table shows the average cost of foam roof installation.
Average cost to install spray foam roofing

| | |
| --- | --- |
| National average cost | $9,100 |
| Minimum cost | $3,500 |
| Maximum cost | $35,000 |
| Average range | $6,500 to $11,600 |
*Cost data is from research and project costs reported by HomeGuide members.
Spray foam roofing cost calculator
Spray foam roofing cost calculator

| Factor | Cost per square foot |
| --- | --- |
| Foam materials | $1.50 – $3.00 |
| Installation labor | $2.00 – $4.00 |
| Total cost to replace | $3.50 – $7.00 |
Factors affecting the total cost include:
Roof size – Larger roofs require more labor and materials. The price per square foot typically decreases for larger projects.

Spray foam and topcoat thickness – Most SPF roofs have a 1.0- to 1.5-inch-thick foam layer and a 20- to 40-mil-thick topcoat. Low areas with drainage issues or new construction roofs requiring a higher R-value may require thicker layers.

Number of penetrations – Spray foaming around chimneys, skylights, exhaust vents, or other obstructions adds labor.

Existing roof condition – Roofs in disrepair require more labor and prep work.

Old roof removal – Removing and disposing of an old roof costs $1 to $3 per square foot, depending on the roof size and material. SPF often installs directly over the existing roof, reducing waste and decreasing the total project cost.

Labor – Roofers charge $50 to $100 per hour to install an SPF roof.

Accessibility – Installing an SPF roof on a multiple-story home or a steep-sloped roof requires more time, equipment, and safety measures.

Prep work – SPF roof installation requires a clean and dry surface. Roof cleaning costs $0.15 to $0.60 per square foot.

Underlayment – Roof underlayment costs $0.75 to $4.00 per square foot installed and may be required, depending on local building codes.

Permits – Roofing permits cost $150 to $500 on average. Some roofing estimates include permit fees.

Recoating – Applying a silicone restoration coating costs $1.50 to $4.50 per square foot. Most SPF roofs require recoating every 5 to 15 years, depending on the climate and conditions.
Polyurea roof coating cost
Polyurea roof coating costs $1.50 to $4.00 per square foot, including labor. Installing a UV-protective, elastomeric topcoat is the last step of an SPF roof install. Topcoats may be polyurea (polyurethane), acrylic, or silicone. Silicone is most common, but some roofers prefer the higher strength of polyurethane.
A 1.0- to 1.5-inch topcoat is sufficient for moderate climates. Hot and cold climates or extreme-weather-prone regions may benefit from a thicker coating.
Foam roof maintenance cost
Foam roofs are low maintenance compared to other roofing systems. Clean and inspect at least twice per year to remove debris, ensuring the topcoat is uncompromised. Identify drainage issues and repair minor problems like small punctures or cracks before they become more serious.
SPF foam cost vs. TPO vs. shingles
A spray polyurethane foam (SPF) roof is typically more expensive than asphalt shingles. SPF roofing is a seamless application covering all gaps and cracks. In contrast, shingles and TPO roofing sheets overlap, creating more vulnerability to future leaks. SPF roofs require periodic recoating to maintain durability.
SPF roofing pros and cons
Spray foam roof pros and cons
Advantages
Disadvantages

Quick installation
Seamless; conforms to all roof shapes
May be applied directly onto an existing roof
Provides a thermal, air, and moisture barrier
Energy-efficient; 6.25 per inch R-value
Low maintenance
Eco-friendly
Long-lasting
Lighter than other roofs; puts less stress on the frame
Prevents water pooling when installed correctly
Reduces thermal shorts (no metal fastening required)

Requires recoating every 5 to 15+ years
Off-gasses toxic fumes during installation
Requires skin, eye, and respiratory protection to install
May require vacating the building during installation
Future renovations may generate harmful dust
Small installation window due to temperature and humidity requirements
Must be installed on a clean, dry surface
Installation and repairs require a professional
Incorrect installation may cause drainage problems.
SPF foam roof FAQs
What is a foam SPF roof?
An SPF foam roof contains a high-density, closed-cell spray polyurethane foam (SPF) layer mixed on-site and sprayed as liquid onto the roof surface. After the SPF layer expands and hardens, installers apply a UV-protective layer and a granule-embedded topcoat for added impact and fire resistance.
How long do foam roofs last?
Foam roofs last 40 to 50+ years when properly installed, maintained, and recoated every 5 to 15 years, depending on the climate and topcoat thickness. Polyurethane foam lasts indefinitely when protected. The topcoat deteriorates over time and needs replacing to maintain the underlying spray foam layer's integrity.
Is foam roofing worth it?
Foam roofing is worth it for flat or low-sloped roofs to reduce cooling energy costs by 20% to 30%, depending on the location and current roof and insulation. An SPF roof pays for itself in about 5 years. Foam roof repairs also cost less than most roof types.
How long does foam roofing take to install?
Foam roofing installation takes 1 to 3 days on average for residential or small commercial buildings, depending on the job size and complexity. Temperature, weather, wind, foam thickness, and the number of roof penetrations impact the timeframe.
Does a spray foam roof need to be vented?
A spray foam roof does not need venting. A spray foam roof uses closed-cell foam, creating a seamless air, water, and vapor barrier, preventing moisture from getting to the roof sheathing.
Spray foam roofing is most common on flat or low-sloped roofs, which are not typically vented.

When spray foaming a vented roof, installers spray around the vents, sealing the roof penetrations and leaving the ventilation intact.

Installing a roof vent costs $200 to $700 on average.
Getting estimates from SPF roofing contractors
Before hiring a spray foam roofing contractor nearby, be sure to:
Know your approximate roof square footage so you can confirm the estimate details.

Get at least three estimates to compare.

Look for licensed roofing contractors with experience in SPF roof installation.

Look for an installer certified by the Spray Polyurethane Foam Alliance (SPFA) or an NCFI Polyurethanes Tier One certified installer.

Ask for a portfolio of previous installations and references going back at least five years to see how their work holds up over time.

Browse their reviews on HomeGuide and Google.

Select companies that are insured and bonded.

Avoid selecting the lowest quote as quality may suffer.

Get a detailed contract and warranty in writing before the work begins.

Never pay in full before the project starts. Use a payment plan instead for work completed.
Questions to ask
Are you licensed, bonded, and insured?

What experience do you have with spray foam roof installation?

Are you SPFA or NCFI certified?

What topcoat material do you recommend for my roof, and why?

Do you have a portfolio of your previous jobs?

Will you use subcontractors? If so, are they licensed, bonded, and insured?

How long will the project take?

Can I be in the house during installation?

How will you protect my yard and driveway during the installation?

Can you spray over my existing roof?

If you have to remove my old roof, is the removal and disposal included in the estimate?

Is underlayment required, and is it included in the estimate?

How long should the roof last?

Is there a warranty, and if so, what does it include?

What additional costs should I expect?

Do you need a permit to install an SPF roof on my home? If yes, will you obtain it?