How much does it cost to install a sewer line?
How much does it cost to install a sewer line?
$40 – $180
cost per linear foot installed
$1,600 – $7,200
average total cost (up to 40 linear feet)
---
Get free estimates for your project or view our cost guide below:
$40 – $180
cost per linear foot installed
$1,600 – $7,200
average total cost (up to 40 linear feet)
---
Get free estimates for your project or view our cost guide below: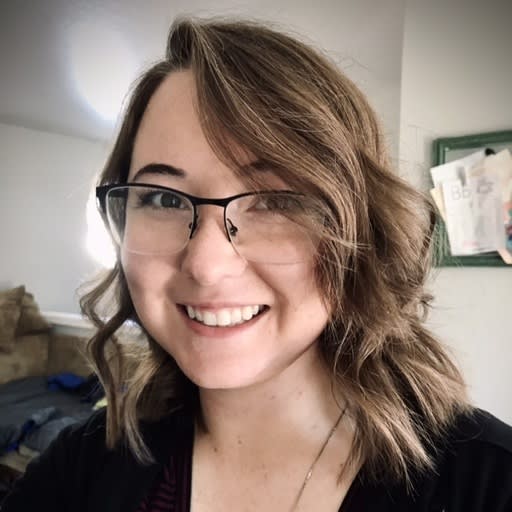 Fact-checked by
Tara Farmer
Sewer line installation cost
The average cost to install a new sewer line is $40 to $180 per linear foot or $1,600 to $7,200 total, depending on the pipe material, digging method, and labor rates. Copper pipes cost more than PVC or other plastics. Trenchless boring costs more than digging trenches for the new sewer pipes.
Average sewer line installation cost

| | |
| --- | --- |
| National Average Cost | $4,000 |
| Minimum Cost | $250 |
| Maximum Cost | $30,000 |
| Average Range | $1,600 to $7,200 |
Cost of connecting to city sewer system
Once the plumber installs your sewer line, you will need to pay to hook it up to the city's sewer system. This costs $1,000 to $15,000 and depends on local pricing, the home size, and the city's current capacity.
Sewer line cost by material
Copper and cast-iron are the most durable but costly options. Many homeowners opt for plastic piping because it's more affordable and less susceptible to corrosion. The following table gives pricing for pipe materials, not including any connectors or valves. Most sewer lines use 4-inch pipes.
Sewer line cost by material

| Pipe material | Average cost per linear foot* |
| --- | --- |
| Cast-iron | $20 – $75 |
| Copper | $30 – $80 |
| PEX | $2 – $10 |
| PVC | $3 – $8 |
| ABS | $3 – $11 |
*Materials only
Cast-iron pipes
Cast-iron sewer pipes cost $20 and $75 per linear foot on average for materials alone. Cast-iron piping used to be popular but is not commonly used anymore because of its tendency to rust. Newer materials like PVC and PEX piping are lighter, cheaper, and rust-proof.
Copper pipes
Copper sewer piping costs $30 to $80 per linear foot for materials alone and is the most expensive option. Copper is more lightweight and rust-proof than iron and more durable than plastic. However, copper pipes may freeze easily in the winter and are not the best option for acidic water or well water systems.
PEX pipes
PEX sewer pipes cost $2 and $10 per linear foot for materials and are made of cross-linked polyethylene. PEX is more affordable and flexible than copper and more resistant to heat and cold than PVC piping.
PVC pipes
Polyvinyl chloride (PVC) sewer piping costs $3 and $8 per linear foot for materials alone. PVC piping is budget-friendly, easy to install, and long-lasting but not as durable as other materials.
ABS pipes
ABS sewer pipes cost $3 to $11 per linear foot on average for materials alone and are made of recycled plastic resin. ABS is more shock-resistant than PVC and better for extremely cold climates.
However, some states like California have banned ABS because it doesn't stand up well to heat and may not perform well in hot climates. Check local regulations before installing ABS piping.
Traditional vs. trenchless digging cost
Traditional trenching costs $5 to $12 per linear foot to dig out a conduit for the sewer lines, depending on the depth and if there are any obstacles that need to be removed. The contractors bury the sewer lines and repair grass or landscaping as needed afterwards.
Trenchless digging or directional boring costs $10 to $30 per linear foot and uses heavy machinery to quickly dig a horizontal conduit without digging from above. This allows installers to trench beneath landscaping or paved driveways and walkways without damaging them, eliminating the need for repairs or cleanup afterward.
Sewer line cost factors
The following factors may affect the total installation cost:
Distance from city main – Most homes are close to their city's main sewer line, so local connection rates are typically based on up to 40 linear feet of piping. Rural properties cost more to connect because they are farther away from the main line.

Backflow prevention – A backflow preventer costs $150 to $1,200 installed on average and keeps the waste away from your home. An overhead or above-ground sewer system costs more than average but can also prevent backflow into your basement.

Sewer cleanout – Installing a sewer cleanout costs $500 to $2,000 on average. Plumbers use a cleanout access point to easily remove clogs in the line.

Permits – Plumbing permits cost $30 to $500, depending on the project and local regulations. Most plumbers or contractors can obtain permits on your behalf and include this fee in their estimate.

Home type – Your housing type may impact the sewer line installation cost. Single-family homeowners are responsible for the total cost. If you own a townhome or condo, your HOA may cover the expenses.

Repairs – Sewer line repairs cost $150 to $3,800 on average, depending on the method.
Labor
Most plumbers charge $75 to $150 per hour, depending on their experience level and local rates. For trenching, you may need to hire a different contractor if the plumber doesn't have the manpower or equipment to do it.
Additional costs
Common obstacles and costs you may face when installing a sewer line include:
Cost to convert septic tank to sewer line
A septic tank costs $3,500 to $8,500 and is not connected to a city's sewer system. Converting a septic tank to a new sewer system costs $3,000 to $15,000 on average. Most people fill the old tank with a stable material like sand, but some pay extra to remove the tank.
Septic tanks are ideal for rural or remote properties because they cost less than installing hundreds of feet of piping. However, pumping septic tanks costs $300 to $700 and must be done every 3 to 5 years.
Sewer line FAQs
How long does it take to install a sewer line?
Installing a sewer line takes 1 to 5 days on average, depending on the number of obstacles and length of the sewer system. Trenchless lines take less time than digging trenches.
Can I install a driveway over a sewer line?
You can install a driveway over a sewer line if the line is deep enough. The weight of a driveway can crush shallow or improperly installed pipes.
Do I need permission to connect to a city sewer line?
Yes, you must get permission from your local municipality before you can connect to a public sewer. Apply to your local water authority on their website or over the phone for a seamless sewer line connection.
Who installs sewer lines?
Plumbers install and hook up sewer lines. If the project involves landscaping or excavation, the plumber will either offer those services or recommend another contractor to handle it.
Getting estimates from sewer service companies
Before hiring a sewer service company near you, follow these steps:
Get at least three sewer line estimates to compare.

Read plumber's reviews on HomeGuide and Google.

Ask if they have a portfolio of recent projects or testimonials.

Choose a licensed, bonded, insured company that has been in business 5+ years.

Avoid suspiciously low quotes, which can indicate poor quality work.

Get an estimate, contract, and warranty before any work begins.

Never pay in full before the plumber starts working.
Questions to ask sewer companies
Make sure you hire a high-quality plumber by asking the following questions:
How long have you been in business?

Do you have any certifications for installing sewer lines?

Are you licensed, bonded, and insured?

How long will it take to install the sewer system?

Will you also handle hooking it up to the city's main line?

What type of pipe material do you recommend?

Does the estimate include cleanup?

What other costs should I expect?

Will you need to remove any trees or landscaping?