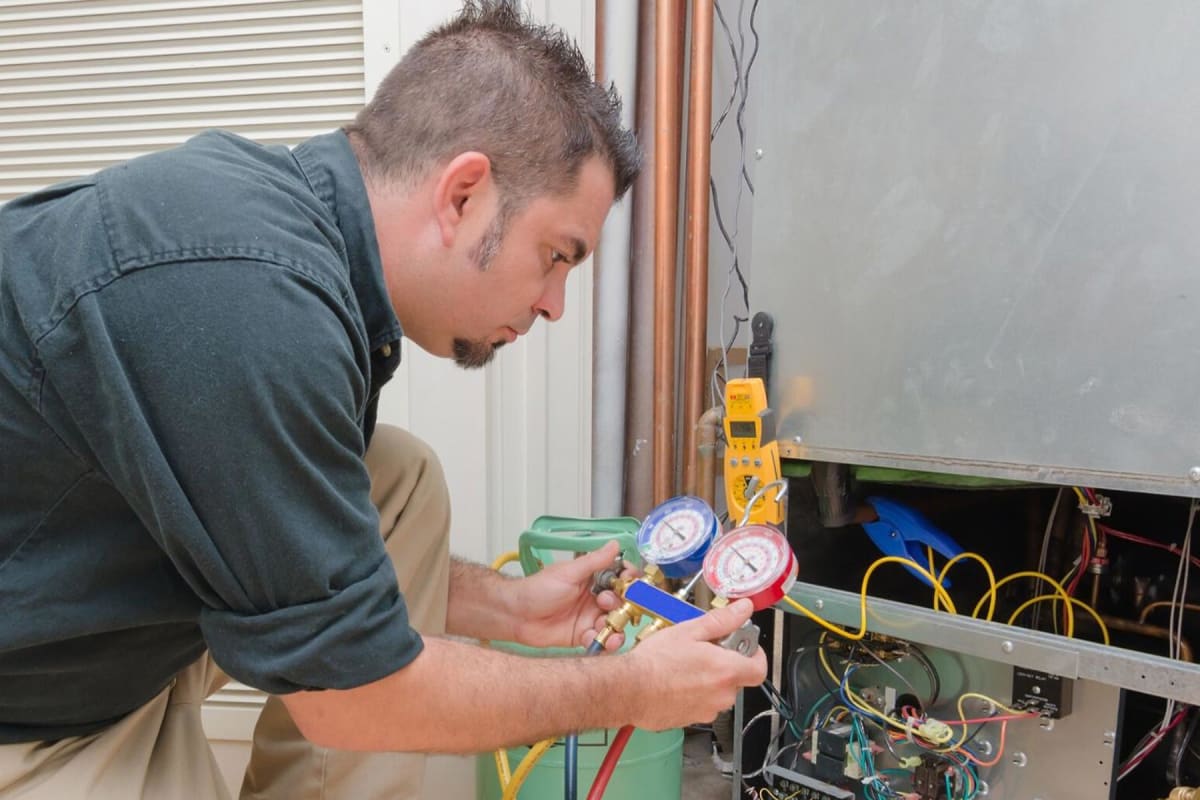 How much does an HVAC inspection cost?
How much does an HVAC inspection cost?
$150 – $500
average cost to inspect AC, furnace, & ducts
---
Get free estimates for your project or view our cost guide below:
$150 – $500
average cost to inspect AC, furnace, & ducts
---
Get free estimates for your project or view our cost guide below: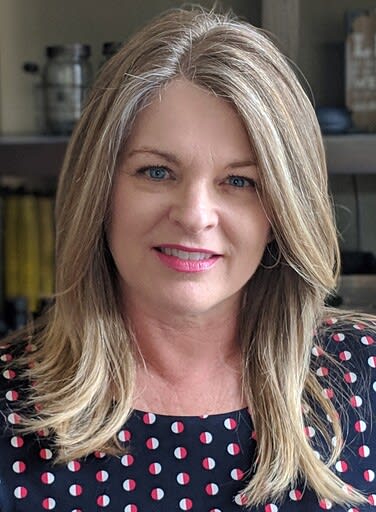 Fact-checked by
Tom Grupa
HVAC inspection cost
An HVAC inspection costs $150 to $500, depending on the system size, type, and location. A furnace, air duct, or AC inspection alone costs $50 to $180. An HVAC inspection checks the safety and function of the ductwork, heating, and air conditioning systems, and is recommended before a new home purchase.
HVAC inspection cost

| Inspection type | Average cost |
| --- | --- |
| HVAC inspection (AC, furnace, & ducts) | $150 – $500 |
| AC inspection | $70 – $150 |
| Furnace inspection | $70 – $130 |
| Air duct inspection | $80 – $180 |
Average home HVAC inspection cost
The following table shows the average cost for an HVAC inspection.
Average home HVAC inspection cost

| | |
| --- | --- |
| National average cost | $300 |
| Minimum cost | $50 |
| Maximum cost | $600 |
| Average cost range | $150 to $500 |
* Cost data is from research and project costs reported by HomeGuide members.
AC inspection cost
An AC inspection costs $70 to $150 and does not include cleaning, maintenance, repairs, or refrigerant. An AC tune-up costs $70 to $200 and includes cleaning, filter replacement, and system maintenance to improve efficiency and prevent expensive repairs.
Furnace and heating inspection cost
A furnace inspection costs $70 to $130, not including cleaning, maintenance, or repairs. A furnace tune-up costs $150 to $500 and includes cleaning and maintenance to keep the system running smoothly. Gas-fueled heaters have more components to inspect than electric furnaces, requiring additional service and safety checks.
Air duct inspection cost
An air duct inspection costs $80 to $180 and verifies the need for duct cleaning or repairs. Some technicians use a digital camera to scope the air ducts and record their condition. Service providers often apply the inspection cost toward the price of duct cleaning or repairs.
A duct leakage test costs $250 to $400 and takes about one hour. The HVAC technician uses airflow monitors, pressure sensing devices, fog machines, and temperature checks to determine if the ductwork leaks air and wastes energy.
HVAC inspection cost factors
The following factors affect the cost of an HVAC inspection:
Home and system size – Larger homes have multiple units or multi-zone systems, each with a separate thermostat and components to examine.

Unit location – Labor costs more for systems in difficult-to-access areas like attics and crawl spaces.

Unit type – Roof vent, attic fan, and air duct systems have fewer components to inspect than air conditioners or boilers.

Systems included – A complete HVAC inspection requires more service checks than an AC or furnace inspection alone.

Level of inspection – A basic home inspection only confirms that the system heats and cools, while a thorough HVAC inspection reveals underlying problems.

Off-season rates – HVAC companies typically offer discounts in the spring and fall before the busy seasons begin.
HVAC inspection checklist
Most contractors follow an HVAC inspection checklist that involves lubricating all moving parts and testing or adjusting the following components:
Blower motors and compressors

Wiring and electrical connections

Evaporator and condenser coils

Condensate drain pump and line

Refrigerant levels

Thermostat settings

Furnace controls, including start and shut-off

Heating components (boiler, furnace, or heat pump), including gas or oil connections, gas pressure, burner combustion, and heat exchanger

Venting
HVAC inspection report and next steps
After an inspection, technicians provide a report explaining the system's current status. The report outlines recommendations for upgrades, repairs, or replacements, which may include:
HVAC tune-up service or maintenance plan
An annual HVAC tune-up or maintenance reduces energy bills, minimizes the need for repairs, and extends the system's life and energy efficiency.
HVAC tune-up service or maintenance plan costs
Service type
Cost
Frequency
Includes
HVAC inspection
$150 – $500
Before a real estate transaction or as a second opinion for repair work
Professional inspection of the entire heating and cooling system and ductwork to confirm it is functioning properly.
Seasonal tune-up
$70 – $200
Twice a year in spring and fall
Professional inspection and cleaning to ensure the system effectively cools or heats the home. Includes the following services:*



Cleaning the coils
Flushing the drain line
Replacing damaged electrical parts
Checking refrigerant levels
Testing safety features

Annual maintenance plan or service agreement
$120 – $360
Regularly scheduled maintenance visits throughout the year
Professional routine maintenance tasks and tune-ups. Benefits include:



Discounts on parts and repairs
Priority service and reduced service costs if the unit breaks down
Increased HVAC system lifespan
Improved air quality

DIY preventive maintenance
$10 – $70
Every 1 to 3 months

DIY routine maintenance, including:
Replacing air filters
Checking for leaks and noises
Cleaning the exposed parts of the HVAC system
*Not a comprehensive list. Services depend on the provider.
HVAC inspection FAQs
How often should an HVAC be inspected?
Have an HVAC system inspected once or twice per year, depending on the climate and the system age and type. Get a thorough inspection:
Annually to keep heating and cooling systems working at peak performance

Every six months for systems more than 10 years old

Every spring and fall in areas with extremely hot summers or cold winters

Before buying or selling a home to evaluate the HVAC system's health

As needed for a second opinion on HVAC repairs
What are signs you need an HVAC inspection?
Warning signs that you need an HVAC inspection include:
Weak or inconsistent airflow

Strange odors or sounds

Thermostat malfunctions

High utility bills

Inability to maintain a comfortable temperature in winter or summer

Poor air quality or increased allergies and respiratory issues
How long does an HVAC inspection take?
A comprehensive HVAC inspection takes 1.5 to 2 hours, depending on the home size, number of service checks performed, and the system size, type, and location.
Finding and hiring an HVAC inspector
Before hiring an HVAC inspector near you, be sure to:
Look for a NATE and EPA-certified HVAC contractor that has been in business for more than five years.

Browse their reviews on HomeGuide, Google, and the Better Business Bureau (BBB).

Get at least three estimates to compare.

Avoid selecting the lowest quote as quality may suffer.

Get a detailed estimate, contract, and warranty in writing before the work begins.

Never pay in full upfront. Follow a payment plan and do not make the final payment until fully satisfied.
Questions to ask
How many years have you been inspecting HVAC systems?

Are you NATE certified or ACCA accredited?

Are you EPA Section 608 certified to handle refrigerants?

What is included in the HVAC inspection?

Are any routine maintenance services included with the inspection?

Do you offer discounts for multi-year service contracts?

Will you provide a list of references with contact information?

May I have a copy of your insurance policy for my records?

Do you guarantee your work or offer an extended warranty?