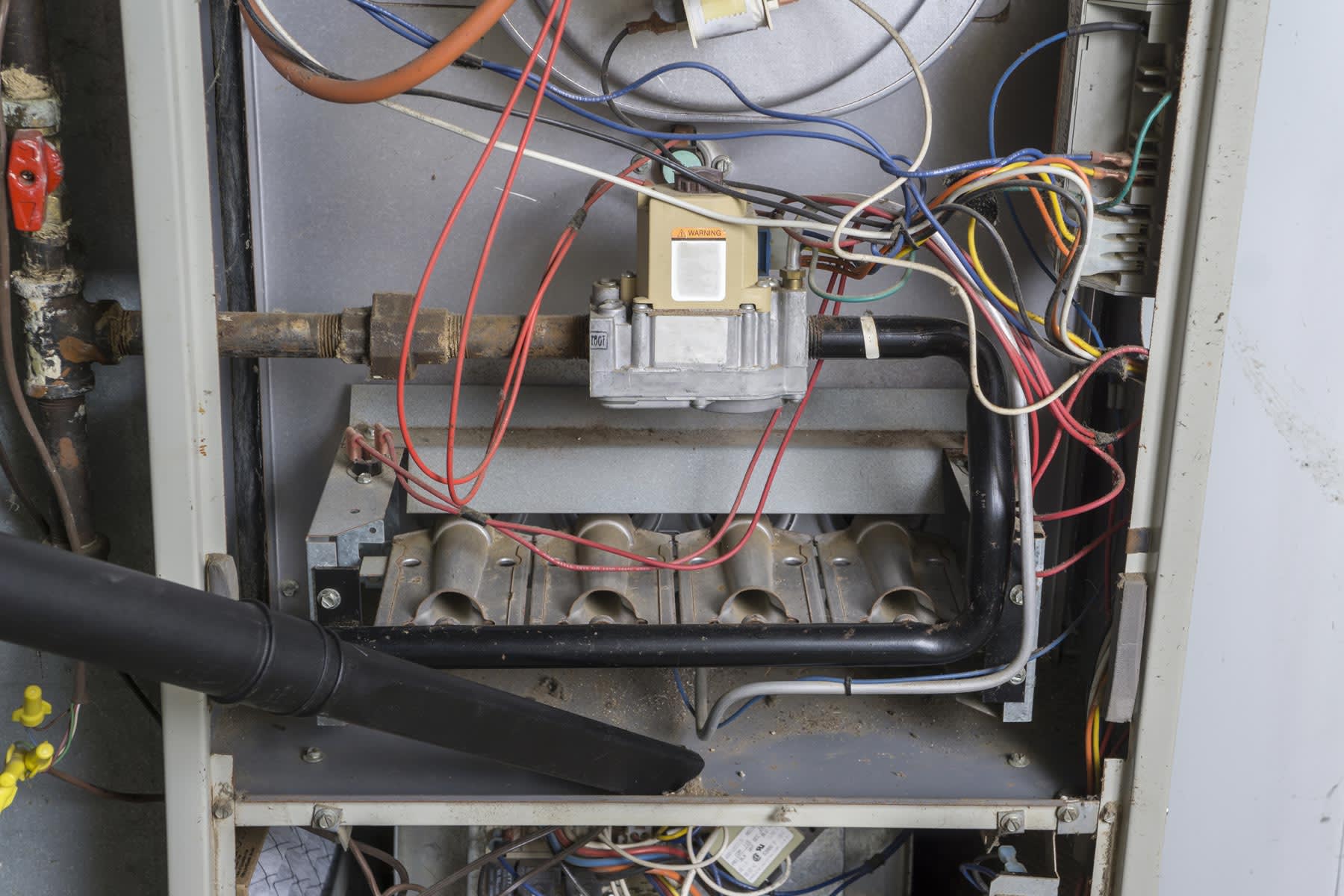 How much does furnace cleaning cost?
How much does furnace cleaning cost?
$70 – $100
basic cleaning cost
$150 – $300
advanced cleaning cost
---
Get free estimates for your project or view our cost guide below:
$70 – $100
basic cleaning cost
$150 – $300
advanced cleaning cost
---
Get free estimates for your project or view our cost guide below: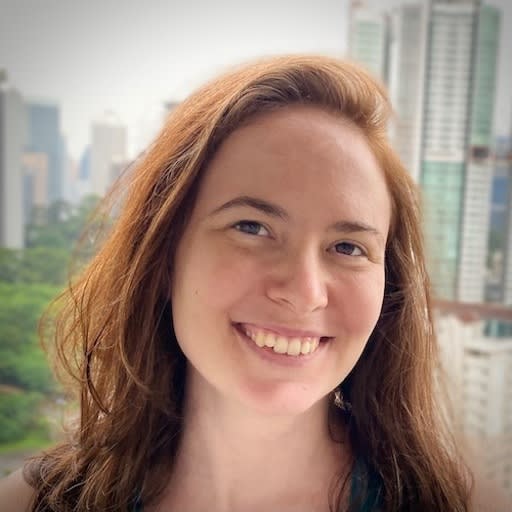 Fact-checked by
Tom Grupa
Furnace cleaning cost
A furnace cleaning costs $70 to $100 for basic cleaning or $150 to $300 for deep cleaning. The average cost to clean an oil furnace is $100 to $200. Total maintenance costs depend on the furnace condition, fuel type, and time since last service.
Furnace cleaning cost

| | |
| --- | --- |
| National average cost | $150 |
| Minimum cost | $50 |
| Maximum cost | $450 |
| Average cost range | $70 to $300 |
*Cost data is from research and project costs reported by HomeGuide members.
Average cost to clean an oil furnace
The average cost to clean an oil furnace is $100 to $200. A full oil furnace cleaning typically includes an inspection, system tune-up, replacing filters, and cleaning the system's main parts.
Additional costs may include:
Chimney cleaning costs $150 to $375 on average. Oil furnaces produce more ash and soot than other fuel types.

Oil tank replacement costs $1,200 to $4,600, depending on the tank size and location. Most oil tanks last 15 to 25 years before needing a replacement.

Cleaning clogged oil lines underground costs $200 to $1,000 on average.
Furnace cleaning and service cost factors
Cost factors of furnace cleaning services include:
Service type – Basic diagnostic inspections with minor cleaning are cheaper than cleaning the full furnace interior and its connections.

Furnace type and size – Larger units take longer to clean. Oil furnaces have more parts to clean than gas or electric units.

Discounts – Heating companies may offer discounts when combining cleaning with repairs, servicing multiple units, or other HVAC work.

Accessibility – Labor costs increase for units in limited-access attics and crawlspaces.

Season – Furnace companies may offer deals in the spring and summer.

Labor – HVAC technicians charge $75 to $150 per hour, which varies by location.

Warranty – Units under warranty get free part replacements but not labor.

Repairs needed – Most furnace cleaning services don't include repair fees.

Service plan – Cleaning is often part of annual maintenance service plans.

Condition – Old furnaces require more cleaning and more frequent repairs.
What does furnace cleaning include?
According to Energy.gov, a furnace cleaning typically includes:
Furnace cleaning types
Basic inspection & minor cleaning
Advanced annual maintenance cleaning

Carbon monoxide leak test
Furnace air-filter changing
Checking thermostat & wiring
Inspecting vents & fuel lines
Checking heat exchanger & all parts for cracks
Light cleaning of furnace surface, fans, sensors, ignitor, & burners only

Inspection & diagnostics included
Carbon monoxide leak test
Furnace air-filter changing
Check thermostat & wiring
Inspect vents, fuel lines, & all parts
Checking & cleaning heat exchanger
Clearing condensate drain on high-efficiency furnaces
Oiling internal moving parts
Sealing loose duct connections
Full HVAC system deep cleaning of all parts with higher-tier plans
Furnace clean and check cost
A furnace inspection check costs $130 to $200, which includes basic surface cleaning.
Additional deep cleaning and checkup costs may include:
Deep furnace cleaning costs $70 to $300.

Air-filter replacement costs $100 to $175.

Furnace tune-up costs $70 to $200.

Furnace diagnostics inspection alone costs $70 to $130.

Furnace repair costs $100 to $600.

Air duct cleaning costs $300 to $700.

Annual maintenance service plans cost $150 to $500 for a package deal including cleaning, inspections, general repairs, and priority bookings.
Signs your furnace needs cleaning
Signs you need a furnace cleaning include:
Inconsistent indoor temperatures

Unresponsive thermostat

In-consistent airflow throughout the home

Yellow or orange color change in the pilot flame

Sudden increase in dust

Strange furnace smells

Spikes in energy bills

Abnormally loud furnace noises

Mold or water in the air ducts

Frequent and abrupt system shutdowns
Furnace cleaning FAQs
Is furnace cleaning necessary and worth it?
Annual furnace cleaning is necessary to maintain energy efficiency, warranty coverage, prevent expensive repairs, and extend the unit's lifespan.
Lack of furnace maintenance causes:
Sudden furnace failures

More expensive utility bills

Frequent furnace part replacements

Health risks from undetected carbon monoxide leaks
How often should you clean your furnace?
You should clean your furnace every 1 to 2 years with a professional HVAC company. A furnace more than 10 years old needs annual inspections and cleaning.
How long does it take to clean a furnace?
Professionally cleaning a furnace takes 1 to 3 hours, depending on the unit's size, system type, and condition. Changing furnace air filters takes 5 to 10 minutes on average.
How much does it cost to clean a boiler?
Cleaning a boiler costs $150 to $350 on average, depending on the size, fuel type, and accessibility. Boiler service costs $70 to $125 for an inspection, which typically includes minor surface cleaning.
Can you clean a furnace yourself?
You can clean a permanent furnace filter yourself. However, disposable filters need replacing every 2 to 3 months. Any other furnace cleaning requires professional service annually to maintain the warranty coverage.
Finding and hiring a furnace cleaner
Before hiring a furnace repair service near you, be sure to:
Compare three or more bids from experienced cleaners.

Choose businesses satisfying these licensing requirements:

North American Technician Excellence (NATE)

American Society of Heating, Refrigeration, and Air-Conditioning Engineers (ASHRAE)

National Air Duct Cleaners Association (NADCA)

Mechanical contractors license

Select licensed, insured, and bonded service providers.

Review their ratings on HomeGuide and Google.

Verify the bids include all labor and equipment costs.

Never pay in full upfront.

Beware of the cheapest bids for low-quality cleaning or hidden extra fees.
Questions to ask
Which types of furnaces do you typically clean?

Can you give me references from past jobs?

How long will the cleaning take?

What does your standard furnace cleaning service include?

Does it cost extra to replace all furnace filters?

If I have a clogged furnace vent, is there an additional cost to clean it?

How much is it to clean my furnace, vents, and the whole HVAC system?

Can I get cleaning discounts with a maintenance service contract?

Will you update my service records for warranty coverage?

Do you also clean the floor around the furnace after finishing, or does that cost extra?