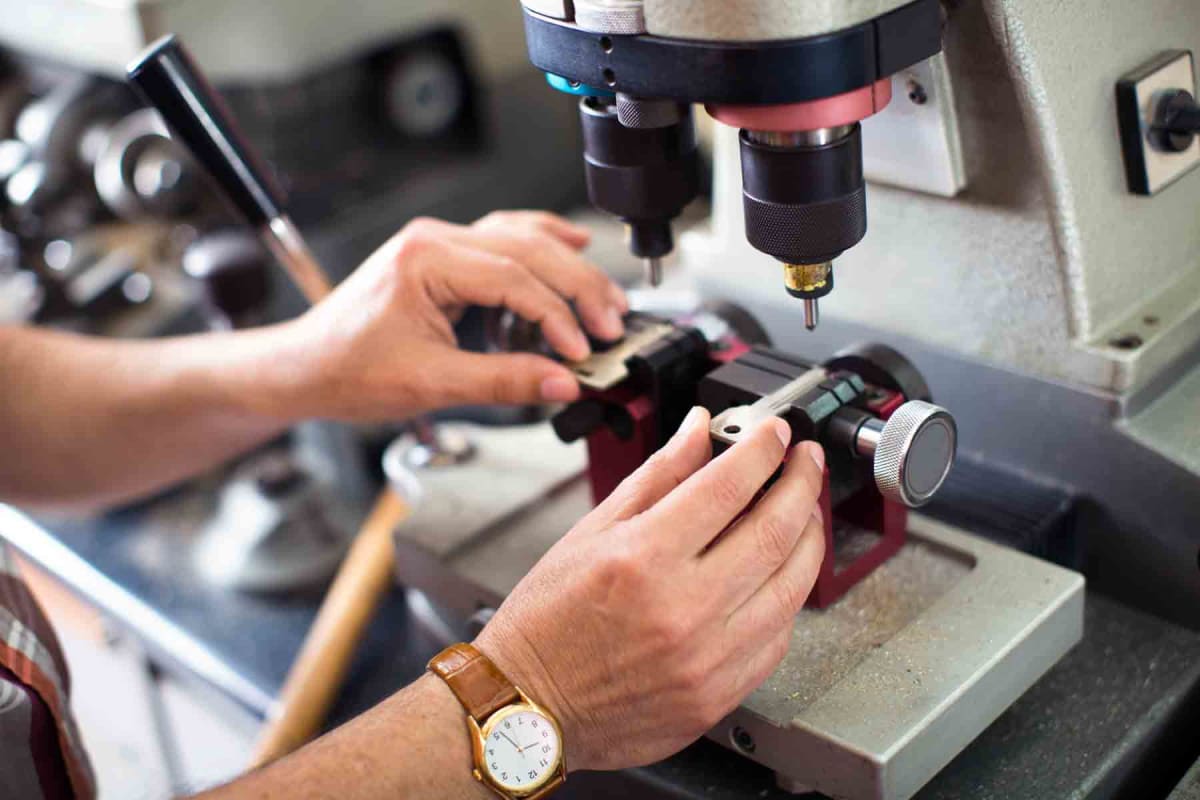 How much does it cost to copy a key?
How much does it cost to copy a key?
$2 – $5
cost to copy a basic key
$150 – $500
cost to copy a fob car key
---
Get free estimates for your project or view our cost guide below:
$2 – $5
cost to copy a basic key
$150 – $500
cost to copy a fob car key
---
Get free estimates for your project or view our cost guide below: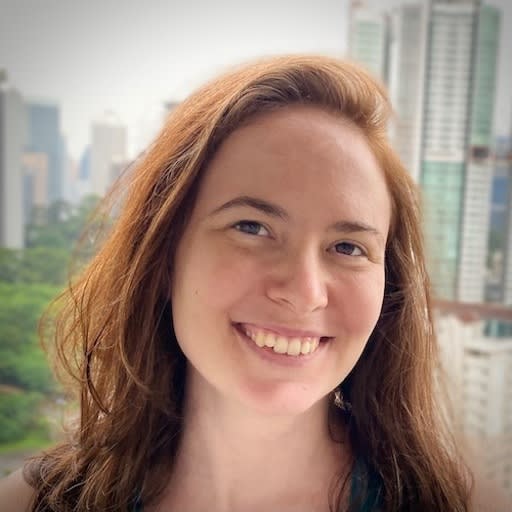 Fact-checked by
Kristen Cramer
Cost to copy a key
The average cost to copy a basic key is $2 to $5. A car key copy costs $5 to $15 for a plain key only or $150 to $500 for a fob key replacement. Key duplication service from a mobile locksmith costs $85 to $175, excluding fees for a new car-key fob.
Cost to copy a key by type

| Key type | Average cost per key |
| --- | --- |
| Basic mechanically cut car key | $5 – $15 |
| Key fob | $150 – $500 |
| Basic door key | $2 – $5 |
| Decorated door key | $4 – $12 |
| High-security key | $10 – $20 |
| Luggage or safe key | $5 – $8 |
Car keys
A duplicate car key costs $5 to $15 minimum for a basic metal-only key without a chip. A smart key fob costs $250 to $500 for a replacement, making it the most expensive replacement key.
Duplicate car key cost by type
Car key type
Average cost
Standard metal key
$5 – $15
Transponder key
(Metal key with a chip inside the head)
$75 – $250
Laser cut
(Double-sided with unique etching)
$50 – $200
Key fob
(Basic keyless control pad with sensors)
$150 – $300
Switchblade
(Retractable key with remote controls)
$225 – $300
Smart key
(Fob with advanced features)
$250 – $500
A standard metal key is the oldest type of key available with no added security features.

Laser cut keys have intricate side grooves made by specialty equipment that's common in an exclusive dealership. These keys are harder to duplicate.

A transponder key has a plastic head with a computer chip inside it that recognizes your car when you put it in the ignition.

A fob is a remote control that replaces a basic key since it can start the car, open doors, and lock or unlock the vehicle by pressing the buttons.

The switchblade key model is a basic fob with a retractable metal shank.

A smart key is the most advanced fob type with many customizable features to recognize your personal driving settings when you approach the vehicle.
Basic door key
Copying a regular door key costs $2 to $5 per key on average, depending on if you go to a hardware store or locksmith shop. Copying basic keys typically takes a few minutes.
Decorated door key
Copying a decorative door key costs $4 to $12. Decorative keys with unique designs or colors cost slightly more than basic keys due to their special paint, detailed machining, or licensed imagery.
High-security key
Copying a high-security key costs $10 to $20 on average. High-security keys require authorized dealers for copying due to enhanced security features. Proof of ownership and lock registration are typically necessary. These locks are common on commercial properties.
Luggage or safe key
Copying a luggage or safe key costs $5 to $8. Luggage and safe keys are less common types, so fewer hardware stores may copy them. However, a professional locksmith will be able to copy any key type.
Get free estimates from locksmiths near you.
Key replacement cost factors
Cost factors for copying a key include:
Type & complexity – Basic house keys are typically inexpensive to copy. Car keys with transponders or remotes cost more due to time spent reprogramming them.

Special features – Keys with smart technology or remote functions will cost more to copy, depending on the brand.

Cutting method – Manual cutting is typically more affordable, whereas laser or code cutting for precision can increase costs.

Quantity – Bulk copying can lead to discounts, reducing the cost per key.

Original key condition – Copying worn or damaged original keys is difficult and costs more.

Additional services – Expedited copying, picking up special brands of smart keys, and delivery will add to the total cost.

Locksmith visits – A locksmith costs $85 to $175 on average for making keys on-site, depending on the travel distance.

Emergency service – Expect to pay more for key copying after standard business hours.

Warranty & guarantees – Choosing a service with warranties or guarantees might increase upfront costs but provides assurance that the key will work.

Loss of all keys – If you've lost all your key fobs, then you may need to get the help of a dealership to program a new key at a much higher fee.
Key copying FAQs
How long does it take to copy a key?
Copying a standard key takes less than 5 minutes. The process of copying a key with electronic components may take 20 to 30 minutes.
How can I get a copy of my key without the original?
You can get a copy of your key without the original if you:
Go to a professional locksmith, not a general key cutter.

Show them your proof of ownership of the locked item or vehicle.

The locksmith will make an impression by hand with a blank key for a basic key copy, or they'll get you a new matching transponder or fob to reprogram.
How do I save money when copying a key?
To save money on key copying, go to a hardware store instead of a locksmith to duplicate basic keys without any added security features. For car keys, consider a non-dealership option for cheaper prices.
Getting estimates from a key copying service
Before finding a key copying service or locksmith near you:
Get quotes from multiple locksmiths or key-cutting services.

Read past customer reviews on reputable websites.

Confirm the service provider has a background like:

A locksmith license (required in some states)

Certification of completing an apprenticeship

A business license

Check that the company has general liability insurance.

Ask for a detailed receipt or service summary.

Pay only after the service is complete.

Beware of the cheapest prices that may yield poorly cut keys that don't work.
Questions to ask locksmiths
Ask these essential questions to find a reliable key copying service:
How long have you been a locksmith?

For mobile service, what's your minimum service fee for copying a key?

What experience do you have with keys similar to mine?

How are complex key fobs or smart keys like mine copied?

Are there any issues copying a key that looks worn or damaged?

How long will the key copying take?

Can I wait in the store while you make a replacement key?

Is there a guarantee that the key copy will work?

What discounts do you offer for copying multiple keys?