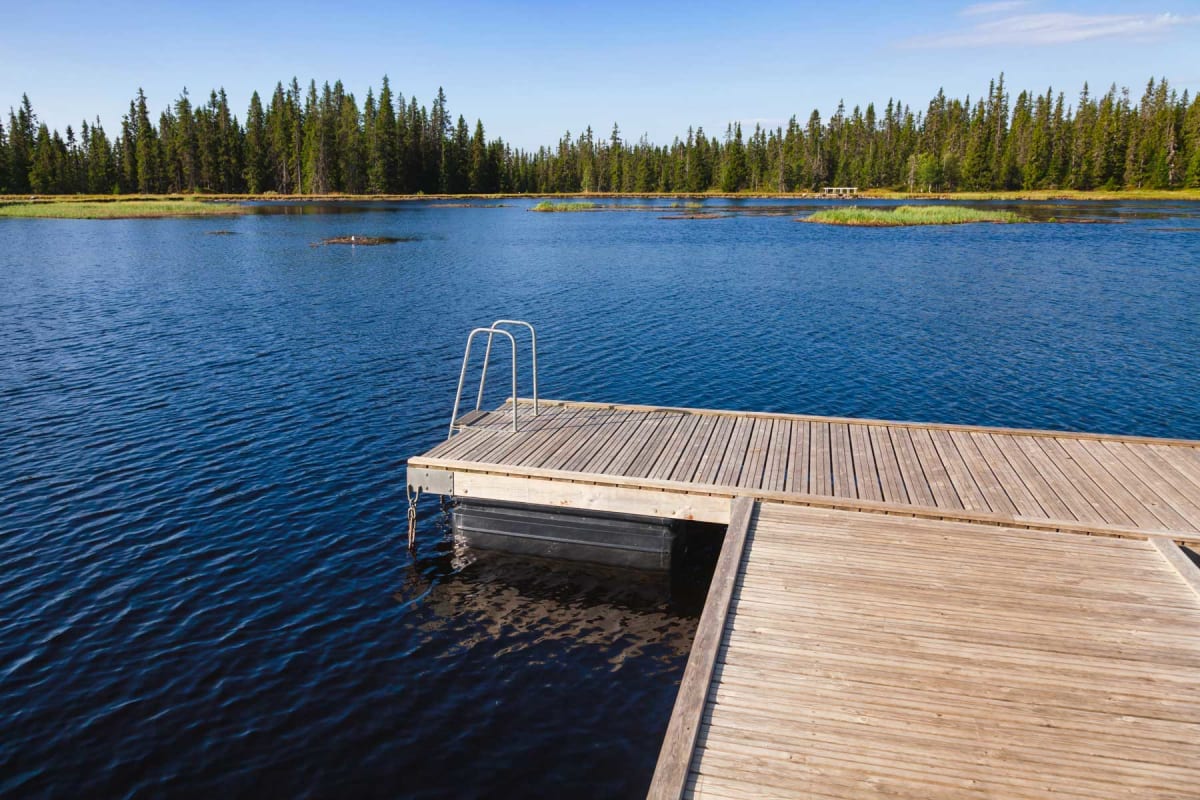 How much does a dock cost?
How much does a dock cost?
$15 – $60
dock cost per square foot installed
$3,000 – $30,000
average total cost to build a dock
---
Get free estimates for your project or view our cost guide below:
$15 – $60
dock cost per square foot installed
$3,000 – $30,000
average total cost to build a dock
---
Get free estimates for your project or view our cost guide below: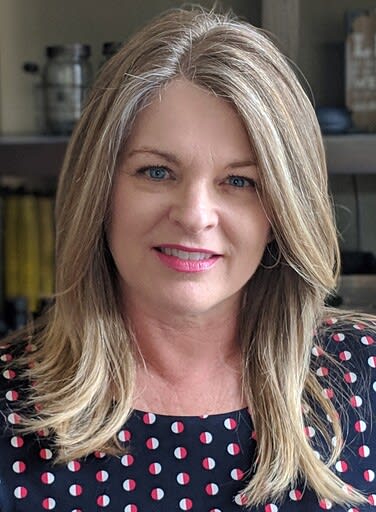 Fact-checked by
Tom Grupa
Cost to build a dock
A boat dock costs $15 to $60 per square foot installed or $3,000 to $30,000 on average, depending on the size, material, type, and features.
A floating dock costs $15 to $35 per square foot. Building a fishing pier costs $100 to $300 per linear foot. Boathouse construction costs $10,000 to $40,000.
Cost to build a boat dock

| Dock type | Average cost (200 – 500 SF) |
| --- | --- |
| Basic dock | $3,000 – $10,000 |
| Average dock with boat lift | $5,000 – $38,000 |
| Luxury boathouse | $15,000 – $55,000+ |
Boat dock prices calculator by type
Boat dock prices vary depending on the type:
Dock cost by type
Type
Cost per square foot
Average cost installed*
Lifespan
Stationary docks
Piling (wood)
$20 – $40
$4,000 – $20,000
10 – 30 years
Crib
$50 – $100
$10,000 – $50,000
30 – 50 years
Suspension / lift-up
$25 – $50
$5,000 – $25,000
20 – 50 years
Double-decker
$30 – $50
$15,000 – $50,000
25 – 35+ years
Boathouse / covered
$40 – $90
$10,000 – $45,000
25 – 35+ years
Removable docks
Floating Docks
$15 – $35
$3,000 – $17,500
20 – 30 years
Aluminum pipe dock
$20 – $40
$1,000 – $7,000
30 – 50 years
Modular
$30 – $45
$6,000 – $20,000
20 – 30 years
Wheel-in / roll-in
$25 – $40
$1,000 – $8,000
20 – 50 years
*For an average dock of 200 to 500 SF.
Stationary docks are attached to the waterbody floor, increasing installation costs. These fixed docks are used in choppy water or lakes where the water levels remain stable.

Removable docks float or rest on the waterbody floor and may be temporarily secured with anchors. Movable docks are ideal for deep water, frequently changing water levels, or where the floor can't support a fixed dock.
Floating dock cost
A floating dock costs $15 to $35 per square foot. A platform is constructed over airtight barrels that rise and fall with changing water levels. Floating docks are easily removed and stored and have fewer permitting requirements since they do not damage the sediment.
Pilings dock cost
A piling dock costs $20 to $40 per square foot installed. Large posts are sunk 4 to 8 feet into the ground to create a permanent foundation for the decking material.
Marine-grade, pressure-treated wood is used for freshwater docks, while synthetic fiberglass and concrete are used for saltwater.
Dock builders install the posts by jetting, hammering, or drilling them into the ground, depending on the bottom conditions.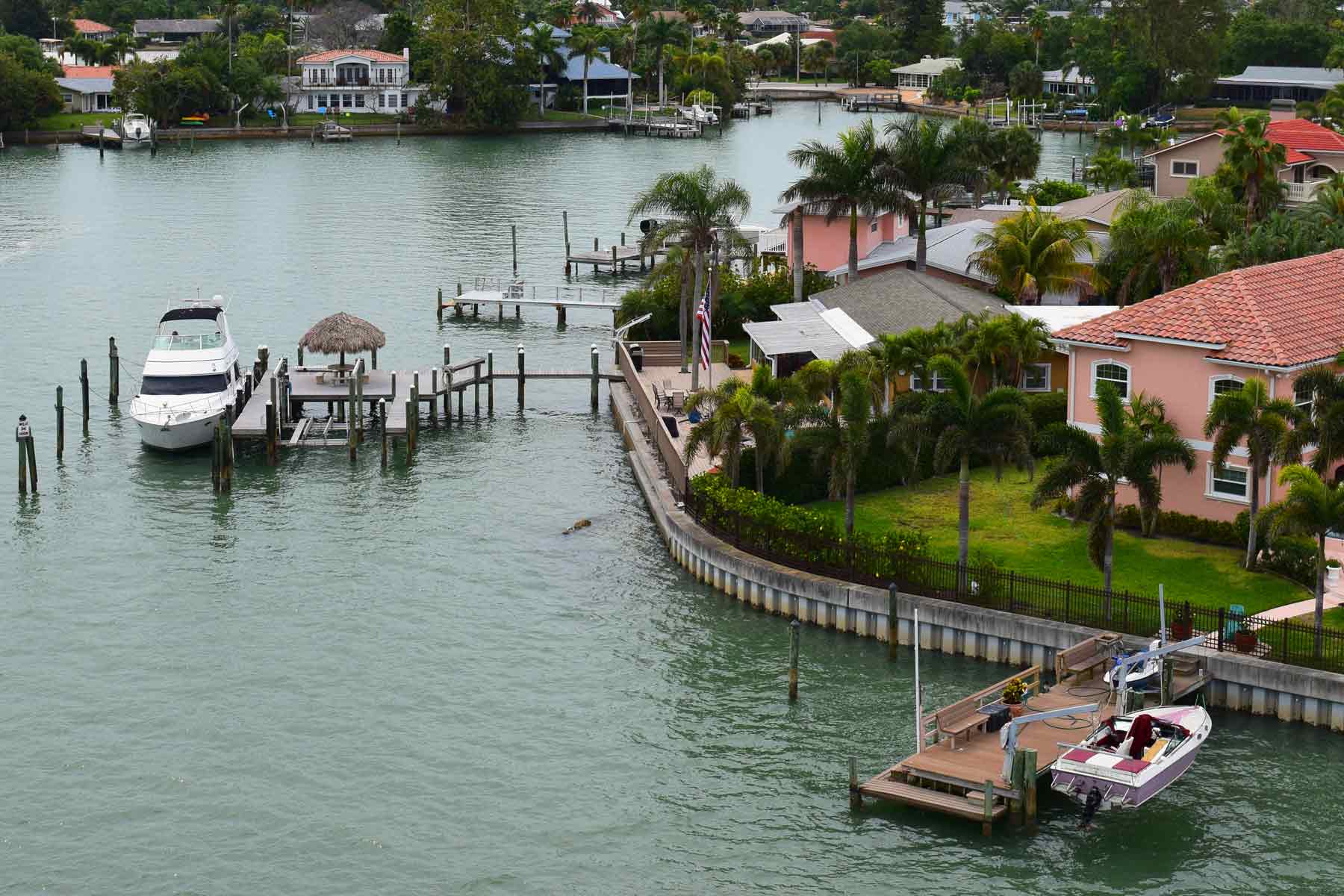 Aluminum pipe dock price
An aluminum pipe dock costs $1,000 to $7,000, depending on the size installed. The lightweight dock stands on legs but is not permanently anchored, allowing easy DIY installation and removal before the winter freeze.
Pipe decks are best used where the lake bottom is firm.
Double-decker boat dock cost
A double-decker boat dock costs $15,000 to $50,000 installed. The structure offers covered protection for watercraft on the first level and expansive sunbathing and entertainment space on the second level. Homeowners often add custom features like slides and diving boards to deep-water docks.
Crib dock prices
Crib dock prices are $10,000 to $50,000 for the permanent structure. Wooden frames or crates are filled with large rocks and covered with decking to function as a shoreline extension. The docks are sturdy and stable but cannot be removed or easily extended.
Crib docks are prohibited in many areas because they cause long-term environmental problems by disturbing the natural flow of water and wildlife along the shoreline. They also create water flow issues in flood-prone areas.
Suspension or cantilevered articulating docks
A suspension or cantilevered articulating dock costs $5,000 to $25,000, on average. The structure is anchored at the shoreline with a cantilevered section suspended over the water by cables. The hinged section is easily lifted from the water for maintenance and winter storage.
Wheel in or rolling dock prices
Wheel-in docks require a gently sloping shoreline for easy installation and removal. Rolling docks are most stable in a waterbody with a firm, sandy bottom.
Concrete dock system cost
A concrete floating dock system is used for commercial marinas, providing nonskid surfaces and jointed panels for a safe and stable walking platform. Concrete lasts longer than most other dock materials and is suitable for freshwater and saltwater installations.
Cost to build a boathouse or covered dock
A boathouse or covered dock costs from $10,000 to $45,000, depending on the design and features. The roof-covered structure is used to shelter watercraft and store other marine equipment.
Luxury boathouses are often equipped with boatlifts to raise the boat out of the water when not in use.

Covered docks with a flat sundeck are cheaper than fully-enclosed boathouses with hip or gable roofs.

Custom features like plumbed outdoor kitchens, fireplaces, and guest suites significantly increase installation costs.
Cost to build a pier
Building a pier costs $100 to $300 per linear foot. A residential pier is typically 4 to 6 feet wide and extends over the water. A pier is designed as a walking or fishing platform rather than a docking area for boats.
Cost to build a fishing pier

| Pier length | Average cost |
| --- | --- |
| 10' | $1,000 – $3,000 |
| 25' | $2,500 – $7,500 |
| 50' | $5,000 – $15,000 |
| 100' | $10,000 – $30,000 |
| 200' | $20,000 – $60,000 |
Cost factors to install a boat dock
Boat dock installation cost factors include the size, design, materials, and accessories like boat lifts, ramps, bumpers, and ladders.
Boat dock cost factors

| Features | Average installed cost |
| --- | --- |
| Boat lift | $1,000 – $8,000 |
| Boat ramp | $1,000 – $5,000 |
| Bumper | $50 – $200 |
| Decking | $15 – $30 per square foot |
| Seawall or bulkhead | $150 – $600 per linear foot |
| Drums or floats | $75 – $400 |
| Ladder | $100 – $800 * |
| Mooring whips | $300 – $700* |
*Not including installation.
Other factors that impact the cost of installing a boat dock include:
Dock type – Prefabricated docks are cheaper than custom-built ones but are not engineered for the specific property.

Dock installation – Permanent docks have higher labor costs, while removable docks are often a simple DIY installation.

Dock size – The average dock length varies by location. Most municipalities restrict dock length to 1/3 the width of the waterbody. Extra-wide walkways or large entertainment decks increase the material and labor costs.

Dock material – Wood docks are budget-friendly but require regular maintenance. Composite decks are the most expensive but have the longest lifespan.

Dock shape – Complex dock designs increase costs due to longer planning and building time.

I-shape docks are the most common configuration with one straight extension over the water.

L-shape docks add a horizontal decking piece for chairs and lounging.

T-shape docks create protected areas for personal watercraft on both sides of the dock.

H-shape docks provide separate zones for swimming, fishing, and watercraft.

E, F, and U-shape docks offer the most storage options for watercraft.

Salt vs. Freshwater – Saltwater installations need corrosion-resistant materials like polyethylene or marine-grade aluminum. Most materials are suitable for freshwater.

Climate and location ­– Waterbodies that freeze in winter require a removable dock installation. A floating dock is more likely to survive the wind and waves in hurricane-prone areas.

Water depth – Shallow water allows for easy installation of a permanent dock. Deep water and water levels that change frequently require a floating dock.

Bottom conditions – Firm sand allows for easier permanent installations, as loose sand cannot support pilings or pipes. Rocky conditions make permanent installations more difficult and costly. Wetland areas have greater environmental concerns and regulations.

Permits – Boat dock installation typically requires permits from local, state, or federal agencies.

Shoreline stabilization – A seawall or bulkhead costs $150 to $600 per linear foot to protect waterfront properties against storm surges and coastal erosion.
Labor cost to build a dock
Labor costs to build a dock are $40 to $110 per hour and account for nearly half the total cost. Larger docks take more time to build, and complex dock layouts require additional labor hours for design planning.
Electricians cost $50 to $130 per hour to run electrical wires for mooring or lifting mechanisms and dock lighting.

Dock designers use computer software or CAD drawings to determine the appropriate dock size, shape, and load.

Marine inspectors often use underwater drones to determine the water depth and bed composition for the proper pile length and spacing.

Dock builders often employ the services of an environmental engineering team to assess the project's environmental impact.
Dock decking prices by material
Dock decking costs $4 to $15 per square foot for materials alone. Pressure-treated wood decking costs $5 to $8 per square foot and requires regular sanding, sealing, and staining.
Composite decking costs $16 to $32 per square foot for materials but lasts twice as long as real wood with minimal maintenance.
Dock decking material prices

| Type | Material price per square foot* | Features |
| --- | --- | --- |
| Wood - cedar | $4 – $8 | Naturally resistant to weathering, insects, and rot |
| Wood - redwood | $7 – $8 | Requires regular sealing and staining to prevent mold and sun damage |
| Wood - pressure-treated wood | $5 – $8 | Must be cleaned, sanded, sealed, and stained or painted every few years |
| Wood - exotic | $6 – $15 | Lasts 25 to 40 years and is naturally mold resistant |
| Aluminum | $8 – $15 | Commonly used for saltwater docks because it resists corrosion |
| Composite | $4 – $16 | Expensive but durable, low-maintenance, eco-friendly, and increases home value |
| PVC / plastic | $4 – $10 | Composite decking base encapsulated in PVC that is mildew, stain, sun, and scratch resistant. |
*Not including installation.
Boat lift installation cost
A boatlift costs $1,000 to $8,000 on average. A boat lift raises the boat out of the water when not in use to protect it from damaging algae, salt, waves, and wind. A Personal Watercraft (PWC) lift raises and stores smaller watercraft like jet skis, kayaks, or small boats.
Boat lift cost

| Type of boat lift | Average cost to install |
| --- | --- |
| Floating drive on PWC lift | $1,000 – $2,600 |
| Freestanding | $2,000 – $7,000 |
| Mounted lift | $2,000 – $8,000 |
Floating drive-on docks work in most water depths and are not impacted by fluctuations in water level.

Freestanding lifts are portable and operate in water from depths from 8 inches to 6 feet.

Dock-mounted lifts attach directly to the dock and raise or lower the watercraft with a handle or button push.
Boat ramp cost
A boat ramp costs $1,000 to $5,000 installed. The sloped surface allows homeowners to launch small watercraft from a trailer. A private boat ramp is costly to install and maintain and may not be permitted by many municipalities.
Lake vs. river dock construction costs
Riverfront homes require a fixed, permanent installation, like a piling dock that costs $4,000 to $20,000 or a crib dock that costs $10,000 to $50,000. A less expensive floating dock costs $3,000 to $17,500 on average and is suitable for lake homes with calmer water.
Seasonal dock removal cost
Seasonal dock removal costs $2 to $4 per square foot to pull the dock from the water before the winter freeze. Dock service companies often charge $125 to $150 minimum fees with higher rates for out-of-area service.
Seawall or bulkhead cost
A seawall costs $150 to $600 per linear foot for vinyl, steel, concrete, or wood. A seawall retains the shore and protects against waves. Ocean seawalls cost more than lake bulkheads which resist only the smallest waves.
Dock cost by brand
Dock prices vary depending on the dock style, material, size, and brand. Some popular dock brands include:
DOCK BLOCKS™ cost $40 to $45 per square foot or $9,000 to $16,500 for a 200 to 400-square-foot dock. DOCK BLOCKS™ are commercial-grade floating plastic blocks that connect to create a floating dock. The dock is easily assembled by the homeowner and includes a lifetime warranty.

EZ Dock sections cost $30 to $50 per square foot and come in 3.5'x5' to 6.5'x10' sizes. EZ Dock is a modular floating dock with multiple shapes and anchoring options for easy configuration and DIY installation. EZ Docks are eco-friendly, long-lasting, lightweight, and low maintenance.

BROCK DOCK® is a system combining weather-resistant vinyl decking with a clip-strip fastening system. The hidden screws allow for natural expansion and contraction with changing temperatures.
Boat dock FAQs
How much does it cost to rent a boat slip?
Renting a boat slip in a marina costs $2 to $3 per hour for day visits or $4 to $6 for overnight stays. A boat slip is a single parking space typically enclosed on three sides, forming a U shape. Slips have multiple mooring points to keep the watercraft securely in place.
How much does it cost to dock a boat or yacht?
The cost to dock a boat is $20 to $29 per foot per month on average. Marinas charge higher rates for docks with electricity and Wi-Fi access.
How much does it cost to repair a dock?
Boat dock repairs cost $100 to $2,000 for minor to moderate damage. Refinishing or replacing several rotten boards is easier and cheaper than repairing major storm damage or foundation issues.
How long does it take to build a dock?
Dock construction takes a minimum of 4 to 6 weeks, depending on the permits and the dock design. Bigger, more complex docks and boathouses can take 12 weeks or more to plan and build.
How far out can I build my dock?
Permits vary by state and municipality, but a common length restriction is 1/3 the distance across the waterway to ensure the dock does not impede vessel traffic.
Can you insure a boat dock?
Boat docks are insured under the Other Structures (Coverage B) portion of a home insurance policy when the dock is attached to the primary residence property. An off-site dock requires an endorsement to be added to the policy. Docks are typically not covered for hurricane, flood, or freeze damage.
Getting estimates from professional boat dock builders
When hiring a boat dock builder, be sure to:
Select insured and bonded contractors that have been in business for more than five years.

Browse their reviews on HomeGuide and Google.

Get at least three estimates with similar materials and equipment to compare.

Avoid selecting the lowest quote as quality may suffer.

Get a detailed estimate, contract, and warranty in writing before the work begins.

Never pay in full before the project starts. Follow a payment plan instead for work completed.
Questions to ask
What experience do you have with building boat docks?

How many boat docks have you completed in the last year?

Are you licensed, bonded, and insured?

Do you recommend a removable or permanent dock for my property, and why?

How long will the installation take?

Will the installation require a permit, and if so, will you obtain it?

Do you guarantee your work or offer an extended warranty?

What kind of maintenance will the dock require?

Do you offer seasonal dock removal services?

May I have a copy of your insurance policy for my records?

Will you provide a list of references with contact information?