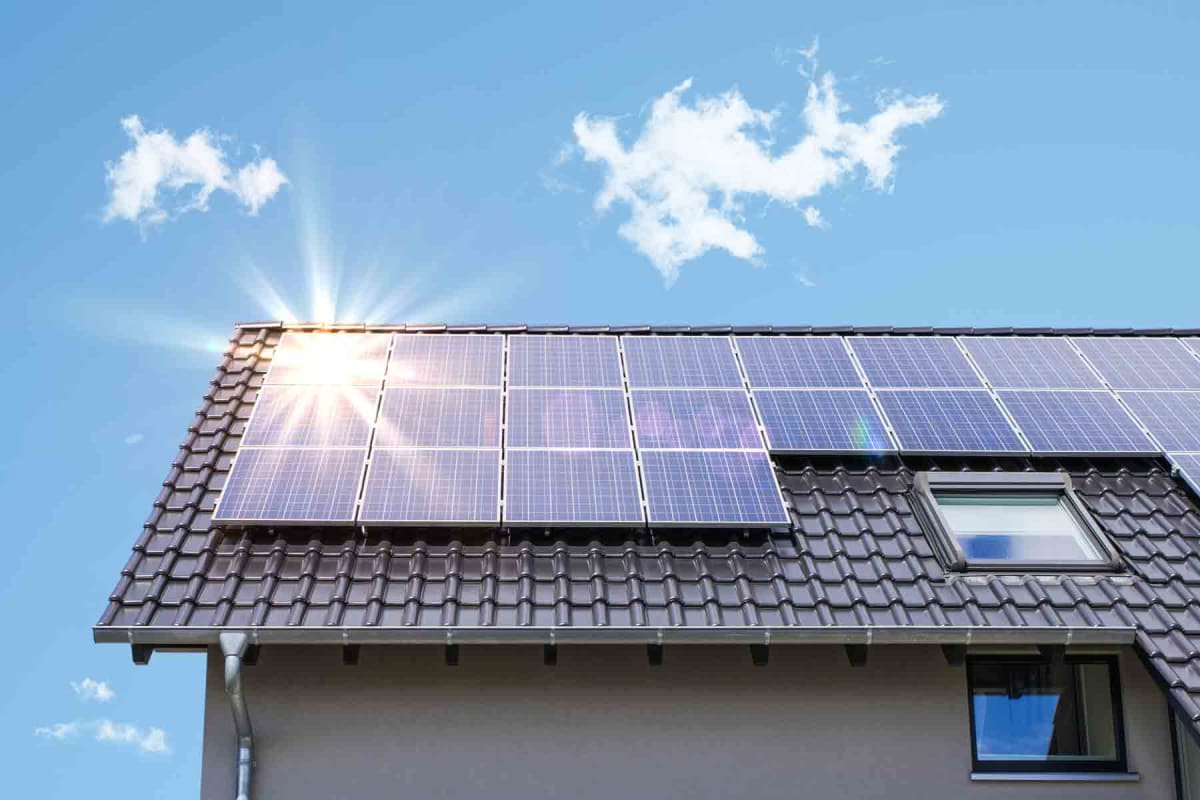 How much do solar panels cost in Texas?
How much do solar panels cost in Texas?
$2.60 – $3.00
average cost per watt
$13,000 – $30,000
total cost before tax credits (5 – 10 kilowatts)
$9,100 – $21,000
total cost after tax credits (5 – 10 kilowatts)
---
Get free estimates for your project or view our cost guide below:
$2.60 – $3.00
average cost per watt
$13,000 – $30,000
total cost before tax credits (5 – 10 kilowatts)
$9,100 – $21,000
total cost after tax credits (5 – 10 kilowatts)
---
Get free estimates for your project or view our cost guide below: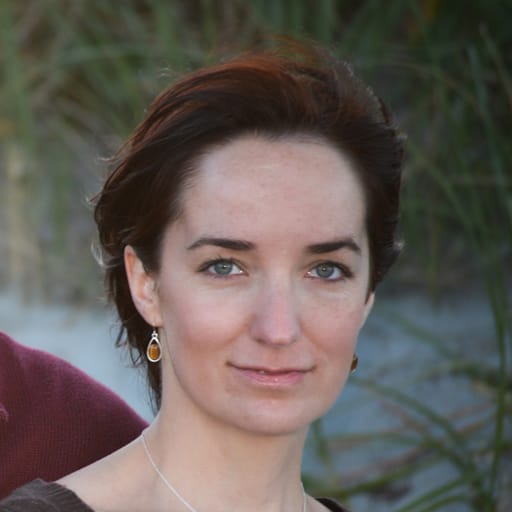 Edited by
Jennifer Carlson
Fact-checked by
Kristen Cramer
Average cost of solar panels in Texas
The average cost of solar panels in Texas is $2.60 to $3.00 per watt or $13,000 to $30,000 installed, depending on the system size, panel type, brand, quality, and installation complexity. After a 30% federal tax credit, the cost to install solar panels in Texas ranges from $9,100 to $21,000.
Other available incentives and rebates may reduce the solar panel cost in Texas even further.
Texas solar panel cost by system size

| System size | Average total cost | Average cost (after 30% tax credit)* |
| --- | --- | --- |
| 3kW | $7,800 – $9,000 | $5,500 – $6,300 |
| 4kW | $10,400 – $12,000 | $7,300 – $8,400 |
| 5kW | $13,000 – $15,000 | $9,100 – $10,500 |
| 6kW | $15,600 – $18,000 | $10,900 – $12,600 |
| 7kW | $18,200 – $21,000 | $12,700 – $14,700 |
| 8kW | $20,800 – $24,000 | $14,600 – $14,700 |
| 9kW | $23,400 – $27,000 | $16,400 – $18,900 |
| 10kW | $26,000 – $30,000 | $18,200 – $21,000 |
*Local government or utility company rebates may also be available to reduce the cost further.
Most Texas homes need 8 to 10kW solar systems to cover their energy needs.

Texas typically gets 200+ sunny days per year, making it a prime location to reap the benefits of renewable energy with solar panels.

Texas currently ranks 2nd in the country for total installed solar capacity.
Get free estimates from solar panel installers near you.
Cost factors of Texas solar panel installation
Several factors affect the cost of installing solar panels in Texas, including:
Size – Larger homes and homes with higher electricity usage need more panels to cover the home's energy demands, which raises the total cost, but may reduce the cost per watt. For larger properties, a solar farm costs $0.90 to $1.30 per watt to build a community solar farm that powers local subscribers.

Brand & quality – Most solar panels fall into three categories—High-end, standard, or economy. Choose the best quality your budget allows from a company with an established history. You want a business that will be around for service through your 20+ year panel warranty.

Roof type – Your roof type may dictate which type of solar panels you can install and how difficult the installation will be. Complex installations take more time to complete, increasing costs.

Installation company – You have your pick of 600+ solar companies with varying prices, services, warranties, and reputation.

Permits & interconnection – Permitting and inspection requirements and fees vary by location. Some power companies also have interconnection fees averaging $100 to $200 to join your solar system to the electrical grid.

Financing – You'll save the most over the long term if you pay cash, but financing options may allow you to install with little to no money down. Another alternative is a solar lease, where the solar company installs the system for free and you get a discounted fixed rate on the electricity produced.

Cleaning & maintenance – Solar panel cleaning costs $150 to $500 on average, depending on the size, location, and cleaning method. Some solar panel installation contracts include an annual inspection and annual or bi-annual cleaning to keep the system running efficiently.
System components
The solar panels are just one part of your home's solar energy system. You also need structures to mount the panels on and one or more solar inverters to convert the energy into a usable form. Some homeowners also opt for battery storage, which further increases the total cost.
Panels – Microcrystalline panels cost the most but are the most efficient. Polycrystalline panels are cheaper but don't perform as well. Thin film panels are the least expensive and least efficient, with a shorter lifespan of 15 years.

Inverters – A solar inverter costs $1,500 to $3,000 installed, depending on the type. This component is typically included in your solar panel system installation estimate.

Battery storage – A solar battery storage system costs $5,600 to $11,200 installed (after tax credits) and may be part of your solar panel installation if you wish to have backup power stored for use during an outage.
Tax credits & incentives
While Texas does not have a state incentive program for solar panel installation, many incentives and rebates are available for Texas residents. The table below details several ways you can save on a new solar system.
Texas solar system tax credits & incentives
Incentive type
Description
Residential Clean Energy Credit
(formerly Solar Investment Tax Credit or ITC)

A one-time 30% federal tax credit is available for homeowners who install solar systems between 2022 and 2032.
The credit will reduce to 26% in 2033 and then to 22% in 2034.

Property and sales tax exemptions

Homeowners are not taxed for an increase in the home's value resulting from the solar installation.
New solar system purchases are exempt from Texas' 6.25% state sales tax.

Solar Power Purchase Agreement (SPPA)

The solar company pays for most or all the installation and ongoing maintenance.
The homeowner is guaranteed a competitive fixed rate for the electricity produced.
The solar company owns the equipment.

Solar lease

Like SPPAs, the solar company owns, installs, and maintains the solar system.
The homeowner pays a fixed monthly fee to use the energy generated from the panels.

Local government & electric company incentives

Incentives and rebates vary by location.

Net metering / solar buyback programs

Your solar panels connect to the public electricity grid.
You receive credits for the excess energy your solar panels generate and send back to the grid.
FAQs about solar panels in Texas
Are solar panels in Texas worth it?
Solar panels in Texas are worth it in most cases. Factors like electricity rates, the climate, your property location and orientation, available solar rebates and incentives, and whether you plan to pay cash, finance, or lease the solar system affect whether installing solar panels may be worth it to you.
Most Texas homeowners reduce their electricity costs by 40% to 60%.

The payback or breakeven time frame for solar panels is 7 to 10 years.

Installing solar panels in Texas typically increases your home's value, and this added value does not increase your property taxes.
What is the tax credit for solar panels in Texas?
Installing solar panels in Texas qualifies the homeowner for a federal tax credit of up to 30%. You may also qualify for additional incentives to help lower the cost even further. Be sure to check with your local government and electrical company for potential rebates and incentives.
Can an HOA deny solar panels in Texas?
No, an HOA cannot deny solar panels in Texas. Texas law (H.B. 362) prevents homeowners associations from denying solar panel installations. However, you'll still need to follow any HOA guidelines regarding the solar system installation.
How long do solar panels last in Texas?
Solar panels last 25 to 30 years on average. Texas experiences extreme weather conditions at times, such as droughts, hurricanes, and tornadoes. These ever-changing conditions impact a solar panel's lifespan. Purchase the highest quality solar system that fits into your budget to get the longest lifespan.
Getting estimates from solar installers in Texas
When researching Texas solar panel installers near you, remember to:
Get several in-person estimates with similar details to compare from Texas-licensed solar panel installers.

Look for solar contractors who are members of the Solar Energy Industries Association (SEIA) or certified by the North American Board of Certified Energy Practitioners (NABCEP).

Look at both large and small solar companies when comparing services, pricing, and warranties. You'll often get a much better price from a smaller, locally owned company; just make sure they've been in business for several years and have a good reputation for quality work.

Confirm the solar company is licensed, bonded, and insured.

Check their credentials and online reviews from HomeGuide and Google.

Never pay in full until the job is complete. Also, get a receipt for every payment, especially if you pay with cash.
Questions to ask a Texas-licensed solar installer
When researching Texas solar panel installers near you, ask these important questions:
What experience do you have installing solar panels on a roof like mine?

Should I replace the roof before installing a solar panel system?

What solar panels are suitable for my roof type?

What is the approximate payback period for installing this solar panel system?

How much can I expect to save per year with this solar system?

What is included in the estimate?

What extra costs might come up when you're installing the panels?

What type of inverter do you recommend, and why?

Does the installation come with an ongoing inspection and maintenance plan?

Do you offer financing?

What tax incentives and rebates are available, and will you help me obtain them?

Do you offer financing?

How long is the warranty, and what does it cover?

How do you calculate what size system I need for my home?

Is there room to add more panels later if my energy needs increase?