New Path Construction LLC
About
I formed my business in 2020 to offer quality work at a fair price. I rely on strategic planning and open communication to get the results that you want. Construction projects can be dysfunctional and full of surprises. I am here to make sure you are comfortable and make it through your project stress free. Let's talk details and see what we can do together.
---
---
Details
Square feet to refinish
100 – 250 sq ft, 251 – 500 sq ft, 501 – 750 sq ft, 751 – 1,000 sq ft, 1,001 – 1,500 sq ft, 1,501 – 2,000 sq ft, 2,001 – 3,000 sq ft
Special features
Room(s) not in a rectangular or square shape, Stairs, Radiant heating system in floor, Supports and fixtures installed into floor
Wood stain needed
I work with customers who need a stain, I work with customers who do not need a stain
---
Photos and videos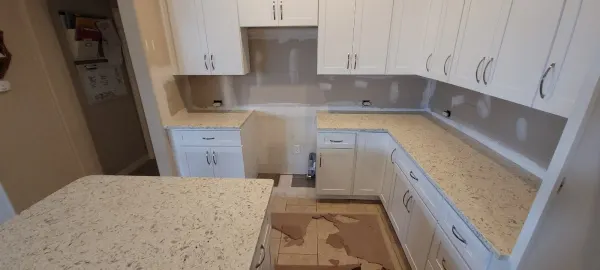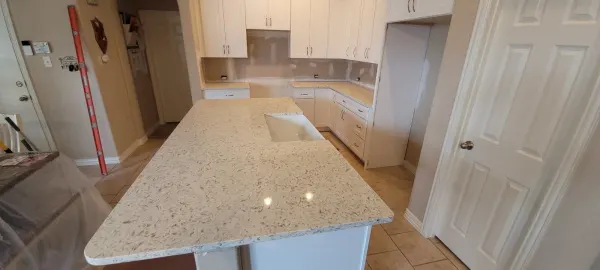 ---
Reviews
---
Your guys did a fantastic job, they really got after it and didnt leave till they cleaned up all the mess, my wife & I are very pleased and I would hire you guys again
November 17, 2023
---
Frequently asked questions
What is your typical process for working with a new customer?
Let's connect
Set a time to meet, talk, and get the details of the project to be completed
Put a quote together for you
Agree on the scope of work
Sign an agreement to begin the work.
Do you have a standard pricing system for your services? If so, please share the details here.
Every project has it's unique set of circumstances and therefore pricing is based upon individual scopes of work
What types of customers have you worked with?
I have worked with small and large businesses and individuals.
What advice would you give a customer looking to hire a pro in your area of expertise?
Meet the contractor and have a conversation.
What questions should customers think through before talking to pros about their needs?
Make a list that separates your needs and your wants and have a budget in mind.
---
Services offered
Home Modification For Disabled Persons
Masonry Construction Services
Masonry Repair And Maintenance
Fireplace And Chimney Installation
Furnace And Heating System Installation Or Replacement
Plumbing Pipe Installation
Roof Repair Or Maintenance
Drywall Installation And Hanging
Drywall Repair And Texturing
Fireplace And Chimney Repair
Circuit Breaker Panel Or Fuse Box Installation
Switch And Outlet Installation
Railing Installation Or Remodel
Countertop Repair Or Maintenance
Duct And Vent Installation Or Removal
Sink And Faucet Installation
Shower And Bathtub Installation
Finish Carpentry - Trim - Crown Molding
Shower And Bathtub Repair
Roof Installation Or Replacement
Asphalt Repair And Maintenance
Faux Finishing Or Painting
Floor Painting Or Coating
Concrete Repair And Maintenance
Water Heater Installation
Water Damage Cleanup And Restoration
Central Air Conditioning Installation
Garage Door Installation Or Replacement
Hardwood Floor Refinishing
Sand, Gravel & Rock Delivery