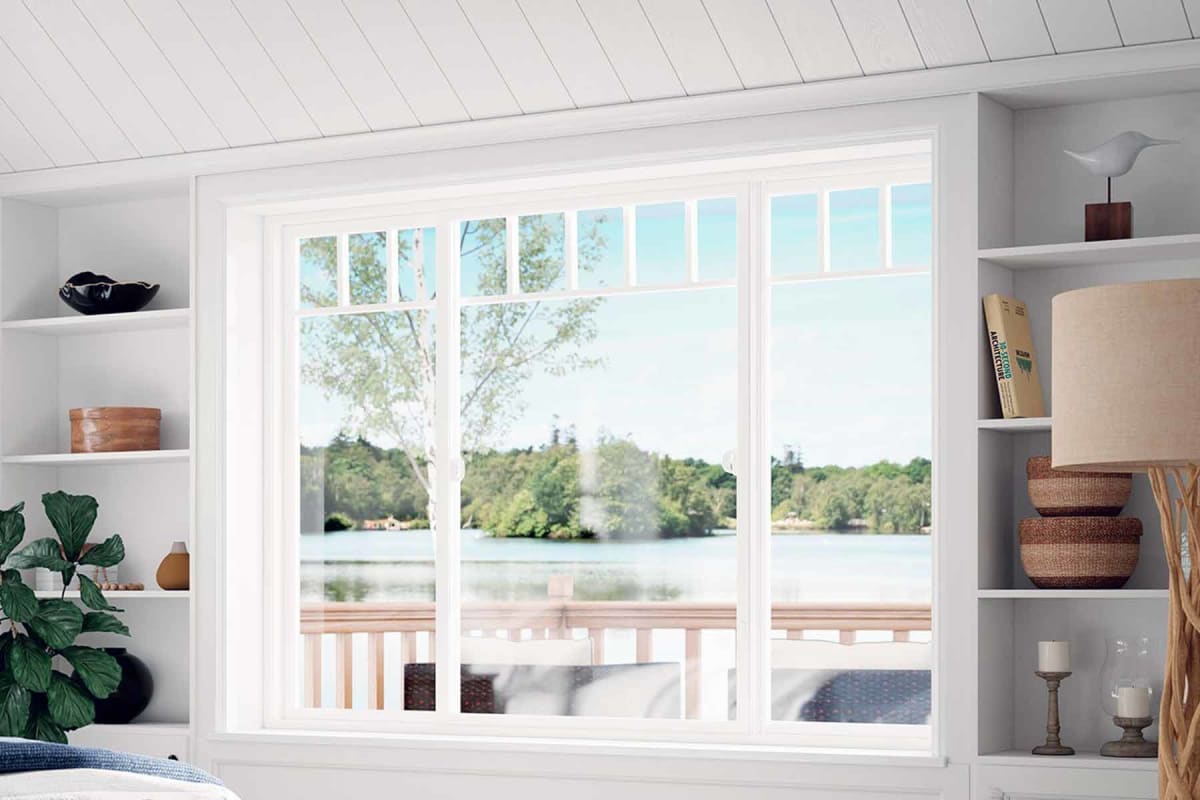 How much do Window World windows cost?
How much do Window World windows cost?
$300 – $1,300
average cost per window installed
---
Get free estimates for your project or view our cost guide below:
$300 – $1,300
average cost per window installed
---
Get free estimates for your project or view our cost guide below: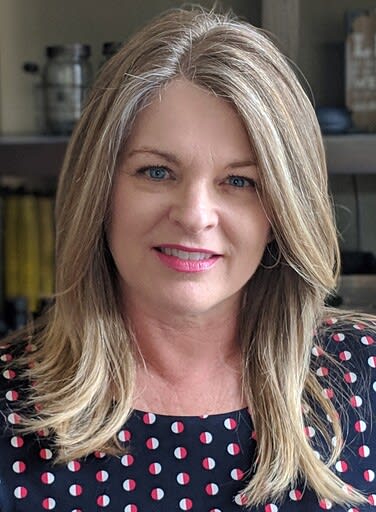 Fact-checked by
Tom Grupa
Window World prices by series
Window World prices are $300 to $1,300 per window installed on average. Window World franchises exclusively sell packages of 6, 8, or 12 replacement windows with installation included. They do not sell windows individually. Window World sells also doors and whole-house siding packages.
Window World prices by series

| Series | Total installed cost per window* | Details |
| --- | --- | --- |
| Window World 4000 Series | $300 – $1,000 | Entry-level vinyl windows with double-pane glass |
| Window World 6000 Series | $500 – $1,300 | Premium level vinyl windows with upgraded triple-pane glass |
| Window World 8000 Series | $600 – $2,000+ | Hurricane impact, double-hung windows available in coastal markets |
*Windows only sold in packages of 6, 8, or 12 with installation.
Get free estimates from window installers near you.
Window World pricing by window type
Window World prices start at $250 for a small picture window and go up to $2,000 or more for a garden or bay window. Beware of advertisements offering their "one price windows" at $189 installed, as this sales promotion is often criticized for being inaccurate and misleading.
Window World prices by window type

| Window type | Total installed cost per window* | Description |
| --- | --- | --- |
| Awning | $400 – $800 | Hinged on the top to open outward from the bottom with a crank. |
| Bay / bow window cost | $800 – $2,000+ | Group of 3 or more windows that angle out beyond the wall. |
| Casement window cost | $300 – $1,000 | Hinged on the side and opens like a door using a crank instead of a knob. |
| Double-hung | $300 – $1,100 | Two operating sashes that move up and down allowing for ventilation on the top, bottom, or both. |
| Garden window cost | $725 – $2,000 | Deep window that extends beyond the home for growing herbs and plants. |
| Sliders | $400 – $900 | 2-Lite or 3-Lite Sliders that open horizontally along a top and bottom track. |
| Picture windows cost | $450 – $1,500 | Stationary window that doesn't open. |
*Windows only sold in packages of 6, 8, or 12 with installation.
Window World cost estimator
Since Window World windows are sold as a package that includes installation, the company does not quote labor and window prices separately. To help you compare costs, we've calculated the average cost for a window unit at $200 to $800, plus $100 to $500 per window for installation labor.
Window World installation cost factors

| Factor | Average cost per window |
| --- | --- |
| Window units | $200 – $800 |
| Labor / installation | $100 – $500 |
| Total cost | $300 – $1,300 |
In comparison, the average cost of window replacement is $400 to $2,000, depending on the brand and the window size, type, and material. Other factors that affect the total project price include:
Window location & accessibility – Higher windows requiring scaffolding, and those blocked by kitchen or bath fixtures take longer and cost more to install.

Number of windows – Labor rates vary by region and are often reduced for larger packages with more windows. Packages including windows and doors are more costly than windows alone.

Window size – Larger windows are more expensive to purchase and have higher labor costs, taking longer and requiring additional crew members to install.

Window type – Bay or bow windows are the most expensive since they have more panels of glass. Sliding windows cost less since they tend to be smaller than other windows.

Upgrades – Window World uses à la carte pricing, starting with a standard base price then adding fees for low-e coating, argon-filled double or triple panes, SolarZone glass, and extended warranties.

Repairs – Window frame repairs cost $150 to $600 on average. Other window repairs cost $175 to $600, depending on the problem.

Insulating – Weather stripping costs $5 to 10 per window with professional installation to prevent air leaks around the windows.
Window World door installation cost
Window World offers door installation at prices ranging from $650 to $2,000 per door, depending on the franchise pricing in your area. This average price is comparable with the nationwide average cost to install an exterior door of $500 to $1,900.
Window World window cost vs. other brands
Window World windows cost less than most other leading brands because their window lines are limited to affordable vinyl materials. The company exclusively sells replacement windows and does not offer windows for new construction.
Other brands offer new and replacement windows in more expensive material options like wood, fiberglass, and proprietary composite or fiberglass materials. For comparison, some popular window brand prices include:
Get free estimates from window installers near you.
Window World costs vs. Andersen and Pella Windows
Factor
Window World
Pella Windows
Andersen Windows
Installed cost (per window)
$300 – $1,300
$300 – $3,500
$400 – $4,000
Warranty
Limited lifetime warranty; transferable warranty is a paid upgrade
Non-transferable limited lifetime warranty
Transferable 20-2-10 limited warranty
Features
All-vinyl budget windows only
Ultrex vinyl windows with limited wood and fiberglass lines available
Fibrex wood composite with limited wood, vinyl, aluminum, and fiberglass lines available
Pros

Competitive pricing
Low-pressure customer service
Full-service company
Several Energy Star window packages available

Affordable
Environmentally friendly materials
Energy Star certification

Full-service installation available
Various material choices and customizations available

Cons

Only offer vinyl windows in limited styles
No DIY option available – must use Window World installers
Quality of service may vary with each franchise owner
Windows may cost more than advertising suggests due to à la carte pricing and upgrades

Non-transferable warranty
Specialty windows cost more than other brands

Product choices and pricing can be confusing
Authorized salespersons may push higher-cost product lines
Window World FAQs
Is Window World expensive?
Window World only offers affordable vinyl windows, so their prices are budget-friendly compared to other popular brands.
Are Window World windows any good?
Window World windows are considered high-quality and competitively priced. All of their windows include double-paned glass, with available argon gas between the panes for better energy efficiency.
What brand of windows does Window World use?
Window World uses Alside and MI brand vinyl windows, then tailors them to the specific dimensions for the customer.
How long do Window World windows last?
Window World all-vinyl windows last 20 to 40 years and are backed by a limited lifetime warranty.
Getting estimates from Window World windows installers
Window World windows are sold and installed only by franchise dealers. When making the choice to install Window World windows, follow these suggestions to get the best results:
Make sure the franchise is licensed, bonded, and insured.

Read online reviews for the franchise you're considering as quality of service varies between franchises.

Get a written estimate, contract, and warranty details before placing an order.

Carefully review the payment terms to avoid high interest rate financing.
Questions to ask
Regardless of the window installer you select, it's important to ask these questions to ensure your project runs smoothly:
Do you offer free window estimates?

How many years have you been installing windows?

Is your company licensed, insured, and bonded?

Will you provide contact information for previous clients?

What Window World line do you recommend for my home and budget?

How long will the installation take?

Does your estimate include cleanup and disposal of old windows?

Do you protect the surrounding walls and trim from damage during installation?

Do you offer interest-free financing programs?