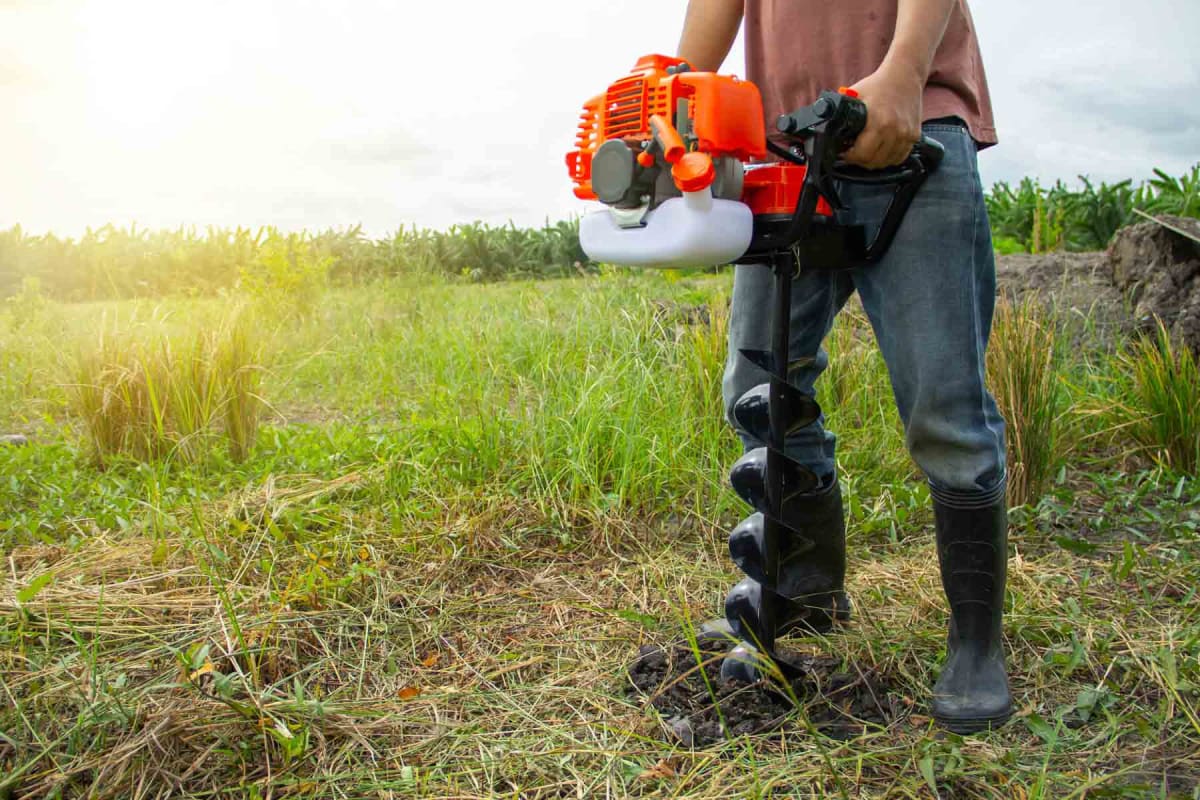 How much does a perc test cost?
How much does a perc test cost?
$200 – $1,500
average cost for hand-dug hole perc test
$500 – $3,000+
average cost for excavator-dug hole perc test
---
Get free estimates for your project or view our cost guide below:
$200 – $1,500
average cost for hand-dug hole perc test
$500 – $3,000+
average cost for excavator-dug hole perc test
---
Get free estimates for your project or view our cost guide below: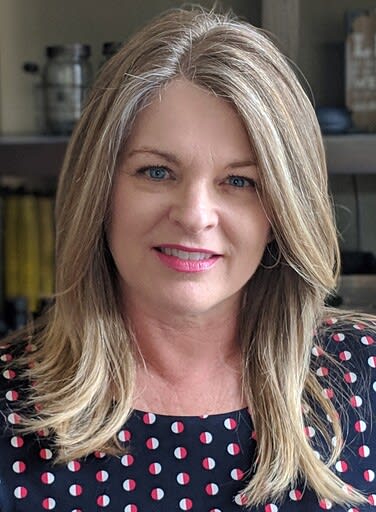 Fact-checked by
Tara Farmer
Average perc test cost
A perc test costs $200 to $1,500 to hand-dig test holes and measure the soil's drainage for a septic system. The cost of a perc test is $500 to $3,000+ to dig test holes with an excavator. Hiring engineers and soil scientists to perform a deep hole percolation test costs extra.
Average cost of a perc test

| Perc test type | Average cost |
| --- | --- |
| Hand-dug hole test & report | $200 – $1,500 |
| Excavator-dug hole test & report | $500 – $3,000+ |
Get free estimates from septic tank system installers near you.
Perc test cost factors
A perc test involves digging two or more test holes and measuring the rate at which water drains through the soil. The number of holes, depth, digging method, property size, and soil type all affect the cost of the test.
Number of test holes
The number of perc test holes is determined by the local government agency. They base their testing requirements on the property size and soil type in the area. Most perc tests require at least two holes dug 50 feet apart, with larger properties requiring more holes at a greater cost.
Perc test cost by property size

| Property size (acres) | Number of holes needed | Average cost |
| --- | --- | --- |
| .25 | 2 – 3 | $200 – $1,500 |
| .50 | 2 – 4 | $200 – $1,800 |
| .75 | 3 – 5 | $300 – $2,000 |
| 1 | 4 – 7 | $400 – $3,000 |
| 2 | 8 – 14 | $800 – $4,000 |
| 5 | 20 – 35 | $2,000 – $5,000+ |
Test hole depth
The test hole depth is also set by the governing authority and impacts the cost, with most test holes costing $100 to $500 per hole. Most technicians use a soil auger drilling tool or a post hole digger hand tool, but larger holes require more expensive excavation equipment.
Perc test cost by hole depth

| Hole depth | Average cost per hole |
| --- | --- |
| Shallow test holes (18" – 24") | $100 – $200 |
| Moderate depth test holes (24" – 36") | $200 – $500 |
| Deep test holes (36" – 72") | $500 – $1,000 |
Most perc tests require 2 or more holes dug 18" to 36" deep. Each additional foot of depth adds $100 to $150 per hole. Deep hole perc tests are needed in certain situations, including:
A high water table that makes it difficult for water to drain from the septic system

Impervious layers of dense clay or bedrock that keep the water from draining into the soil

A steep slope that causes water to run off the surface of the soil instead of draining into it

When dictated by local regulations
Labor cost
The labor cost for a perc test averages $100 to $250 per hour, though some technicians charge a flat fee of $300 for a simple, shallow hole test. Labor costs are highest when hiring a licensed engineer or soil scientist to perform the test and when using excavation equipment.
Soil scientist fees can increase perc testing costs by $150 to $400 to test for soil texture, organic matter, and nutrient levels in addition to the water drainage test.

Licensed engineer fees can increase perc testing costs by $200 to $500 to determine the soil's ability to absorb wastewater for a deeper septic system.

An excavator and operator costs $100 to $300 per hour to dig larger holes or break through dense clay soil or bedrock layers.
Additional cost factors
Other factors that increase perc testing costs include:
Equipment – Tests requiring excavation equipment are more costly than those using a hand-dug hole. Deep hole testing involves visually examining the soil layers and typically requires an engineer or soil scientist with an excavator or powered auger, increasing costs.

Property size – Larger lots require multiple perc test holes or test pits, increasing costs.

Accessibility – Conducting a perc test on property with difficult access or a steep lot requires more equipment and safety measures, increasing costs.

Land use – Land being used for a septic system requires a deeper test than land being used for a drainage system. Also, land designated for commercial, agricultural, or forestry purposes requires more in-depth testing.

Soil types – Properties with a mixture of different soil types require more test holes, increasing costs.

Site location – Perc testing for rural properties may involve added fees for transporting heavy equipment to the site, while urban locations are often highly regulated with more extensive testing requirements.

Regulatory fees – Some areas have additional regulatory fees paid to the government authority for the review and approval of the test results, the issuance of permits, or the inspection of the septic system design.

Previously failed perc test – For properties that have a failed perc test, a more costly deep hole test may be required as a second test, depending on the jurisdiction's regulations.

Perc test report – The perc test report is required to plan or renovate a septic system and is typically included in the price of the test.

Soil analysis – Additional soil tests costing $10 to $70 per sample may be required. Soil sampling that requires directional boring costs $10 to $30 per linear foot to drill horizontally or on a curved path when a vertical hole is not possible due to obstruction.
Perc testing FAQs
What is a perc test?
A percolation or perc test is a soil test that measures the rate at which water drains through the soil. Perc tests are required by most municipalities before a septic system can be installed. They are also used to determine if land is suitable for development or agricultural use.
When performing a perc test, the technician digs test holes then presoaks the soil in the holes for at least 4 hours or overnight. Next, they fill the hole with 12" of water and measure how long it takes for the water to drain, or percolate, into the soil. This process is repeated 2 or 3 times for accuracy.
Who performs a perc test?
A government agent usually performs a perc test, though they may also bring in other professionals such as soil scientists, engineers, or contractors. If you hire an independent contractor for your perc test, a government agent may be required onsite as a witness the test to confirm the legitimacy of the results.
Who pays for a perc test?
The buyer of a property or the owner installing a septic system pays for the perc test. There are some exceptions to this rule, such as when a seller agrees to cover the costs or when a government agency offers federal assistance to homeowners.
How long is a perc test good for?
A perc test is good for 2 to 5 years, depending on the local regulations. However, some things can invalidate a perc test, including:
Changes to the soil conditions, such as compaction or erosion

Damage to the septic system or drain field

Construction on the property that disturbs the soil

Changes to the groundwater level
What should you do if your land fails a perc test?
If your land fails a perc test, it means the soil is not able to support a conventional septic system. You may need to choose an alternative septic system, move the system to a different location on your property, or connect to a community septic system if one is available nearby.
Getting estimates from septic system designers
Follow these suggestions if you are installing a septic tank and need a perc test:
Check on HomeGuide or contact your local building department for a list of qualified percolation technicians.

Get several estimates to compare costs and services.

Ask about additional fees for travel, equipment, or laboratory testing.

Read online reviews to confirm the company's reputation for dependable testing.

Provide the contractor with the size and location of the property for accurate estimates.
Questions to ask a perc tester
When scheduling a perc test, don't forget to ask these important questions:
What is your experience performing perc tests in my area?

What type of equipment do you use?

How long does a typical perc test take to complete?

What type of soil sample do you collect?

What factors can affect the test results?

What are the different types of septic systems that can be installed on my land?

What happens if my land fails the perc test?