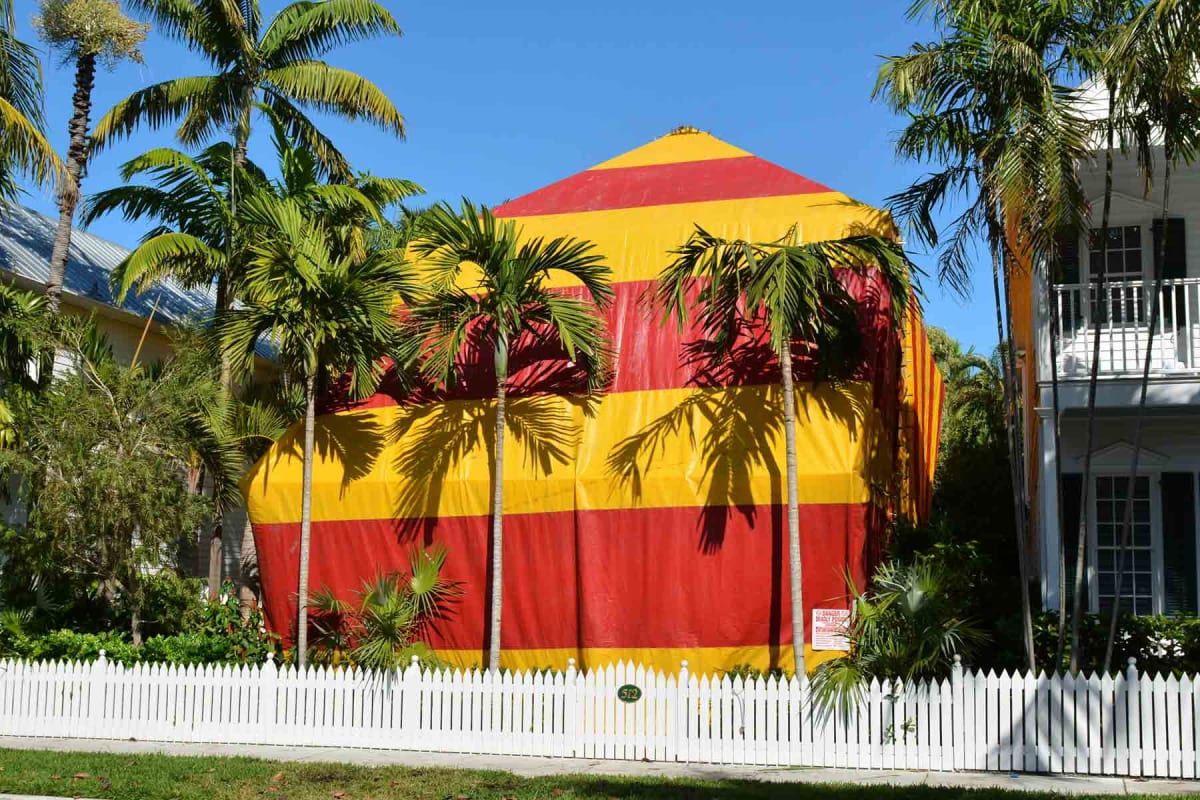 How much does fumigation cost?
How much does fumigation cost?
$1 – $4
cost per square foot
$2,000 – $8,000
cost for an average home (2,000 SF)
---
Get free estimates for your project or view our cost guide below:
$1 – $4
cost per square foot
$2,000 – $8,000
cost for an average home (2,000 SF)
---
Get free estimates for your project or view our cost guide below: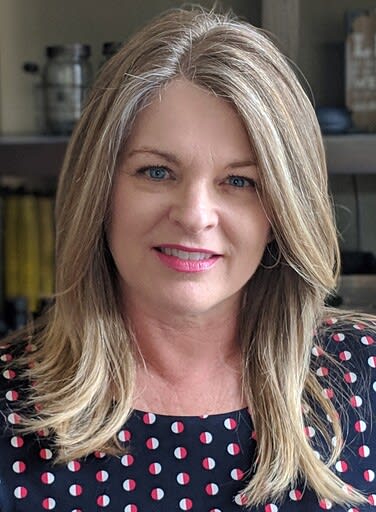 Fact-checked by
Tom Grupa
House fumigation cost
Fumigation costs $1 to $4 per square foot or $2,000 to $8,000 for an average 2,000 SF house. The cost to fumigate a house includes tenting the entire house and using pesticides to completely exterminate the pests. Fumigation is used to treat termites, bed bugs, dust mites, fleas, and roach infestations.
House fumigation costs

| Home size (square feet) | Average treatment cost |
| --- | --- |
| 1,200 | $1,200 – $4,800 |
| 1,500 | $1,500 – $6,000 |
| 1,800 | $1,800 – $7,200 |
| 2,000 | $2,000 – $8,000 |
| 2,500 | $2,500 – $10,000 |
| 3,000 | $3,000 – $12,000 |
| 4,000 | $4,000 – $16,000 |
Cost data is from research and project costs reported by HomeGuide members.
During the fumigation process, the house is sealed with a tent or tarps and filled with pesticides over 1 to 3 days. The home must be free of people, pets, and plants until it is completely ventilated after fumigation.
Get free estimates from fumigation services near you.
Fumigation cost factors
Tent fumigation prices are based on the square footage of the home, so the bigger the home the more costly the treatment. Other factors that impact the cost of fumigation include:
Pest type – Some pests like bed bugs and termites are more difficult to treat, requiring more costly pesticides and longer treatment times.

Infestation severity ­– More severe infestations increase the tenting duration and fumigation frequency.

Home structure – Fumigation is only effective when the entire structure is treated. Homes with attached decks, porches, attics, and crawlspaces are more expensive to treat.

Temporary housing – Tenting requires you and your pets to leave the home for 24 to 72 hours until the home is free of harmful chemicals.

Fumigation company – Some of the most popular fumigation companies include Terminix, Orkin, and Erlich:

Terminix is one of the largest pest control companies in the US offering a variety of pest control services, including fumigation.

Orkin is another large company offering fumigation. The company has more than 400 locations and has been providing pest control services for more than 100 years.

Ehrlich is a national pest control company that is known for their use of environmentally friendly pest control methods.

Additional costs – Extra fees apply for home repairs, moisture removal, and house cleaning which are common after a severe infestation.
Pest type
Fumigation is a costly pest control method that is typically reserved for infestations of stubborn pests like bed bugs and termites. However, homes with severe infestations of other pests like ants, cockroaches, and dust mites may benefit from fumigation treatment.
Fumigation prices vary depending on the type of pests you have, as shown in the table below.
Fumigation costs by insect type

| Pests | Average treatment cost |
| --- | --- |
| Bed bug fumigation cost | $4,000 – $16,000 |
| Termite tenting cost | $2,000 – $8,000 |
| Ant fumigation cost | $1,500 – $4,000 |
| Carpet beetles | $1,500 – $3,000 |
| Cockroach fumigation cost | $1,000 – $3,000 |
| Dust mites | $1,500 – $3,500 |
| Flea fumigation cost | $1,500 – $4,000 |
| Silverfish | $2,000 – $3,000 |
| Spiders | $2,000 – $4,000 |
| Ticks | $2,000 – $6,000 |
Fumigation frequency
Fumigation is a highly effective pest control method that typically only takes one treatment. However, some pests are more resilient than others, like bed bugs, which may take multiple treatments to completely eradicate the pests.
Once the initial fumigation is complete, exterminators recommend ongoing pest control services. The average cost for pest control is $40 to $75 per month. Depending on the pest type, your pest control company may recommend monthly, quarterly, or annual treatments.
When to fumigate
Fumigation is a serious and costly pest control treatment that is often used as a last resort. Some signs may indicate your home needs fumigation, including:
Seeing pests or droppings

Damage from termites or rodents

Unexplained smells

Health or breathing problems

Peeling or bubbling paint

Itchy bites

Molted skins

Blood spots on linens
Preparing for fumigation
Before you have your home tented for fumigation, be sure to:
Arrange another place to stay for 24 to 72 hours.

Pack anything you may need during that time since you won't have access to your home.

Remove any food, drinks, and medicine from the home or store them in airtight containers.

Seal all cracks or openings around windows or doors with duct tape or plastic sheeting to prevent the fumigants from escaping.

Turn off all utilities including electricity, gas, and water for safety.
Types of fumigation treatments
Fumigation is the best process for complete pest removal for severe infestations in the entire home. Pest control professionals use three types of fumigation, including gas, solid, and liquid fumigants.
Gas fumigation
Gas fumigation is the most well-known fumigation method. The gas pesticide, usually methyl bromide, permeates every corner and crevice to kill the targeted insects and rodents.
Solid fumigation
Solid fumigation is easier and safer than gas fumigants but is less effective. Solid fumigants include aluminum phosphide and calcium cyanide in tablet, powder, or pellet form. These solid fumigants are vaporized with heat or moisture.
Liquid fumigation
Liquid fumigation involves spraying large quantities of toxic chemicals over an area to eradicate pests. Liquid fumigants act faster than solid fumigants. The liquid chemicals often include carbon disulfide, chloroform, ethyl acetate, and sulfuryl fluoride.
Most liquid fumigation chemicals are flammable, volatile, and toxic to humans and must be used with care.
Fumigation alternatives
Whole-home gas fumigation kills pests in every life stage but is not recommended in homes with pregnant women or children because of the harmful pesticides. Heat treatment is a safe alternative for those homes, using heat to suffocate the pests.
Other tentless treatment options include chemical soil treatment and bait stations to create a barrier against infestations, and micro treatments to kill localized colonies.
Get free estimates from fumigation services near you.
Pest control costs by method

| Method | Average cost | Description |
| --- | --- | --- |
| Heat treatment | $1 – $3 per square foot | Tenting and heating the home between 120- and 140-degrees Fahrenheit for several hours |
| Bait stations | $7 – $12 per linear foot | Stations positioned around the home's perimeter to feed pests with a lethal dose of bait |
| Chemical soil treatment | $3 – $20 per linear foot | Application of liquid pest control to the soil around and under buildings to create a barrier |
| Micro treatments | $6 – $8 per square foot | Localized interior and exterior spot treatments for smaller infestations |
Fumigation FAQs
What is fumigation and is it safe?
Fumigation is a pest control method in which the entire home is tented and filled with fumigants to poison the pests within. The fumigants are toxic to humans and pets, so a professional pest control company is recommended.
How long does fumigation take?
Fumigation takes from 24 to 72 hours, including setting up the tent, treating pests, and ventilating the home before you can safely return.
What can be left in the house during fumigation?
All people, pets, and plants must be removed from the home during fumigation since the chemicals used are toxic. Food, drinks, and medicines stored in airtight containers are safe to stay. Clothing, furniture, electronics, and hygiene items like toothpaste and shampoo can be left in the house during fumigation.
How do I clean after fumigation?
Once the air is clear and no fumigants remain, you can return home, open the windows, and begin the cleanup. Wear gloves and a mask as you perform the following tasks:
Remove any dead pests.

Wipe down all surfaces with a damp cloth.

Clean the appliances.

Launder clothes and linens in hot water and detergent.

Mop the floors with warm soapy water.

Check for lingering odors and use an odor neutralizer like baking soda if needed.
Getting estimates from pest control fumigators
Seek help from an experienced fumigation company near you before the unwelcome pests cause significant damage to your home. Follow these additional recommendations:
Look for licensed, insured, and bonded pest control companies.

Confirm they specialize in tenting fumigation treatments.

Inquire about their expertise, services, fees, and payment options.

Check available references and reviews on Google and HomeGuide.

Discuss recommendations for ongoing monthly, quarterly, or annual treatments
Questions to ask
When choosing a pest control company, be sure to ask these important questions:
How long have you been using fumigation pest control?

Do you have a list of customer references?

Will the technician treating my home be certified or licensed?

Do you offer other types of pest control services in addition to fumigation?

How much will the tenting and fumigation cost?

Will I need any follow-up services after the initial fumigation?

Do you come back later to check for reinfestation?

How long will I be out of my home?

Do I need to take all the food out of my pantry before you fumigate?