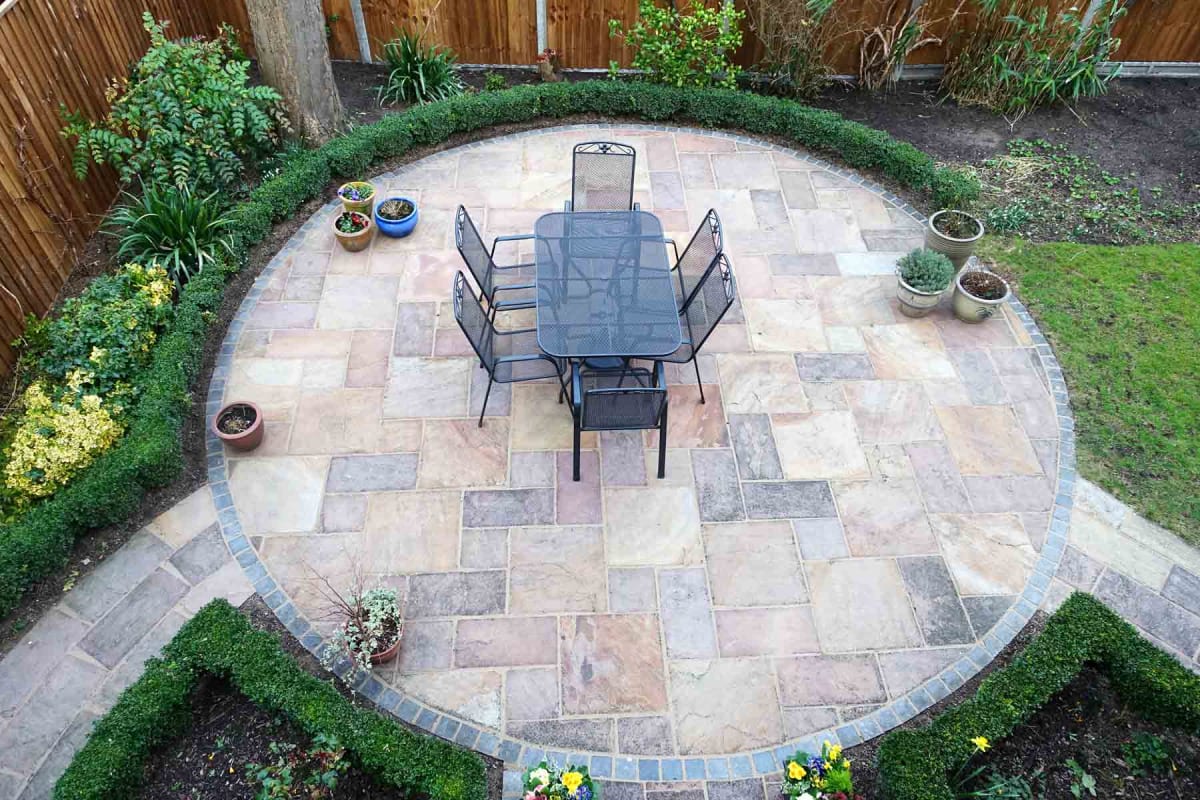 How much does flagstone cost?
How much does flagstone cost?
$250 – $750
average price per ton
$500 – $1,500
average price per pallet (2 tons)
$6 – $25
average price per square foot
---
Get free estimates for your project or view our cost guide below:
$250 – $750
average price per ton
$500 – $1,500
average price per pallet (2 tons)
$6 – $25
average price per square foot
---
Get free estimates for your project or view our cost guide below: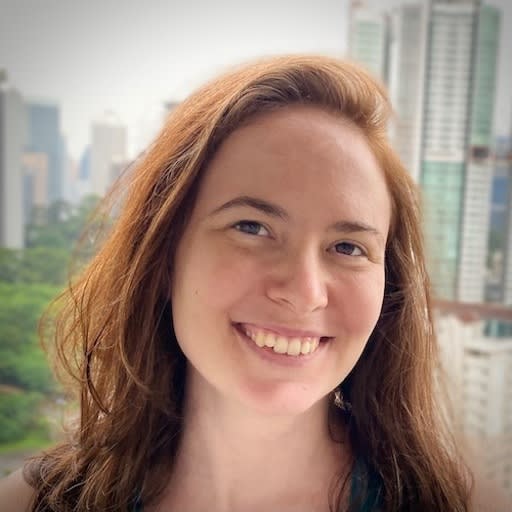 Fact-checked by
Tom Grupa
Flagstone cost
Flagstone costs $250 to $750 per ton on average, depending on the type and thickness. Flagstone prices are $500 to $1,500 per pallet of 2 tons that covers 200 to 500 square feet. Flagstone materials cost $6 to $25 per square foot. Delivery adds $5 to $10 per ton.
Flagstone cost

| Size | Average material price |
| --- | --- |
| Per ton | $250 – $750 |
| Per pallet | $500 – $1,500 |
| Per square foot | $6 – $25 |
Get free estimates from patio contractors near you.
Flagstone prices
The following table shows flagstone prices per ton and square foot of coverage.
Flagstone prices per ton

| Flagstone type | Price per ton* | Price per square foot* |
| --- | --- | --- |
| Bluestone | $300 – $500 | $6 – $14 |
| Granite | $600 – $750 | $10 – $15 |
| Limestone | $250 – $400 | $7 – $15 |
| Sandstone | $250 – $750 | $9 – $13 |
| Slate | $475 – $700 | $9 – $25 |
| Quartzite | $300 – $600 | $7 – $25 |
*Material prices only.
Bluestone flagstone prices
Bluestone flagstone prices are $300 to $500 per ton. This flagstone type lasts 35 to 50 years or longer but requires a sealant for longevity. The naturally anti-slip surface is also fade-resistant for long-lasting visual appeal. However, this stone type becomes hot during the summer.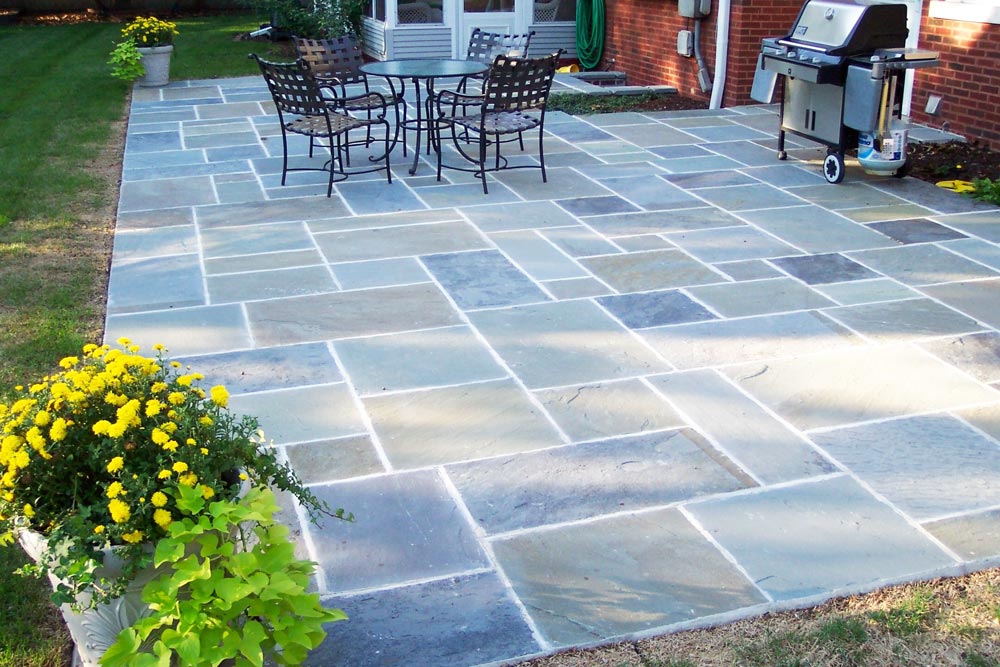 Granite flagstone prices
Granite flagstone prices are $600 to $750 per ton. Most granite lasts 40 to 50 years or longer due to its resistance to scratching and cracking. This stone has a vast color selection, an anti-slip surface, and durability in all climates. However, sealant is essential to maintain its longevity.
Limestone flagstone prices
Limestone flagstone prices are $250 to $400 per ton. Limestone comes in many colors that resemble marble. Limestone lasts up to 50 years but requires a sealant. This stone is easy to scratch, so it's unsuitable for paving high-traffic areas unless it has a rough surface to hide minor abrasions.
Sandstone flagstone prices
Sandstone flagstone prices are $250 to $750 per ton. Sandstone has unique colors and stripes, like the popular pavers called "Arizona flagstone". These stone pavers last 20 to 50 years on average and require regular resealing. While susceptible to scratches, the anti-slip surface adds safety.
Slate flagstone prices
Slate flagstone prices are $475 to $700 per ton. Slate lasts 50 to 100 years and has excellent anti-slip properties. While slate resists staining and fading, it requires a sealant to prevent etching from acid rain or acidic liquids like spilled red wine. Summer heat can significantly warm slate.
Quartzite flagstone prices
Quartzite flagstone prices are $300 to $600 per ton. Quartzite offers enduring colorfastness, an anti-slip surface, and lasts 50 to 100 years or longer. Sealant is necessary, and this type is harder to cut than other flagstone types.
Cost factors for flagstone
Common cost factors when buying flagstone include:
Weight – Flagstone comes in different thicknesses and densities which affect the total price per ton.

Type – Common flagstone types like limestone and sandstone are cheapest while granite and slate cost the most due to their scarcity.

Delivery – Stone delivery costs $5 to $10 per ton on average within a 10- to 25-mile radius. Fees also vary according to the size of the order.

Local availability – Flagstones from local quarries are always cheapest. Stones from remote locations cost more for additional transportation costs.

Installation – A flagstone patio costs $15 to $32 per square foot installed.

Related services:
Flagstone FAQs
What is flagstone?
Flagstone is any natural stone from 12" to 36" wide and a thickness generally between 0.5" to 2.0". These stones are mostly sedimentary rock, known for absorbing more water than most other stone types. The most common flagstones are slate, sandstone, quartzite, bluestone, and limestone.
Is flagstone more expensive than pavers?
Flagstone is more expensive than regular pavers because it is naturally sourced and not available in all locations, so shipping flagstone costs extra. Pavers cost $2 to $4 per square foot on average for manufactured materials like brick, concrete, or plastic tiles.
How much does a pallet of flagstone weigh?
A pallet of flagstone weighs 1.50 to 2.25 tons, depending on the stone type, thickness, and pallet size. Always check with the supplier for the exact weight.
Does flagstone need to be sealed?
Professionals recommend sealing flagstone to protect it from staining, cracking, and discoloration. However, some people choose to enjoy the natural finish and gradual color changes of unsealed flagstone.
Is flagstone slippery when wet?
Most flagstone is slippery when wet because of its smooth and porous surface. You can solve this problem by using a textured sealant. Alternatively, ask for anti-slip flagstone varieties with a rough-cut surface like sandstone, quartzite, slate, granite, or bluestone.
How to clean flagstone?
Get free estimates from patio contractors near you.
Clean flagstone by first sweeping with a broom to remove debris. Next, scrub the surface with a brush and mild detergent solution. Then rinse the surface with water and allow it to air dry. Avoid using highly acidic soaps that can etch the stone, especially on flagstone types like slate.
Where to buy flagstone near me?
You can buy flagstone from quarry suppliers, landscaping companies, home improvement stores, and masonry supply outlets.
Follow these tips before buying flagstone:
Compare at least 3 price estimates from several suppliers.

Pick a licensed company that's been in business for 5+ years.

Read flagstone supplier reviews on HomeGuide and Google.

Beware of the lowest prices that could indicate low-quality materials.

Ask to make the final payment upon delivery.
Questions to ask
How many flagstone types do you sell, and can I get a price list?

Where do your stone pavers come from?

Are different surface finishes available?

Can you cut the flagstones into a custom size for me?

Do you also sell any gravel or rough stones I can use for a paver base?

How much extra will delivery cost?

What is your minimum order quantity?

Do you sell any edging materials?

When can you deliver the flagstone I selected?

Can I come and collect flagstones from your outlet?

Which local stone paving installation companies would you recommend?