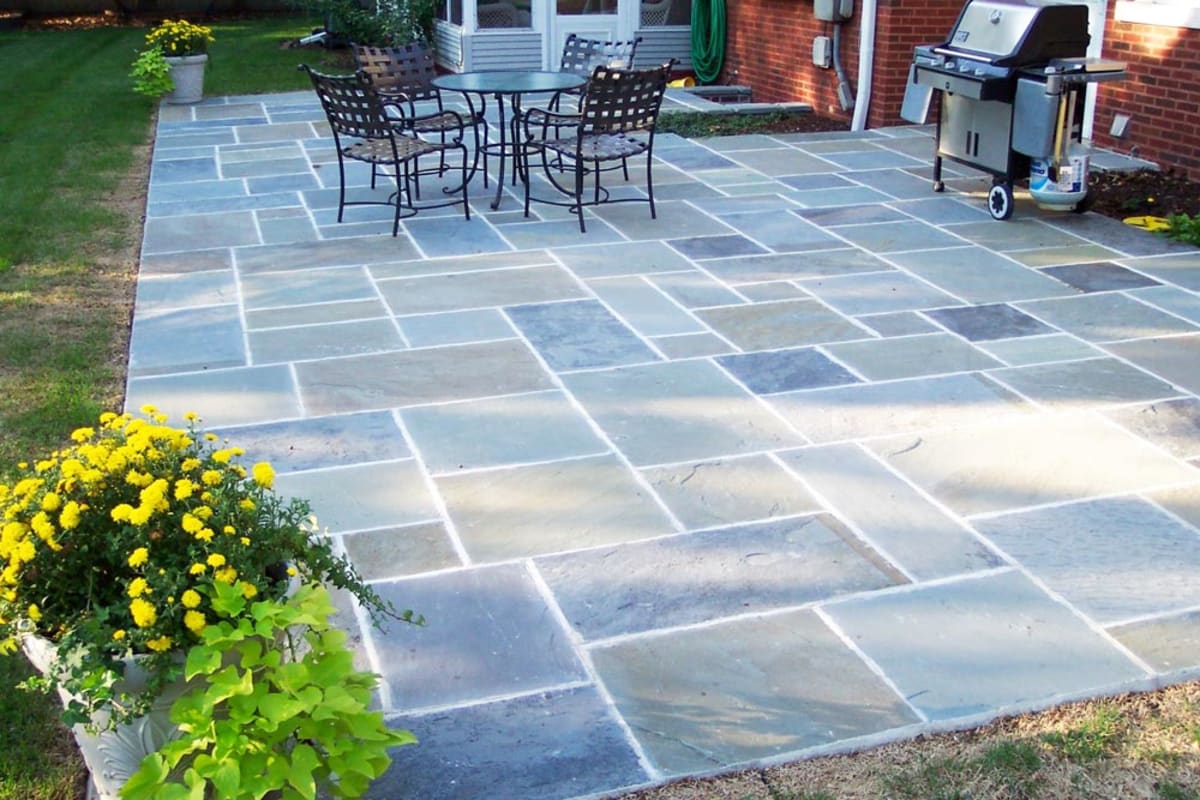 How much does a bluestone patio cost?
How much does a bluestone patio cost?
$17 – $25
cost per square foot
---
Across the country, the average cost of a bluestone patio is $17 to $25 per square foot. The cost of a medium-sized 10' x 10' dining patio built with bluestone patio pavers is around $1,700–$2,500, depending on the quality of the bluestone.
Get free estimates for your project or view our cost guide below:
$17 – $25
cost per square foot
---
Across the country, the average cost of a bluestone patio is $17 to $25 per square foot. The cost of a medium-sized 10' x 10' dining patio built with bluestone patio pavers is around $1,700–$2,500, depending on the quality of the bluestone.
Get free estimates for your project or view our cost guide below: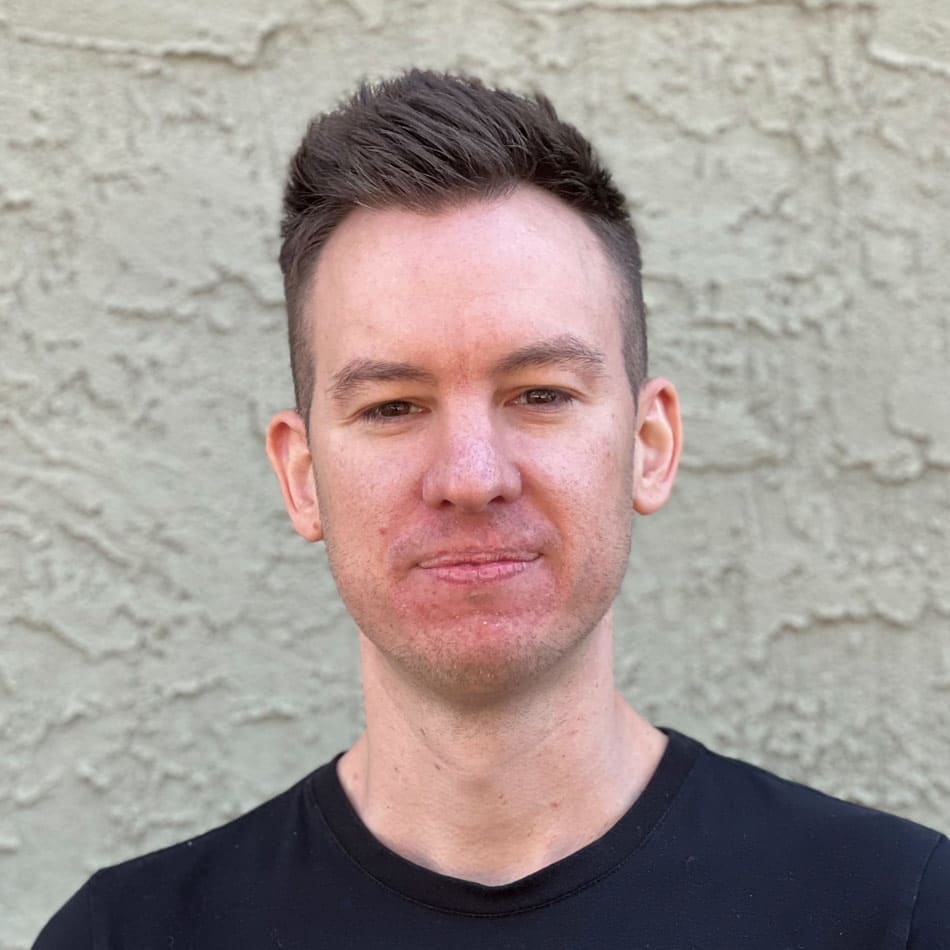 Bluestone Patio Costs
Across the country, the average cost of a bluestone patio is $17 to $25 per square foot. The cost of a medium-sized 10' x 10' dining patio built with bluestone patio pavers is around $1,700 to $2,500, depending on the quality of the bluestone.
While pavers are easier to lay, irregular bluestone shapes are versatile and can be used anywhere in your landscape design—walkways, paths, sidewalks, etc. Cut stone can be the most expensive option over buying bluestone pavers or tile, and can bring the material and installation total to as much as $70 per square foot.
Bluestone is more of a category with a number of members than it is an actual single stone like marble or granite. The range of locations that suit the use of bluestone make it a very attractive solution for both interior and outdoor applications, due to its durability and hard-wearing quality, and the investment of installing a bluestone patio can add to the resale value of your home.
Bluestone Patio Costs Vs. Other Materials
On the high end, bluestone costs around $8 per square foot for the raw materials to do paving for a patio. Toward the cheaper end of the spectrum, bluestone can be purchased for around $5 per square foot. The other major cost factor involved in having a patio built is labor. Generally, you are looking at an average of $12 per square foot for a contractor's labor cost. Other factors in cost are the size of patio you want, your location, and any customization work you want, which we'll discuss later on this page.
Compared to other materials for your patio per square foot:
Bluestone Patio Costs Vs. Other Materials

| Patio Material | Average Cost Per Square Foot |
| --- | --- |
| Concrete Patios | $2 – $9 per square foot |
| Pavers Patios | $11 – $15 per square foot |
| Brick Patios | $7 – $19 per square foot |
| Limestone Patios | $13 – $20 per square foot |
| Flagstone Patios | $13 – $30 per square foot |
| Rubber Pavers Patios | $16 – $48 per square foot |
| Granite Patios | $18 – $22 per square foot |
| Stamped Concrete Patios | $18 – $22 per square foot |
| Irregular Bluestone Pavers | $19 – $24 per square foot |
| Bluestone Patios | $17 – $25 per square foot |
| Marble Patios | $23 – $78 per square foot |
| Sandstone Patios | $34 – $43 per square foot |
Bluestone Patio Costs by Type
Bluestone is sold in a number of formats to suit a range of applications and uses—including giving patios and surrounding areas an authentic, natural appearance. In addition to precisely cut pieces of stone, bluestone is also available in irregular shapes and sizes, which are remnants left over when larger pieces are broken in the process of being quarried.
Of any of the possible options for the type of bluestone that will suit your project, irregular bluestone is the cheapest per square foot by at least $1. Each format is available in a range of finishes including tumbled, thermaled, and natural cleft to best suit the intended application. The list of possible configurations bluestone can be purchased in includes:
Cost by material type

| Bluestone Material | Average Costs |
| --- | --- |
| Bluestone Pavers | $5 – $12 per square foot |
| Bluestone Treads | $45 – $85 each |
| Bluestone Slabs | $27 per square foot |
| Bluestone Steps | $15 – $55 each |
| Bluestone Mantels | $150 – $350 each |
| Bluestone Wall Products | $5+ each |
| Bluestone Sills | $16 – $24 each |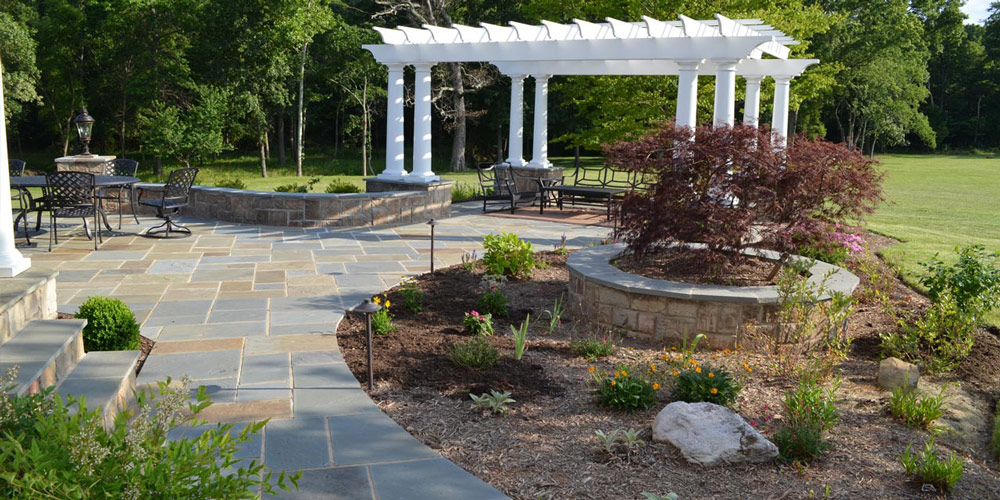 Pavers - $5–$12/sqft. To create a traditional bluestone patio flooring, pavers are available in a range of sizes, from 6" x 6" to 24" x 48", and thicknesses from 1" to 1.5."

Treads – $45–$85 each. These are most commonly used to top steps and are sold in varying widths from 3'–12' wide, 1" deep, and 2" thick.

Slabs – $27 per square foot. Ranging in thicknesses starting at ½", slabs are available from 12" by 12" to 24" by 36". They can be installed as is or cut on site to create custom corners and accents.

Steps – $15–$55. Mostly used as steps and available in widths from 3' to 9', up to 16" deep, and as thick as 6".

Mantels and hearths – $150–$350. Suitable for outdoor fireside installations, mantles come in widths from 4' to 9' and from 14" to 24" deep.

Wall products – $5.50. One of the smaller bluestone products, crafted in sizes resembling bricks, these are ideal for low walls and perimeter treatments in landscaping applications.

Sills – $16.50–$24.00. Bluestone sills add a cohesive transition to the exterior of the home in pieces 2" thick, 6" to 8" deep, and between 4' to 8' wide.
Bluestone Patio Finishes
There are many types of finish that can be applied to bluestone, which are the results of different methods of processing the stone to prepare it for the commercial and consumer market.
Three of the most common bluestone finishes are:
Natural Cleft Bluestone

Thermal Bluestone

Honed Bluestone
Natural Cleft Bluestone
This product category is produced when the stone is split using a hammer, wedge, and chisel. Working along the natural seams in the stone, the stone is split into pieces between 2'–4' in width, and the method used produces a stone that has a rough surface. This uneven finish makes it a popular option among architects seeking a natural-looking material that shows the grain that reveals its character.
Thermal Bluestone
Thermaled bluestone is created by first cutting along horizontal lines in the stone. The stone is then soaked in water and flamed with a torch that's powered with either propane or oxygen. The resulting finish on this stone is still rough, but it has a more uniform roughness in its appearance, and the colors fade into each other gradually. These pavers usually come in thicknesses of 1"–1 ½".
Honed Bluestone
Similar to the finish found in marble and granite products, honed bluestone has a smooth matte finish. First it is sprayed with water and then sanded with a sanding disc. In this process, the first sanding disc used will have the coarsest grit, and then a finer grit is used with each pass over the stone. What separates honed bluestone from polished is the process is stopped before getting to the really fine gritted sanding disc.
The full list of finishes includes the following:
Polished: Stronger colors with a nice gloss. Natural veins and structure reveal extra dimension.

Letano: Softly brushed, rolling surface accentuates the natural color of the stone.

Sanded: Smooth surface with circular lines without sawing traces. Sanded with rough grain or diamond sanding plateaus.

Anciento: Coarse finish that feels soft, has a nice satin-like glow and is nonslip.

Sandblasted: After a light honing, the natural stone is sandblasted, revealing a rough and fine-grain look.

AquaPower: The power of water brings the intense natural color to life.

Hammered: The bush hammer creates small pits. The size and number of irregularities depend on the hammer used.

Old cut: Light-gray markings create a direct contrast to the dark background.

Sbattu: Irregular chiseling cuts create light-gray tracks.

Chiselled 12 and 15 sl/dm: Classic finish for fine parallel lines.

Ice flowers: Pattern of white etchings like ice crystals.

Serena: Splitting process creates irregular surfaces with intense relief.

Blue and dark honed: Honing with a coarse grain sanding disc reveals light blue-grey color. Honing with a fine grain disc reveals a dark blue-grey to black color.

Blue brushed: Sanded with fine diamond granules.

Sclypé: Super-fine parallel lines create a pure, robust look.

Graded: Coarse, chiseled stripes alternate to create a smooth, elegant impression.

Stonewashed light: Ceramic chips sand the tile or slab with a typical micro pattern.

Stonewashed dark: Smooth indoor surface with a familiar micro pattern.

Abbay: Spotted, primed finish full of character with a rustic look.

Cottage: Retro look with a subtle, smooth texture.

Sensato: A soft finish for a rustic look.
Color variations of bluestone:
Off-color bluestone - Off-color bluestone includes a range of natural earth colors including browns, tans, and/or light greens mixed with the blue-gray of bluestone. Working with the off-color range gives a random, muted stained-glass feel to the patio.
Blue-colored bluestone - As the name might suggest, blue-colored bluestone is a blue color with gray that has a blue hint to it. The dominant color is blue and, once installed, brings a unique tone to the patio floor.
Bluestone Edge Treatments
The final element of customization in the raw materials is the edging. In addition to the straightforward flat edge produced by cutting the stone, different manufacturers produce a number of edge treatments to suit homeowners' visions. Some of the edge treatments include:
Thermal radius round edge

Full bullnose thermal edge

Honed edges

Rock finish edge

Snapped edge

Thermal finish edge

Eased edge

Quarter round edge
Bluestone Patio Maintenance
Despite its durability and ability to hold up exceptionally well to heavy foot traffic, bluestone is a porous stone and can absorb water. You'll need to seal it once installed.
Sealer/sealant - The lime in bluestone will absorb the sealant, so you'll need to avoid harsh sealants that will damage the minerals in the stone. A natural finish sealant will protect the patio for 3 to 4 years, and a good warranty will cover any of your maintenance needs.
Sealant will be applied in thin coats with a roller or sprayer to allow the concrete to expand and allow moisture to escape. While the sealer itself is approx. $0.55 per square foot, the labor will cost about $30 per hour.
Sealer maintenance - A good sealant can keep the patio protected from food stains, furniture scratches, and mold or mildew for many years; and cleaning is simple—just wash with a soft cloth and warm soapy water. Reapply sealer every 3 to 4 years.
Bluestone Patio FAQs
What is Bluestone?
The term bluestone is a cultural or commercial name for a number of building stone varieties found all over the world, including basalt, dolerites, a feldspathic sandstone, limestone, and slate. It's a natural quarried stone, making it more environmentally friendly than other options, and its colors depend on where it's quarried. The deeper it's quarried, the richer the colors will be. The stone was created when glaciers receded—the resulting rock appears in blue and additional colors, which are the result of repeated freezing and thawing. This introduced a variety of minerals throughout the formation of the stone.
How long will it take to install my Bluestone Patio?
In general, an install will take a full day with four workers, two days with three, or four days with one, because you're putting down gravel and tamping it with a compactor, then sand, and then the pavers, usually followed by locking sand.
Should I Dry Lay or Wet Lay my Bluestone Patio?
You can either dry lay or wet lay bluestone. If dry laid, there is no concrete used and therefore no chance of future cracking. Joints can be narrow and filled with a type of sand that will harden. If wet-laid, concrete is used as a base and also in the joints.
Should I hire a Bluestone Patio designer?
If you are giving the whole yard a makeover, an even better option is to hire a contractor who can also take care of the landscaping for you, lining up walkways, sod, and shrubbery to give a seamless look to the whole project. They'll get their qualified designer to design the patio, which could end up making it much more attractive than a builder designing it. Landscape design costs $50 to $100 per hour.
Before You Start Building Your Patio
Old Patio Removal Cost
Your contractor might decide that your existing concrete patio is still in great condition and doesn't need to be removed, but the likelihood is that it's already cracking and that's why you want to install a new one. Have contractors submitting proposals to add in the cost of removing and hauling away the debris. This is usually about $3 per square foot, but if they need to remove the existing base to 3" as well, it can cost up to $10 per square foot.
Foundation
For most patio foundations, it is common to dig down in the soil to a depth of 6" and fill in the area with either sand, crushed stone, or both with the sand laid on top of the crushed stone. Once compacted, a sub base can be added along with geotextiles and edge restraints before laying down the pavers. In some locations, because of the conditions in the soil and the size of the patio, the patio contractor may determine that a traditional concrete foundation is more suitable as a base and lay the pavers right on top. An option to finish off this type of installation is to pour a thin layer of concrete over the pavers to fill in the gaps and brush off the excess.
Permits
There is no automatic requirement to get a permit for a patio, but differences do occur between various local governing authorities. Usually, you do need a permit if the patio cover is attached your home in any way.
In most cases, the guidelines established around the need for a permit to build a patio are related to distinctions between structures that are either raised, on grade, or ground level. It is normal to expect that permits are required for any raised structure, whereas on-grade is less likely to need one. The price for permits will be in the $200 to $400 range for most homeowners.
Call 811 - Because many utility lines are buried underground, you want to be 100% sure there will not be any impact on those lines, or danger from digging, associated with your project. Because your patio contractor will have to dig a foundation for your patio, either you or your contractor will need to make the call so the locations of underground utilities are clearly marked.
Selecting Your Bluestone Patio Contractor
While hiring the contractor with the lowest proposal might seem like a great idea, you run the risk of the work being done poorly. Look for contractors with a lot of experience installing patios and who have worked with bluestone. You want them very knowledgeable about permitting issues, drainage, and grading.
Finding the best contractor for your patio installation need only take an hour or so of research. Look for installers who have as many of the following as possible:
Have a great portfolio of previous work with bluestone

Have been in business for many years

Offer a warranty on materials and labor

Insured, Bonded, and Licensed

Give clear and timely responses to all emails and phone calls

Are highly rated on review sites like HomeGuide and Google

Give a detailed, line-itemed proposal

Include cleanup costs in the proposal