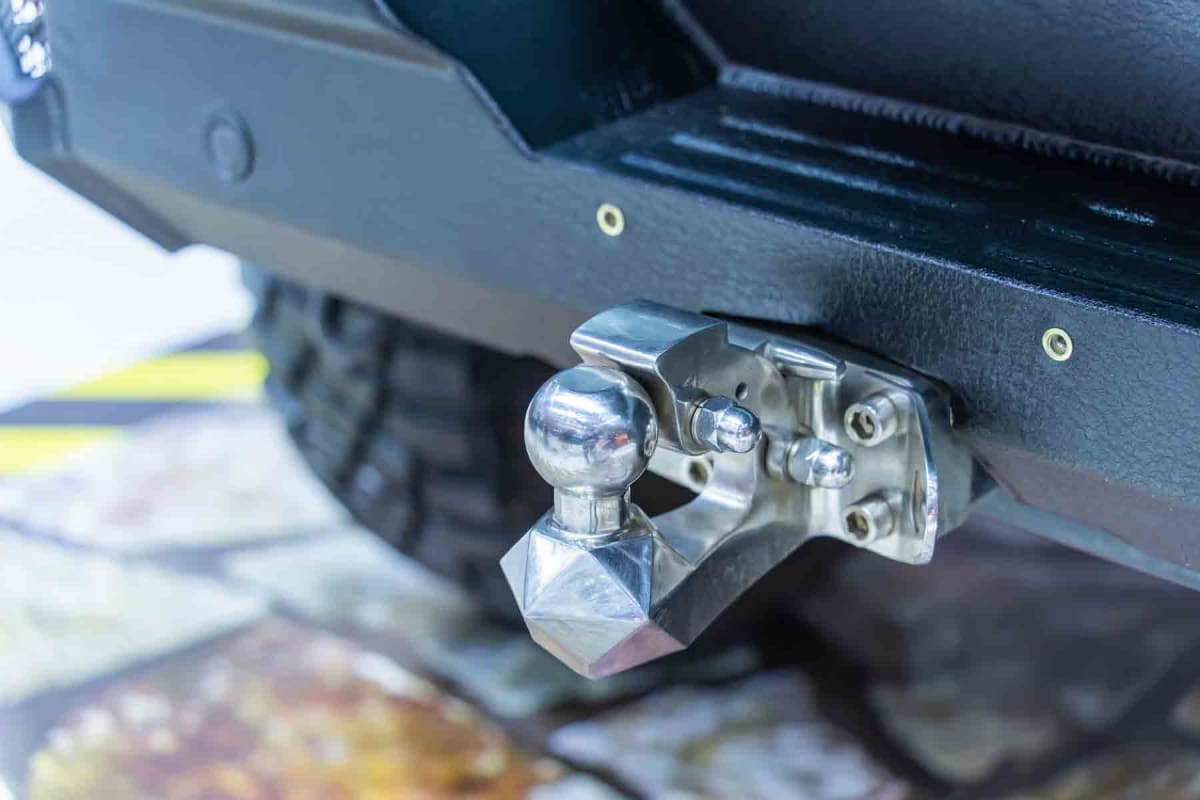 How much does trailer hitch installation cost?
How much does trailer hitch installation cost?
$300 – $650
average total cost (receiver hitch)
---
Get free estimates for your project or view our cost guide below:
$300 – $650
average total cost (receiver hitch)
---
Get free estimates for your project or view our cost guide below: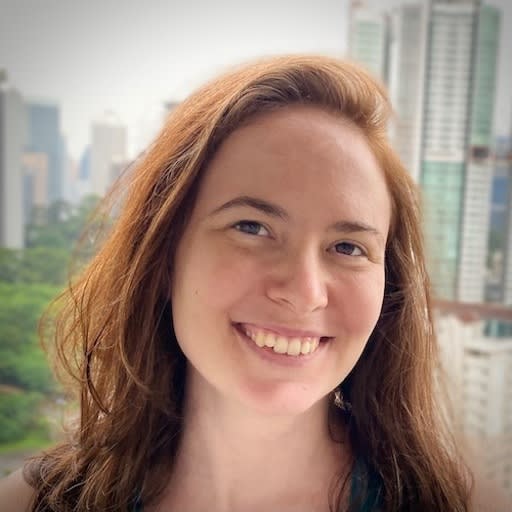 Edited by
Jennifer Carlson
Trailer hitch installation cost
Trailer hitch installation costs $300 to $650 on average for a receiver hitch. Material prices are $200 to $450 for a class 1 to 3 hitch. Installation labor costs $100 to $200. The total cost of trailer hitch installation depends on the vehicle type, towing needs, and installation complexity.
Trailer hitch installation cost

| | |
| --- | --- |
| National average cost | $475 |
| Minimum cost (DIY installation) | $200 |
| Maximum cost | $1,800 |
| Average range | $300 to $650 |
Get free estimates from towing companies near you.
Cost of trailer hitch installation by type
The following table shows the cost of a trailer hitch installation by type:
Cost of trailer hitch installation by type
Hitch type
Average cost installed
Details
Receiver
$300 – $650

Suitable for most vehicles
Installed under rear bumper
Attached to chassis or frame

Fifth wheel
$800 – $1,800

For heavy-duty towing
Used for large RVs/campers
Installed in truck bed

Gooseneck
$600 – $1,000

Heavy-duty design
Installed in truck bed or under rear bumper for SUVs
Used for horse/flatbed trailers
Receiver hitch
Receiver hitch installation costs $300 to $650 on average to add a receiver and towing mount with wiring onto small to mid-size cars and SUVs. Adding wiring connections is important because laws in most states require functional taillights on a trailer.
Receiver hitch cost
Hitch class
Tow capacity (pounds)
Vehicle type
Average cost installed*
Class 1
2,000

Compact cars
Midsize sedans
Small crossovers

$300 – $400
Class 2
3,500

Midsize cars
Crossovers
Full-size sedans
Minivans
Small SUVs

$400 – $500
Class 3
8,000

Large SUVs
Full-size sedans
Vans
Light-duty pickups

$550 – $650
Class 4
10,000

Full-size SUVs
Full-size pickups
Small to mid-size commercial vehicles

$650 – $750
Class 5
20,000

Heavy-duty pickups
Commercial vehicles
Large vans
Large SUVs

$750 – $900
*Prices include the full kit of a hitch receiver, towing mount, & wiring harness.
*Prices include the full kit of a hitch receiver, towing mount, & wiring harness.
Class 1 – Light-duty hitches are for a maximum weight capacity of up to 2,000 pounds. Ideal for small cars and crossovers, they're perfect for bike racks, cargo carriers, and small trailers.

Class 2 – Regular-duty hitches typically handle up to 3,500 pounds. Suited for larger cars and minivans, they can tow small campers or utility trailers, providing versatility for weekend getaways.

Class 3 – Heavy-duty hitches are for mid-size trucks and SUVs. Class 3 hitches can handle weights up to 8,000 pounds, like towing small boats, multi-ATV trailers, or moderate-sized campers.

Class 4 – Super-duty hitches are for full-size trucks and SUVs with a towing capacity of up to 10,000 pounds. A Class 4 hitch tows campers, horse trailers, and most recreational equipment.

Class 5 – Commercial-duty hitches are for heavy-duty trucks with towing capacities up to 20,000 pounds. A Class 5 hitch can tow big boats, commercial trailers, or hefty campers.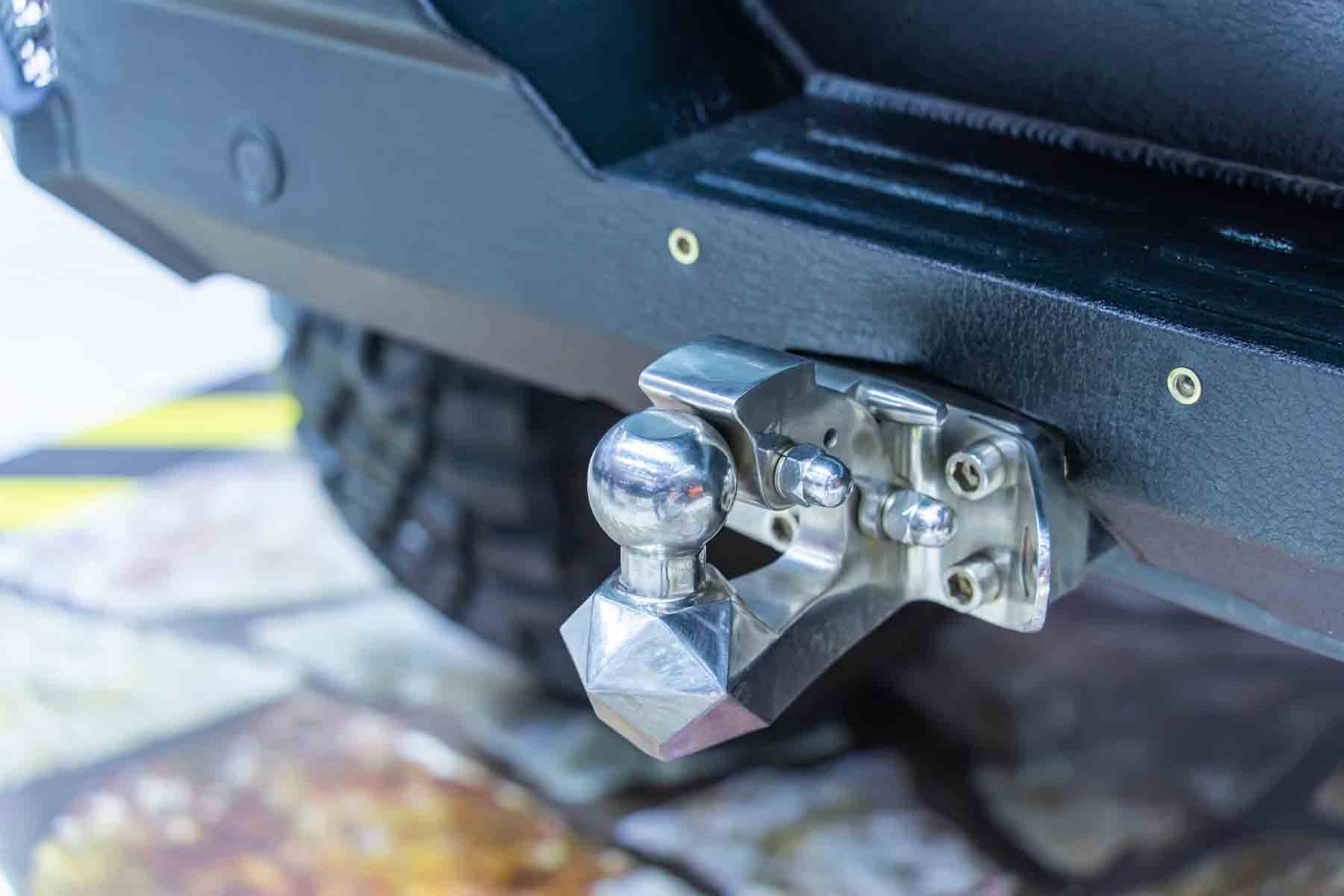 Fifth-wheel hitch
A fifth wheel hitch installation costs $800 to $1,800 total. The unit alone costs $400 to $1,200 depending on the towing capacity. This hitch system is for towing large RVs, big boats, and extra-large trailers with a more stable connection.
This hitch mounts directly in the bed of a pickup truck, allowing for smoother and safer towing of heavier loads than the truck's basic towing capacity.

A fifth-wheel hitch offers enhanced maneuverability, especially in tight spots.

The installation can be complex and may reduce the usable space in the truck bed.
Gooseneck trailer hitch
A gooseneck hitch installation costs $600 to $1,000 on average. The part alone costs $350 to $600. These heavy-duty hitches are best for larger trucks that can tow up to 30,000 lbs. This secure connection distributes weight efficiently to allow for tighter turns.
While a gooseneck hitch is durable and reliable, its installation requires precision and might alter the truck bed's appearance.
Trailer hitch cost factors
Trailer hitch installation labor costs $100 to $200 on average, depending on the type and size.
Trailer hitch installation cost breakdown

| Factor | Average cost* |
| --- | --- |
| Material parts | $200 – $450 |
| Installation labor | $100 – $200 |
| Total cost to install | $300 – $650 |
*For class 1 to 3 receiver hitch installations
Cost factors include:
Towing capacity – Heavy-duty Class 4 and 5 hitches for bigger vehicles and trucks cost more than the lighter Class 1 and 2 models because of the stronger materials and design.

Dealership vs. general service – Installing a trailer hitch at a dealership costs more to get the parts specifically made for your vehicle with longer warranties.

Vehicle modifications – Some vehicles need modifications or additional equipment, making the job more difficult and raising the cost. For instance, adding bumper cutouts on vehicles with limited access points will increase expenses.

Branding & quality – Premium brands or hitches with advanced features like weight-distributing capabilities typically cost more.

Labor costs – Professional hitch installation costs $85 to $150 per hour depending on the workshop or service provider.

Geographic location – Urban areas or locations with a high cost of living typically have higher installation costs.

Warranty & services – Some companies offer extended warranties, inspection, or maintenance services at an additional cost.

Electrical setup – Vehicles towing trailers with lights or brakes need an electrical setup that costs $50 to $200, which is part of the total material costs.

Rustproofing & finish – Adding rustproofing or specialized finishes can cost between $20 to $100.

Periodic inspection & maintenance – If you own a trailer, inspections cost $15 to $50 annually with registration at the department of motor vehicles. Trailers must have a license plate in most states. However, you won't pay inspection fees when renting a trailer.
Trailer hitch installation FAQs
Is it worth it to install a trailer hitch?
Trailer hitch installation is worth it if you will regularly tow trailers, boats, or other recreational equipment. For outdoor enthusiasts, hitches also make a stable platform for bike racks.
How long does it take to install a trailer hitch?
Trailer hitch installation takes 1 to 3 hours on average, depending on the vehicle type and condition, hitch complexity, and the expertise of the installer. Custom work on vehicles that need modifications on the mounting points the hitch receiver will take longer.
Can I install a trailer hitch myself?
While you can install a trailer hitch yourself with the right tools, the job has many risks. Errors made with the wiring can compromise parts of your vehicle's electrical system, and you may void the car's warranty. Professional installation guarantees proper fit and adherence to safety standards.
Who installs trailer hitches?
The following places install trailer hitches:
Get free estimates from towing companies near you.
Trailer rentals and moving companies

Auto dealerships

Car mechanics and auto service centers

Specialized hitch and trailer service providers

Vehicle rack retailers

RV dealerships and service centers

Mobile hitch installers
Getting estimates from trailer hitch installers
Before hiring a trailer hitch installer near you, be sure to:
Request 3+ quotes from licensed and insured trailer hitch installers to compare.

Check if they have certification as a mechanic.

Ask if they're members of any local automotive or mechanic associations.

Read their past reviews on HomeGuide and Google.

Confirm if the installer has 5+ years of experience.

Get an itemized estimate and contract copy before the job starts.

Avoid hiring the cheapest installers who might cut corners and cause damage.

Never pay in full until the job is complete.
Questions to ask trailer hitch installers
Ask these questions to find a good trailer hitch installation company:
What's your minimum fee for a hitch installation assessment?

How long have you been in the trailer hitch installation business?

What experience do you have with installing hitches on vehicles like mine?

What type of hitch do you recommend for my vehicle and towing needs?

Are there potential issues or modifications needed for my specific vehicle model?

Which brands or models of hitches do you typically work with or recommend?

Can I get a hitch made by the manufacturer of my vehicle, and is it better?

Are all materials, labor, vehicle modifications, and cleanup in this bid?

Will there be any additional fees for electrical or brake system installations?

How long will the hitch installation process take?

Will I be able to use my vehicle immediately afterwards?

Can you provide references from past clients with similar installations?

Will you give me a written estimate, contract, and warranty for the project?

What do you do if unexpected issues arise during installation?

Can you offer me a guarantee on your installation work?

How should I prepare my vehicle for the hitch?