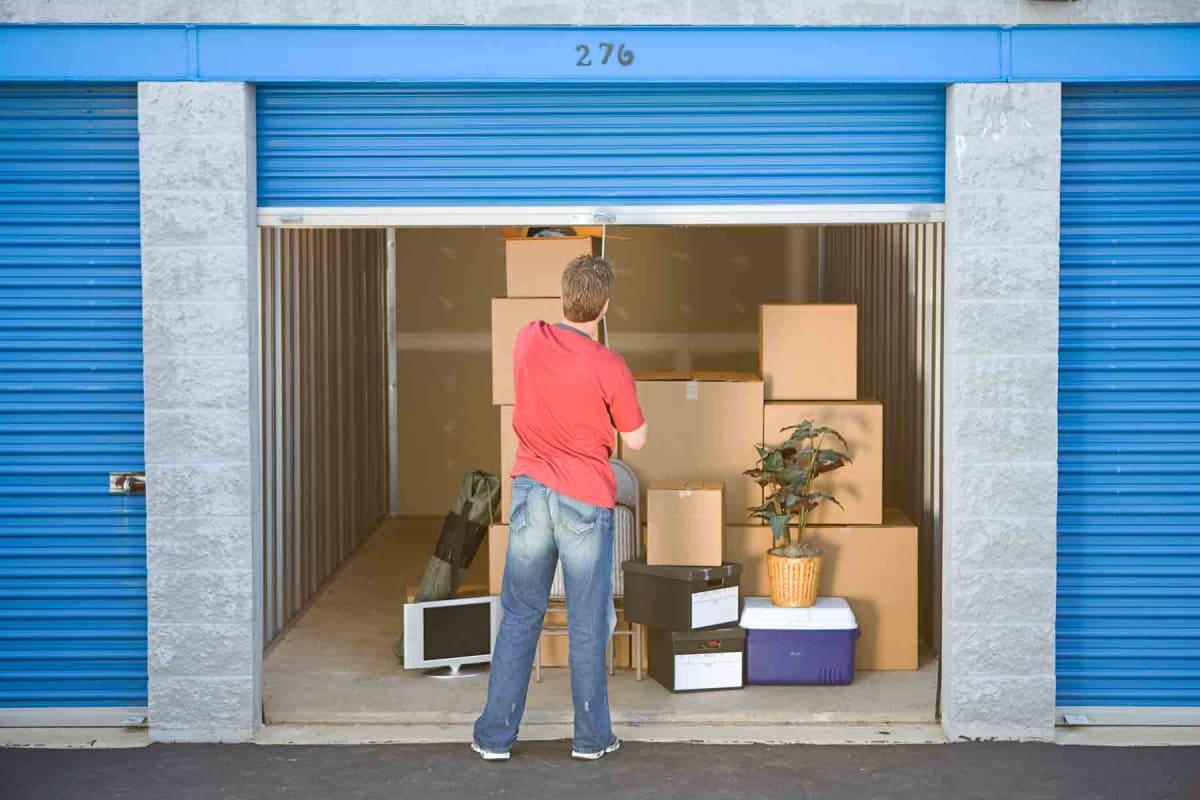 How much does a storage unit cost?
How much does a storage unit cost?
$125 – $175
average cost per month (10'x10')
---
Get free estimates for your project or view our cost guide below:
$125 – $175
average cost per month (10'x10')
---
Get free estimates for your project or view our cost guide below: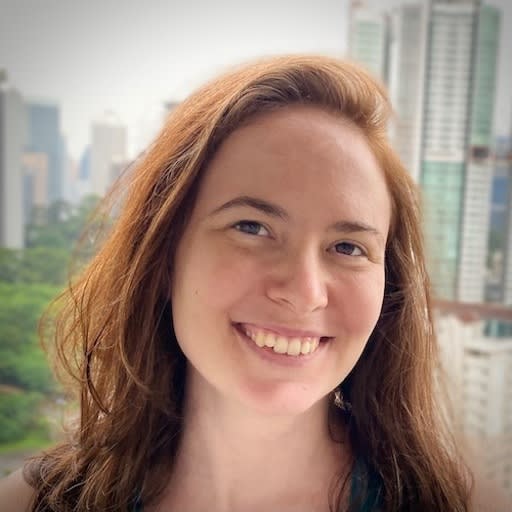 Fact-checked by
Tara Farmer
Storage unit cost
Renting a 10'x10' storage unit costs $125 to $175 per month on average, depending on the type and location. Climate-controlled storage unit prices are $100 to $250 per month. A 5'x5' indoor storage unit starts at $65 monthly while 10'x20' outdoor units cost up to $250 monthly.
Storage unit cost

| Unit size (feet) | Average cost per month* |
| --- | --- |
| 5'x5' | $65 – $100 |
| 5'x10' | $100 – $150 |
| 10'x10' | $125 – $175 |
| 10'x15' | $150 – $200 |
| 10'x20' | $200 – $250 |
*For standard indoor and outdoor storage units, excluding vehicle storage.
Get free estimates from storage units near you.
Storage unit prices by type
The following table shows storage unit prices by type:
Storage unit rental pricing by type

| Storage type | Average cost per month |
| --- | --- |
| Outdoor self-storage | $125 – $250 |
| Indoor self-storage | $65 – $200 |
| Climate-controlled storage | $100 – $250 |
| Portable container storage | $100 – $275 |
| Vehicle storage | $70 – $300 |
Outdoor self-storage
An outdoor self-storage unit costs $125 to $250 per month. These are the most common storage units with 10'x10' to 10'x20' for average sizes. You can typically drive up to them with your car just as you'd load a garage.
These units typically don't come with climate-control options and offer less security than indoor units.
Indoor self-storage
An indoor self-storage unit costs $65 to $200 per month on average for units from 25 to 150 square feet. These units are inside a building and have more security, but they don't have temperature regulation. This storage suits cool to moderate climates where building interiors don't tend to overheat.
Indoor self-storage units smaller than 25 square feet are also available.

Most places give you a cart to move things easily from the unit.
Climate-controlled storage
A climate-controlled storage unit costs $100 to $250 per month. These units are indoor storage facilities with full HVAC systems to keep temperatures between 50° to 85° Fahrenheit. The most common sizes are from 5'x5' to 10'x15' on average.
This option is best for musical instruments, antiques, artwork, and books.

Use climate-controlled storage for valuable items that would be damaged by high humidity or rapid temperature shifts.
Portable container storage
A portable container unit or PODS storage costs $100 to $370 per month, depending on the size, rental length, and travel distance. The company delivers the crate to your home. Once packed, a pod can remain there, or the company transports it to storage and relocates it if you're moving.
Common sizes include 7'x8' to 16'x8' for steel units with roll-up doors.

Extra fees may apply for delivery & pickup outside service areas.

Long-distance portable storage moving costs $1,000 to $3,500.
Car or RV storage
A car or recreational vehicle storage unit costs $70 to $300 per month, depending on the size and amenities. The lowest rates are for outdoor covered storage in fenced lots. Higher prices in this range include 24/7 surveillance and access, indoor storage, and a wash station.
Most facilities have spaces of 10'x20' to 10'x30' or larger for various car and RV sizes.

Long-term car storage is especially ideal for big-city residents who only use their vehicle seasonally or on weekends.
Cost factors for a storage unit
Storage unit costs vary according to these factors:
Unit size – The smallest storage units have the cheapest total price. However, the cost per square foot typically decreases for renting larger units.

Rental length – Most storage companies require a one-month minimum contract. However, renting for up to a year often lowers the cost per month.

Storage type – Outdoor self-storage is cheapest while climate-controlled storage is more expensive.

Number of containers – Renting multiple storage units at the same facility can lower the total monthly fees.

Location – Higher prices apply near large metropolitan areas where property values are more expensive than in rural areas.

Availability – Peak times for renting storage units are right before the college semester starts in the fall and in springtime. Lower prices are available in off-peak seasons.

Unit accessibility – Prices tend to be cheaper for storage units on higher floors or with more restricted hours for dropping off or collecting stored items.

Deposits – Some companies charge an extra cleaning deposit with your first payment. Security deposits like these are refundable if you keep the unit in good condition.

Discounts – Get 20% to 30% off if you're a veteran, when paying for a year of storage up front, or when a new facility offers low opening rates to attract clients.

Add-ons:

Insurance – Storage unit insurance costs $6 to $20 per month extra, depending on the items you have and the unit size.

Full-service – Hiring a company to pack, pick up, deliver, and store things securely for you has much higher premium fees.

Hiring general movers – A moving company costs $800 to $1,800 for local relocation.
What size storage unit do I need?
The best storage unit size for you depends on the total dimensions of what you need to store. Most units have 7' to 8' high ceilings. Make a list of the items you want to put in storage and measure carefully before moving things in.
Get free estimates from storage units near you.
Storage unit size by use case
Unit size (feet)
Use case / what fits
5'x5'

Ideal for sports gear, clothes, & camping gear
Fits a twin mattress, small drawers, & toys
Allows seasonal item storage for 5 to 8 boxes
Provides space for small desks, suitcases, & lamps

5'x10'

Holds one room's worth of items in 18 to 20 boxes
Size of a small walk-in closet or half-bathroom
Fits a queen bed set, dresser, small couch, & coffee table
Great for seasonal sports equipment & small appliances
Suitable for holiday decoration storage

10'x10'

Accommodates mattress sets, sofas, & appliances
Suitable for the contents of 1 to 3 rooms or up to 800 square feet
Fits desks, bookcases, & patio furniture
Ideal for dorm, studio, or 1-bedroom apartment moves
Recommended for home-remodeling storage
Stores filing cabinets & large boxes

10'x15'

Nearly the size of a studio apartment
Ideal for storing the contents of 3 to 4 rooms
Accommodates multiple mattress sets & large appliances
Holds entertainment centers & recliners
Suitable for sports equipment & small business inventory/equipment
Perfect for both personal & business storage needs

10'x20'

Ideal for moving into a new home, deployments, extended trips, or extra business storage
Fits the contents of 4 to 6 rooms
Holds mattress sets & all furniture types
Suits washing machines, dryers, & fridges
Fits large-screen TVs, bicycles, & mowers
Accommodates large drawers & boxes comfortably
Perfect for additional business inventory & supplies

10'x30'

Same size as most single-car garages
Recommended for extensive business or personal storage
Stores the contents of 6 to 8 rooms
Fits oversized furniture, all appliances, sofas, & mattresses
Ideal for sports equipment, tools, treadmills & patio furniture
Perfect during house construction or moving processes
Storage unit FAQs
How does renting a storage unit work?
Renting a storage unit typically works like this:
Visit the storage facility and select the right size unit for your needs.

Review the terms and conditions with the management and show a photo ID.

Make the first monthly payment when signing the lease.

Rent a truck or ask a friend for help, and then drive your things up to the unit.

In self-storage units, you're responsible for packing things inside and locking it.

In full-service units, the company will pick up and deliver your things in the unit for you. Some also photograph the items to make an inventory.

Continue making monthly payments for as long as you store things there.

Visit the facility whenever you need to access something you've stored.

Request help from movers if needed when you cancel the lease and remove everything.
Are storage units worth the cost?
Storage units are worth the cost for those who are moving, living on a college campus, serving in the military, or making large home renovations. Long-term storage unit rentals can also be worth it for RVs and vehicles meant for seasonal use when parking by your home isn't available.
However, renting a storage unit isn't worth the cost if you're keeping items that are easy to replace and won't be necessary for more than a year. Beware of spending more money annually on a storage unit than the actual value of the items inside it.
Who is responsible if a storage unit gets broken into?
Your policy agreement determines who is responsible if the storage unit gets broken into. Companies aren't liable if you declined to pay for insurance and signed a contract saying they aren't responsible for theft of uninsured property.
However, if the company guarantees secure storage in their contract and the theft happened due to a supervision mistake of the staff, they are responsible.
Does renters insurance cover storage units?
Renters insurance does typically cover storage units, but there are limits according to your policy type. Many companies cover your losses of items stored outside of your home up to 10% of the personal property amount listed in your contract. This coverage only applies after you've paid the deductible.
Check the terms to see if this coverage is only for theft or if it also includes accidents and natural disasters.

Always make an inventory of everything in your storage unit with photos of expensive items for verification if you need to make a claim later.
Can you put a car in a storage unit?
You can put a car in a storage unit specifically designated for vehicles. Most vehicle storage is in gated outdoor lots with covered parking areas. Storage units for cars should be between 200 to 600 square feet.
Can you live, sleep, or work in a storage unit?
Living, sleeping, or working in a storage unit is typically illegal according to local and federal housing laws. Storage facilities will evict the person for breaking their lease terms.
Look for warehouses that rent out combination office spaces with storage if you need extra facilities beyond keeping your items in a safe place.
Getting estimates from storage unit companies
Before finding a storage unit near you, be sure to:
Compare prices from 3 or more reputable storage facilities.

Verify the company has a business license and has operated for 5+ years.

Read their reviews on HomeGuide and Google.

Check if they have business and liability insurance to cover losses from accidents such as theft, fires, flooding, or severe storms.

Keep a copy of the storage rental terms, rate agreements, and receipts.
Questions to ask
Before renting a storage unit, remember to ask management these questions:
How long has this storage facility been in business?

Can I drive up to my storage unit?

Will I get a chance to see my storage space before making my first payment?

Is this price fixed, or can the rates increase over time?

Do you clean each unit before a new person rents it?

Are the walls of each unit insulated and fire-resistant?

Do I have fixed hours for accessing my unit, or is 24/7 access available?

How much extra does insurance cost, and what does it cover?

If my storage unit isn't on the ground floor, do you have elevators?

How much more do climate-controlled units cost?

Do you have regular inspections for rodents and other pests?

Can I bring my own lock, and if not, which types of locks do you offer?

Do you have video surveillance on the property?

Will your staff be onsite to monitor the facility 24/7 or only during working hours?

Are any combination units with a storage unit and office space available?

If I rent an office space with storage, can I receive mail at this address?